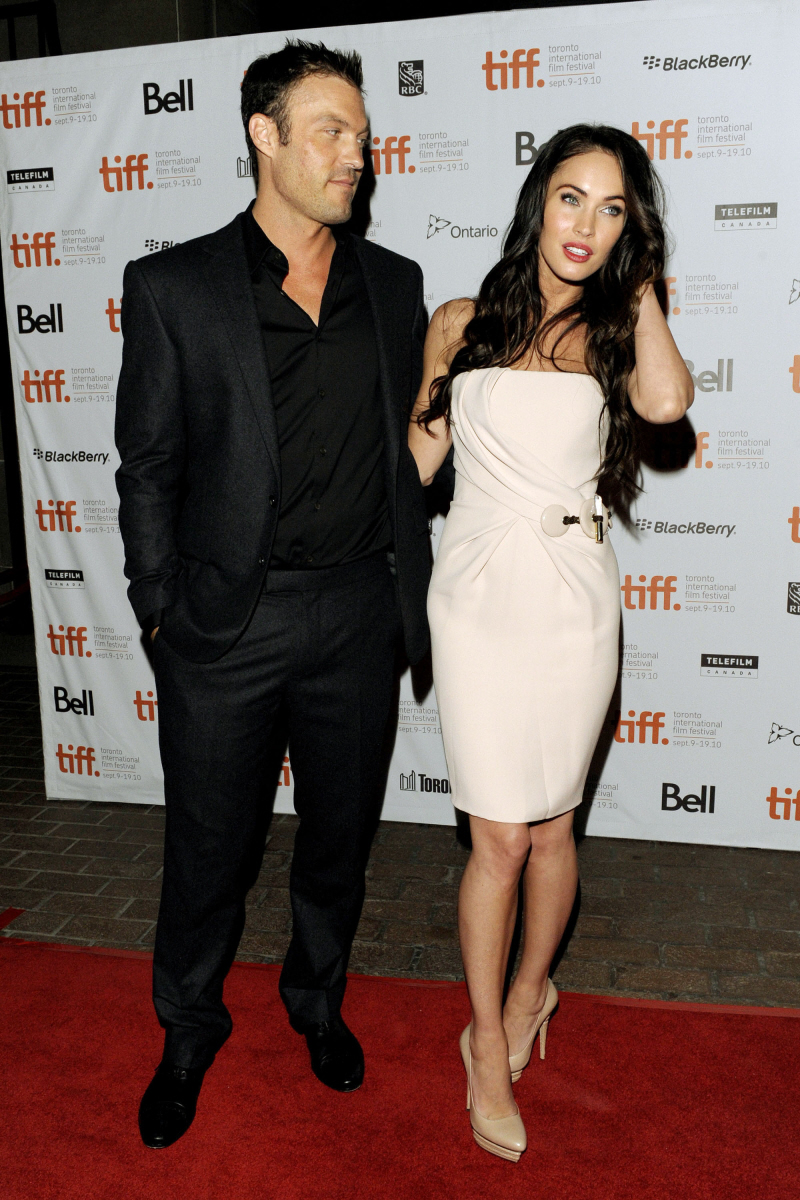 This report is likely totally bullsh-t, but I find it interesting. According to In Touch Weekly, Megan Fox and Brian Austin Green are already in marriage counseling. While you could say, "Damn, that was fast, they're still newlyweds" the truth is that Megan and BAG have been together for something like seven years, and both of them are pretty honest that their relationship takes work – BAG even talked about their relationship struggles in his recent Details profile (in which I kind of fell for him, much to my dismay).
They've only been married for a couple of months, but Megan Fox, 24, and Brian Austin Green, 37, are already in marriage counseling.

According to a friend, they are having some trouble adjusting to life as husband and wife, so they deiced to be proactive about their problems and consult a therapist.

"It is the usual stuff about money, having kids and making each other the priority," the friend explained. "They're really pretty happy though and are in therapy to stay that way."
[From In Touch Weekly, print edition]
So… it wouldn't really shock me to learn they get outside help. What would shock me, however, is the idea that Megan is anywhere close to "getting" anything the shrink says. Can you imagine? Megan casually talking about how she's "schizophrenic" as she does her porn star kissy-face and squeezes her boobs? That shrink is going to be like, "I think we need one-on-one sessions, four times a week."
Megan & BAG on Sept. 10, 2010, credit: WENN.