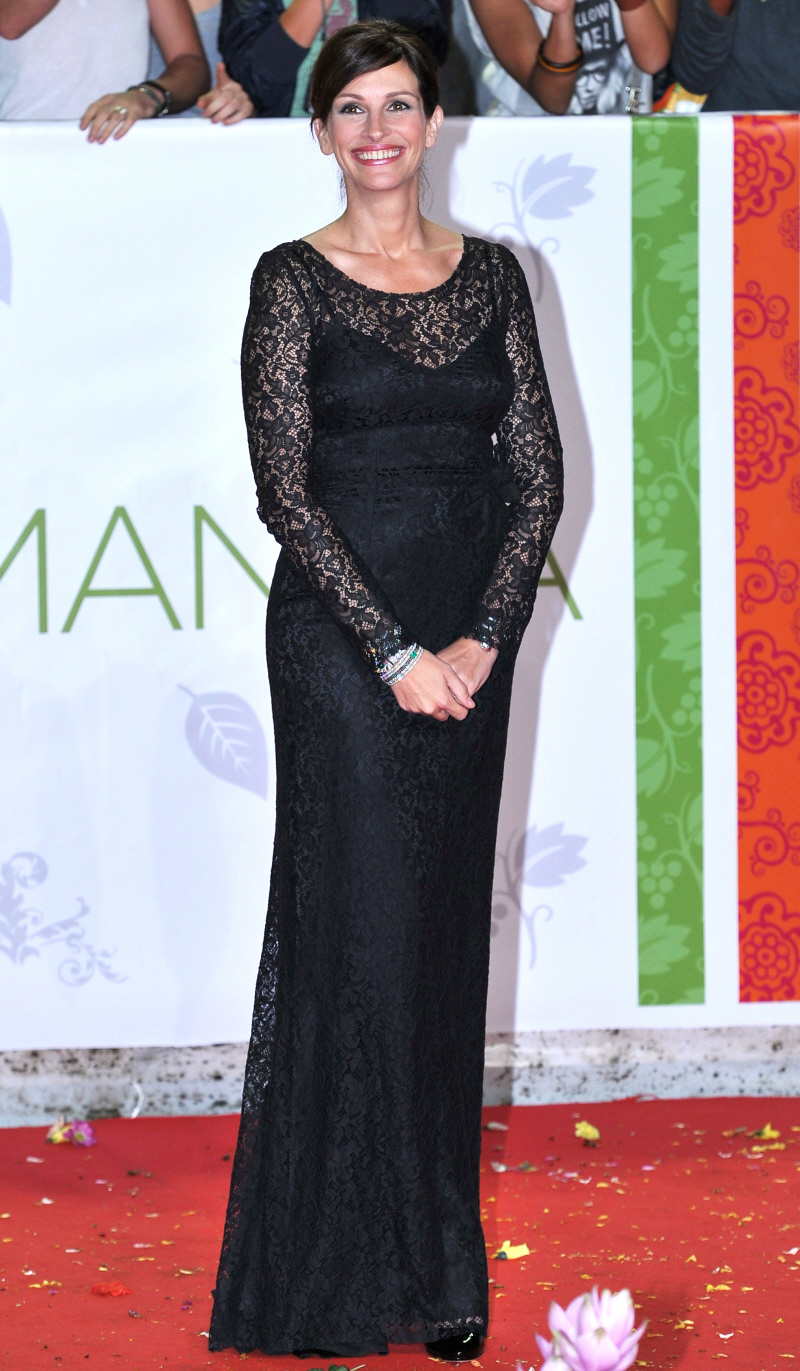 Fortunately, on yesterday's WTF-is-Julia-Roberts-wearing post, very few of you yelled at me. Thank you. It was a terrible outfit, and Julia should have rethought the whole thing. But now that I'm taking that outfit with the whole scope of her promotional duties in Rome, I'm thinking that Julia wanted the one-two punch of wearing something so hideous that when she wore this fabulous dress, we would all be paying attention. Because I kind of love this black gown that Julia wore to the Eat, Pray, Love Rome premiere last night. Is it matronly? Sure, a little bit. But it makes her look like a movie star, and it compliments her tall figure so well. Also: she doesn't look pregnant anymore. I told you, she's not pregnant, she just has horrible style and an unwillingness to dress for her body type – most of the time.
Of course, she is kind of hiding her belly in most of these shots. Do I have to rethink my "that's not a baby bump, y'all" stance? I tried to throw in some shots where she's kind of in profile to see if she has a bump… it could be. Or it could be a pasta belly. Or it could be a "I've had three kids and I hate Spanx, bitches" belly. It could also just be the way she carries herself – like a truck driver. Shoulders back, people. Also note this – no major media outlet is doing any kind of Bump Watch with Julia – I really don't think she's knocked up. I think it's pasta and the truck driver stance. Also: her hair still sucks.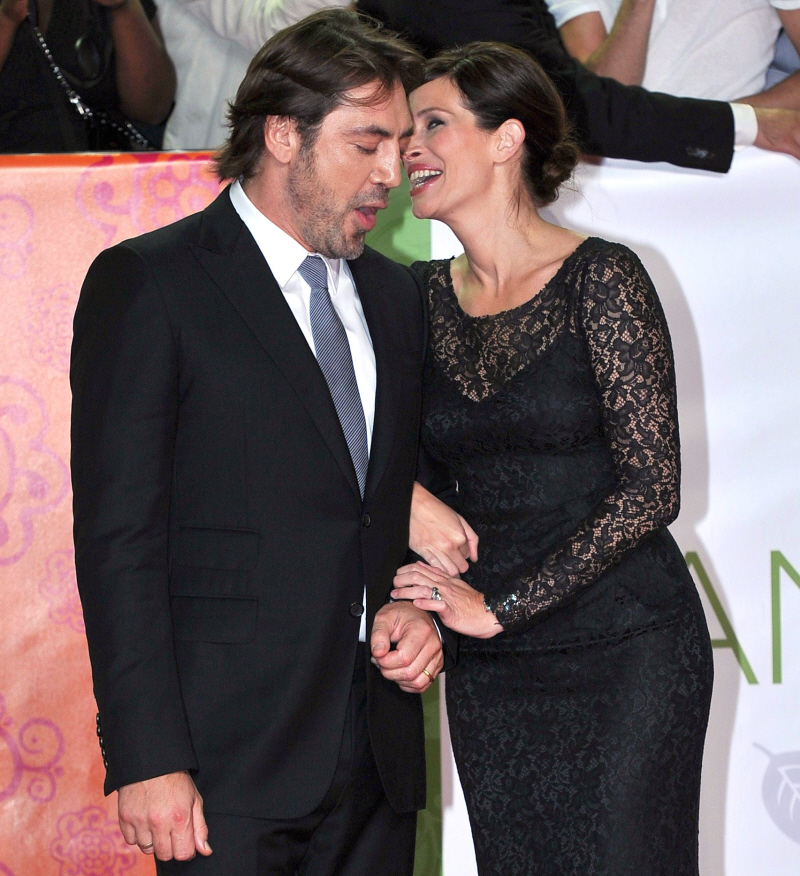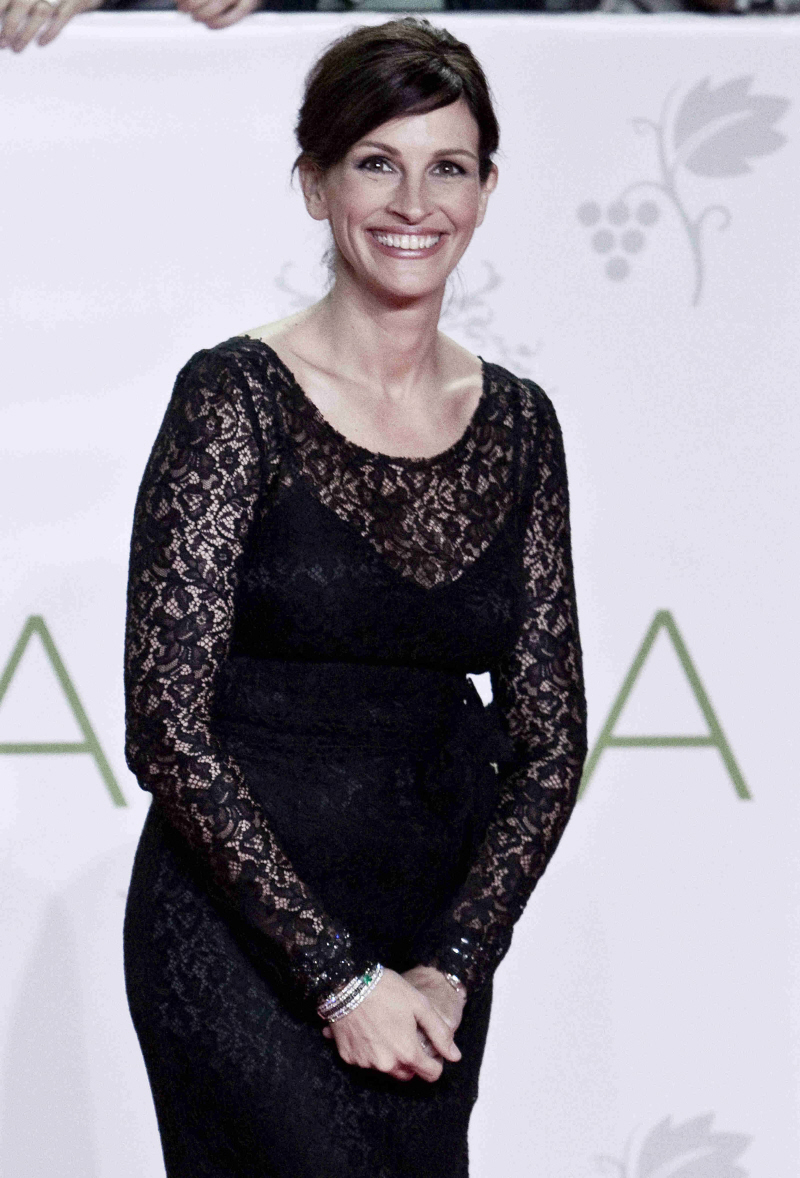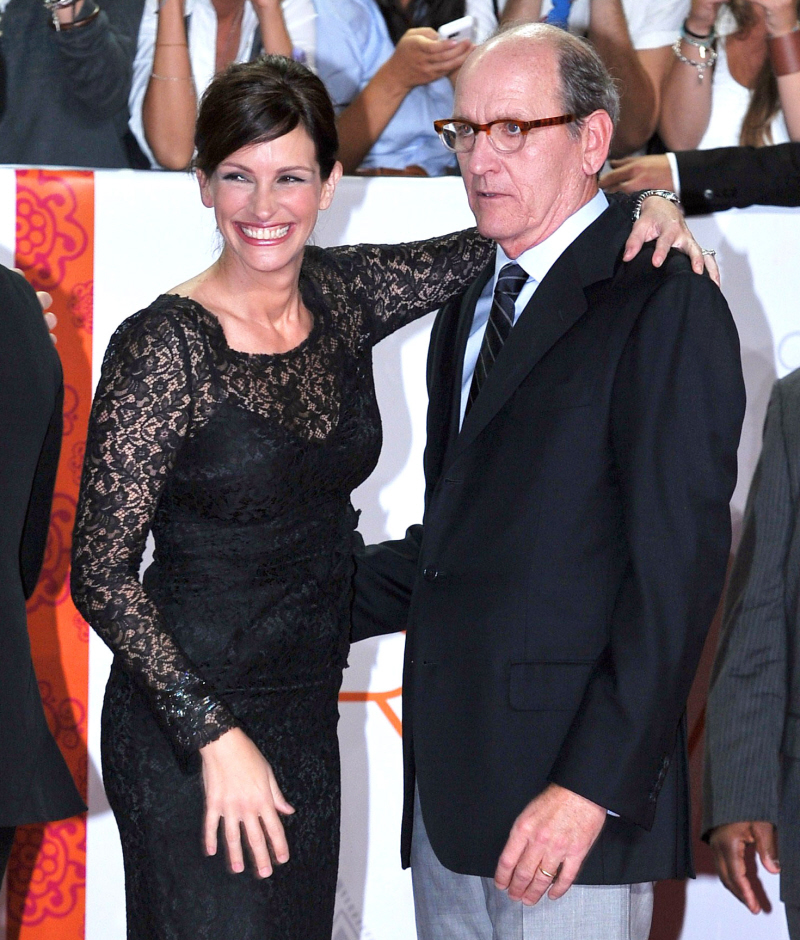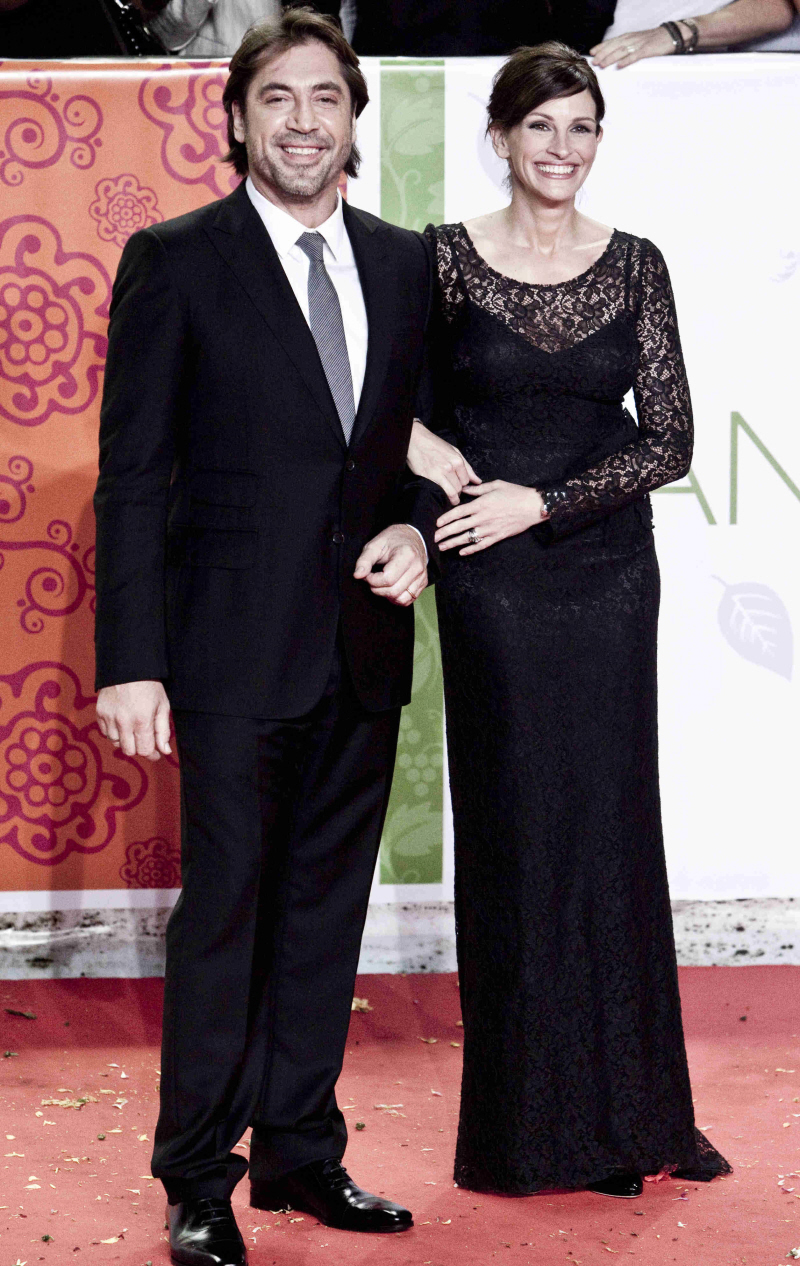 Julia in Rome on Sept. 16, 2010. Credit: WENN.