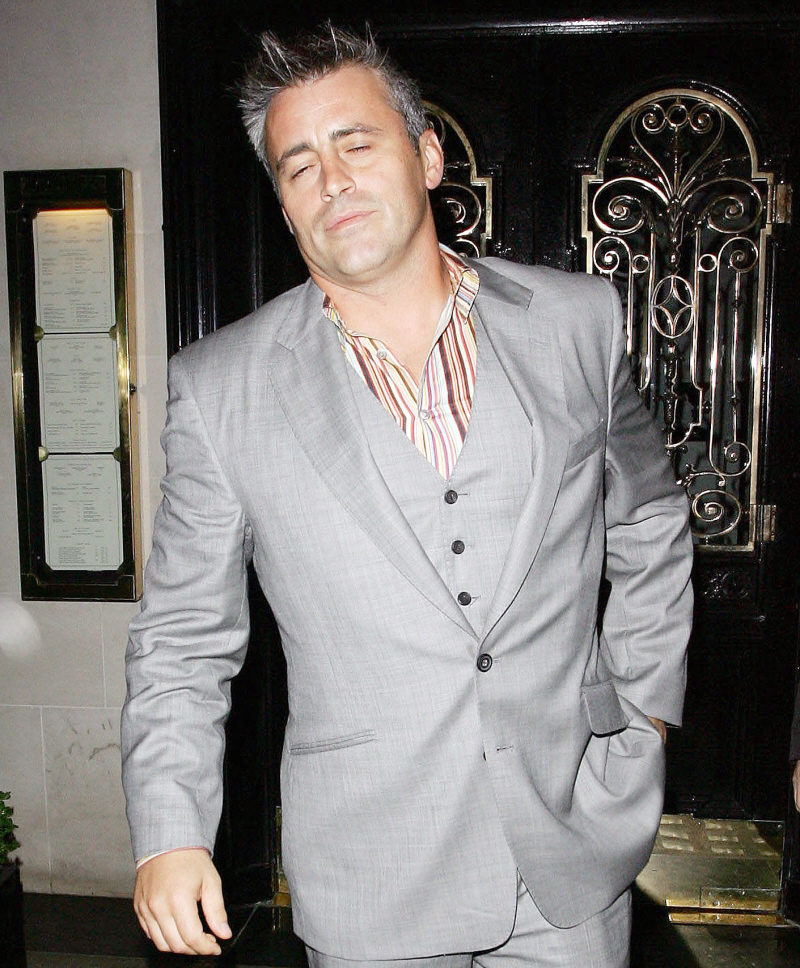 Matt LeBlanc is sad. No one pays attention to him anymore. No one really wants to talk to him, and on the rare occasion that someone does want to talk to him, they call him "Joey." Repeatedly. I was fully prepared to call Matt a douche, a drunk and a has-been for this incident, but I kind of see where Matt was coming from. The guy talking to him was a major tool, and he was definitely trying to provoke Matt. Of course, Matt could have handled it better. The basic incident: Matt was hammered and trying his hand at deejaying at a London club. When he stumbled into this Daily Mirror reporter's table, the reporter started heckling him and calling him "Joey." Matt got pissed off, and started bitching.
As one of the stars of sitcom Friends, you'd think Matt LeBlanc was an affable sort of fella who was able to take a joke. Not so…When we bumped into the actor – famous as Joey in the long-running US series – and called him by his character's name, he wasn't laughing at all.

Saturdays star Mollie King was one of the celebs enjoying Hed Kandi's London Fashion Week party at Maddox on Tuesday. She watched in horror as Matt, 43, kicked off at us.
Earlier he clumsily knocked into our table, sending glasses flying.

So, of course, we asked: "You all right, Joey? How YOU do-in?" But Matt raged back: "I'm not Joey. Don't you dare call me Joey. The papers say I'm finished, so don't call me f***ing Joey. I want to leave that all behind. I'm moving on."

Mulling this over we replied: "OK, Joey, if that's how you feel. But what are you doing? Let's be honest, Joey, that's who everyone knows you as."

But Matt, who also tried his hand at DJing on the night to mark Hed Kandi's new World Series album and fashion launch, wasn't amused.

He yelled: "I'm not Joey. For the last time. I'm not f***ing Joey. It's Matt. Matt LeBlanc. Joey's in the past. I'm trying to do something new."

Us: "Like what, Joey?" Joey: "I'm gonna do comedy. Working with the Friends producers to do comedy in England. And it's got nothing to do with Joey before you ask."

He then took a swig from his glass, on a table loaded with vodka, mixers and champagne. He didn't offer us any, but hey, Joey doesn't share food.. or drinks. At this point his aide dragged him away.

It's not the first time Joey has got trashed in a London club. He was the talk of Mahiki last June. Our spy said: "Matt told everyone he was going to have a relatively quiet night. But when the first drink went down.. he changed his tune."

Don't worry, Joey. If you ever need Friends to party with, you know where we are…
[From The Daily Mirror UK]
It's just kind of sad for everyone involved. The reporter is a douche, but so is Matt. And after the scandal that went down when he left his wife for his costar, he should be thankful that people only seem to remember him for playing a lovable dope on two f-cking television shows. It could be worse. They could remember him for smoking weed in a car in full view of photographers. Or for being hammered and bitching out a douche reporter. So… what the hell is going on with him? Downward spiral?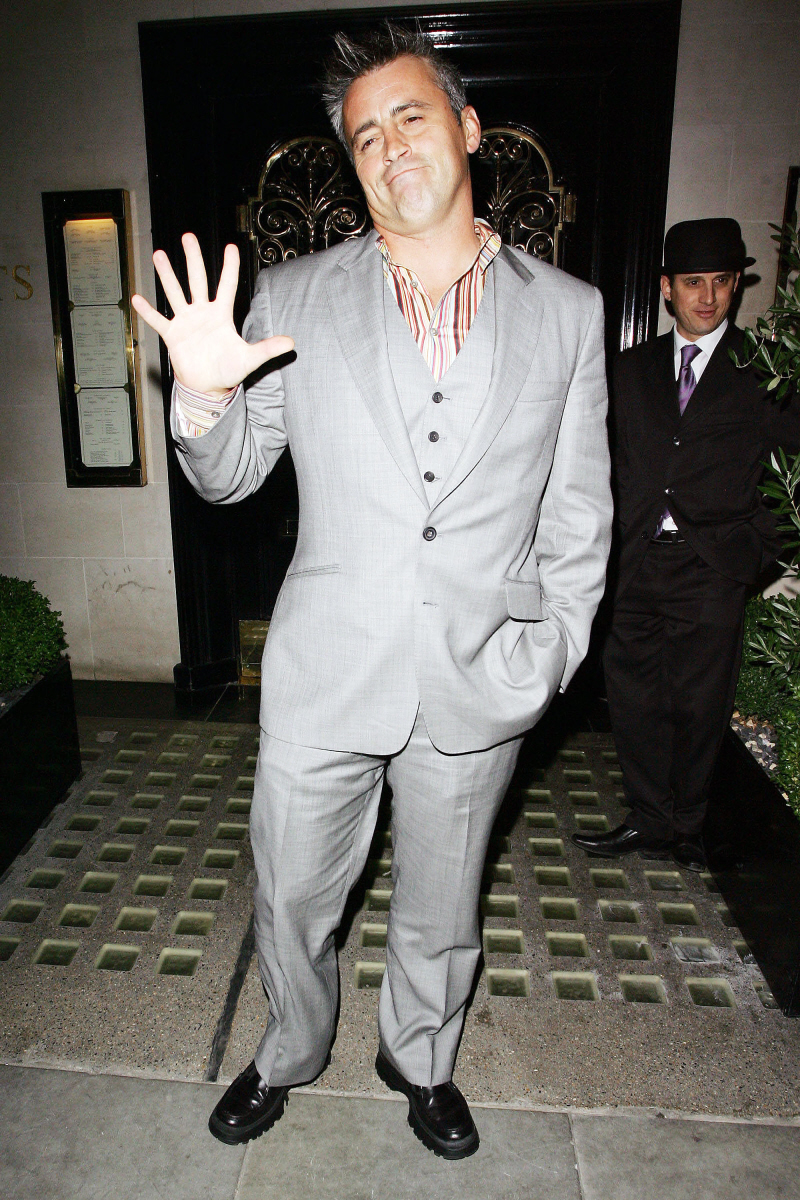 LeBlanc in London on Sept. 13, 2010. Credit: WENN.