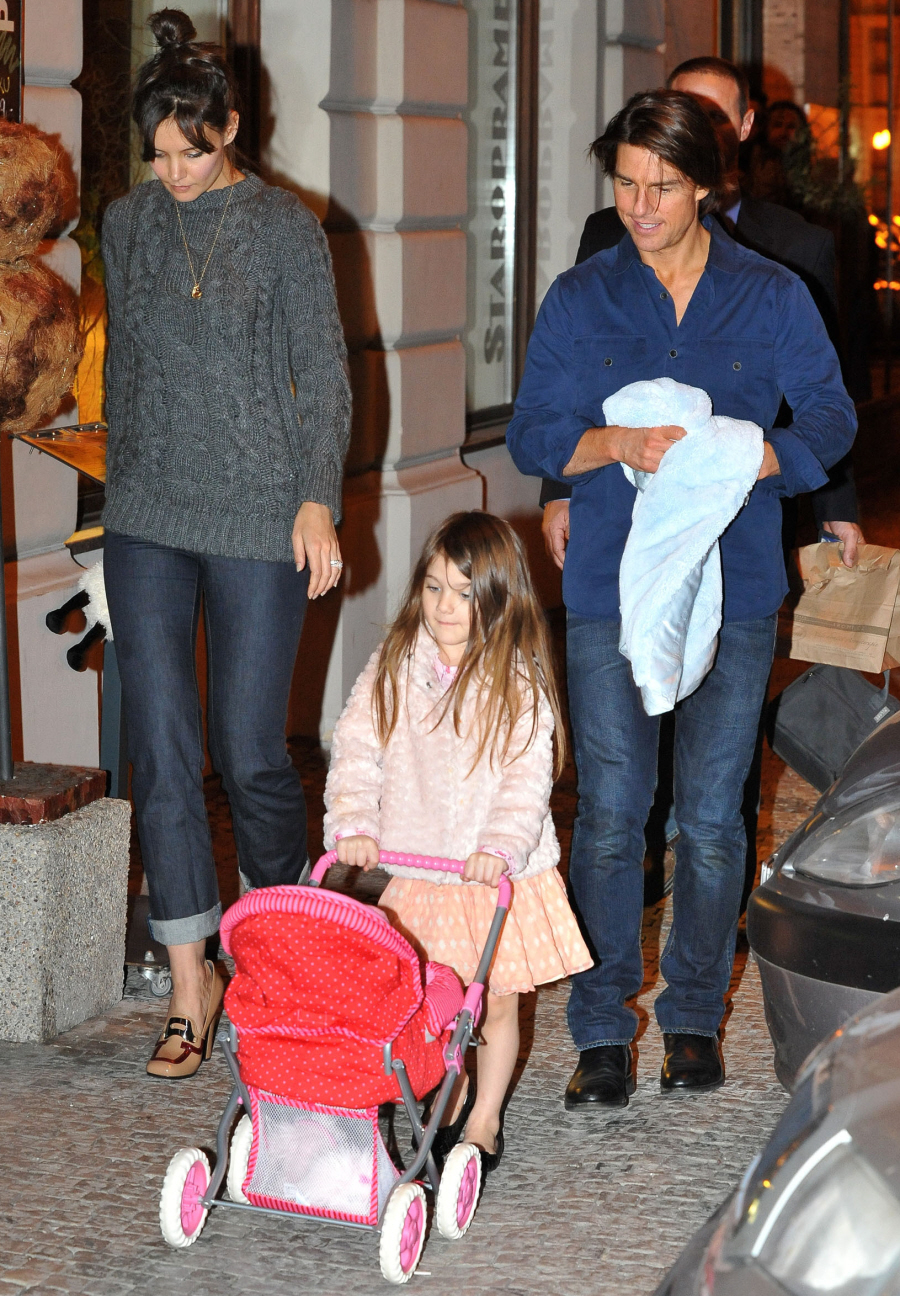 Since this is In Touch Weekly, I'm really hoping this story isn't true. But since it involves Tom Cruise and Katie Holmes spending a ridiculous sum of money to dress up their favorite living doll Suri, I have to think it's probably 100% accurate. According to ITW, Tom made special arrangements with his own personal princess-costume-maker (I'm joking – or am I?) to make Suri a one-of-a-kind princess dress that she can wear for one special night, Halloween. Not that Suri will just wear it for one night only – if it's especially pink and frilly (and since Tom is buying, I'm thinking it will be), Suri might even wear that bad-boy for two whole days. Oh, and there are diamonds too.
For most kids, Halloween means a homemade costume or a trip to Target or WalMart. Suri Cruise, on the other hand, is going trick-or-treating as a princess – complete with a custom-made dress and real jewels!

According to a friend, Tom Cruise and Katie Holmes spared no expense to make this upcoming Halloween a memorable one for their 4-year-old.

"It's more than a month away, but Suri already has her fairy-princess gown and will be wearing diamonds with her costume," explains a friend. The insider says Tom spent more than $6,000 on the dress, which features a tulle skirt and pearl embroidery.
[From In Touch Weekly, print edition]
So it's not like the diamonds are built into the dress that she'll only wear once. From what I gather, the diamonds are a separate styling choice that Suri has chosen to accentuate her princess costume. Can you imagine seeing that when she comes to your door wanting a mini-Snickers? Anyway… yeah, I also believe this because Suri, like lots of little girls, has a big thing for princesses. But, unlike all of those other little girls, Suri's parents seem to be convinced that she actually needs to act, dress and be a little princess. There comes a point when "harmless kid stuff" just becomes "being a bad parent." And that point comes when you're arranging diamonds on your 4-year-old's Halloween costume.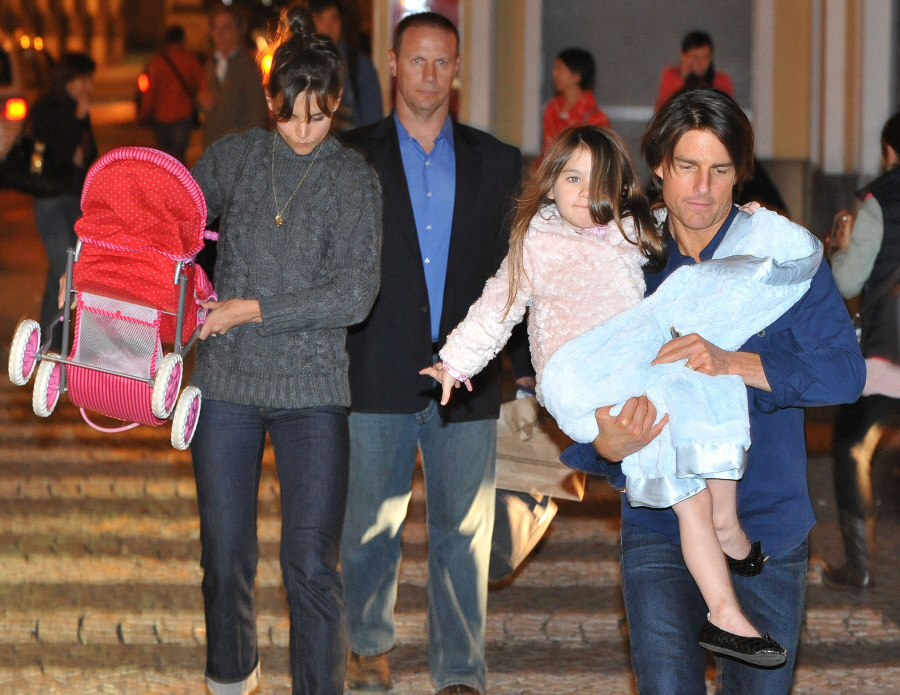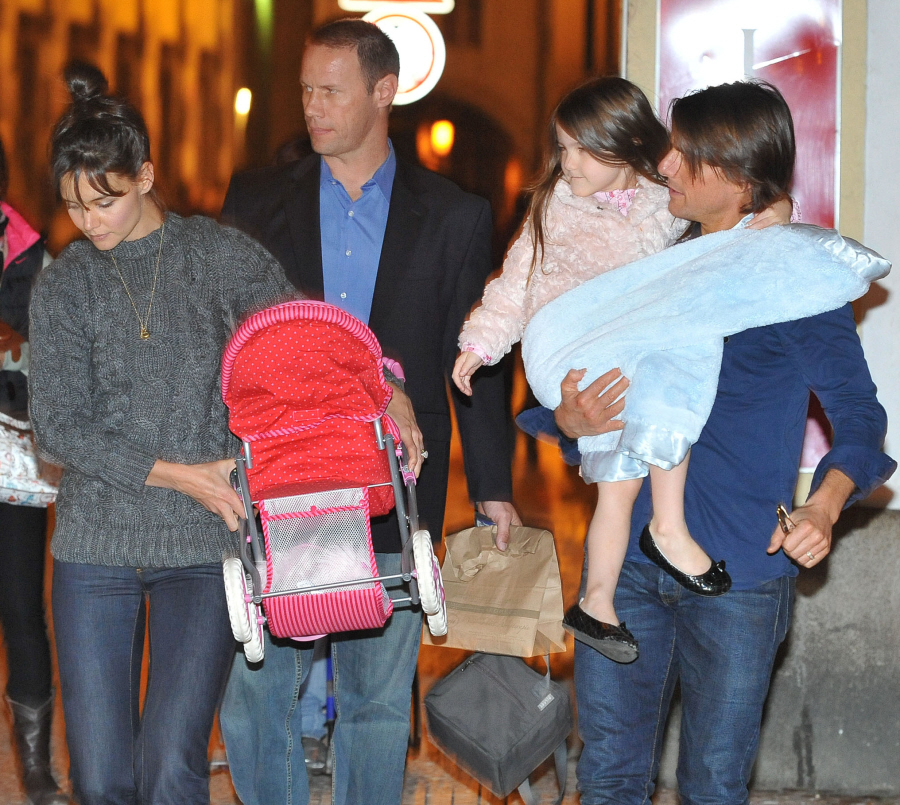 Tom and Suri and Katie in Prague on Sept. 22, 2010. Credit: WENN.