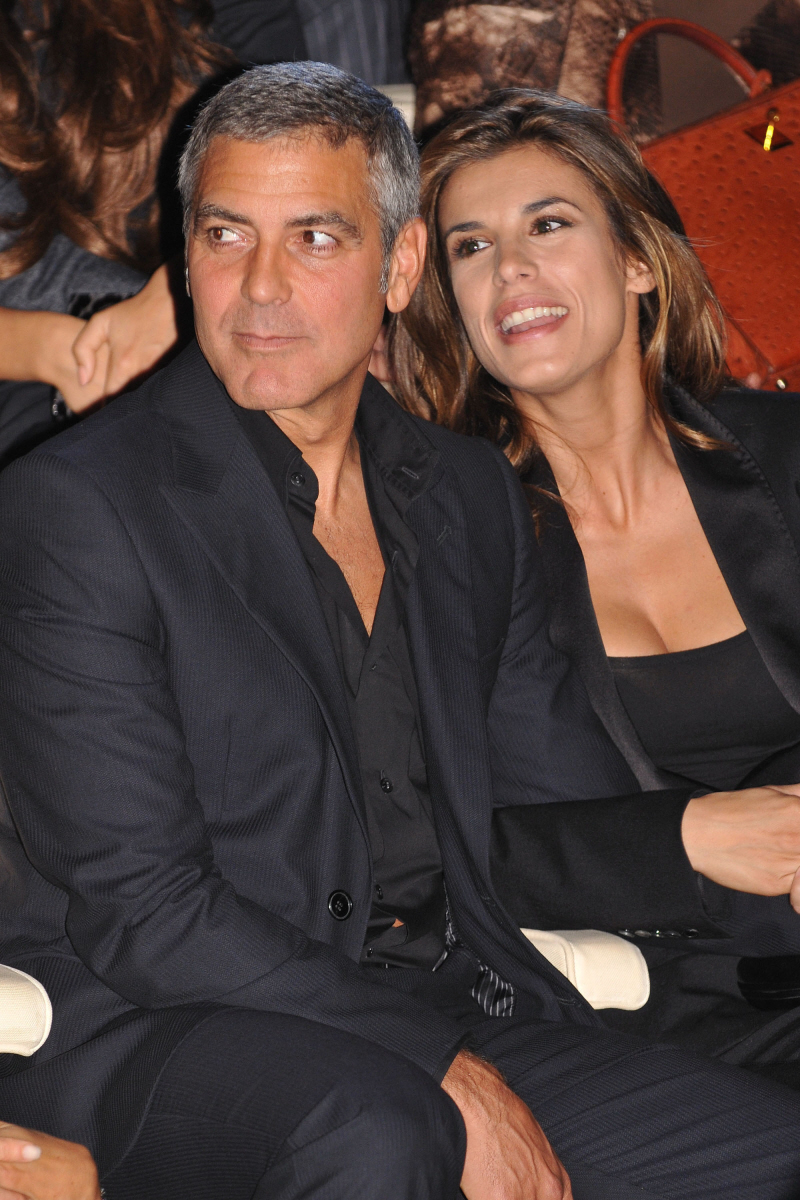 This one is too easy (just like Elisabetta). The National Enquirer claims that Elisabetta is pulling the dumbest move in the book – issuing a marriage ultimatum to George. But you never know, George Clooney does happen to like women who aren't the brightest bulbs. Maybe Eli would do this – after all, the sources claim she's not really asking for the ring, she just wants the "promise" of a ring. That's probably why she keeps putting on napkin rings and posing for the paparazzi. Damn… Clooney hooked himself another winner, right?
George Clooney has received a "marriage ultimatum" from his gorgeous girlfriend Elisabetta – and pals say the freedom-loving bachelor may finally take the bait!

"George prizes his bachelorhood like it's all the gold in Fort Knox, but that's got to change if he wants to keep Elisabetta," a friend told the Enquirer. "She told him she wants 'a promise' that they will marry and have a future together."

George and Eli have been dating for nearly 14 months, and Eli recently made it clear she's not going to wait much longer for a husband and a family, disclosed the pal.

"She's been having major talks with George about their future. She doesn't want to be arm candy for him indefinitely – of she'll bolt." [Editor's note: Chuckle.]

Clooney recently spoke about his past long-term relationships, saying, "I have had long relationships with women and they get bored with me working all the time. My fear is that I would make a lousy husband." But insiders say Clooney has fallen hard for Eli – and that as he nears age 50, he realizes it's time to settle down.

"I've never seen George so in love – I'm sure he doesn't want to lose her because he has terminal cold feet," said his friend. "He sees how his buddies Brad Pitt and Matt Damon have families and how much it's enriched their lives. It starts not to be so scary for George."
[From The National Enquirer, print edition]
My new favorite line is, "She doesn't want to be arm candy for him indefinitely – of she'll bolt." Bolt like a startled deer. I imagine Eli's eyes getting wide, then running like hell out of Clooney's Como estate. Also, isn't "arm candy" basically Eli's only job? I know she thinks she's a model and an actress, but her "acting" blows, and her modeling is worse than Kat-Face Kardashian's. "Arm candy" is her only career success.
But yeah, I don't think Eli would pull this move. She's not that bright, but this is the kind of dumb move Sarah Larson would pull.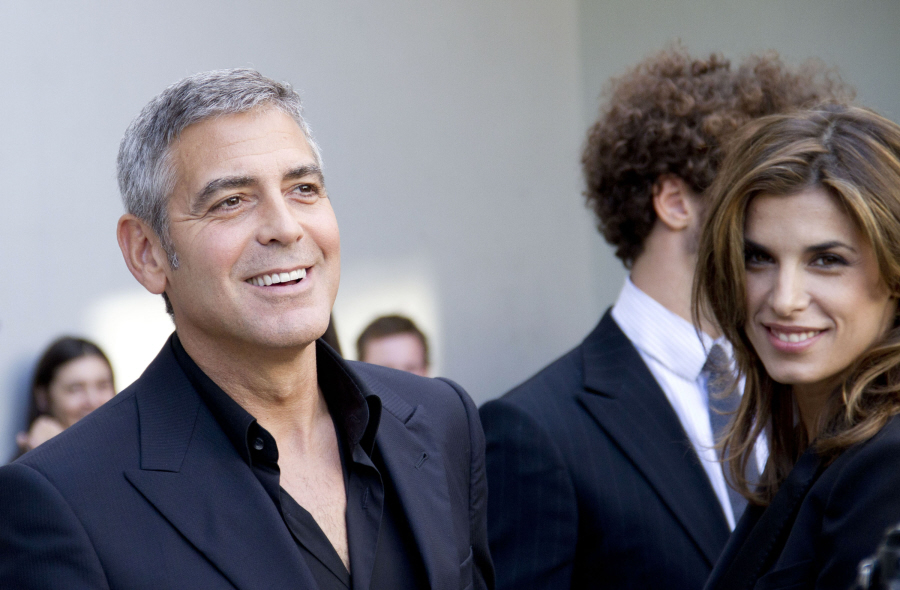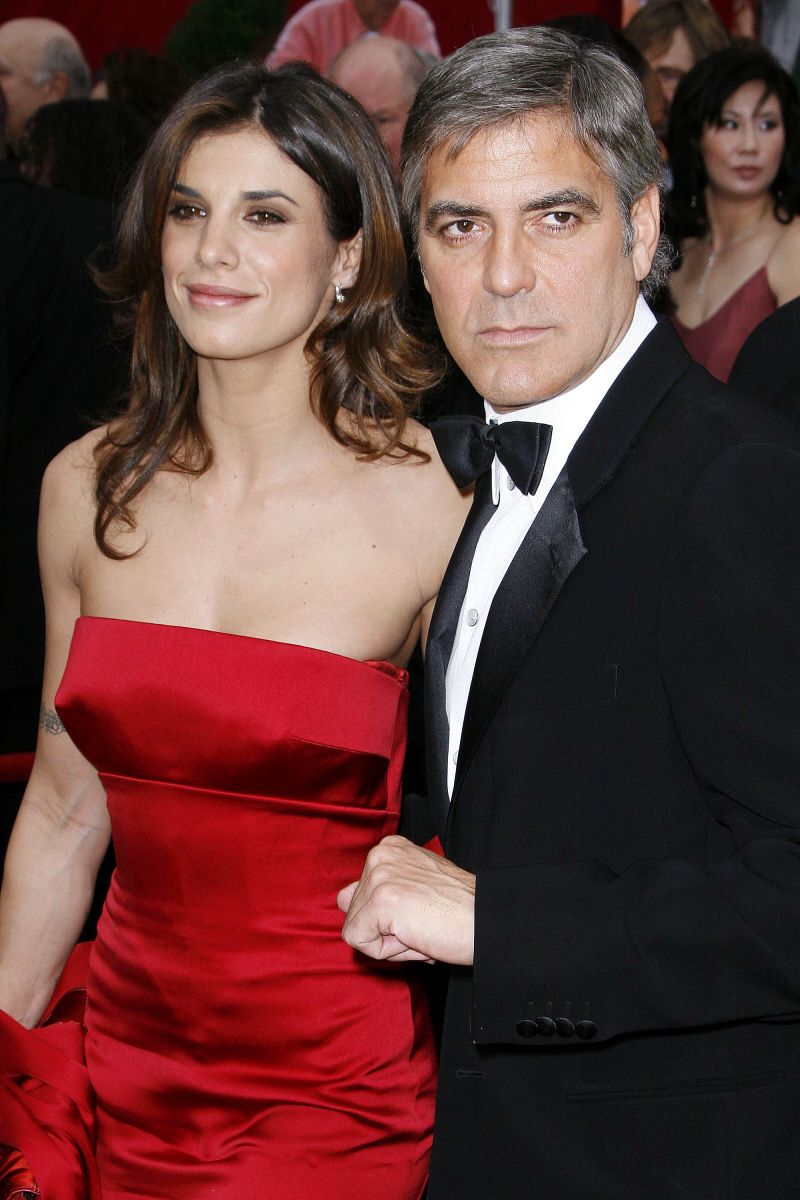 Photos courtesy of WENN.