The National Enquirer has a story this week that I've been waiting for – it's the story that makes the Courteney Cox-David Arquette split all about the Jolie-Pitts. I'm surprised it didn't come out last week, but this was worth the wait. According to the Enquirer's source, Angelina Jolie totally freaked out when she found out that Brad made a consolation call to Courteney. At this point, Angelina should just take away Brad's phone privileges. He gets into so much trouble with phones.
Angelina Jolie flipped out after learning Brad Pitt had called Courteney Cox to offer condolences on her marriage bustup. Sources close to the couple say that super-jealous Angelina angrily accused Brad of contacting Courteney as a cover to rekindle his ties to ex-wife Jennifer Aniston!

Now a suspicious Angelina, 35, is demanding that Brad stop speaking to both Courteney and her estranged husband, David Arquette, both of whom he's known for years.

"Angie flew into a rage when Brad admitted he called Courteney – and she accused him of using the Arquette split to reach out to Jen," says an insider. "Angie said she wouldn't be surprised if Jen was sitting right next to Courteney when he called!"

"When Brad heard that Courteney and David had split up, he thought is was natural to reach out," the source said. "He called Courteney and told her, 'I've been there. I know the pain you're feeling.' He said all the things you say to an old friend who's going through a breakup. But his mistake was bringing it up to Angie."

According to the source, Brad was "astonished" by Angelina's angry reaction, and he patiently tried to reassure her that his phone call to Courteney had nothing to do with Jennifer.

"But Angelina can't bear the thought of Brad having any communication at all with Jen – even if it was just to console her best friend over a marital split," said the source. "Angelina is convinced that Courteney has been bad-mouthing her for years in an attempt to protect Jen's reputation. It's all very high school, but when it comes to her rivalry with Jennifer, there's no getting through to Angie."
[From The National Enquirer, print edition]
Yes, it IS "all very high school." And yet… there's something there, right? I can actually see Angelina freaking out over Brad calling his ex-wife's best friend. Even though I don't think Courteney has been "bad-mouthing Angelina for years." After all, Courteney has her own drama to deal with, and her life doesn't revolve around her the Bermuda Triangle. Can I just say one thing, though? I'm pleasantly surprised that Jennifer Aniston hasn't said anything publicly about the Cox-Arquette split. I like that she's not out there, making public comments about her friend's marriage. It's nice.
In other news, both In Touch Weekly and Star Magazine have stories about how Brad and Angelina are "struggling" while Angelina works in Budapest. She's losing sleep and losing weight, and people are calling her "The Crow" which is a pretty cool nickname, in my opinion. Maybe Brad's nickname is "The Bluejay" or "The Dodo". Meanwhile, Life & Style got photos of the interiors of the Budapest home the Jolie-Pitts are renting: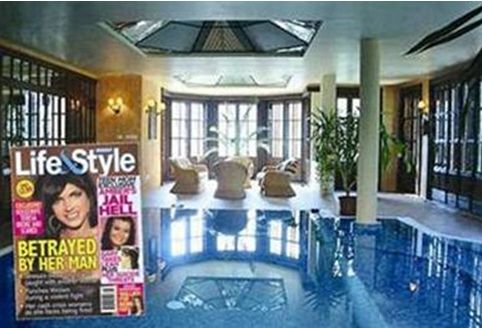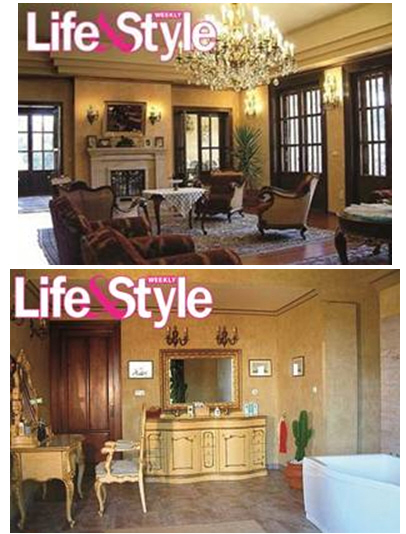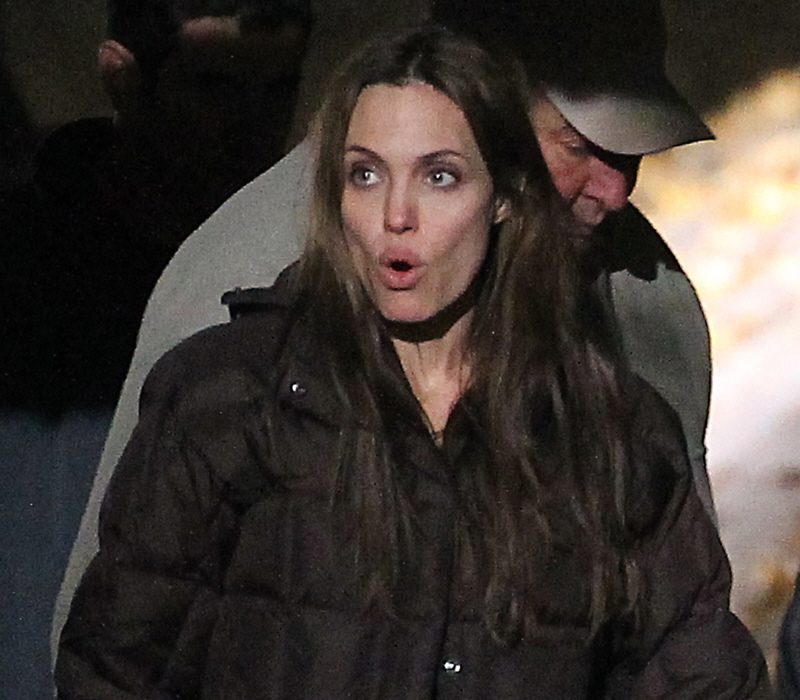 Additional pics courtesy of Fame.