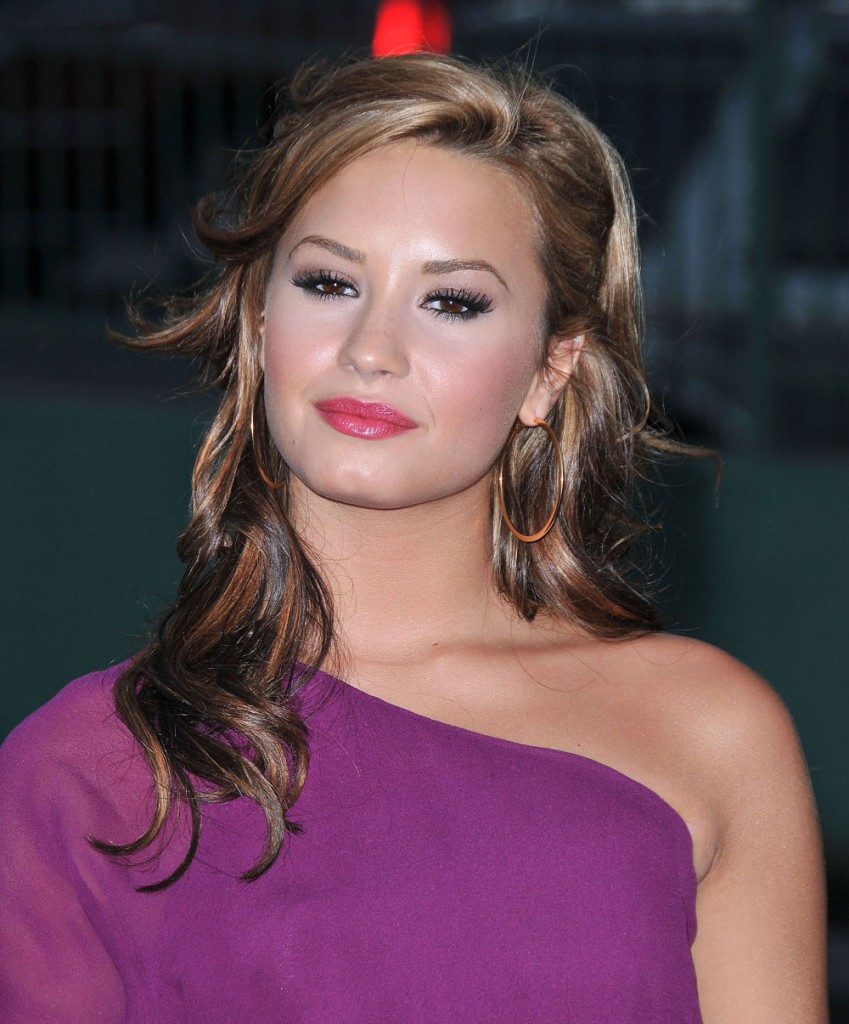 Singer/actress Demi Lovato, 18, isn't really on my radar but I remember some stories that made her sound troubled. She isn't your typical Disney teen star in that she's rumored to be a cutter and dated Miley Cyrus' older brother, bad boy Trace, when he was 20 and she was all of 16. She also went out with Joe Jonas for a few months, and they split up in the spring of this year. Lovato has been on tour opening up for the Jonas Brothers, which she just dropped out of to enter a "treatment center". TMZ describes some kind of vague incident in which it sounds like Lovato fought with a female backup dancer.
Disney star Demi Lovato has bailed on an international concert tour with the Jonas Brothers — and has checked into a treatment center to seek help for "emotional and physical issues" … TMZ has confirmed through the singer's rep.

In a statement to TMZ, the 18-year-old singer's rep says, "Demi Lovato left her tour early this weekend in order to seek medical treatment for emotional and physical issues she has dealt with for some time."

We're told Demi is not seeking treatment for drug use.

The statement continues, "Demi has decided to take personal responsibility for her actions and seek help. She is doing just that."

The rep concludes, "[Demi] regrets not being able to finish her tour, but is looking forward to getting back to work in the near future."

Sources close to Lovato tell us the singer was in a physical altercation with a female member of her tour recently … which was a "catalyst" in her decision to seek professional help.
[From TMZ]
People Magazine confirms this news, and has the full statement from Demi's rep along with a statement from a "source" who claims that Demi has battled eating disorders and cutting. The source (aka Demi's rep off the record) says "She was bullied in school. She fought through eating disorders and has struggled with cutting. … Demi is taking control by getting help."
I wonder what really happened and how bad the fight was in order to prompt Demi to stop touring and go into treatment. Was she burnt out emotionally and physically and/or did she attack this person? What happened exactly? I bet we'll hear more about it soon, and I anticipate some kind of lawsuit to come out of it. Hopefully she's ok and will be able to get the rest she needs. And hopefully she didn't physically harm that other girl.
Demi Lovato is shown on 10/12 and 9/23/10. Credit: WENN.com