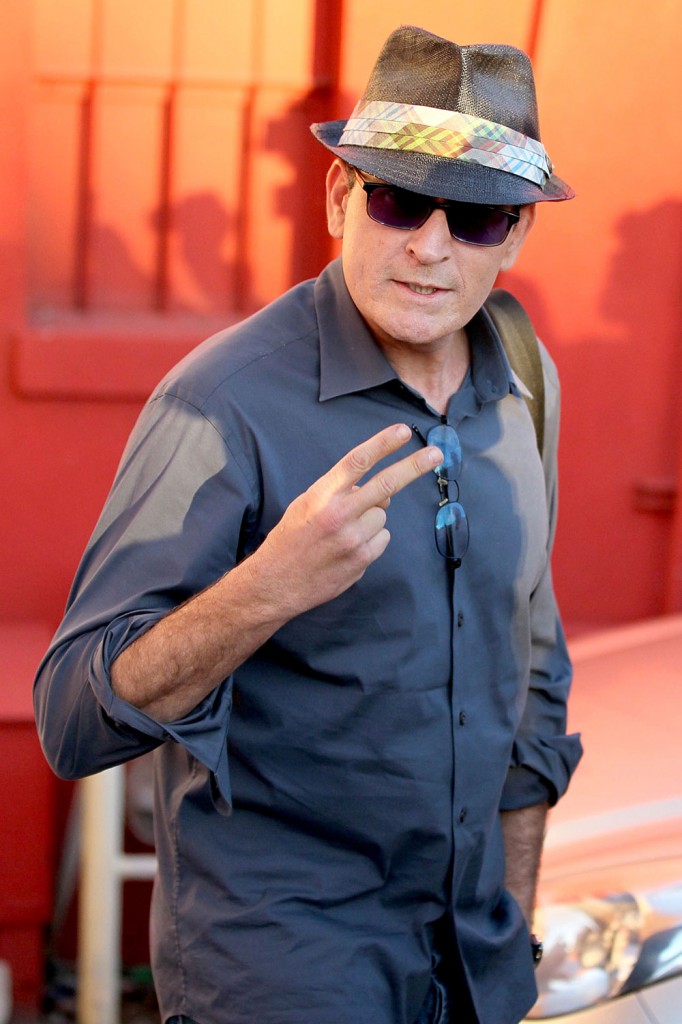 Pitbull lawyer Gloria Allred may be a mistress chaser, but she's also an advocate for abused women despite holding laughable press conferences that tend to muddy the cause. Allred has issued an open letter calling out Charlie Sheen for his abusive behavior and flippant comments following his infamous freakout on a prostitute last month. I would guess Allred already reached out to Charlie's hooker porn star and issued this letter when she was unable to sign her as a client. Radar has the details as well as the entire text of the letter if you have a high tolerance for sanctimony and some time to kill:
Charlie Sheen – here's one woman you can't seduce.

Famed womens' rights campaigner and high-powered attorney Gloria Allred has written an open letter to Sheen after the Hollywood wild man dismissed his drunk and drug-fueled rage at the Plaza Hotel in New York City as "one bad night".

"Charlie, I for one am not seduced by it," she said the father-of-five's trademark smile, in the letter, obtained by RadarOnline.com.

"I don't think assaulting and hurting women is funny. I am not one of those standing in line hoping for an interview with you, or an autograph."

On October 26, a drugged up and naked Sheen – just two months out of rehab for assault charges – trashed his room at the luxury hotel in a frantic bid to find his wallet, watch and cell phone after partying with a porn star, who he had paid $12,000 to be with.

In an interview this week, the Two and a Half Men star declared: "If a guy has one bad night everybody goes insane and panics… I'm not panicking."

Allred, who has represented two woman linked to cases involving the 45-year-old actor, responded: "What you did in the hotel room seemed not to faze you any more than your past criminal conduct has."

She continued: "I think about your young daughters. What kind of message are they receiving about violent criminal conduct that men like you are permitted to engage in with little or no consequence?

"What if men did to them what you have done to women?

"You may have a smirk on your face now, but I doubt that you would think that it was funny if your daughters were the victims of criminal acts."
[From Radar Online]
One thing Allred mentions in her letter is that she represents one of the arresting officers that responded after Charlie's Christmas day attack of his estranged wife, Brooke Mueller. I remember when this woman spoke to E!, and her story is compelling and reminded me of how serious Charlie's abuse was.
I agree with Allred's message that Charlie is an abuser who is acting blase and getting away with it. It's hard to take her seriously when she holds press conferences with Tiger Woods' kindergarten teacher and represents various stripper mistresses of Tiger Woods and Jesse James, many of whom try to extort money from their famous lovers.
Here's Gloria with one of Tiger's mistresses, pornstar Joslyn James, on 4/5/10. Charlie is shown on 10/28/10 Credit:WENN.com.