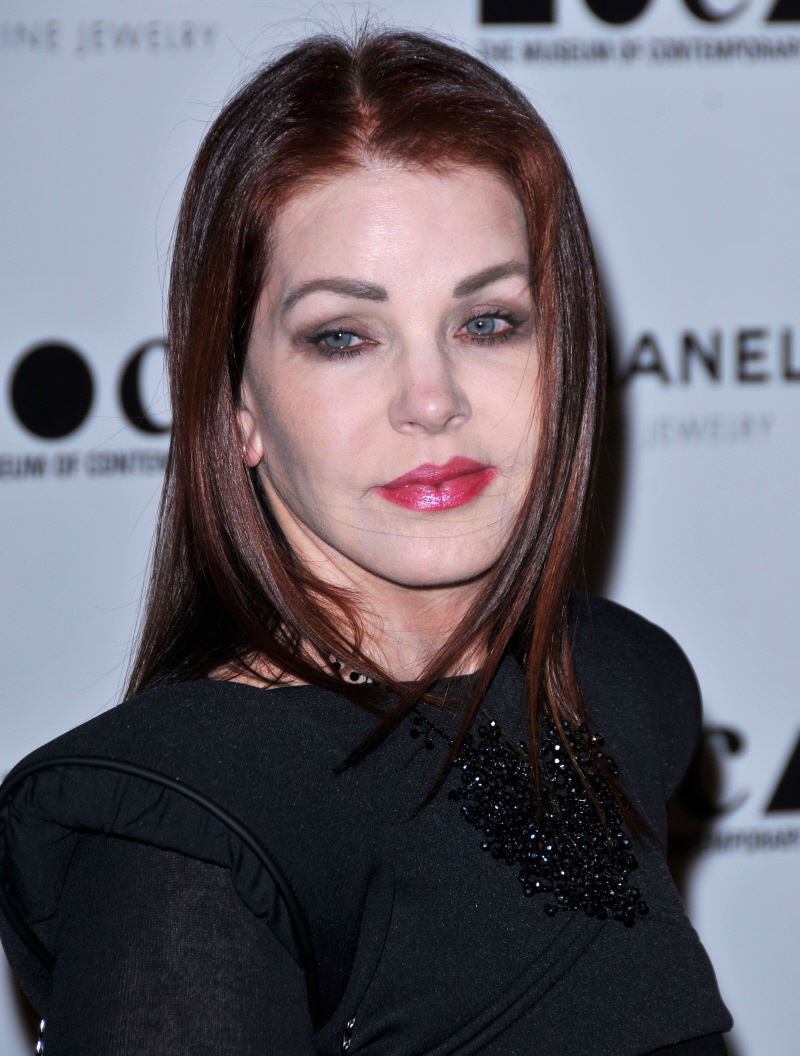 Last night was the annual Museum of Contemporary Art gala in California. Lots and lots of celebrities were in attendance, just not many of A-Listers. Instead, we have a buffet of B and C-list talent. I have a theory as to why the A-Listers didn't show up – it's because they knew that the lighting was going to be f-cking awful. Seriously, I was looking through these photos, and most of the people in attendance look like they're at the tail end of some kind of plague. Take Priscilla Presley up there – yes, she normally looks this bad (ugh, poor Priscilla), but last night she actually looked about even with everybody else.
Gwen Stefani and Gavin are probably A-listers, I guess. Although Gwen toned her junk down, and Gavin looks totally over it. Totally over everything.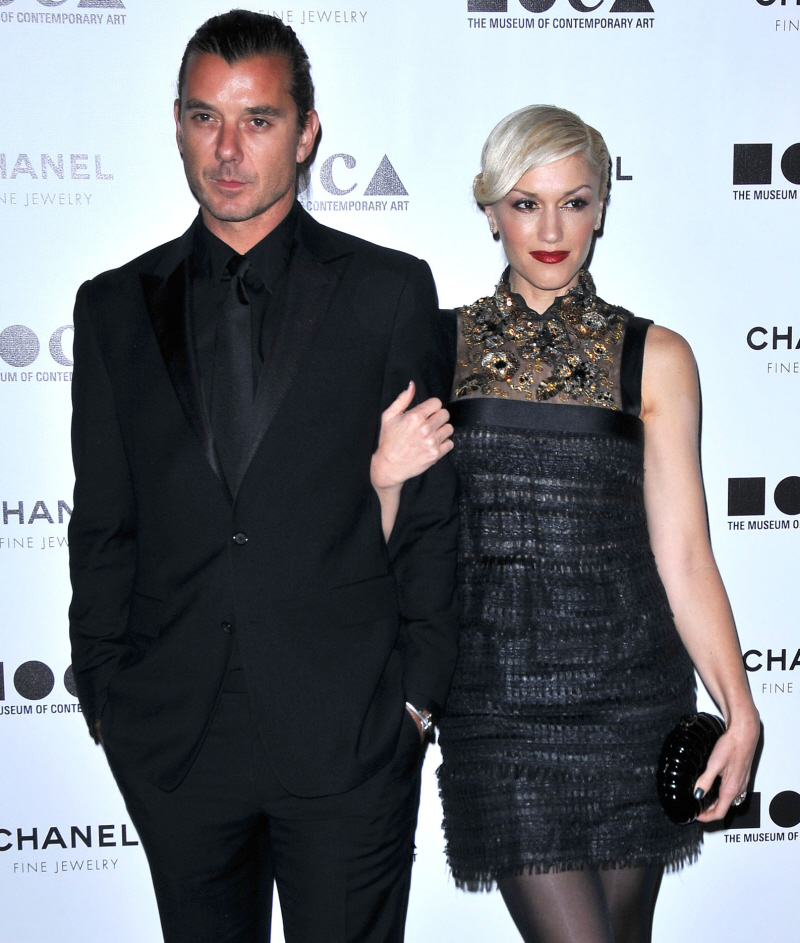 Kate Bosworth looks like a corpse. There, I said it. And not a fresh corpse either. Someone who has been dead for a while.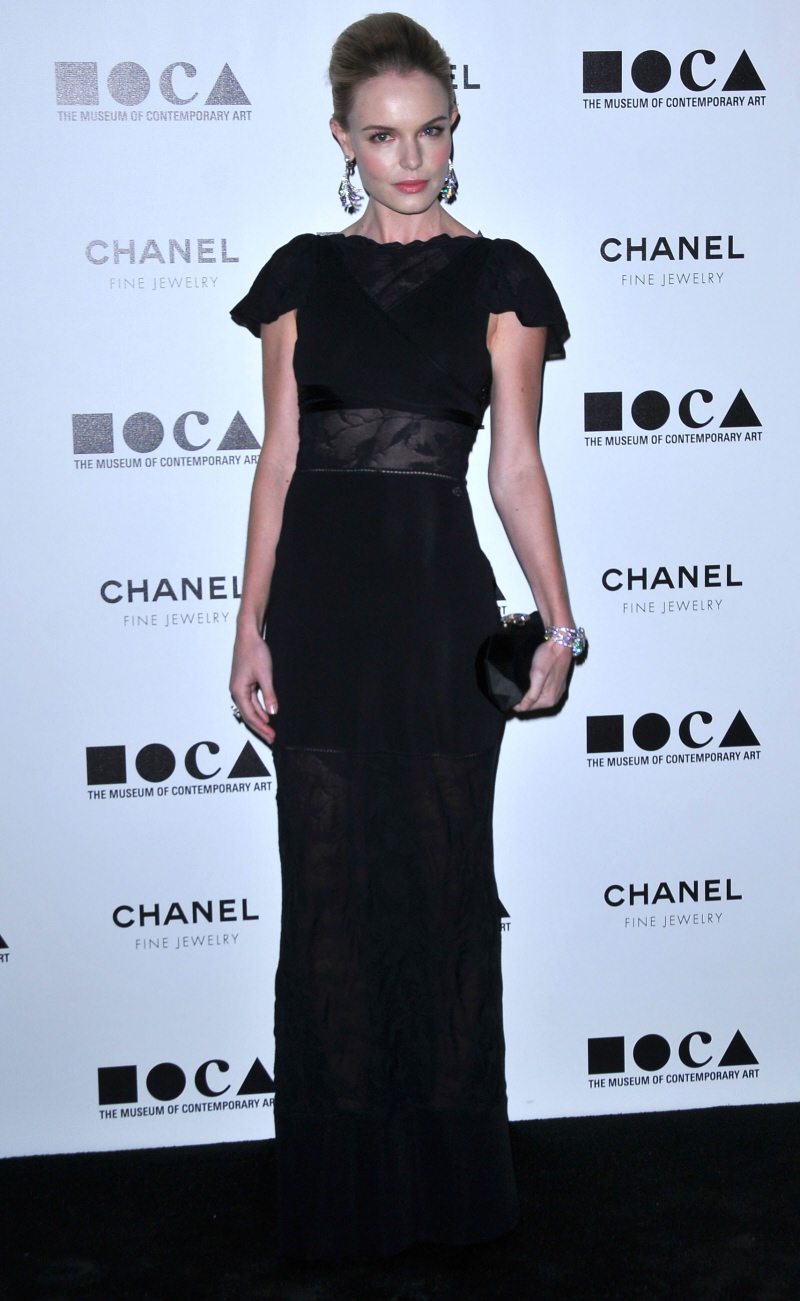 Even Mila Kunis looked like hell! Crappy styling, bad hair.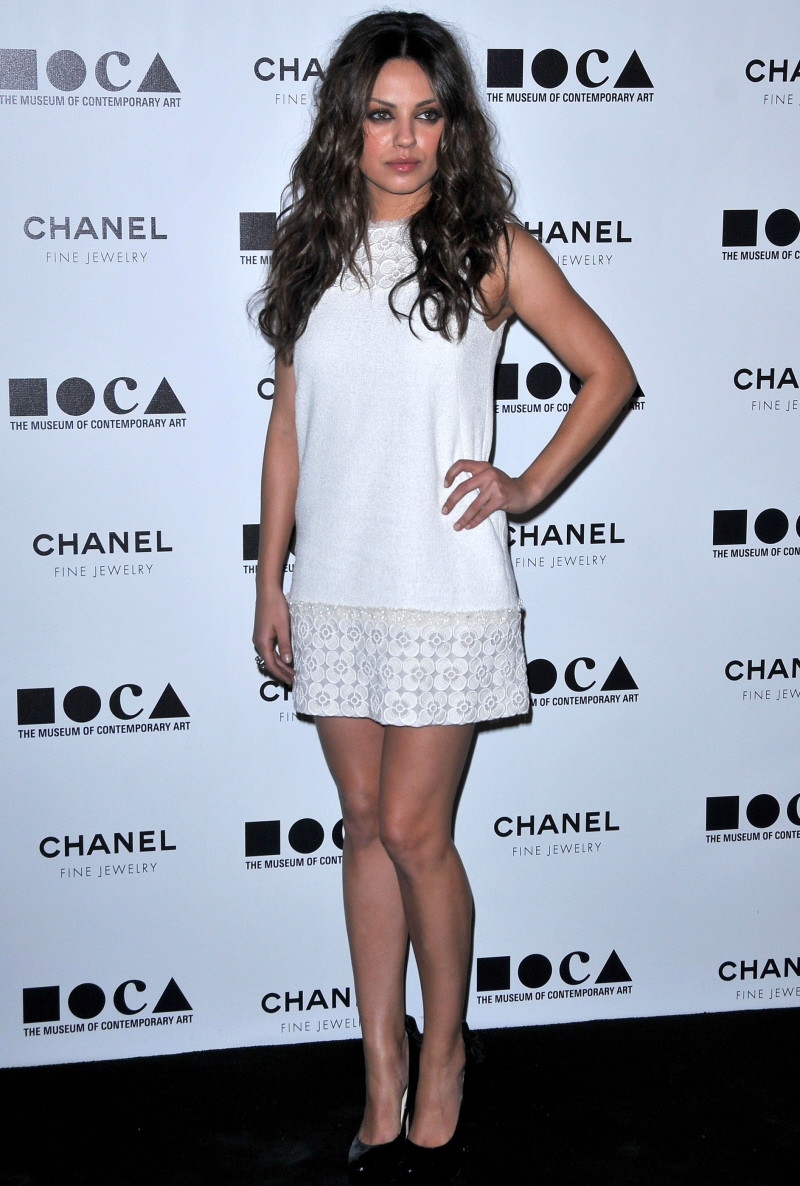 Balthazar Getty is back with his ridiculously smug wife Rosetta, and they're both sending their own messages to Sienna Miller. Balthy is blinking out an "S-O-S. Need slutty vadge" message and Rosetta is all "None of you homewrecking bitches can take him from me! He'll always come home to me after you sluts dump him!"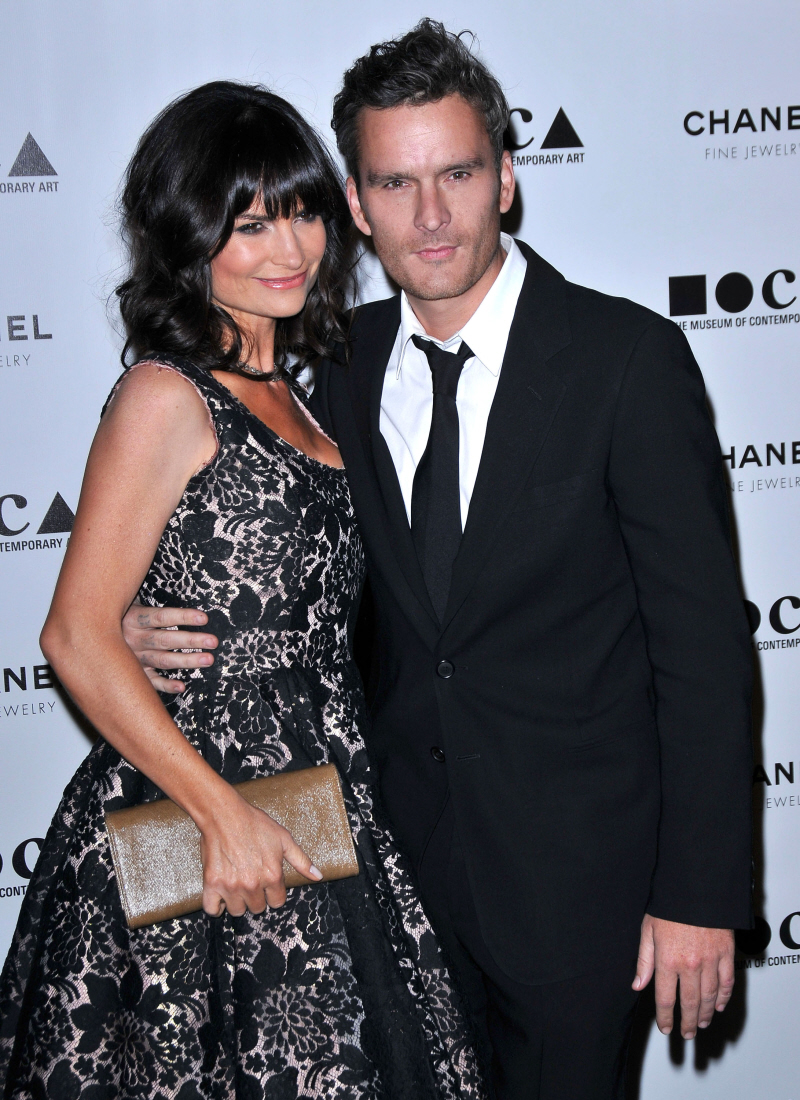 Here's Ginnifer Goodwin with her boyfriend, whose name I forget and I'm too lazy to look up Joey Kern. This is the first time I've seen a photo of them together – he's not unattractive, but he has serial killer/grifter eyes.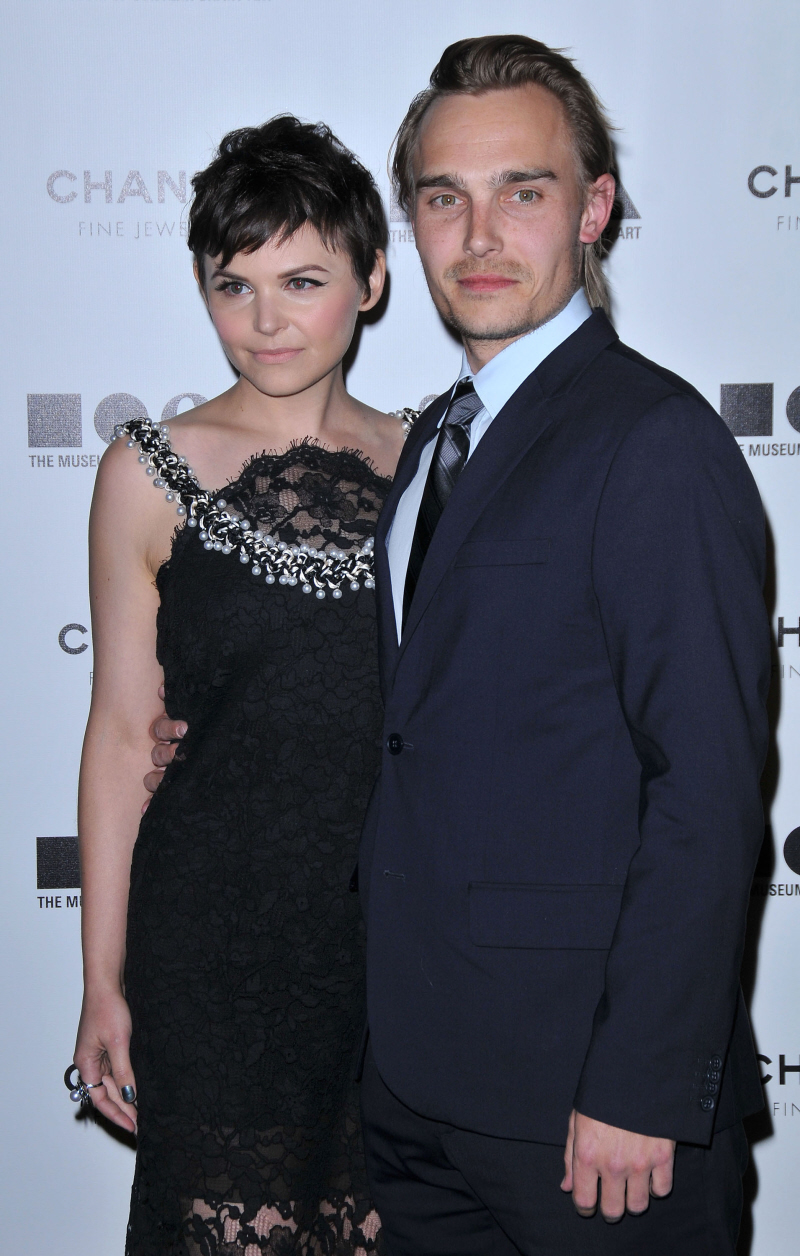 Jennifer Love Hewitt and Alex Beh… she looks much better (and less drunk) here than she did the other day in that awful white boob-tasseled dress.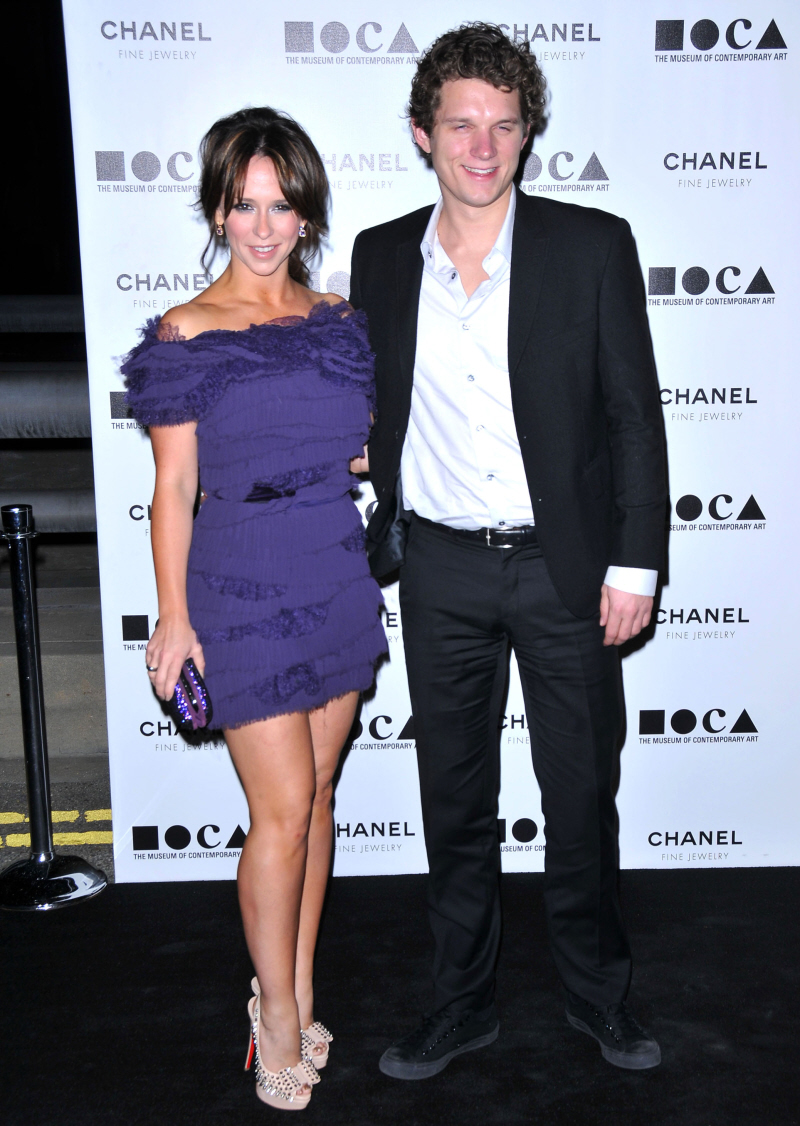 Here's Rachel Bilson, wearing some kind of tablecloth you would find at a family-friendly establishment. Of course she showed up! Because she's the opposite of famewhore, and she doesn't just go wherever there are cameras.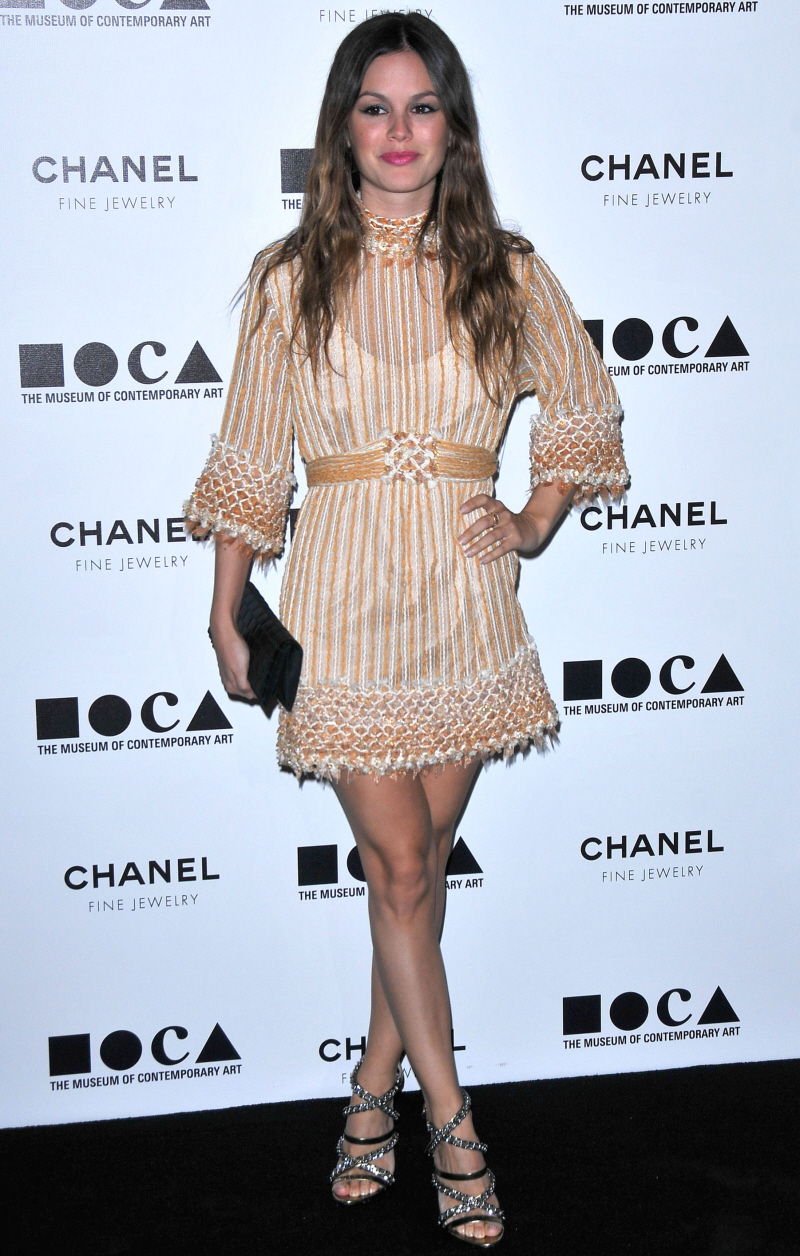 Rose McGowan isn't notable in the least, I just really loved her dress. Isn't it pretty?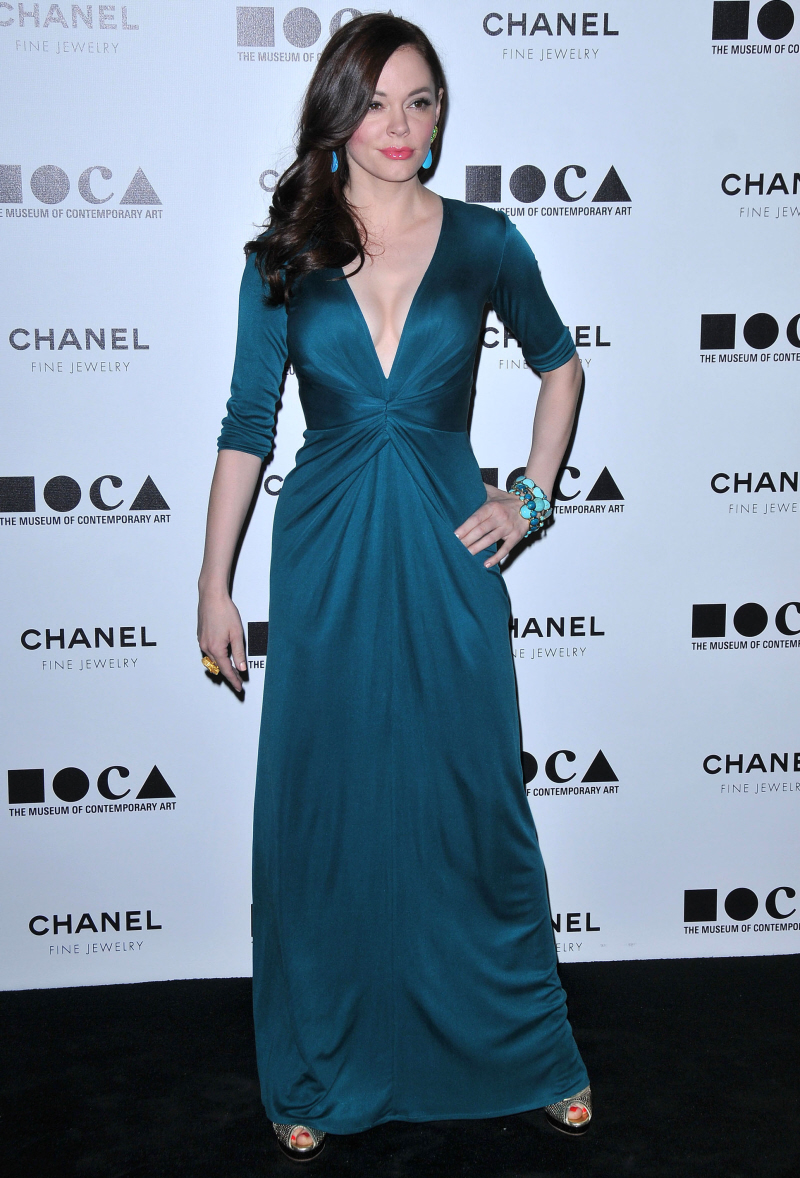 Kiki Dunst was actually one of my favorites from the night – she looked healthy, and the dress is really pretty on her.
Ugh… Chloe Sevigny was there. Of course. And she looked like a total a–hole. Jesus, Chloe.
Rachel Zoe and Rodger. I don't even want to wonder if that is her "baby bump". She looks deathly.
I liked Kristin Davis's hair, but the dress needs a better fit. I'm worried about her "girls".
Photos courtesy of WENN.