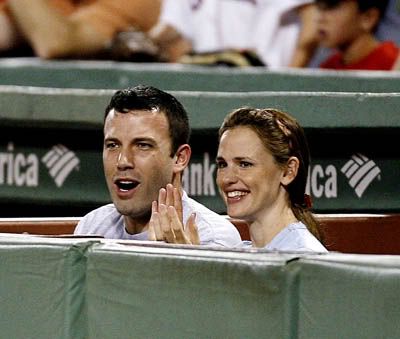 Jennifer Garner and Ben Affleck made a rare public appearance at the Red Sox Angels game in Boston yesterday. Unfortunately the Red Sox lost, 4-10.
Garner and Affleck have an eight month-old daughter, Violet, who was not with them at the game. They are reportedly planning a permanent move to Ben's hometown of Cambridge, MA, after staying there for the Summer while Ben makes his directorial debut.
There have been rumors that Garner is pregnant with her second child, but a woman who claims to be a cousin of Ben Affleck's writes to Celebrity Baby Blog that that's definitely not true.
Pictures [via]