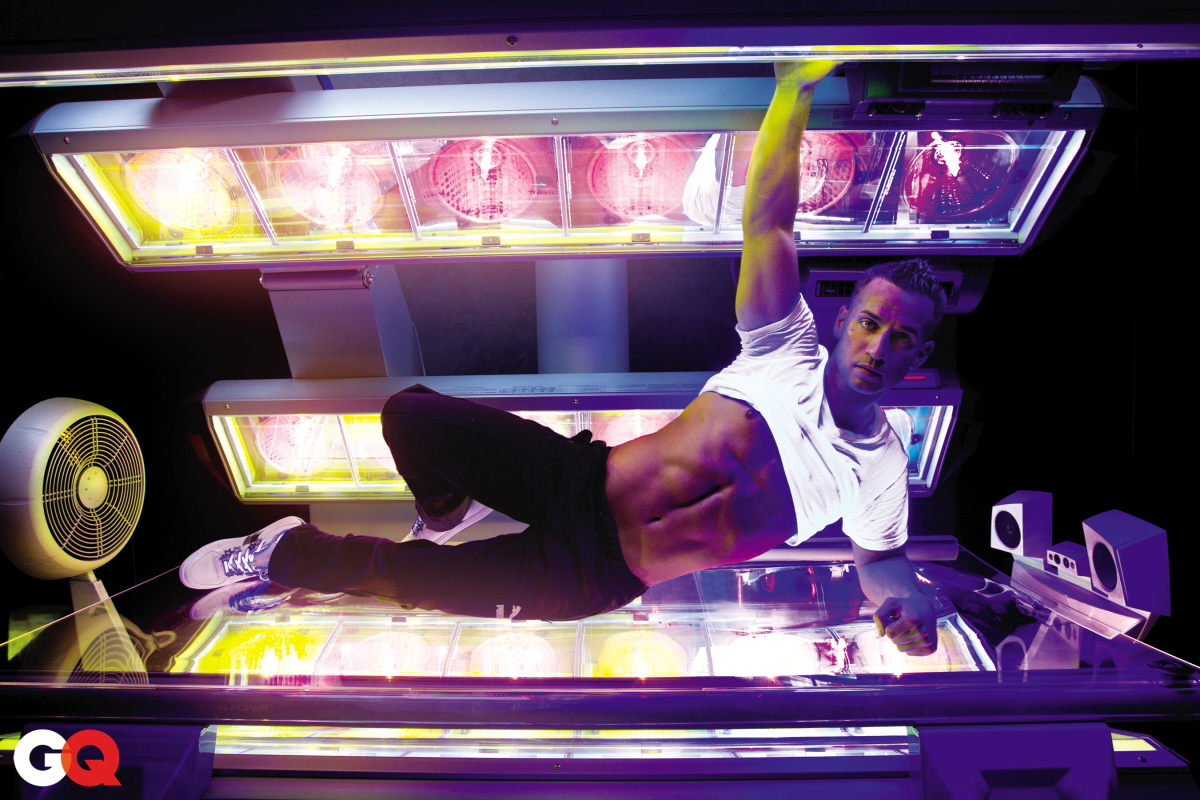 Along with honorees like Scarlett Johansson (Babe of the Year), James Franco (Leading Man of the Year) and Jeff Bridges (Man of the Year), GQ Magazine decided to name The Situation as their "Sensation of the Year" – a dubious honor. It's like saying that the kid is worse than a one-hit wonder. Eh. Maybe that's just my opinion – I don't really love or hate these Jersey Shore people, I just wish I didn't have to deal with them, at all. Anyway, if you would like to read the entire SEVEN PAGE interview with The Situation (or "The Sitch" as I call him), go here. Here are some of the highlights:
Mike "The Situation" Sorrentino has gone from a fist-pumping Jersey Shore dweller to GQ's "Sensation of the Year." The Situation made roughly $5 million this year from various endorsements, is a regular fixture on the red carpet, and has since been a contestant on ABC's Dancing with the Stars. And it won't stop there. This guy dreams big: "I always had dreams my whole life, of being somebody special. Someone out in the world that everybody knew of and everybody liked. Somebody unique. Even when I was down on my luck, in my head I still had those dreams."

They've certainly paid off; he's even taking meetings in Hollywood. While running all over L.A., GQ's Alex Pappademas and the Situation discuss his competitive nature, trying to ditch the Jersey Shore camera crews for a hookup, and his stint as a shirtless waiter in a strip club.

("He says he wasn't an actual stripper, then admits he did it once, wearing 'like, a red-white-and-blue thong and maybe, like, an Uncle Sam hat.' He quit the gig after a few months: 'I didn't mind the attention from pretty girls. But then if I got attention from unattractive girls, it just felt kind of cheap.' ")
[From GQ]
Eh. I just skimmed a few pages of the GQ piece and the gist of the article is that The Sitch really wants to brand himself on many different levels – The Sitch soap and The Sitch TV specials and The Sitch mortgage company, I guess. Did you know he used to be a mortgage broker? I didn't. But then again, I don't really care, either.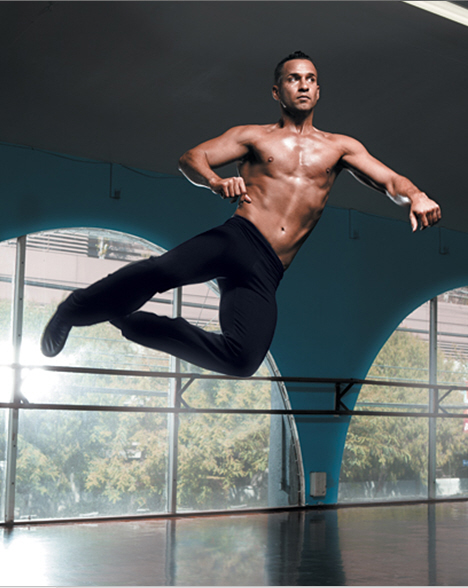 Photos courtesy of GQ, Photo credit: Dewey Nicks/GQ.