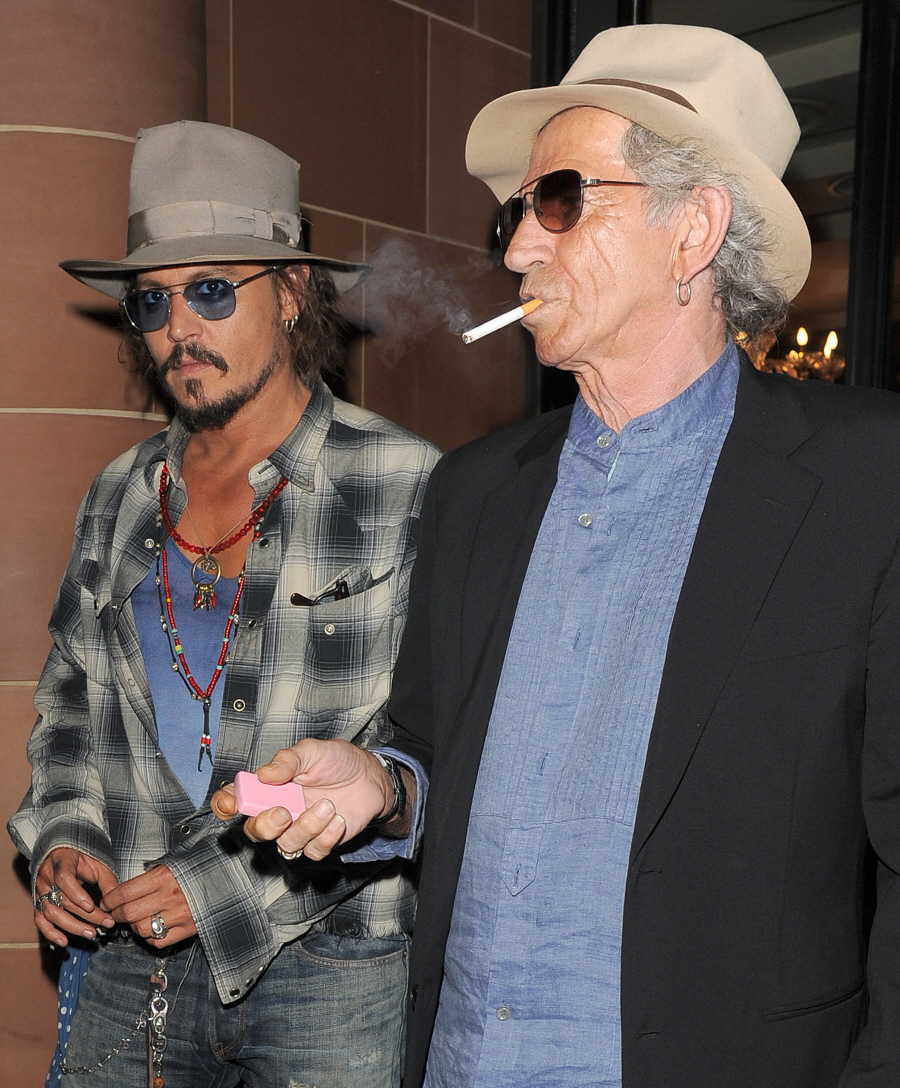 Do you remember where you were when you realized you were too old to stay out partying most of the night and still go to the work the next day?
Some of you may not have had that realization yet, but for the rest of us, it's a grim step on the long ladder towards maturity.
Johnny Depp is apparently one of those who hasn't given in to maturity yet, and it's taking a toll on his looks. That's unfortunate, because he is the Sexiest Man Alive, no matter what People magazine says.
Those eyes, those cheekbones…
Those eyes are apparently plenty bloodshot lately, because 47-year-old Johnny has reportedly been spending too much time with the High Priest of Partying, 66-year-old Keith Richards, in London.
Because of the partying, Johnny needs to dunk his head in a tub of ice water to get his "bloated face back into leading man form," an eyewitness told The National Enquirer.
Johnny Depp has taken to dunking his head into a tub of ice water to recover from recent nights of drinking with his Pirates of the Caribbean co-star Keith Richards.

Depp, 47, and Richards, 66, have been boozing it up so much that the film crew has resorted to the morning-after ice treatments…."Johnny's movie star good looks are completely wrecked after a night of drinking with Keith," a set insider told The Enquirer. "It's gotten so bad that Johnny wakes up and his pretty boy face is bloated from the boozing. Keith, who quit doing drugs in the late '70s, still likes to drink, and he and Johnny have been overdoing it almost every night."

It's impossible to tell if the much-wrinkled Keith has had a rough night, "but with Johnny it's very obvious," said the insider. "That's why the crew has a tub of ice ready for him every morning."
[National Enquirer, print edition, November 29, 2010 issue]
Johnny's rep denies he's getting dunked in ice for his hangovers.
Keith is reprising his role as Captain Jack Sparrow's father in the fourth Pirates of the Caribbean film, but the two have been friends for over 15 years.
"Johnny and Keith's friendship is based on a mutual respect for music, art — and drinking. Let's just hope Johnny doesn't end up looking like Keith when he gets older!"
[National Enquirer, print edition, November 29, 2010 issue]
Amen to that.
I thought Johnny looked a bit bloated in the previews for The Tourist, but I was hoping it was due to the facial hair.
Hopefully Johnny isn't really is losing his looks now, after all his years of drugs and drinking. Tone it down with Keith, Johnny. Alternate alcohol and water. And cherish the sanctity of those cheekbones before they turn into jowls.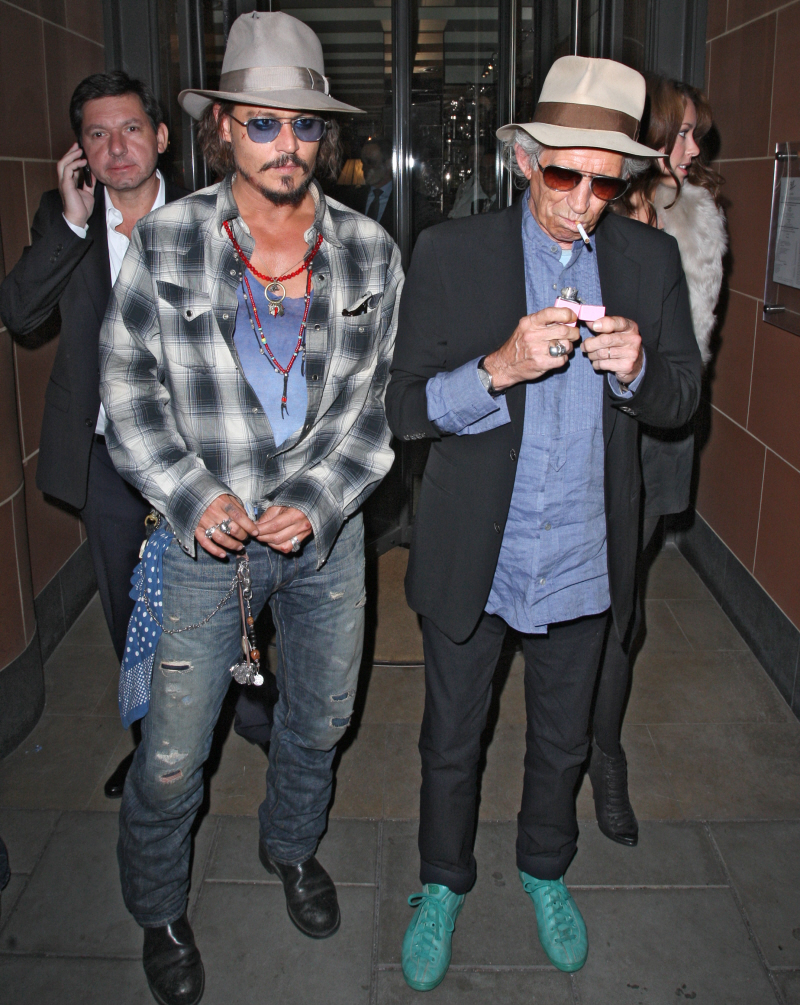 Photos courtesy of WENN.