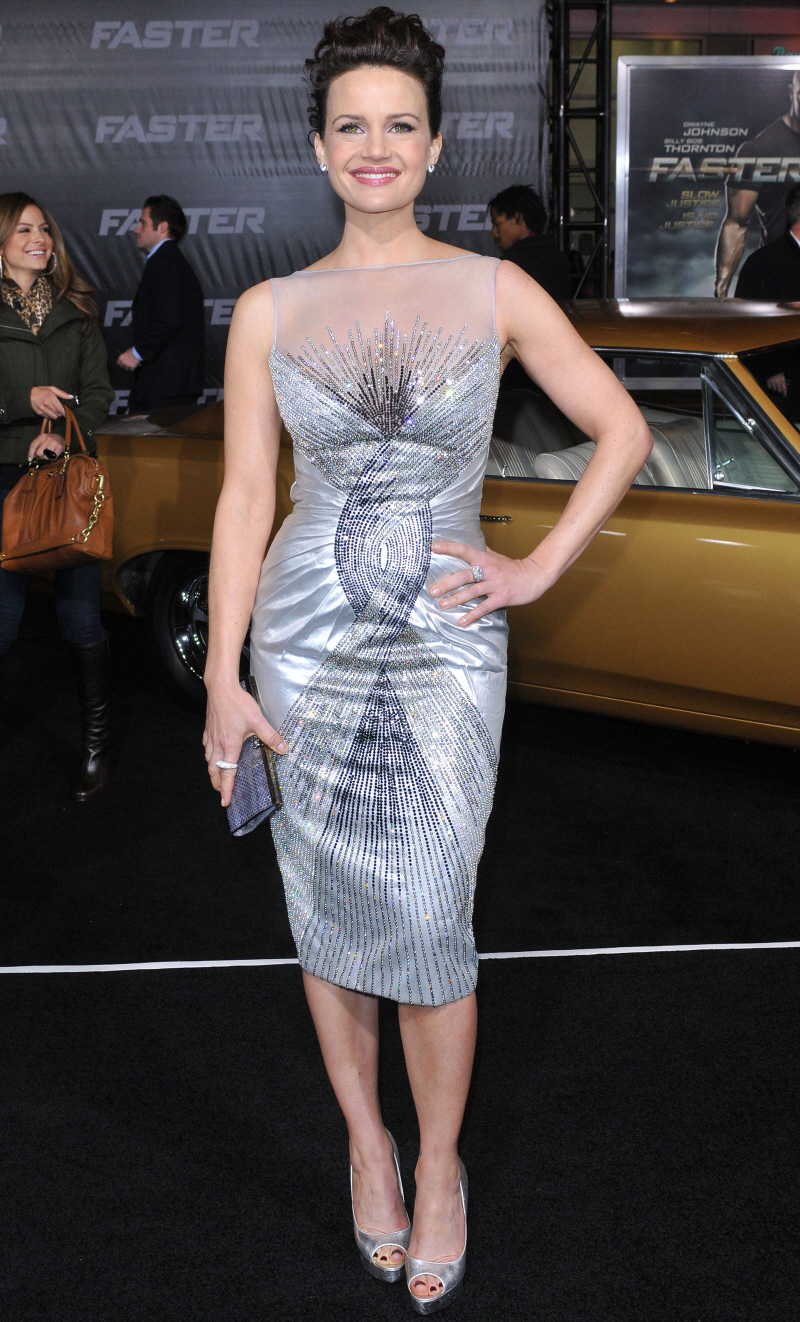 What's the general opinion on Carla Gugino? I think she's an extremely talented actress who never really got her breakout role, and that's sad. I also think she's very, very pretty, and I love that she isn't messing with her face. She's 39 years old, and she looks like a beautiful woman in her 30s. It's refreshing. But as much as I like Carla, I do not love this dress. It's a Georges Chakra Couture dress, and she wore it to last night's premiere of Faster, that dumb-looking action film starring The Rock. The dress looks budget – but the hair and makeup look really good. Eh. It's a wash.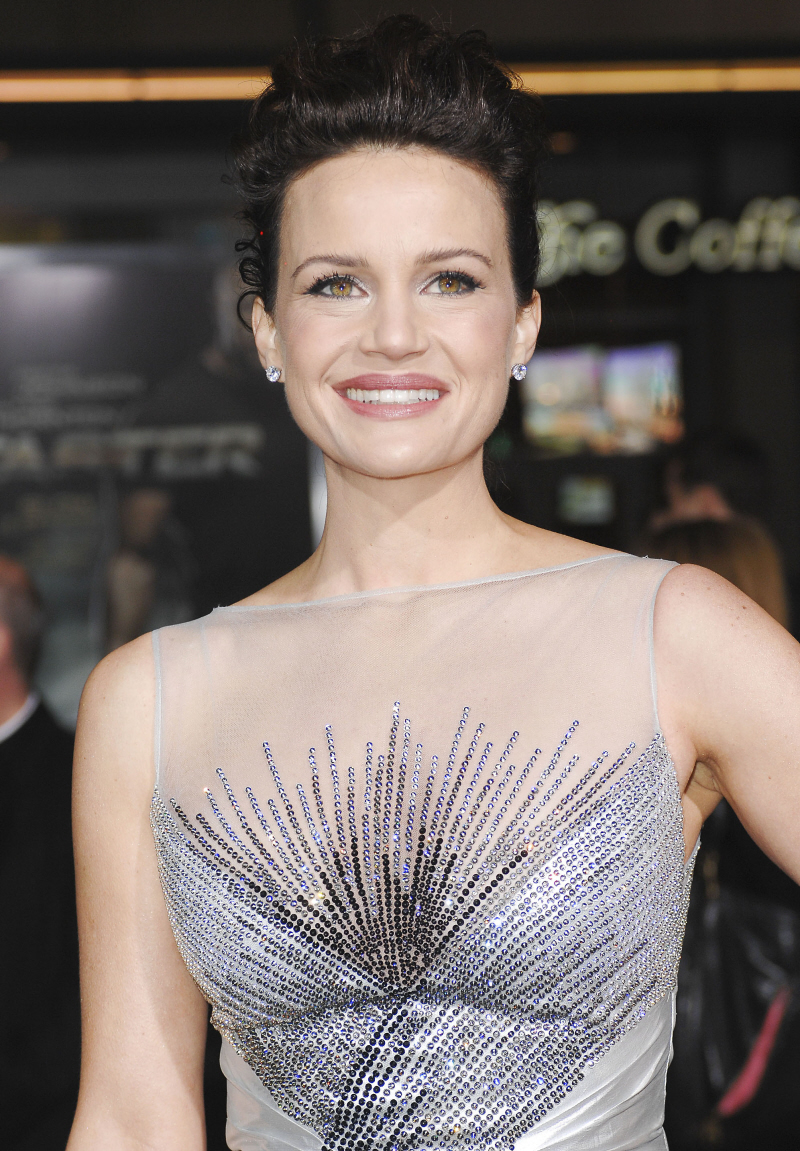 Guess who else is in the movie? Billy Bob Thornton. And his new face and his new hair. He looks… not good. CB was going to devote a whole post about Billy Bob's budget weave/lacefront and his facelift, but thankfully, she decided against it. The Daily Mail has more on the alleged facelift – which I don't really see. I think he might have had Botox, and maybe some kind of neck lift, maybe. But his face looks… whatever. It's the wig/plugs situation that is really bothering me. Oh, and whatever the hell that crap is on his chin.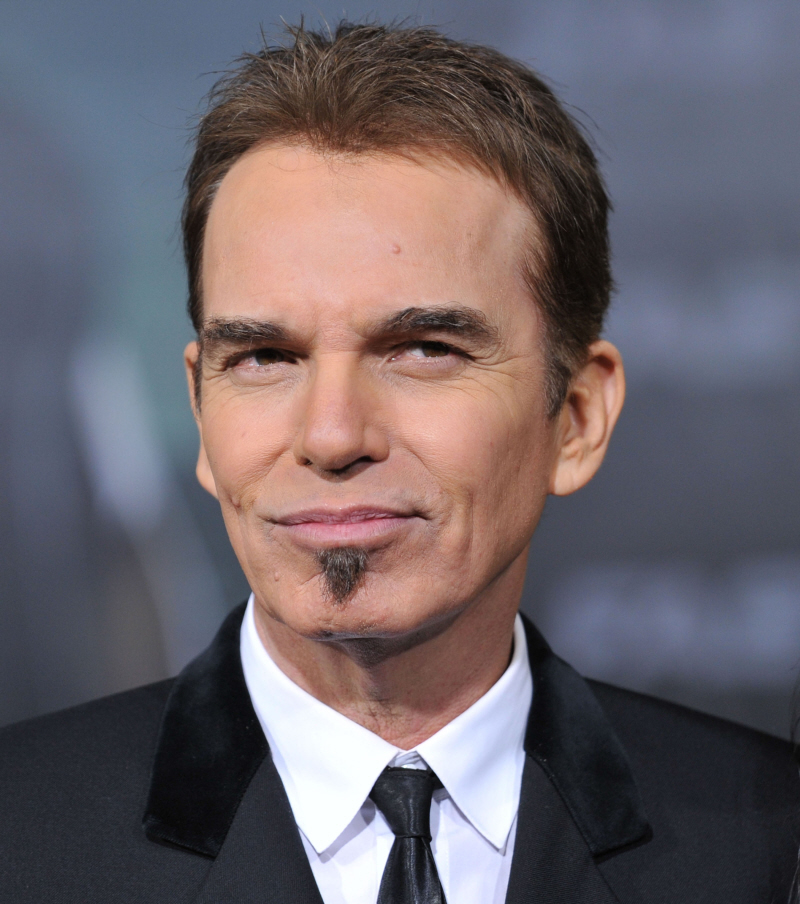 Here's a shot of the whole cast. The guy on the far left is Oliver Jackson-Cohen. Doesn't he look like a budget Jake Gyllenhaal? Weird.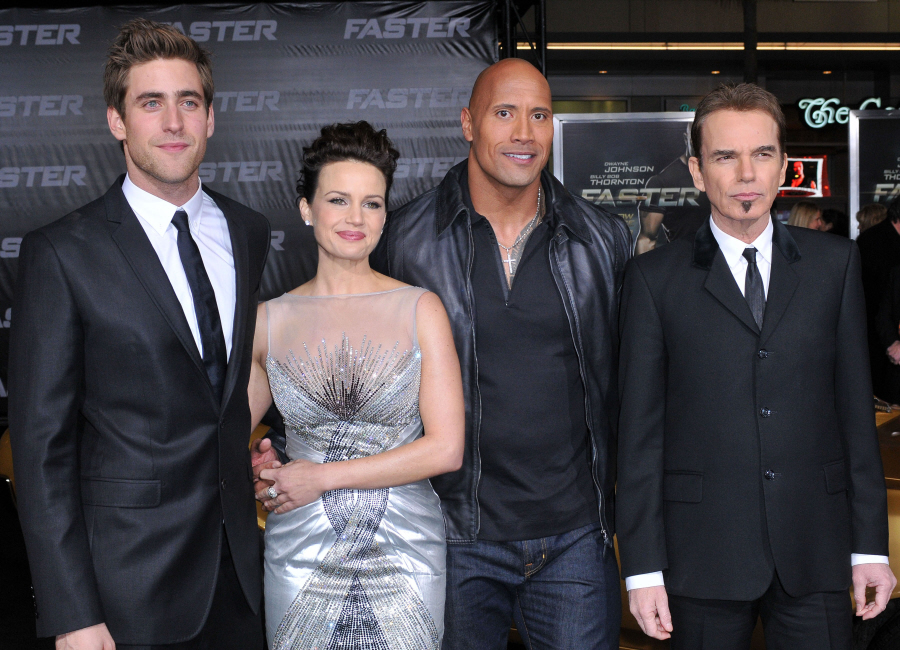 Photos courtesy of WENN.