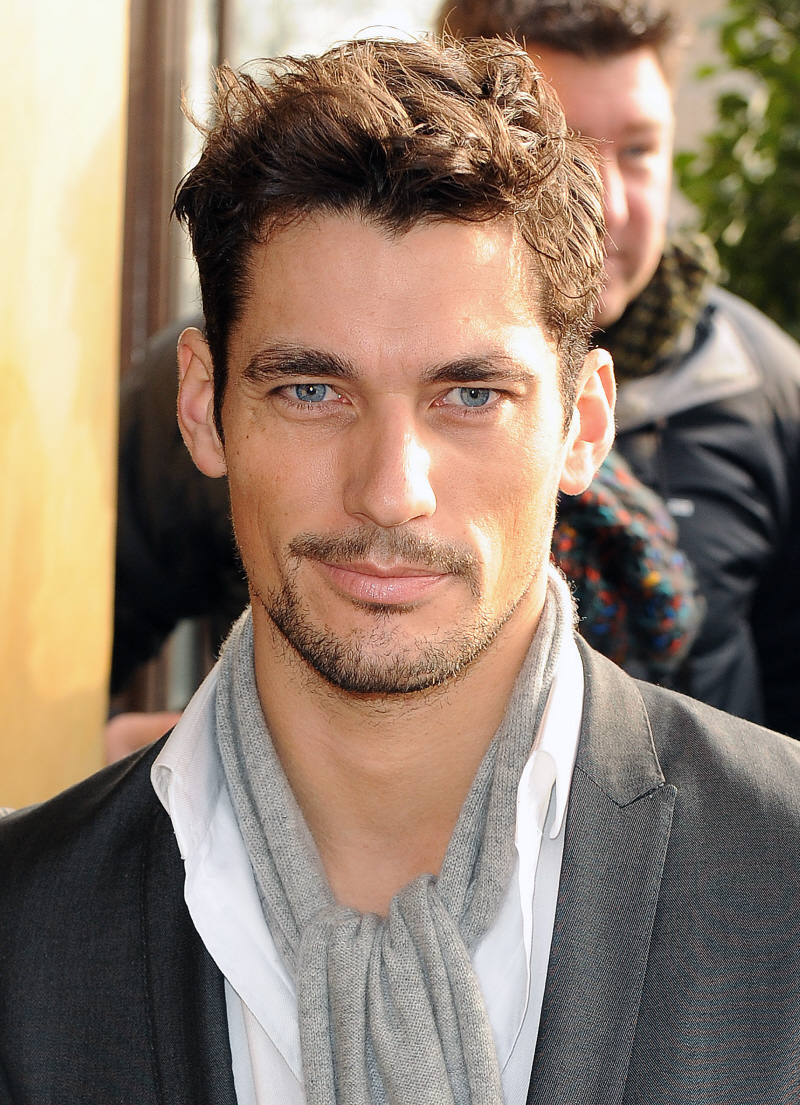 I know many of you don't care about my various lovers, like Gerard Butler (too gross), or Clive Owen (why don't you love him?!?) and now David Gandy, British model and professional beautiful man, and my Forever Dong. The last time I wrote about him, you girls actually seemed to like it, though, so here's hoping this will be another good post. As you may know, David cannot live on our love alone, so he still has to work for a living. He's one of the most in-demand models out there, and the way I rationalize it, I'm providing My Lover with a great service – added exposure in the American market. Whew… does anyone get hot just thinking about "Gandy" and "exposure" in the same sentence? Anyway, David is nominated for a British Fashion Award this year, for Best British Model of the year. He's up against two girls. And he wants to beat them out!
David Gandy is keeping his "fingers crossed" he will beat Lara Stone and Rosie Huntington-Whiteley to be named Model of the Year at the British Fashion Awards 2010.

The 30-year-old catwalk star is up against Lara Stone and Rosie Huntington-Whiteley for the prestigious accolade at the annual ceremony and admits he would love to win it.

Speaking at the premiere of short film 'Away We Stay', which was commissioned by W London Hotel, he told BANG Showbiz: "I'm up for model of the year in December – I've got my fingers crossed for that. I'm up against the girls for it – Rosie and Lara – so it would be great to win it."

The British Fashion Awards take place at the Savoy Theatre in London on Tuesday December 7 and will recognise the most influential people in the fashion world today as well celebrating the UK's contribution to the industry.

David – who stars opposite Helena Christensen in the 12-minute short film – has also revealed he has got a new top secret fashion project coming up as well as several Dolce and Gabbana campaigns.

He said: "I've got the new Light Blue advert coming out. It's for the Number 2 fragrance and the new video is coming out December 1. I've also got some Dolce campaigns coming out, and then there's another project which I can't really talk about. After that there are a couple of other projects with Dolce and Gabbana coming up for next May in time for the show season which should be interesting."

'Away We Stay' – which can be viewed at wlondon.co.uk/awaywestay – was shot on location in London's Leicester Square and was written and directed by Edoardo Ponti.

In the film, David and Helena play fleeting lovers who have to decide whether they want to make a new life together.
[From Contact Music]
Seriously, Gandy is the best. He should start modeling women's clothes. AND LINGERIE. Sweet Jesus.
Here's that commercial/short film "Away We Stay" – it gets really good around the five-minute mark. When he leans in to kiss Helena, I actually squeal: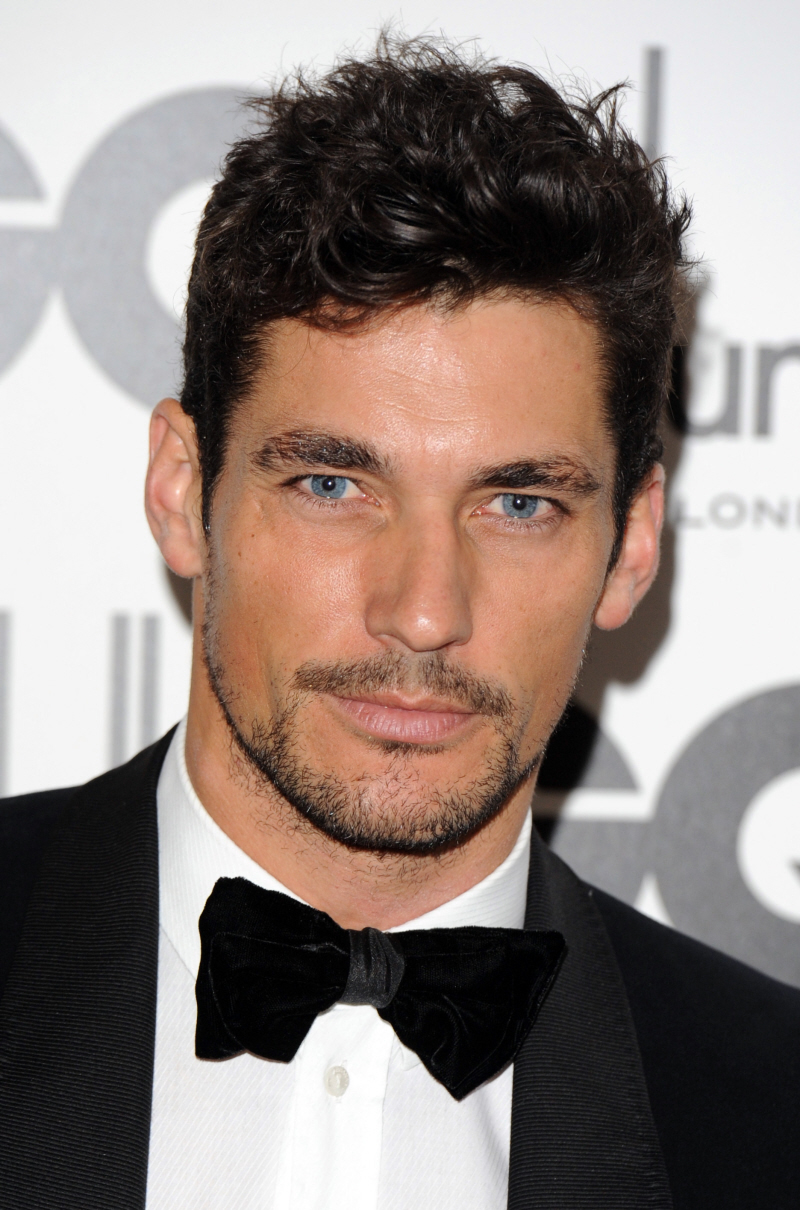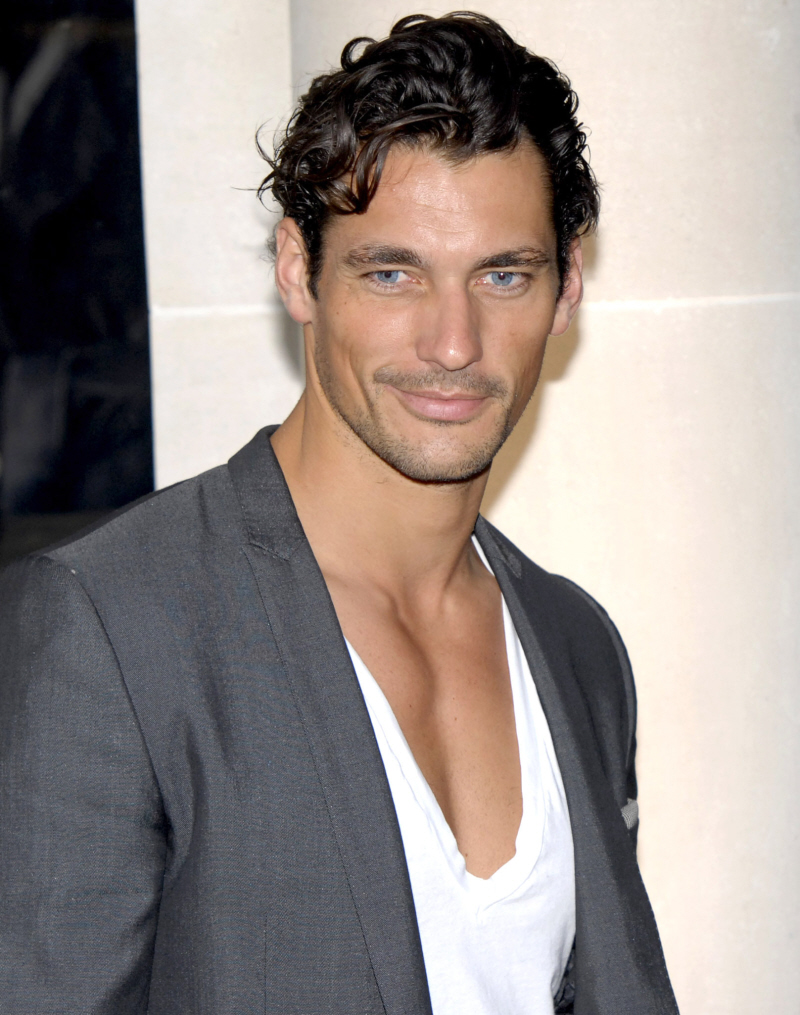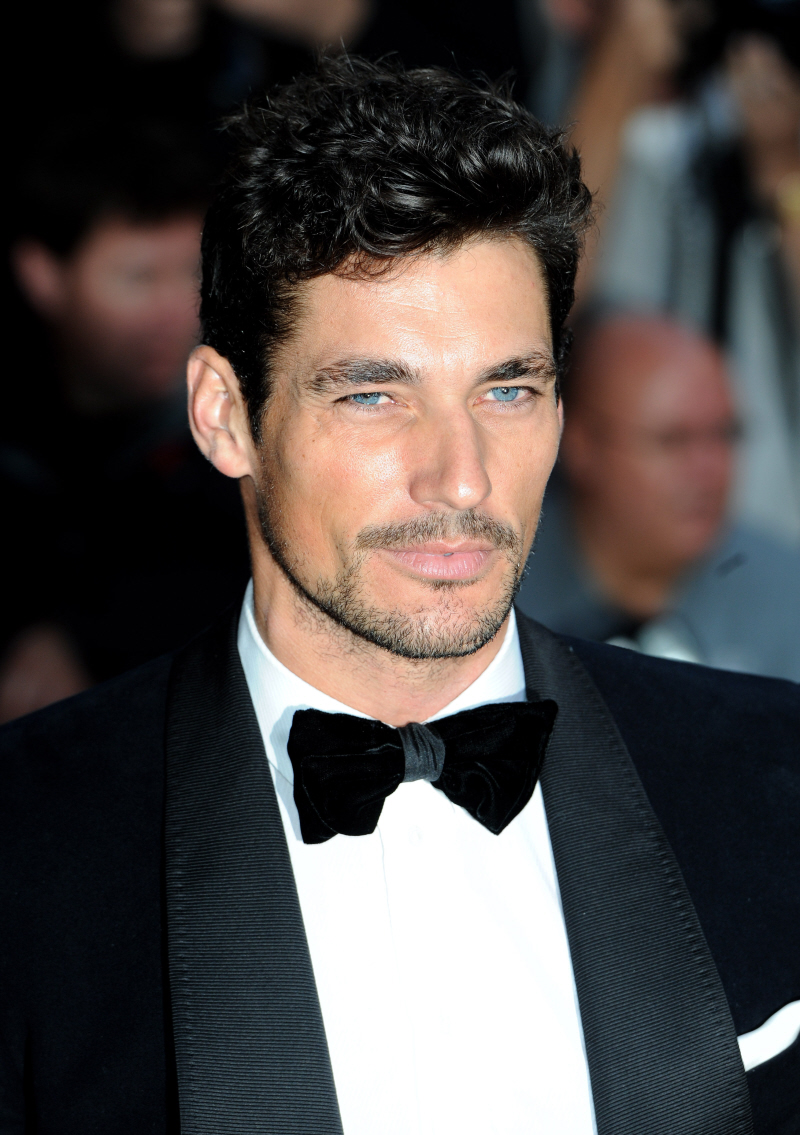 Photos courtesy of WENN.