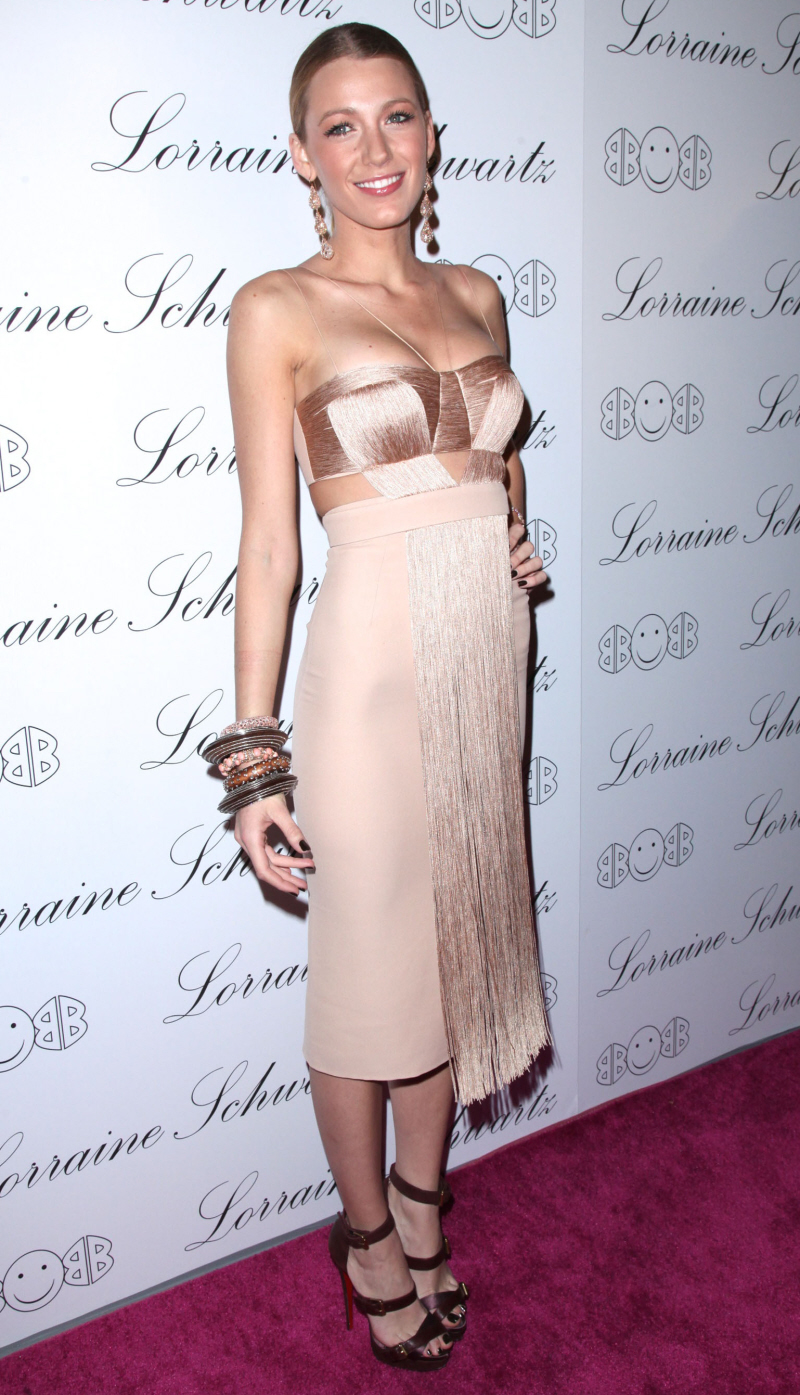 Last night, Blake Lively and Beyonce were co-hostesses of a launch party for Lorraine Schwartz's '2BHAPPY' jewelry collection. Blake wore Versace – one of the most budget-looking Versace dresses I've ever seen, actually. I usually associate Versace with looking on the friendly side of the trashy vs. sexy side, but Blake's overall look is… not good. Sidenote: does anyone else think that the fabric in front looks like vagina drapes? I also kind of think she asked Versace to raise the hem of what was supposed to be a full-length gown. In any case, Blake had her tittays out, so you know she was either depressed and/or looking for someone to tell her that she's WAY prettier than Carey Mulligan.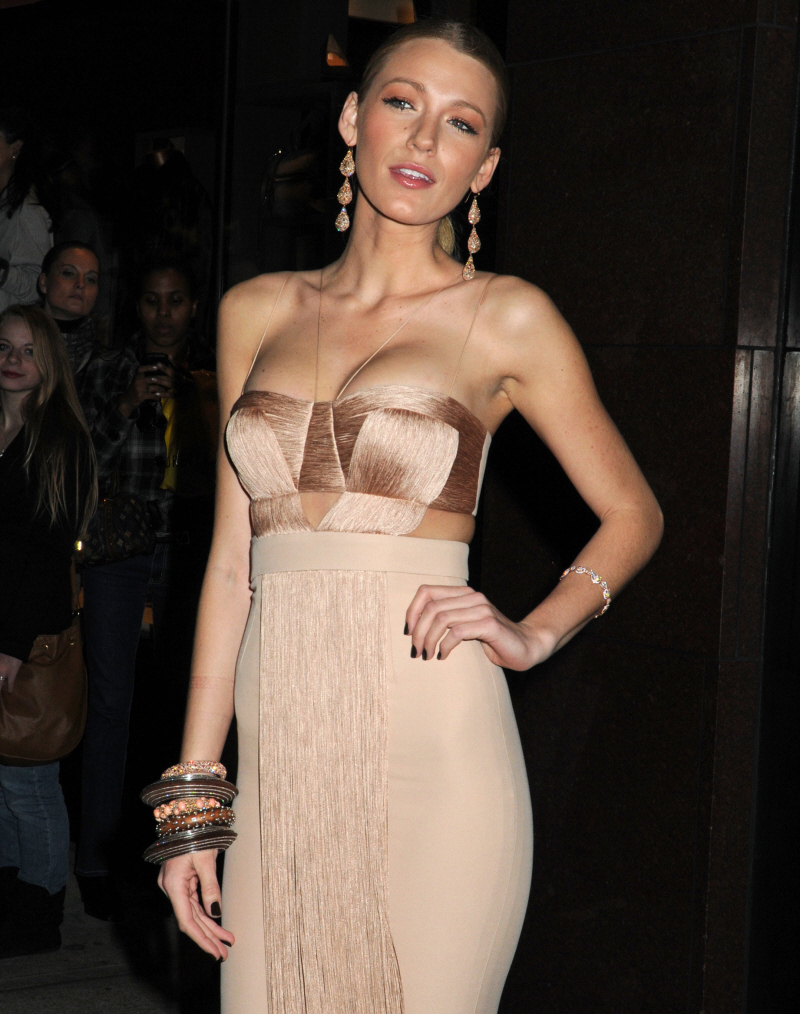 Meanwhile, Bey wore an Antonio Berardi pencil dress from the Fall 2010 collection. I like this better than the brownish dress she wore on Sunday night (that was Naeem Khan), but I still feel like something is off. This is not the best bustline/neckline for a girl who is anything more than an A-cup. I think that's it. Because otherwise, the dress is rather nice. My verdict: Bey is better dressed than Blake.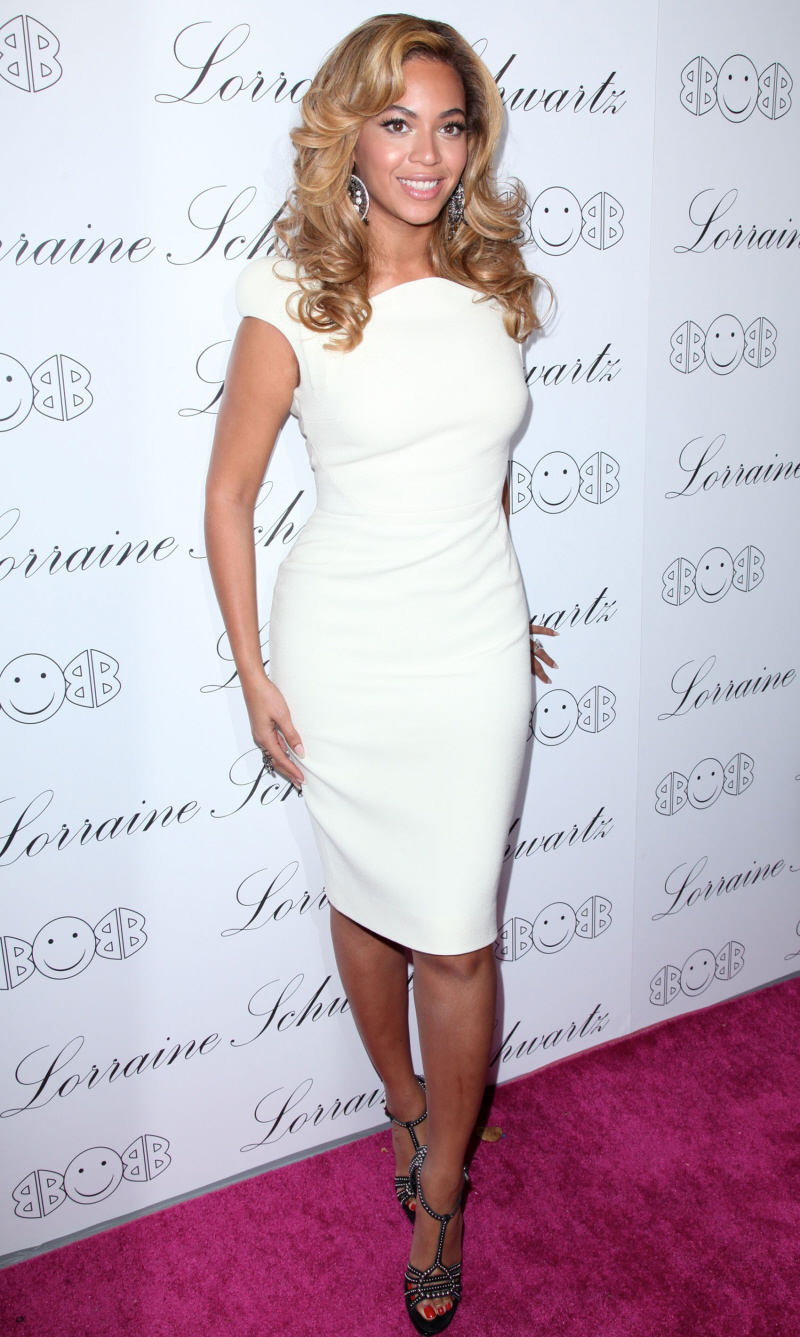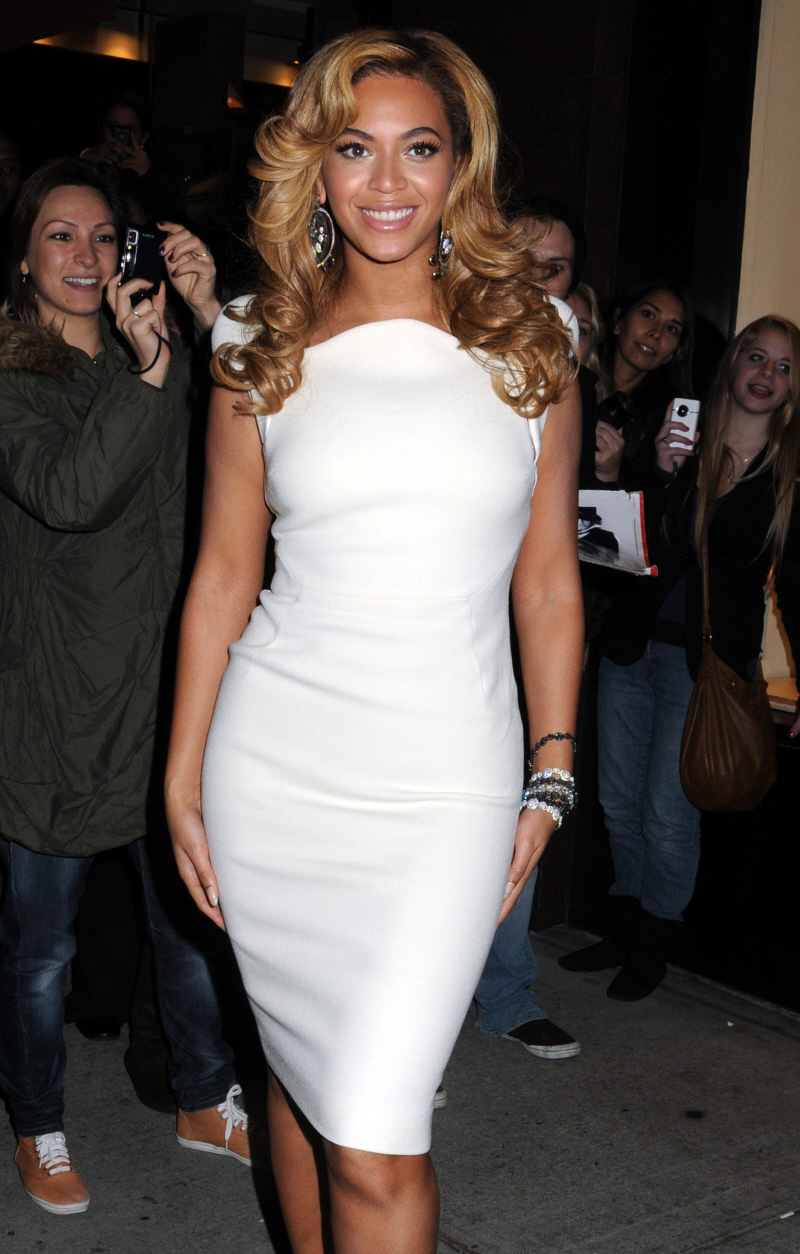 Photos courtesy of WENN.