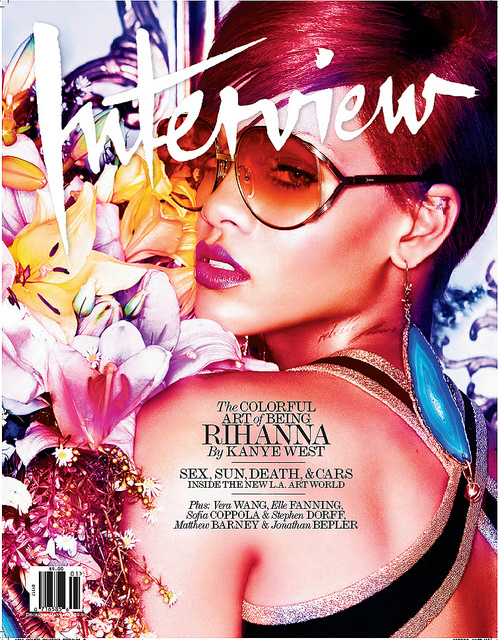 Rihanna is the cover girl for the December/January issue of Interview Magazine. I don't really care for the photoshoot – it seems very Madonna-esque to me. Put a chick in bright clothes, photograph her in an elegant, too-bright hotel room, blah. But I rarely think Rihanna's photo shoots are all that, so whatever. She's not an interesting "model" to me. The interview – done by Kanye West – is a little bit better, though. Here are some of the highlights:
Is Rihanna ready for a mini-me? In the December issue of Interview, the 22-year-old "What's My Name" singer hints that motherhood may soon be on the horizon.

"I don't really plan on the age. It could be a year from now. It could be 10 years from now. Whenever is right," Rihanna tells the mag. "I mean, I have a lot of other stuff to accomplish before I get to kids. Whenever the time is right, I'll just know."

This much is certain: the pop star, who began dating L.A. Dodgers center fielder Matt Kemp in January, wants an all-male household.

"If I had a girl, she'd probably be really rebellious," the singer laughs. "She would be like a bundle of karma."

As for where she would raise her brood, Rihanna says she "would love to bring them up in Barbados," though her job may prevent that from becoming a reality.

"I can't live that far away from everything now, without kids," she explains. "So I certainly couldn't raise kids and [have a career] with the demanding schedule that I have."

The admiration Kanye has for his little sister is clear in the questions he asks. "How does it feel to know you could have any man in the world? Or woman. How does it feel to know that you can turn straight women gay?" Ye asked. "No one woman should have all that power."
[From Neon Limelight & Us Weekly]
"Rebellious" is certainly her word of the year, isn't it? That's why she got that dumb "rebelle fleur" tattoo on her neck – even though French speakers got pissy because it should really be "fleur rebelle" if you want to say Rebel Flower. Also, not to be a hater, but exactly what is Rihanna doing that's so rebellious?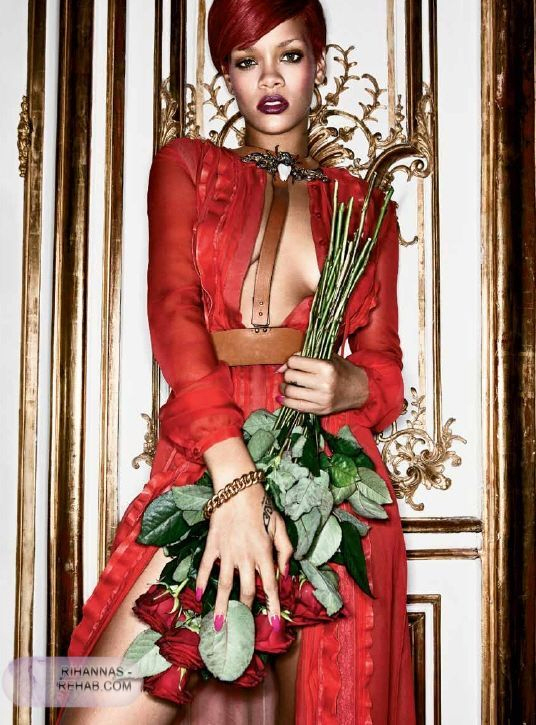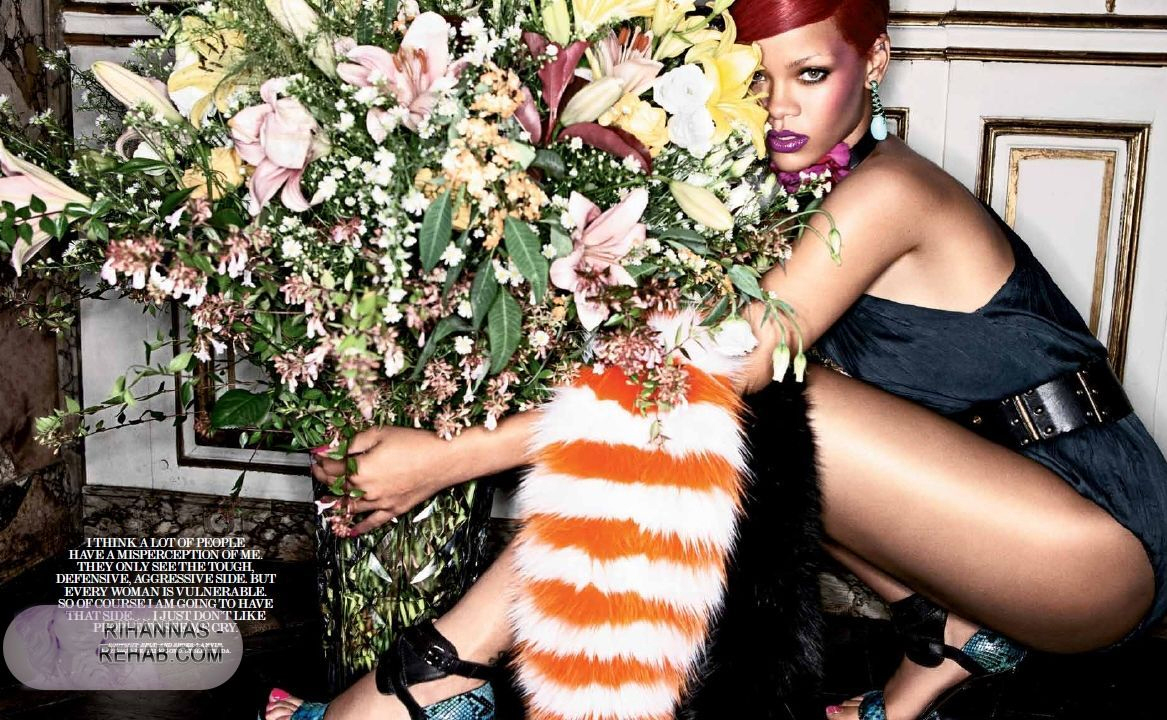 Interview Magazine photos courtesy of The Fashion Spot.