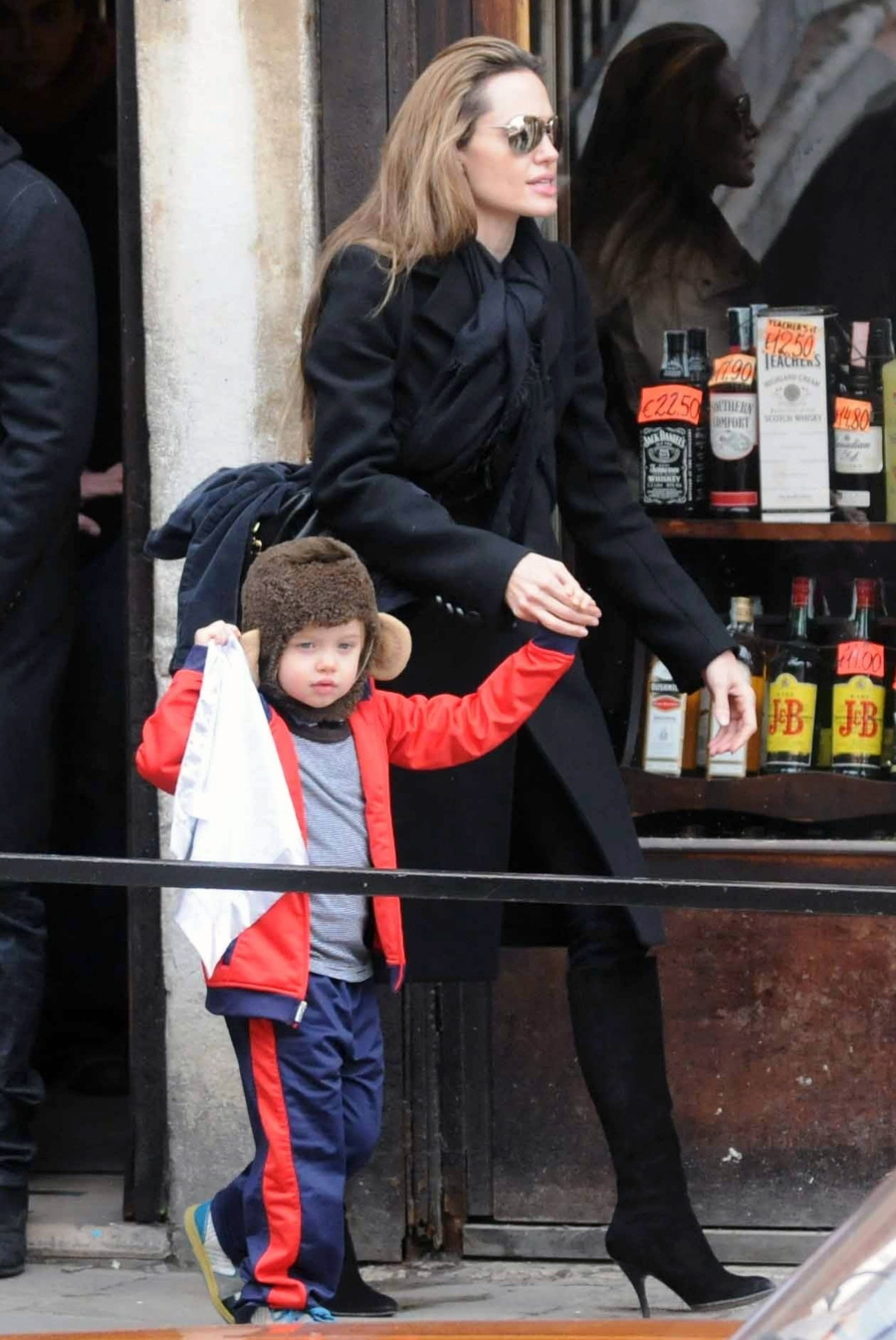 I don't know if PopEater's gossip guy got it right, and Angelina Jolie refuses to allow her family to celebrate Thanksgiving, but the Family Jolie-Pitt did spend the holiday doing somewhat unconventional things. First, Us Weekly reports that the kids spend Thanksgiving on the beach… I don't know where, as in, what country, but Us Weekly claims the kids went with nannies rather than their parents (one photo here). Additionally, People Magazine reports that Angelina and Brad flew in to Paris with the kids either on Friday or Saturday, and spent part of Saturday shopping for the girls. Empress Zahara approves of black suede boots! Shiloh approves of zebra prints and medieval knight costumes. Take notes.
On the first day of Christmas, my sisters gave to me … a large plastic alligator?

Brad Pitt and Angelina Jolie took daughters Zahara and Shiloh holiday shopping in Paris Saturday and it looks like they'll be able to check quite a few things of their gift list, including pants, pajamas, gloves, sweaters, boots, stuffed animals, knights' costumes (complete with tunics, swords and shields) and one large green plastic alligator, according to staff at the Bonpoint boutique on rue de Tournon near the Luxembourg Gardens.

"Angelina was great," an onlooker tells PEOPLE. "She's patient, and a very hands-on mother, making certain everything fits."

Pitt was "very agreeable, absolutely polite and excellent with the girls" as well, a store employee says.

In town to promote film projects – Pitt's Megamind and Jolie's The Tourist – the couple squeezed in more than an hour of shopping with Zahara, 5, and Shiloh, 4, at the celeb-friendly boutique, where Salma Hayek, Jessica Alba and Michelle Obama have visited.

"[Shiloh] wanted pants and picked out a pair of zebra-patterned boots," a clerk says of Saturday's stop.

Zahara, the employee says, chose "black suede boots and a 'Duchess' dress."

The Bonpoint store contains one fun feature which the girls enjoyed: an entire room that holds a child-sized farmhouse with several levels, meandering passages and see-through walls. Both girls played inside, according to a witness, while a laughing Jolie took pictures of her daughters.

Helping Shiloh try on a medieval knight's tunic, Pitt watched while she playfully waved around a wooden sword and shield. After deciding on both the costume and its accessories, Shiloh told the shop assistant that she wanted two complete sets. "'One is for me,' she explained," the clerk tells PEOPLE. "'The other is for my brother, Pax.' "

Pax may get his presents before the holidays – he turns 7 on Nov. 29.

And the large plastic alligator Shiloh selected at the last minute? "That's good for Knox," she told the sales staff.
[From People]
I love the image of Shiloh and the Empress working out their Christmas shopping lists beforehand. Shiloh's list probably consisted of "COSTUMES!!!" Meanwhile, I get the feeling that Zahara's list was probably more practical. The Empress was probably like "Maddox needs a scarf. And an iPad."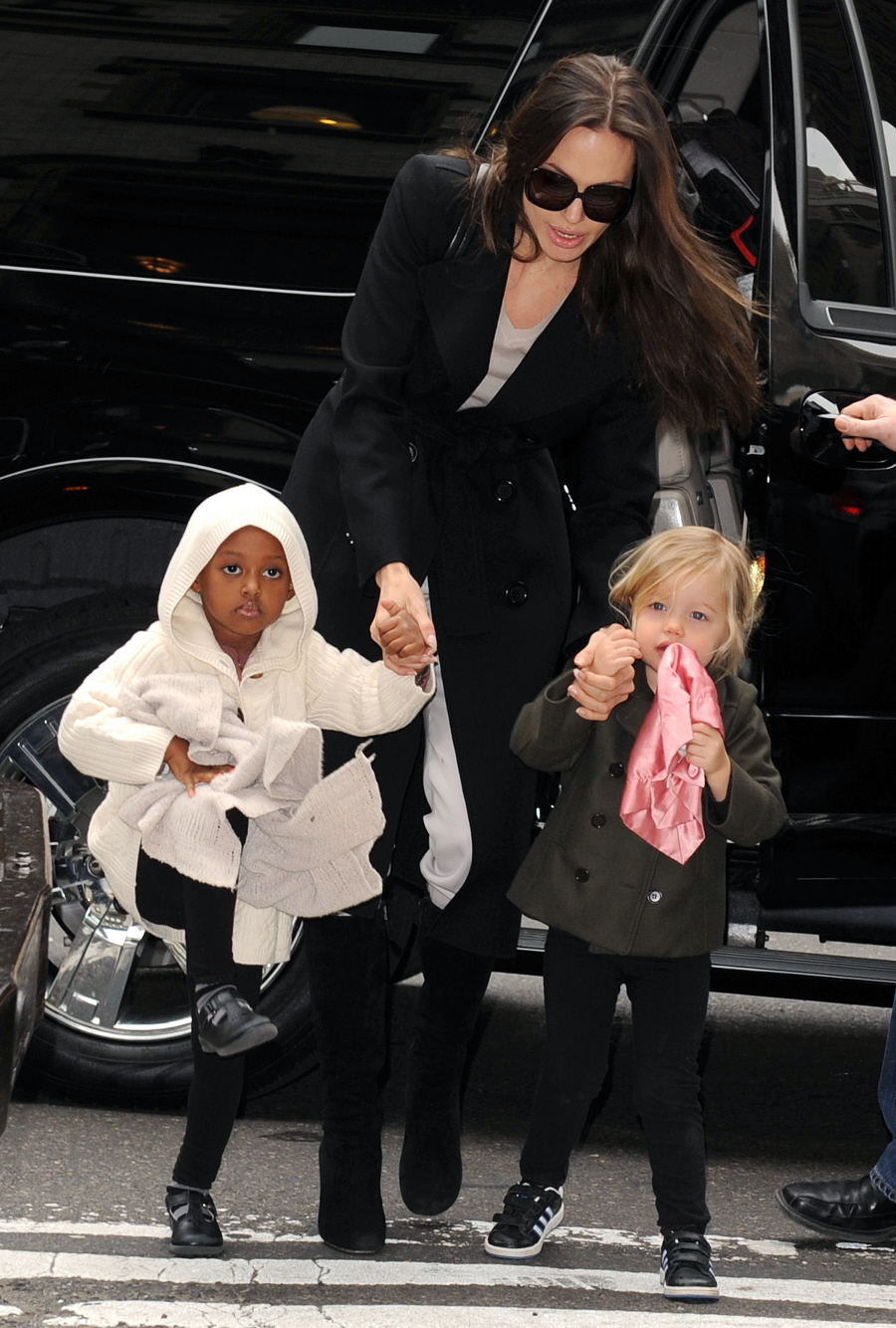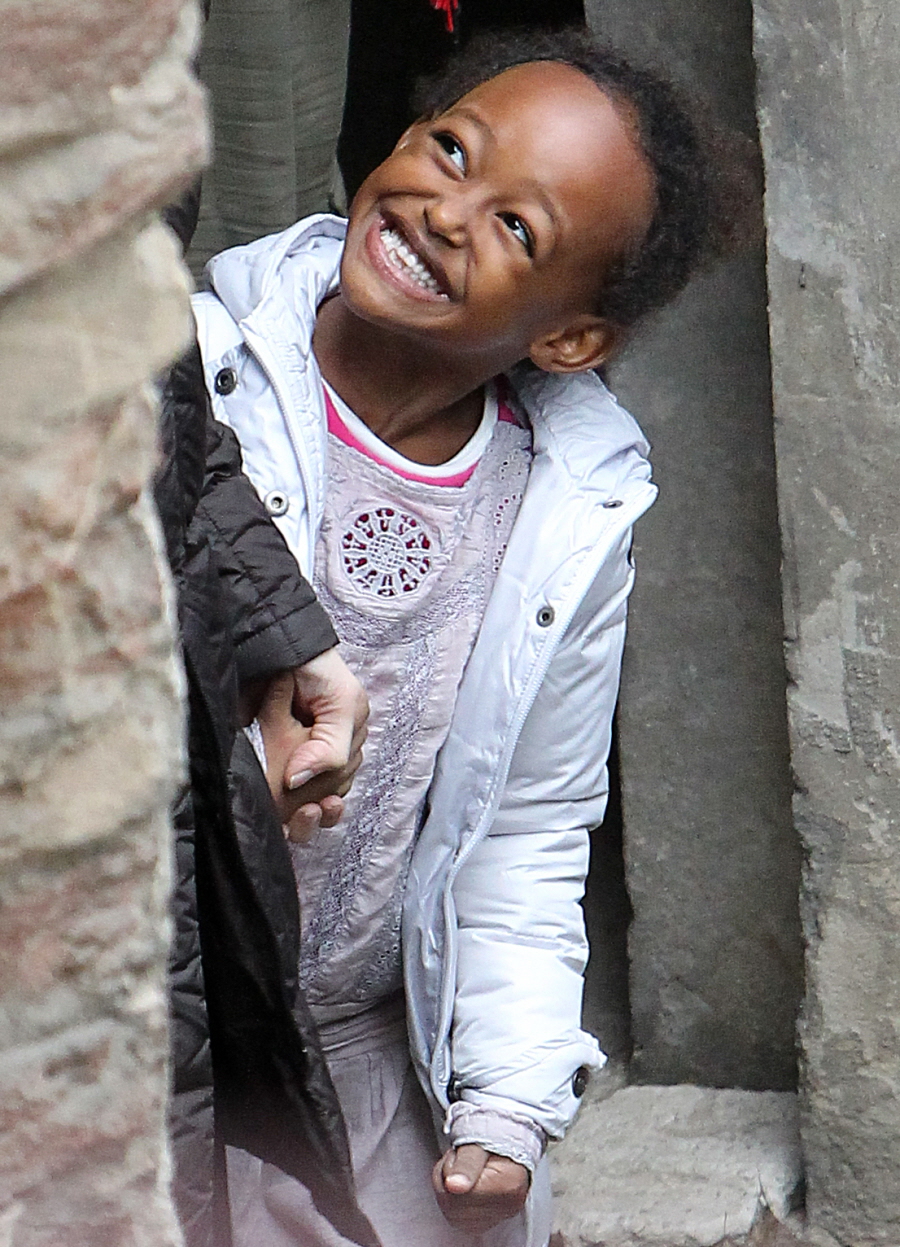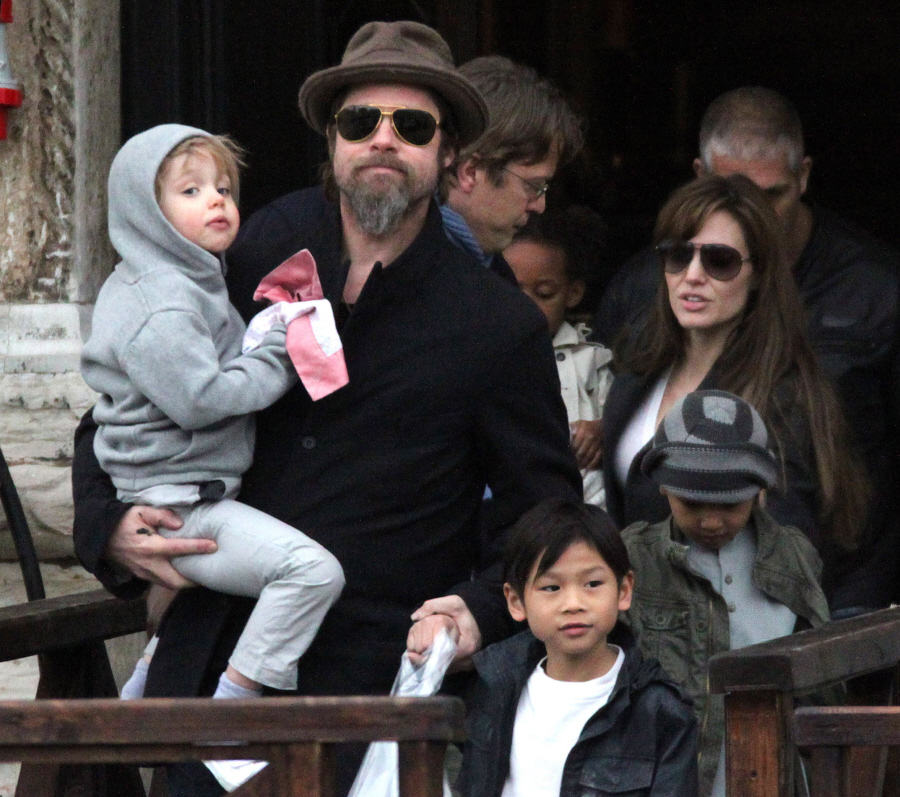 Older photos courtesy of WENN & Fame.