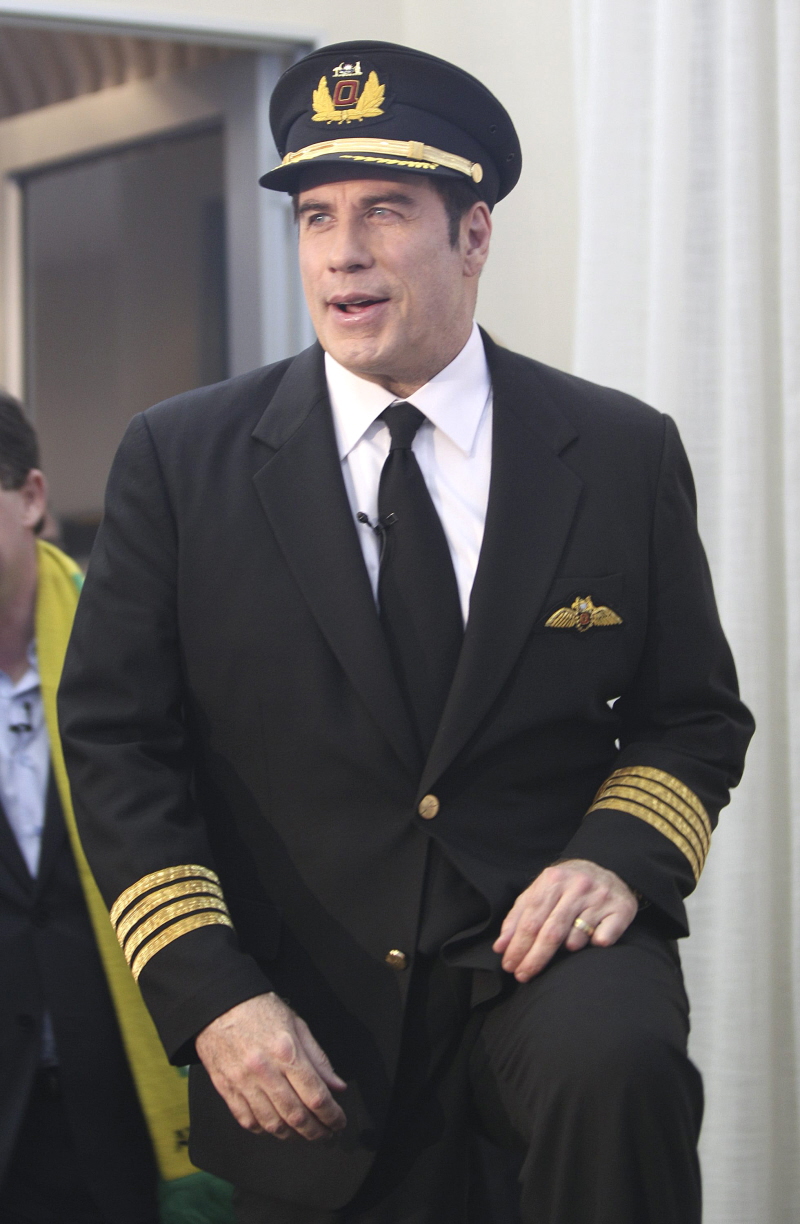 As CB reported last Wednesday, Kelly Preston and John Travolta welcomed their newborn son Benjamin last Tuesday. This is according to the statement Travolta's people released afterwards – other than a brief mention in People's article, there's no real proof that Kelly Preston ever checked into a hospital or "gave birth" to anything other than a pillow. But sure, I'll go along with this, just because why not? Kelly gave birth. Travolta is heterosexual. All is well with the world. This is the PR campaign unfolding – take People Magazine's report:
While no one is happier about the arrival of Benjamin Travolta, born Nov. 23, than parents Kelly Preston and John Travolta (with the possible exception of "ecstatic" big sister Ella Bleu), friends of the famous family are also reveling in the news.

"We are completely overjoyed about the birth of Benjamin," says producer pal Keisha Whitaker, who along with her husband, actor Forest Whitaker, has been close with Preston and Travolta for years. "We love them so much. This feels like full circle."

Benjamin certainly inherited a great sense of timing from his movie star parents. "It's absolutely wonderful that Kelly gave birth to such a big strapping boy," said producer Donald Zuckerman, who worked with Preston on both the upcoming movie Casino Jack, and 2006's Broken Bridges. "His birthday will be [around] Thanksgiving Day, which is wonderful and very fitting after the ordeal that they went through," he added, referring to the loss of the couple's son Jett in 2009.

And how does Preston feel about being a new mom again at 48? "She was very much looking forward to having the baby. She hadn't experienced any sickness," Zuckerman said. "She is a magnificent person – fun, nice, upbeat. She deserves the very best in life."
[From People]
Who talks like this? "It's absolutely wonderful that Kelly gave birth to such a big strapping boy." It's like issuing a statement saying "She GAVE BIRTH. Okay? The baby came out of her lady bits. I know it, for sure. And he's HUGE."
Anyway, John and Kelly both updated their websites with a "heartfelt thank-you" to their fans:
Baby Benjamin is "healthy and doing beautifully" according to new parents John Travolta and Kelly Preston who have posted a heartfelt thank-you note to the official websites.

Kelly, 48, gave birth to the baby boy in an undisclosed Florida hospital on Tuesday and he is said to have weighed in at just over 8 pound, as RadarOnline.com reported.

"We are overjoyed to announce the arrival of our son, Ella's baby brother, Benjamin Travolta," they wrote on their individual websites in a message on Friday. "Born November 23, 2010 in Florida, Benjamin is healthy and doing beautifully."

"Thank you for the wonderful congratulations messages and wishes – we are beyond ecstatic and happy about the newest addition to our family. Love, John, Kelly and Ella."

The couple's eldest child, son Jett, died last year at age 16, when he suffered a seizure while holidaying with the family in the Bahamas.
[From Radar]
Yeah, we'll see. Maybe Kelly will "pull a Kidman" and wear white jeans on her "newly slim" post-partum body a few weeks after "giving birth." Otherwise… yeah… congratulations to the happy family. Good luck, Ben.
Header: courtesy of Fame.