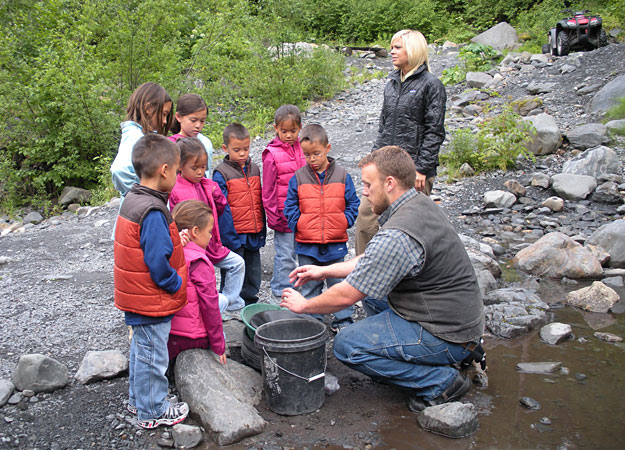 Radar Online has a story that's probably meant to drum up sympathy for the much maligned mom of eight, but only provides more fodder to make fun of her. According to Radar, which has run many pro-Kate stories in the past, she's lonely, depressed and having trouble hanging in there now that the reality of her privileged life as a single mom has set in. All this "poor Kate" crap is somehow supposed to counter all the photos that show her out alone, getting manipedis and spray tans while her kids are cared for by nannies and tutors. Kate's only friend is supposedly her bodyguard and of course there's nothing going on there since the dude is married with a wife a kids. Listen to this story, it's straight from Kate: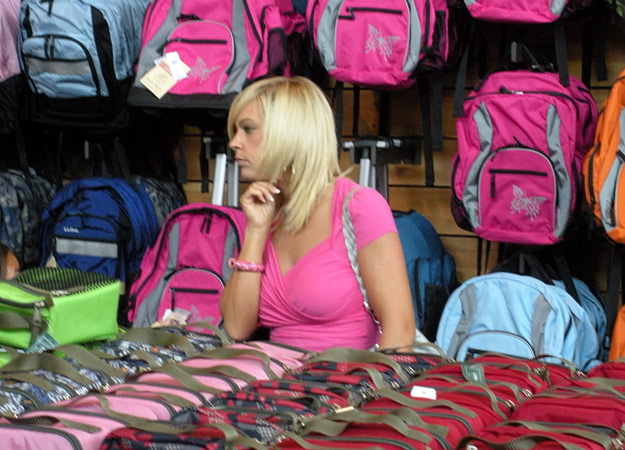 Despite having her own reality TV show and eight beautiful kids, America's most famous mom, Kate Gosselin, has been left 'sad and lonely' with no real friends that she can confide in.

That's the heartbreaking conclusion of someone close to the celebrity mother who spoke out to RadarOnline.com in an exclusive interview.

"The truth is Kate is really sad and lonely with few true friends," the associate said.

When she's not looking after her kids or filming Kate Plus 8, the perfectionist mom-of-eight is regularly photographed going to the nail spa, popping into the tanning salon or even traveling to New York, where she is known to get her hair done.

What's more, she has a dedicated routine routine of going on grueling jogs to relieve stress and keep herself in tip-top condition.

"Even her kids have noticed that their mom is sometimes too tired to play with them when the cameras are not rolling," the source said.

"Her bodyguard Steve Neild is the closest person to her, but he's married with two kids of his own.

"Steve lives in the basement of her home and he accompanies Kate everywhere, but they strongly deny that there is anything going on between them despite the fact that they have taken trips to Alaska and to Mexico together."

The insider told RadarOnline.com the salt-and-pepper haired Neild is Kate's only confidante.

Said the source: "Apart from Steve she does not have many true friends to confide in or just go out and have fun with while she does not have the best relationship with her family either."

Even locals in the neighborhood have become judgmental, the source added.

"They don't think greatly of her and she is not popular at the local stores, post office or car wash, because she cannot win people over and comes across as cold and aloof," the acquaintance said.

"Kate just finds it hard to be friendly towards people and is very domineering – at the moment she is pre-occupied with looking her best and keeping-up appearances."

But it's not all her own doing.

As the source said, "Kate's life revolves around her kids and the reality show… when have you ever seen Kate photographed having fun on a girls' night out?

"The paparazzi are camped outside her home a lot of the time and often she will just not go out which is sad for her kids too.

"Kate has money coming in but nobody to share it with – having her own reality show has come with a price for her but ultimately that was her own choice."

After her bitter divorce from her reality husband Jon, the former nurse forged ahead with her own reality show even battling in the courts with him over her rights to do Kate Plus 8 on the TLC network.
[From Radar]
Aw, Kate has no friends because she has a reality show and she doesn't have the energy to interact with her kids because she exercises. It's everyone else's fault that she's a meanie because they misjudge her, and that just makes her upset and unable to extend basic human kindness to others. See – we're bringing Kate Gosselin down! We have to worship her for the sad, lonely stay-at-home mother she is, a person who would be gossiping with her girlfriends, dedicated to her children and friendly to shopkeepers if only she weren't rich, famous and preoccupied with her appearance.