Reese Witherspoon is the cover girl for the January issue of Glamour Magazine. The photos shoot is meh (go to Glamour's slideshow here), but the interview is surprisingly un-Reese. She's talking about sex, y'all. Can you believe that? Hearing Reese even reference any sex act is like hearing a nun fart. Reese tells the magazine that she feels "more confident" in her sexuality now that she's in her mid-thirties. My guess is that it has less to do with age and more to do with dating a heterosexual man who knows how to give a woman an orgasm. Applause for Jim Toth. Well done, dude.
Reese on her sexuality: "I think as a woman, you get older, you feel more confident in your sexuality. You're not as intimidated by it, not as embarrassed by it. Sexuality and femininity is an accumulation of age and wisdom and comfort in your own skin. I feel better – so much better now than I ever did in my twenties… I am calmer; I know who I am. And as a result, I feel much sexier."

Advice to young women/young actresses: "There's always going to be somebody younger or sexier. That's why I like to say, and it's become my famous line, 'Funny doesn't sag.'"

On rom-coms: "I watch them all the time. I love all my fellow female romantic comedy queens, like Jennifer Aniston, Jennifer Garner and Katie Heigl. I also think that the questions romantic comedies ask about men and women are universal."

On having more kids: "I would love to have more kids. Kids are the best part of my day. I don't wake up to make movies. I wake up to hang out with my family."

On being grateful: "I'm really, really lucky. I've got a lot of love in my life. I've got great friends. I have two great kids whom I make pancakes for every Sunday. I'm very blessed."

On her pregnancies: "Both of my pregnancies were easy. I didn't know anything; I just went into it. I never held a baby until I held my own baby."

On her boyfriend Jim Toth: "…what I'm finding out is that it's very comfortable to be with somebody who understands my career, but doesn't do what I do. [Jim Toth]'s a great guy. He's wonderful."
[From Us Weekly and Celebrity Baby Scoop]
I like this Reese – but I've always been a fan of hers. I like how Southern and anal retentive she is, because I identify with exactly those qualities. I know she's supposed to be a bitch in real life, but she seems like she maintains a good façade of hospitality and professionalism in her public life, so I don't really care how she is in private – it's none of my business. I also think she's probably going to end up marrying Jim Toth – as well she should, he seems like a nice, quiet guy who is happy to let her have the spotlight.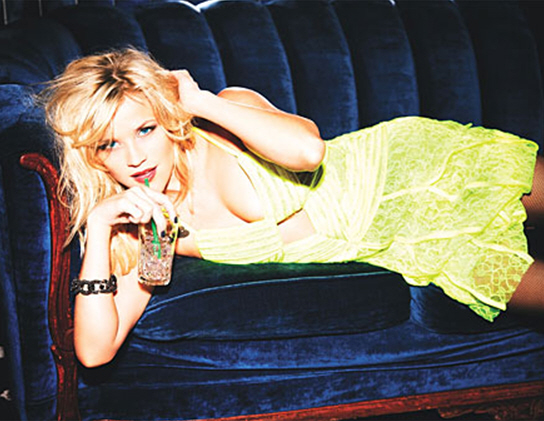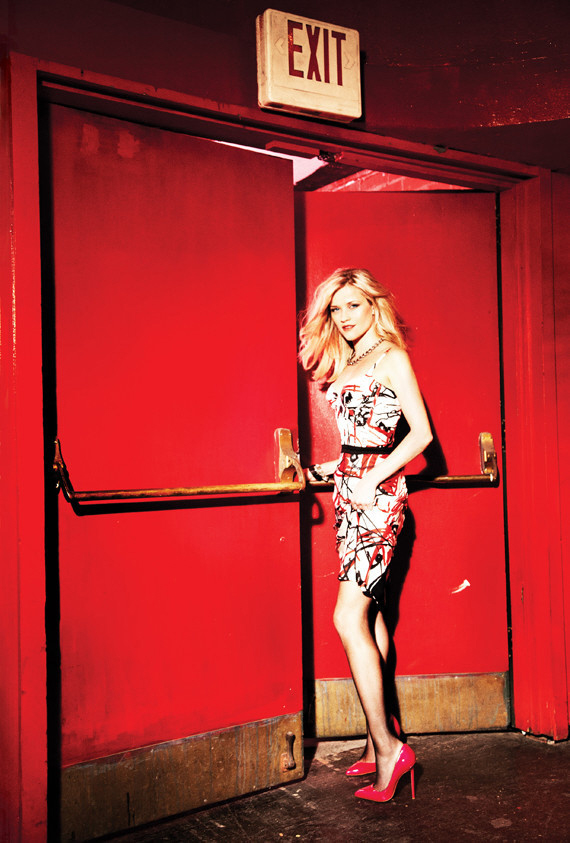 Glamour cover courtesy of Celebrity Baby Scoop. Additional pic courtesy of Glamour online.