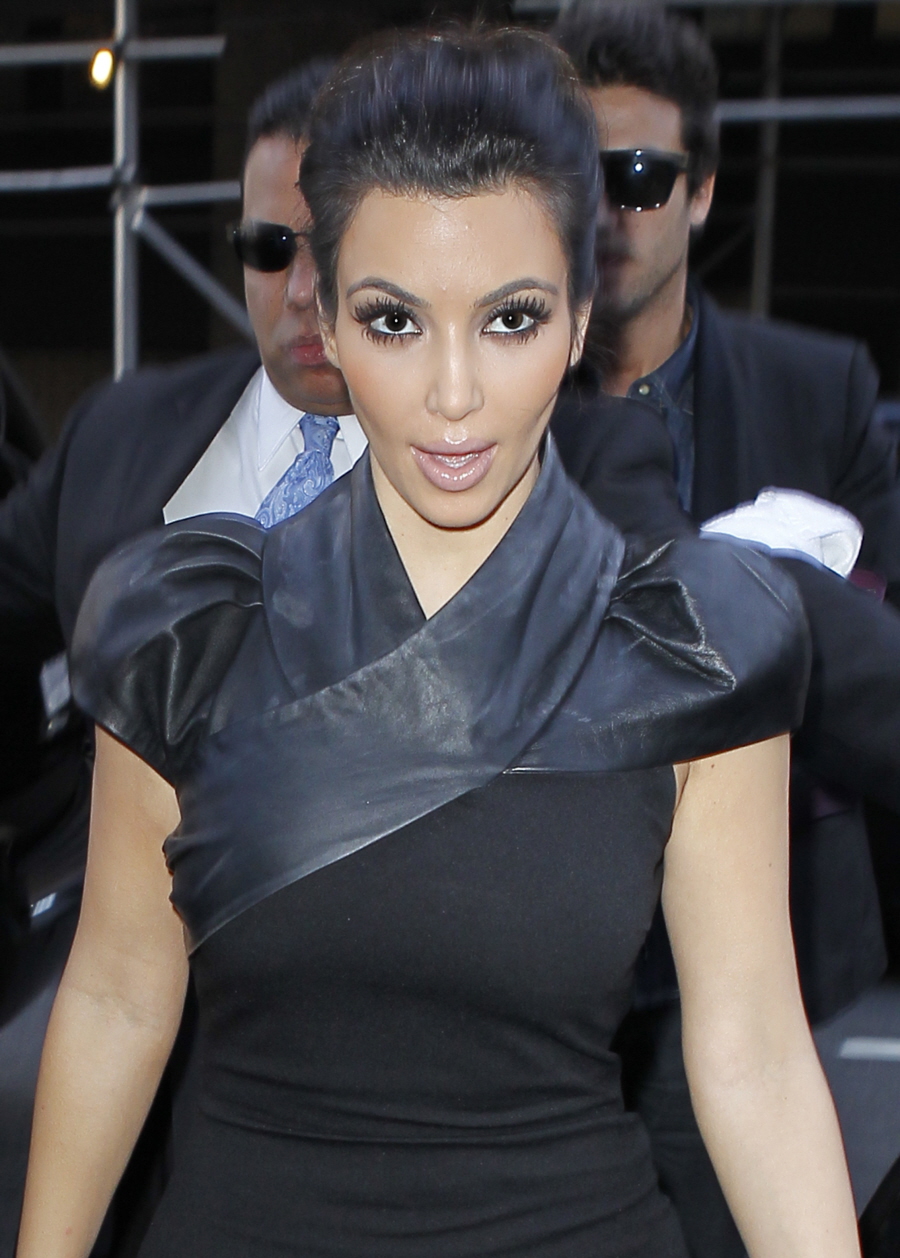 The Kardashian Mastercard has been cancelled. You can no longer have the pleasure of charging five dollars worth of soda and candy on your Kardashian Kard. Ordinarily, I wouldn't really give a crap, but the statement that the Kardashians issued to Gossip Cop is worth its weight in gold. It's the funniest thing I've read all morning:
The Kardashian Kard is kaput.

Kim, Khloe and Kourtney's much-hyped prepaid debit card has been dumped over allegations that it contains several hidden fees that may be illegal.

This afternoon, legal counsel for the Kardashians' corporation, Dash Dolls, LLC, sent a "notice of termination" to the companies behind the Kard, ending the endorsement deal after the fees controversy surfaced.

Connecticut's attorney general, Richard Blumenthal, announced last Friday — the so-called "Black Friday" after Thanksgiving that sees enormous shopping activity — that his office was investigating whether the Kardashian Kard violated consumer protection laws with "predatory" monthly and service fees.

The notice of termination letter says that the Kardashians "have worked extremely long and hard to create a positive public persona," and are recognized as "honest, ethical, and fun-loving individuals who are kind and caring to others."

Because the card "might violate" certain laws, rules and regulations, notes the letter, Dash Dolls "terminates the agreement in its entirety, effective immediately."

Gossip Cop called William "Claude" Butler from the Revenue Resource Group, the firm behind the Kardashian Kard, but has not received a response.
[From Gossip Cop]
Yes, whenever I think of "Kardashian" the first words that pop into my head are "ethical" and "positive public persona". I definitely don't think "famewhore" or "Kat-Face" or "famous for a sex tape". Granted, the Kardashians on the whole are relatively harmless (in my mind), and I don't begrudge them their "takesies-backsies" on the whole credit card thing. But here's a funny story – I bet they kept the thousands of dollars they got as an appearance fee to launch the credit card. Ah, ethics.
Header photo courtesy of Fame.