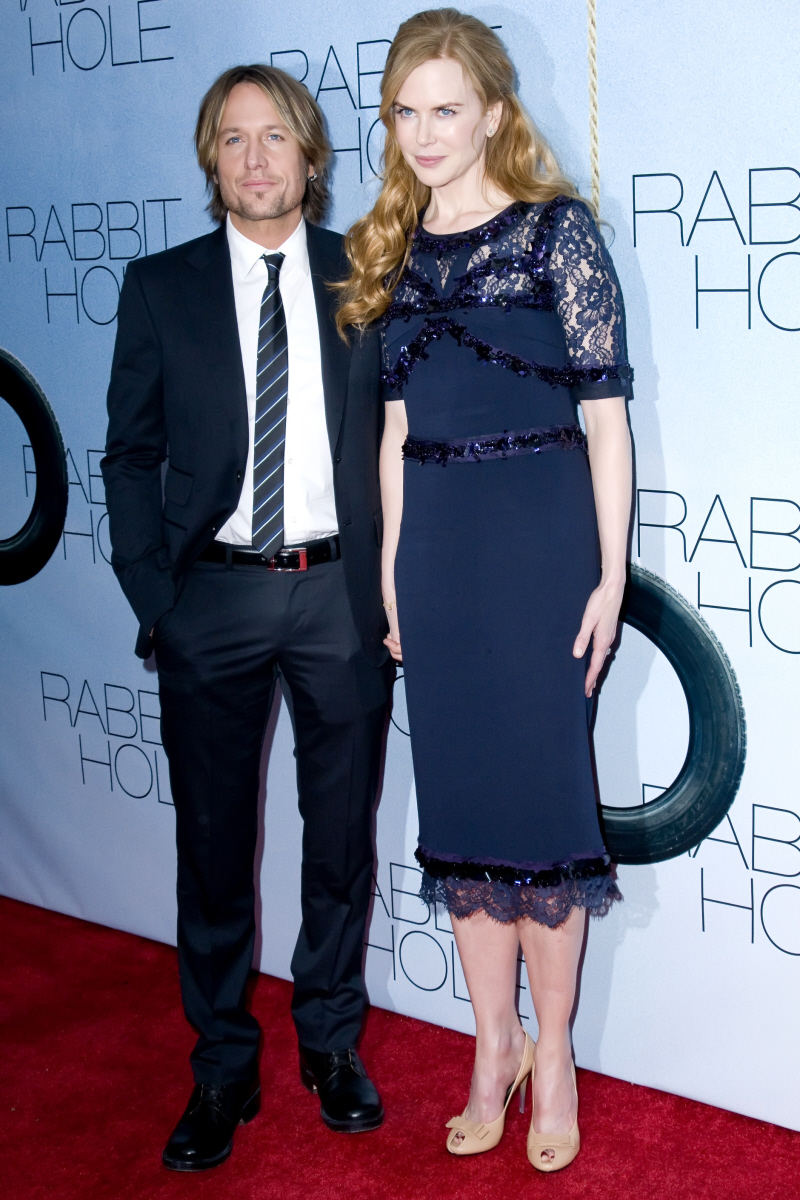 These are new photos from last night's premiere of Rabbit Hole in NYC. Nicole Kidman trotted out her BotoxFace and her husband, in that order. Nicole is wearing a navy Clements Ribeiro Spring 2011 dress that I don't care for that much – it's very fussy and old-lady, in my opinion. I wish Nicole would go back to her old style, when she used to wear avant-garde designers and lots of black. But Nicole recently talked about how as she's gotten older, her interest in fashion and being a groundbreaking style icon has decreased: "Because I have a child now, I dress much simpler these days. When I was in my 20s the thing I loved was fashion. I loved to get really dressed up. I think I'm less interested in fashion now and more interested in simple chic. I still think it's important to have some sense of 'not letting yourself go' though. You've got to make an effort, even after you have a child and even after you're married." Yeah… Nicole, you already HAD TWO CHILDREN before, when you used to care about fashion. Remember Bella? Remember Connor? Also, does anyone think "making an effort" is Nicole-speak for "getting so many lip injections, my lips look like they're about to fall off my face"?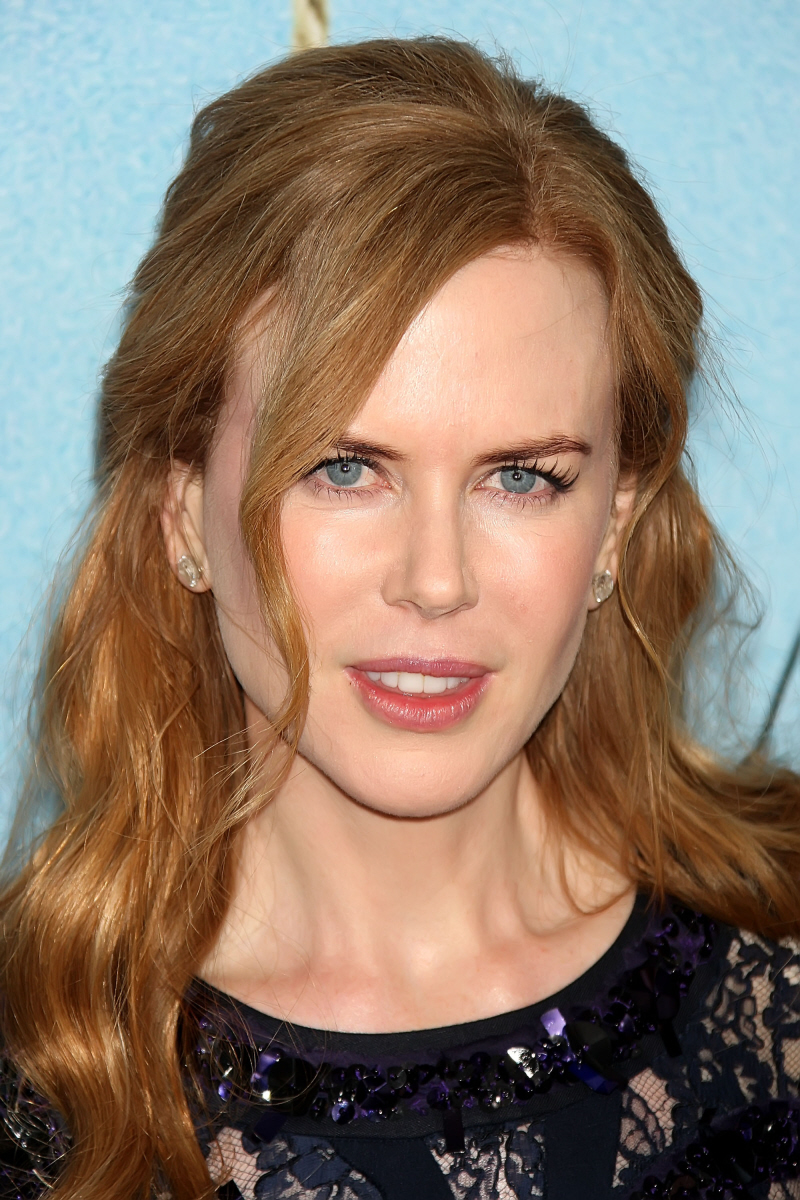 Also, for those of you who were claiming yesterday that Nicole's slight weight gain was a pregnancy, her rep denied it, telling Gossip Cop that Nicole was "absolutely, positively NOT pregnant". See? I told you. She's just put on about five pounds in her abdomen, and it's fine. She just needs to go up one dress size, and no one will notice.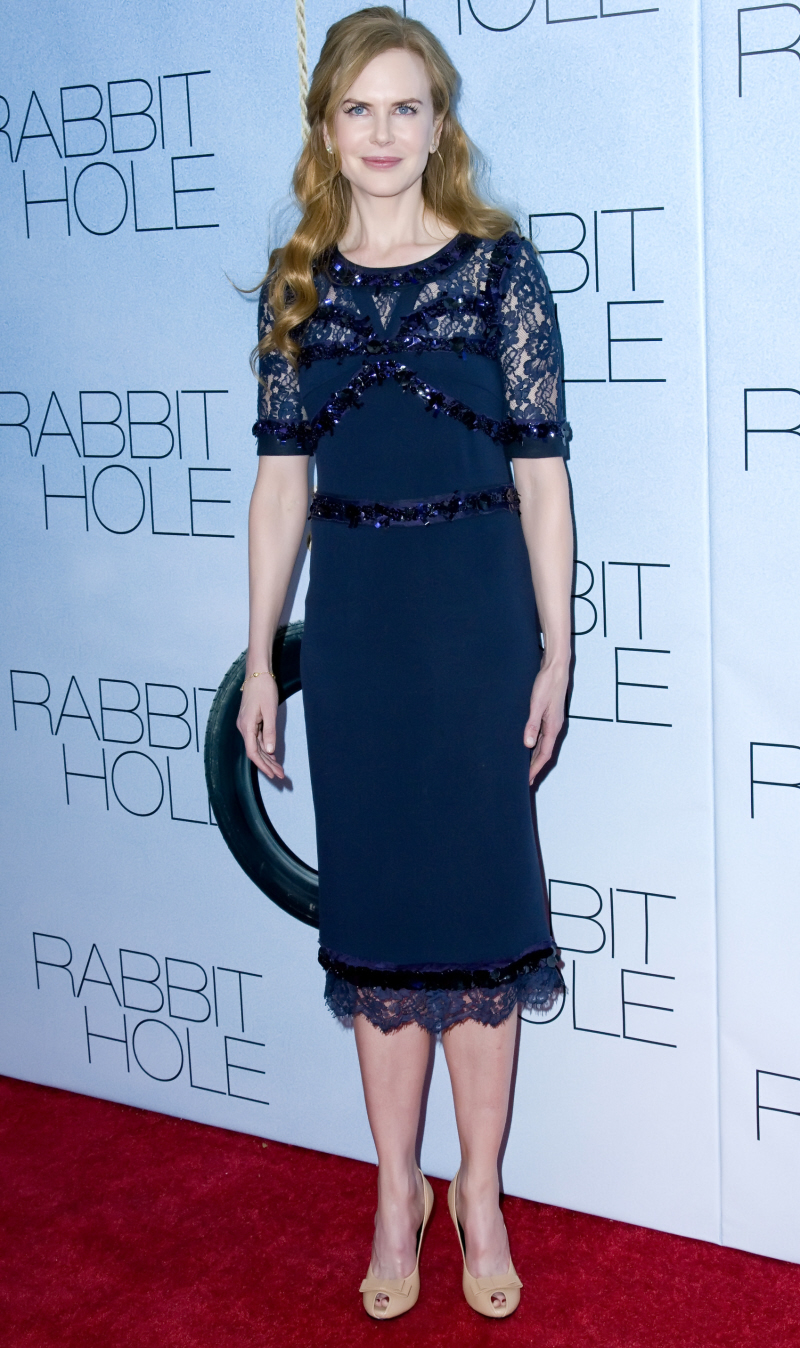 Nic's Rabbit Hole costar Sandra Oh was on the red carpet too. The dress is bad enough, but the dress with the tights and shoes… God, it's just hideous. Fashion fail, Sandra.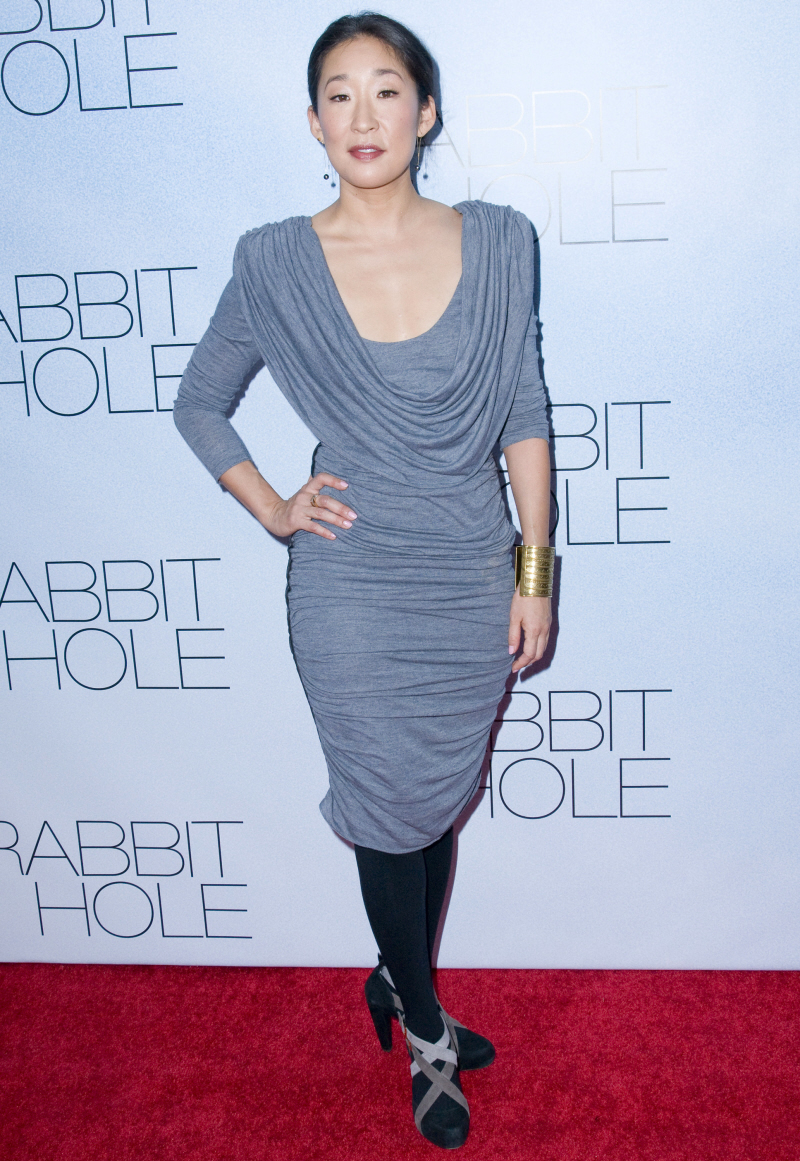 And a little Aaron Eckhart, looking dapper and handsome: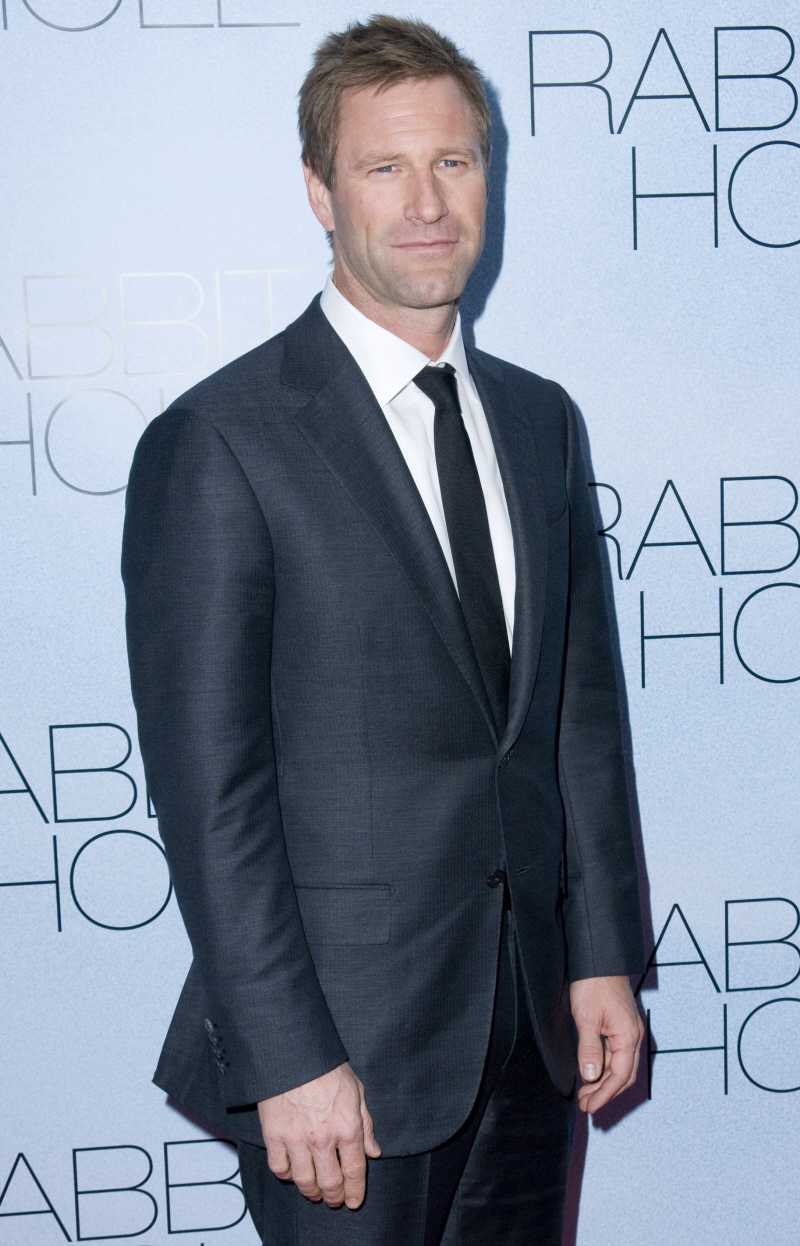 Guess who else was at the premiere? THE HAMM. And The Hamm looks rough as hell too. I have no idea why Jon Hamm and his girlfriend Jennifer Westfeldt were there, other then they wanted to see the movie – neither one of them is in it, I mean. And it wasn't really the best appearance for either, although Nicole Kidman's BotoxFace probably wants to stand next to Jennifer, just to look better by comparison. As for The Hamm… he just looks tired and cold and like he doesn't know what to do with his hair. That being said, I still want to lick him.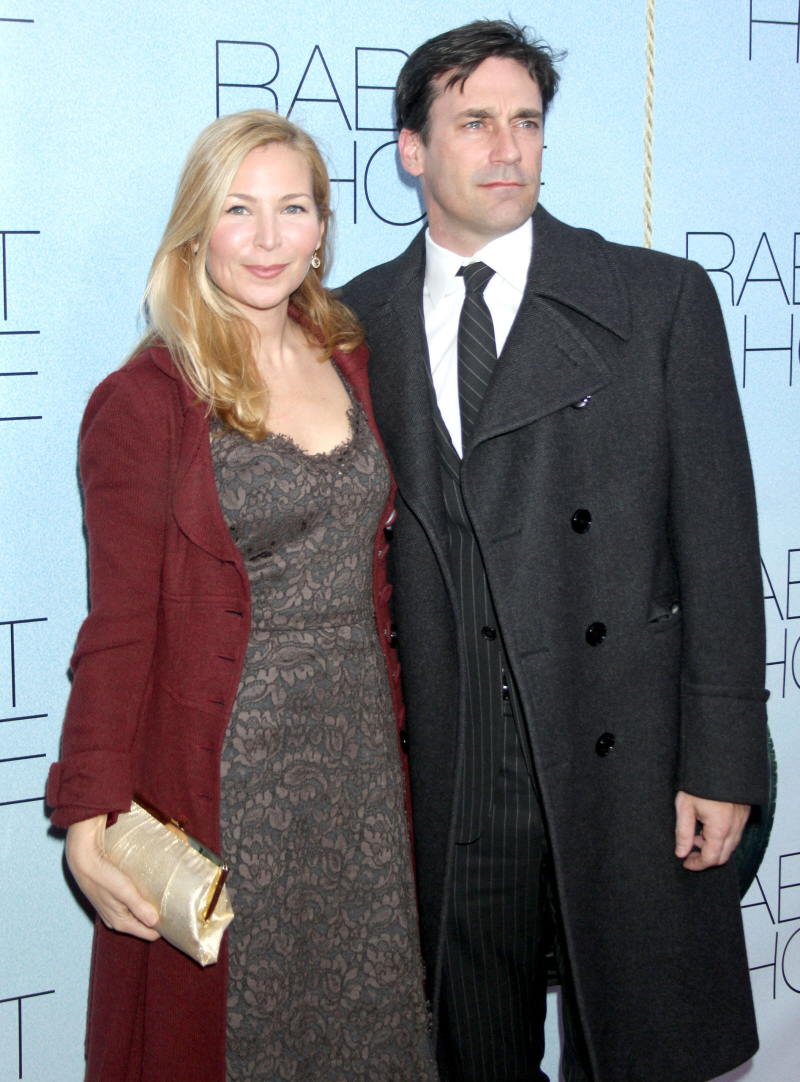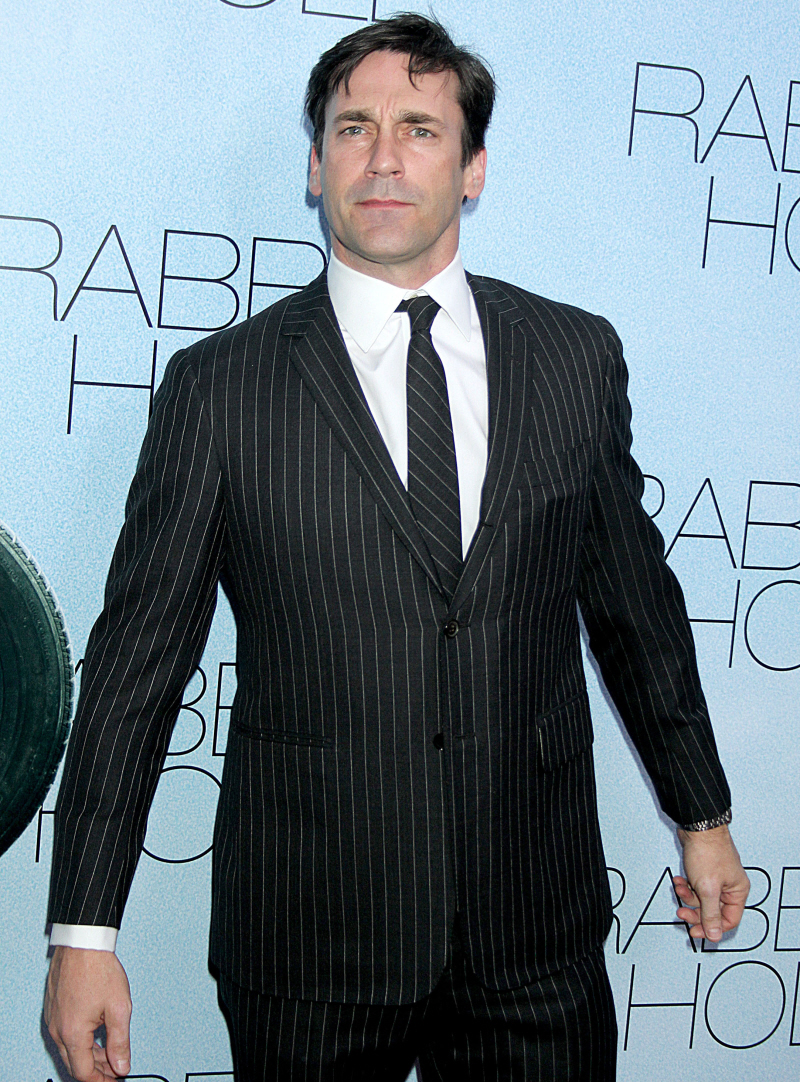 The Hamm says: "Is that your vagina? Can I buy her a drink?"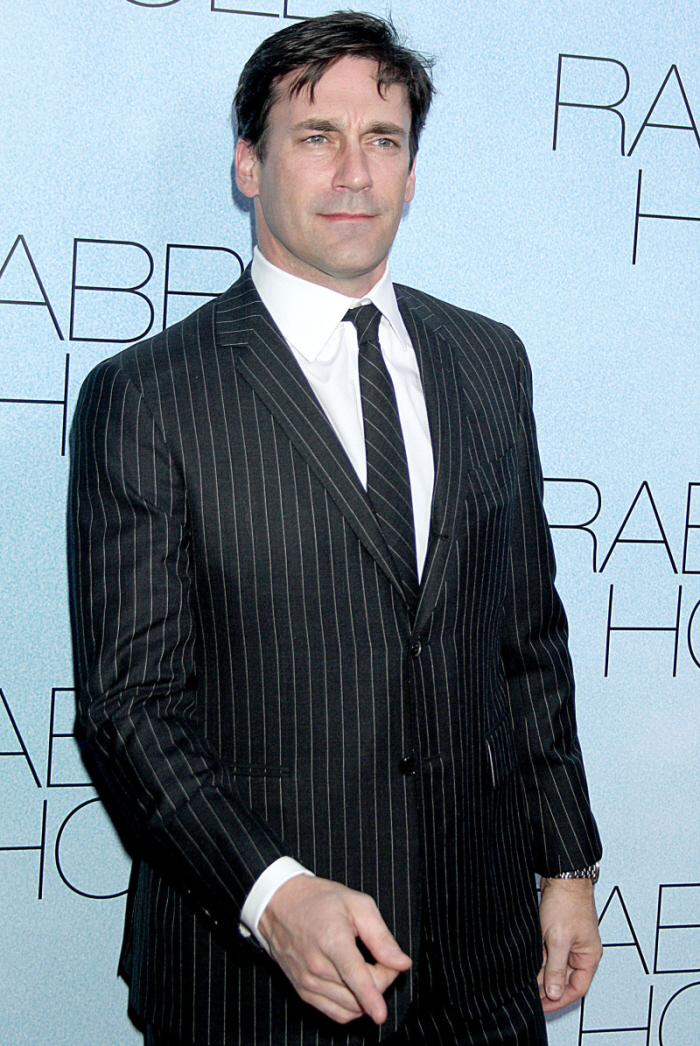 Photos courtesy of WENN.