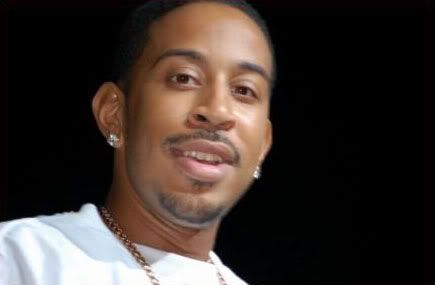 Ludacris recently got rid of his trademark braids to prepare for the release of his new, more mature album. He says that people don't really know who he is as a person and that his music now reflects his more serious concerns:
"This album that's coming out is so different than all the record material that I've recorded over the past four albums that I needed to complement the new sound with a new look," Bridges said by phone from Los Angeles.
Bridges says the album, "Release Therapy," is a clear departure that tackles more serious issues like the government and its response to Hurricane Katrina, being a father to his daughter, Karma, and his relationship with God.
"It's a lot of things that I'm speaking on that I've never talked about," he says. "I felt like people knew who Ludacris was, but people never knew who Chris Bridges was."
Ludacris has been known for his comedic style, and this is a departure for him. He is also making a name for himself as an actor with roles in "Crash" and "Hustle and Flow."
Now Ludacris is showing how mature and kind he really is. Hewent to the prom with a young fan who is wheelchair-bound: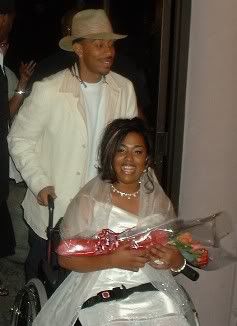 Big-hearted LUDACRIS thrilled a wheelchair-bound fan when he offered to take her to the prom. The teenager wrote to the rapper begging him to be her date for her school prom, and the CRASH star stunned her by accepting. He says, "She wrote in a letter saying she was my biggest fan and that she wanted to go the prom. I looked on my schedule and I found out that I was free on that day." Ludacris made only one condition – that his night out at the prom wasn't turned into a publicity stunt, just a chance for him to spend a little quality time with a fan.
These quotes make it seem like it's coming up, but prom season was a few months ago, so I did a little research and found out that this happened in 2004. The news must be resurfacing now because of a recent interview. Whatever the reason, that was quite kind of Ludacris and it doesn't seem like he did it for the recognition. It turns out Ludacris has a whole charitable foundation (site has automatic music) that's dedicated to helping young people achieve their dreams.
I have an auto-immune disorder like MS and have to use a wheelchair when I'm having a bad relapse. It's a very humbling experience and people do stare at you as if you don't exist and can't see them. Others look away right away as if it's too painful for them to have to think about a young person who's disabled. (The best way to deal with someone in a wheelchair is just to look if you're curious, but not stare. If you catch someone's eye, smile at them. Don't pity someone just because they have a disability.)
I'm really lucky because most of the time I can get around fine and even exercise, and I've only been sick for a few years. I would never suggest that needing a wheelchair for periods of time is the same as needing one permanently, but If I had this when I was in high school, I totally would have tried to get Matt Damon to take me to the prom. Is that dishonest?
Here is Ludacris with his new look at KUBE 93's Summer Jam on 7/29, courtesy of Cake and Ice Cream.