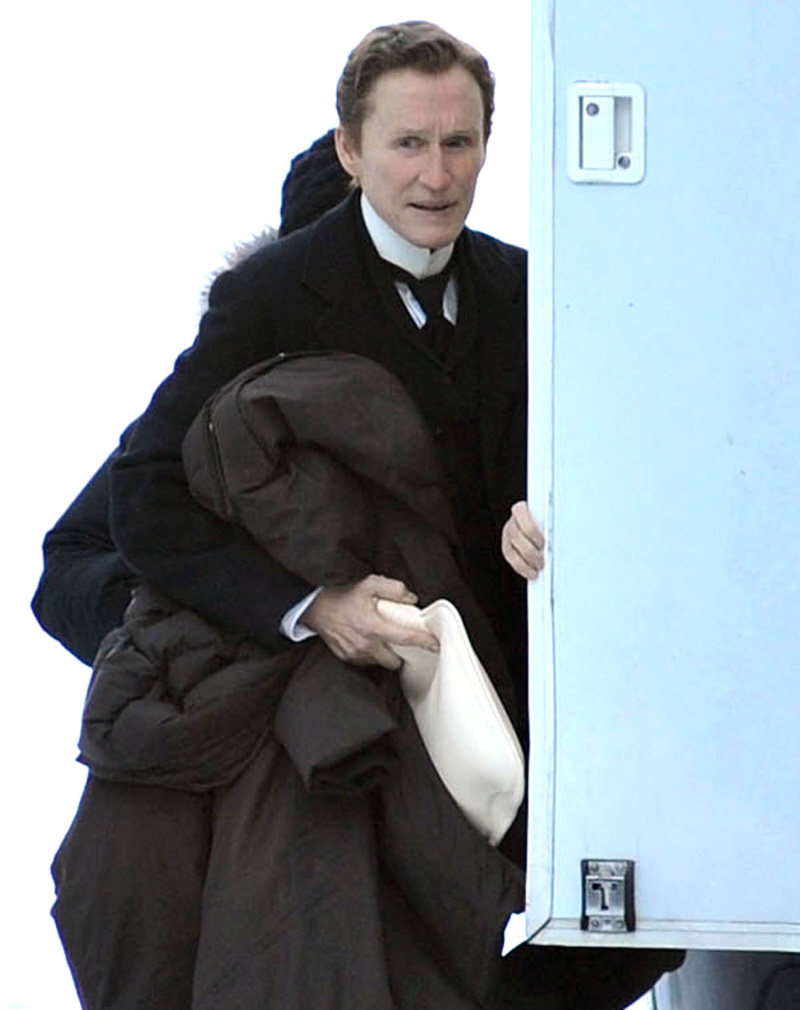 Maybe I'm alone here, but I absolutely adore Glenn Close, and I'm STILL bummed that Damages was cancelled. I think Glenn is one of the most talented actresses working today, and I love that she's not afraid of playing multifaceted bitches and villains – I mean, yes, Meryl Streep is a goddess and one of the best actresses around, but Glenn Close brings out the campy drag queen love for her balls-out villainesses. Speaking of drag queens (or kings, in this case), Glenn has a new role – she's playing "Albert Nobbs" – a 19th century heroine who disguised herself as a man to go into service. There have been photos of Glenn in male drag floating around for a week or so – this is just the first time we've had access to them!
Glenn Close walks like a man, talks like a man and looks like a man on the set of her latest film, "Albert Nobbs." Photos from the Dublin set of the 63-year-old actress's latest movie show Close in a somber 19th century suit and sporting a side-swept hairstyle favored by men of the time.

Close transformed herself for the part of a woman who disguises herself as a man in order to join the workforce in Ireland in the 1800s in the big screen adaptation of George Moore's short story, "The Singular Life of Albert Nobbs."

Though the transformation is startling, this isn't the first time the Oscar winner has gone in drag for this particular role. Close took on the role at the age of 35 in an off-Broady play that ran at the Manhattan Theater Club to wide-spread praise from the critics.

"Miss Close… is almost unrecognizable," the "New York Times" said at the time. "It is not simply a matter of her boyish hairdo… but of her manner, movement, and sensibility. The play is a curio, but the performance is transforming."

Since appearing in the stage version of "Albert Nobbs" in 1982, Close has been working tirelessly to bring the gender-bending tale of "Albert Nobbs" to the silver screen.

"I believe in this story and its potential to take everyone on a sensuous, funny, heart-breaking, wildly unexpected ride," the actress has reportedly said.

"Albert Nobbs" is currently filming in Dublin; the movie is set for release in 2011.
[From The NY Daily News]
I think she pulls the look off, honestly. Though I find Glenn attractive (in an unconventional way), she's got the kind of looks that can easily transform into "masculine". Plus, she's a terrific actress, so she should be able to do this, hands down and balls out.
Speaking of, do you think she's stuffing? I bet she is. Method acting!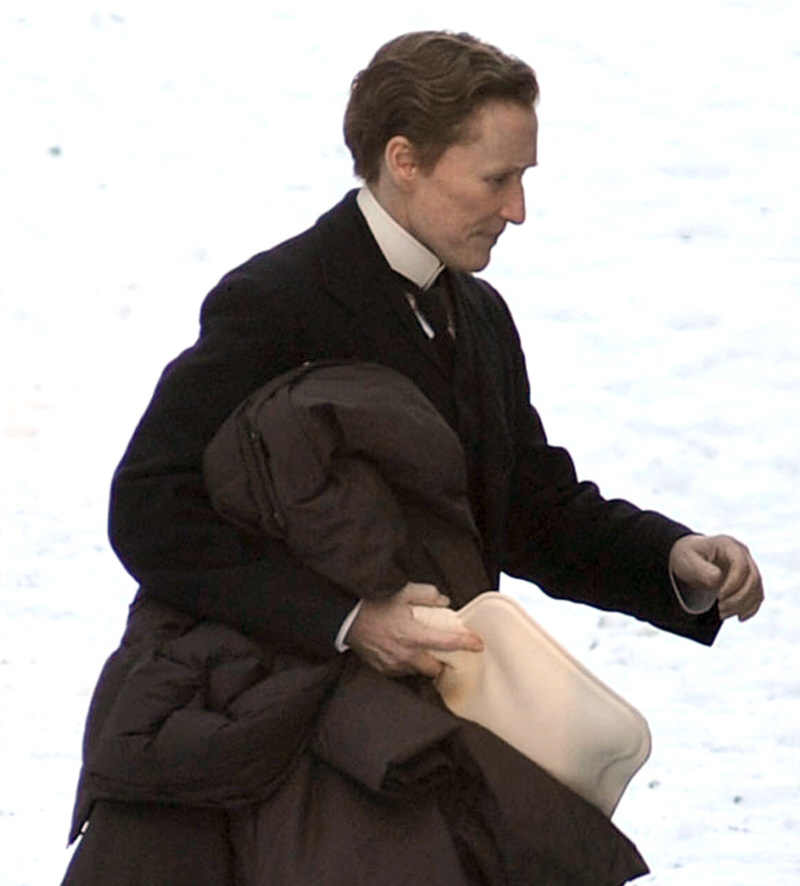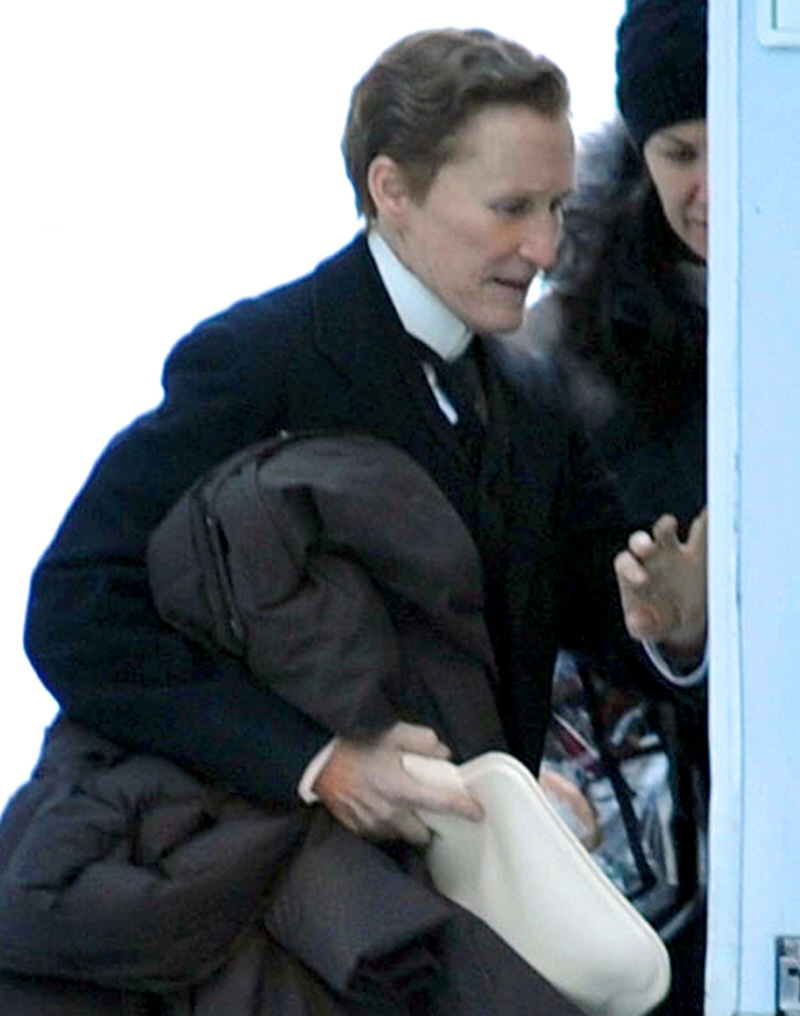 Photos courtesy of WENN.