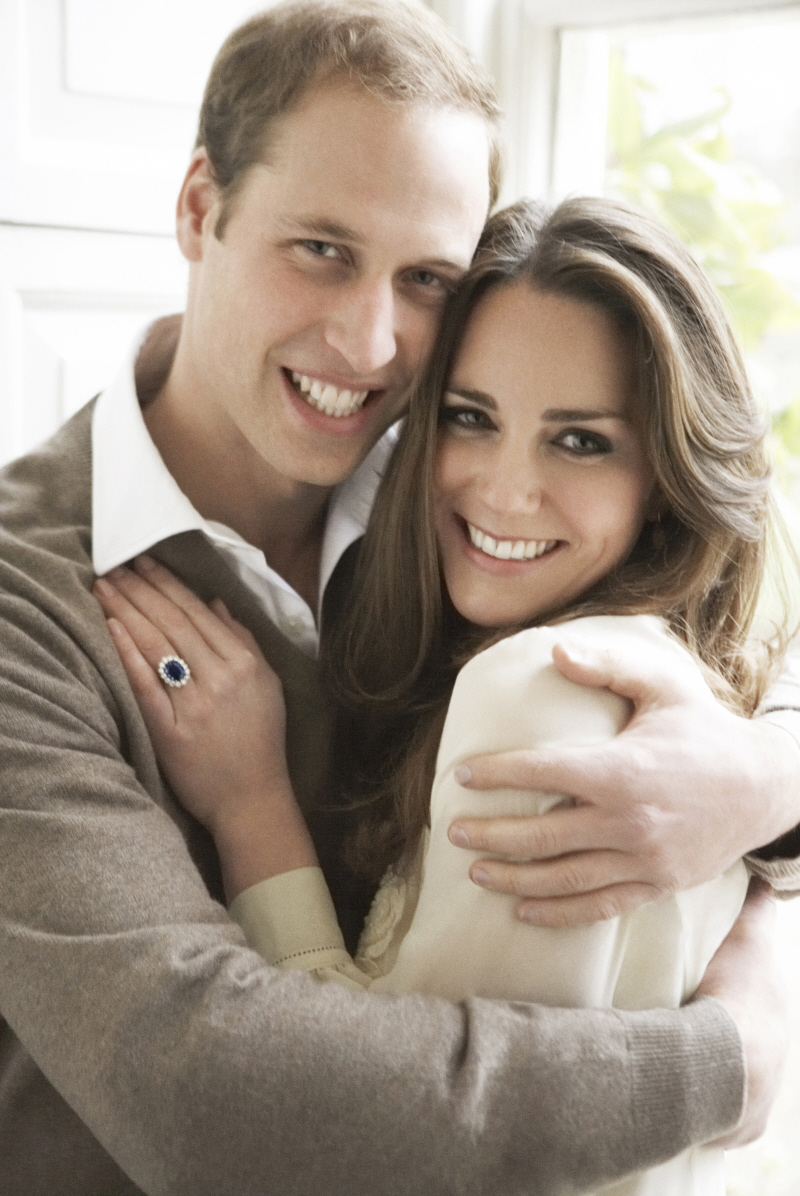 Us Weekly already reported this little tidbit several weeks ago, on one of their cover stories about Kate Middleton. According to that older story, Prince William doesn't want to have a staff at his disposal while he and Kate are living in Wales (for William's RAF training/duties). BUT – when they are in London, they have lots of servants at their disposal, at least according to Us Weekly's reporting. Now The Telegraph, that bastion of conservative Britannia, is reporting something similar. According to their sources, it's still William who is pushing the idea of "no servants" and Kate is just quietly bidding her time until she can pay someone to fart for her.
His father famously employs almost 150 staff to cater for his every need, but Prince William has insisted he and Kate Middleton have no intention of taking on butlers or household staff when they begin married life in April.

The future king and queen have done everything they can to live life like any "normal" couple during their weekends together at the Prince's rented cottage on Anglesey, doing their own shopping, cooking and cleaning. And although they have bodyguards on 24-hour duty protecting their isolated cottage, they have told aides they intend to carry on fending for themselves when they return home as newlyweds.

The couple believe that sharing their home with servants would ruin the intimacy of their relationship, and will carry on looking after themselves until the Prince finishes his tour of duty as an RAF Search and Rescue pilot in three years' time.

A senior royal source said: "It's very much their instinct to manage on their own. They want to do their duty and make sure they are a real asset to the country but they are private individuals who want to get on with their lives. Prince William is not into extravagance and, like any other young officer in the armed forces, that is how he chooses to live his life. He and Catherine live without domestic staff and they wouldn't do it any other way. That's the life they want to lead. The Prince is committed to his career at RAF Valley until 2013 and he wants his wife by his side during that time."

The Prince is very close to his grandmother, the Queen, and is aware of how fondly she and the Duke of Edinburgh recall their early married life together in Malta, where the Duke was based as a naval officer.

The Duke and the then Princess Elizabeth spent some of the happiest years of their lives at the Villa Guardamangia, the rented home of the Duke's uncle, Lord Mountbatten, where they lived in near-anonymity from 1949 to 1951 and regularly went dancing at a local hotel.

Prince William is also determined to shield his bride-to-be from the sort of media attention that surrounded his mother, the late Diana, Princess of Wales, and cherishes the seclusion of Anglesey as a result.

His insistence on doing his own cooking and washing up is in stark contrast to his father, the Prince of Wales, who employs 149 staff, of whom 25 are classed as personal staff for himself, the Duchess of Cornwall and Princes William and Harry.

They include butlers, chauffeurs, valets and chefs and are paid a total of £6.3 million.
The BBC journalist Jeremy Paxman claimed in a book about the royal family that the Prince had four servants in attendance to help him get dressed every morning, and that one aide squeezed his toothpaste onto his brush for him and another once held a bottle while he produced a urine sample.

The claims were denied at the time by Clarence House, but the Prince has struggled against accusations of extravagance for decades.
[From The Telegraph]
I enjoy the comparison of Prince William to the Prince of Wales, but seriously, the Prince of Wales is one of the hardest working royals out there. I'm not saying he needs more than a hundred staffers, but I am saying that Prince Oedipus and his PR team (of STAFFERS) shouldn't throw stones, considering William barely does one royal event a month. Of course William doesn't need a huge staff – he's hardly a working royal. That being said, of course William has a staff. He has a couple of secretaries and a butler-type, at the very least, but those staff members are "counted" as part of Charles' staff.
And while I'm pretty sure that Kate isn't going to enter the royal family with a full slate of royal duties because she and Will will try to get pregnant right away, I still find this whole "Waity Katy's Dilemma" thing hilarious. She's marrying the future king and she's expected to wait on him like a servant! But she's going to be sheltered AGAIN from doing any actual work on behalf of the family. I wonder if Kate considers this one a win?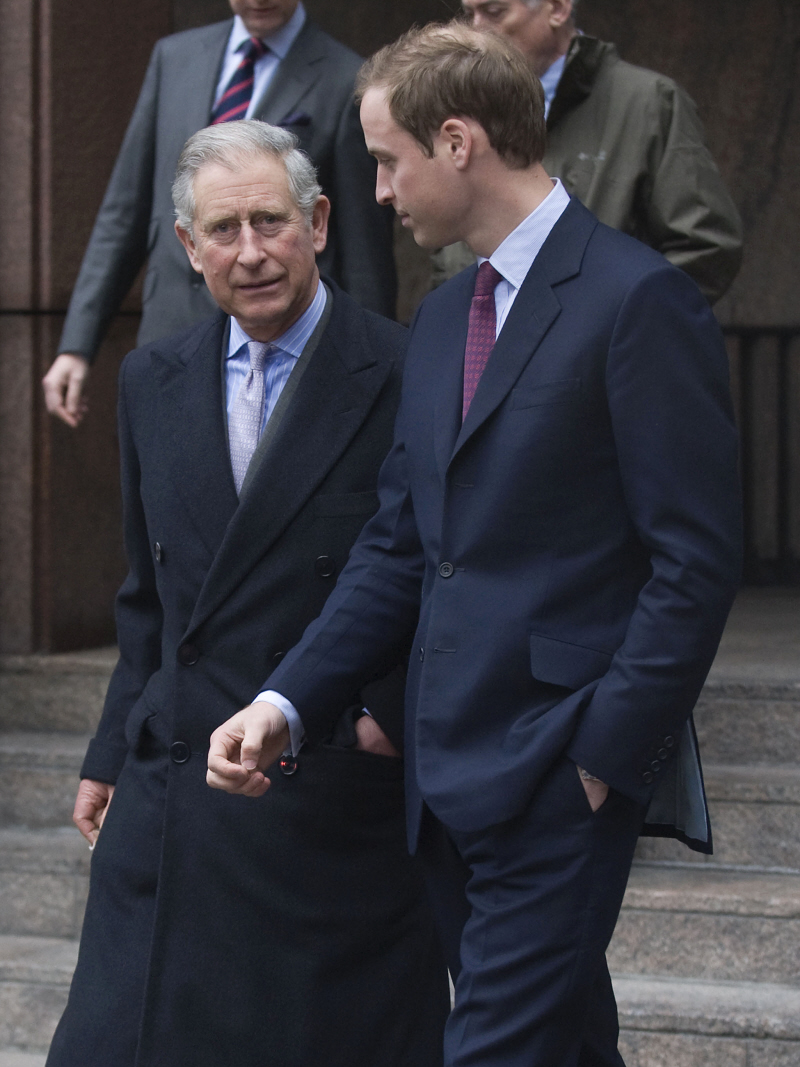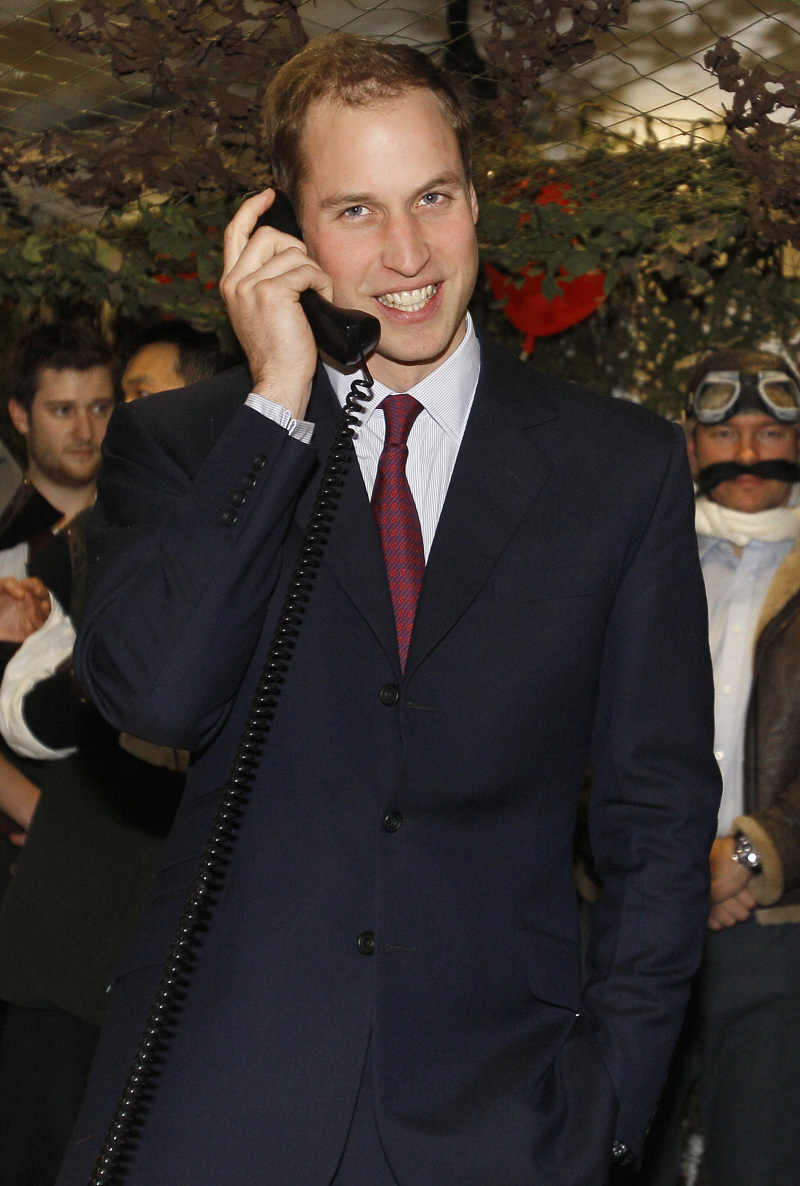 Photos courtesy of WENN.