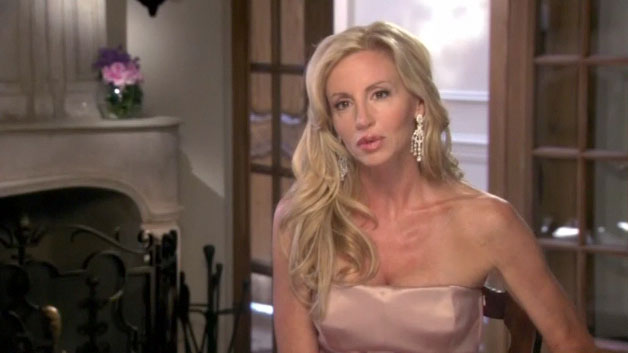 Just yesterday we saw Life & Style's cover story on insufferable Camille Grammer, and how she's the "most hated" housewife to ever emerge from any "Real Housewives" show. That's certainly saying something considering there are five other shows filled with narcissistic tight-faced bitches. Like the fate of her fellow nemesis-es on the other shows, the castmembers on the Beverly Hills version are reportedly keen to kick Camille off. Given her high profile divorce and how much mad-eyed drama she brings every week, Producers are said to advocating for Camille. Her crazy brings the ratings. Here's the story from Star: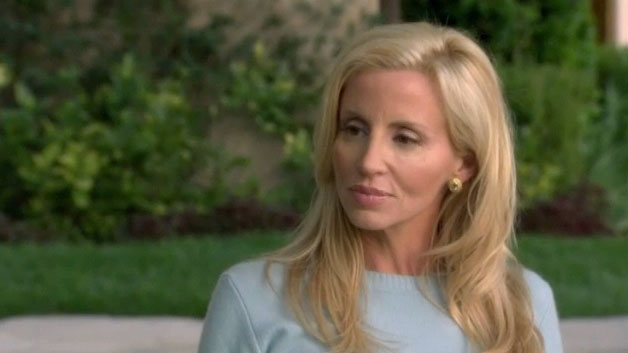 "They're all campaigning for her to not come back for season two," dishes an insider, noting that Kim's sister Kyle Richards is the ringleader of the campaign to oust [Camille]. "Kyle would love to say bye-bye to that woman once and for all!" Lisa VanderPump agrees, telling Star, "There were lots of humiliating moments, and the fights between Kyle and Camille were intense. Sometimes it felt like we were on an express train to crazy, and I wanted off!" But if producers get their way, all the ladies may have to keep chugging along, dealing with Camille's outrageous antics, reveals the insider. "The producers are fighting to keep her on the show because her over-the-top behavior generates so much buzz!"
[From Star Magazine, print edition, January 10, 2011]
This is in Star Magazine of course, but I could really buy this. Even the cast members that Camille calls her "friends," Adrienne and Taylor, are sick of her. Adrienne tried to extend an olive branch with that lunch that was shown last week but ended up exasperated that Camille couldn't let go of the feud with Kyle. Taylor is nice to Camille's face because she doesn't want to rock the boat, but she's easily influenced and probably doesn't care.
As for the fate of the series, first of all I want to know how many episodes there will be this season. (It's to be determined, according to Wikipedia, and Bravo.tv doesn't have a new episode listed. There won't be a new one tonight due to the holiday, although I was pleasantly surprised it aired last week.)
I could see Camille being the villain this season and then leaving for season two, similar to the way that Danielle Staub left between seasons two and three of RHONJ. Camille is really interesting and easy to talk about, but she's not easy to watch. We're hooked on this show, and I know that I would watch it just for Lisa and Adrienne.