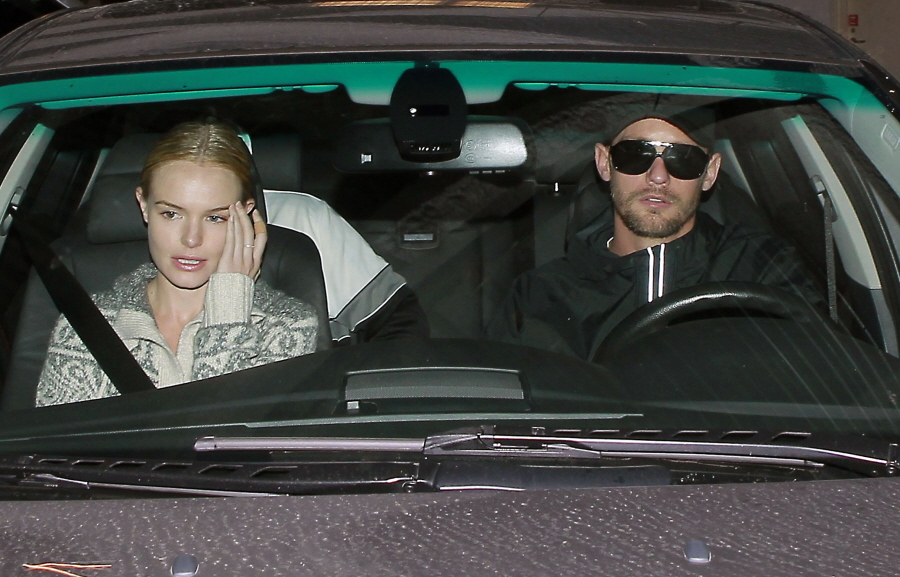 Did you realize that Alex Skarsgard and Kate Bosworth have been together for a year? I think I blocked that out of my mind. But it's kind of true – they met a year ago on the set of Straw Dogs, and rumors started floating around almost immediately that they were "together". At first I thought The Bos was just riding The Skars to kill two birds with one stone – as a way to deflect from the rumors she was riding Chris Martin (Goop's husband), and to get a little attention for herself, considering her career's in the toilet and Alex is a rising star. Anyway, their union has been drama-filled, at least according to the tabloids… which, let me just say, I think get a lot of their "insider" stories from Team Bos, if not Bosworth herself. We've already heard various engagement rumors, and how Kate had given Alex an ultimatum about their relationship, and how she might even be screwing around on him. The latest tabloid rumor is that Alex thinks The Bos is "The One" and he wants to marry her, but he's got an ultimatum of his own: Stop Partying.
Alexander Skarsgard is ready to propose to his gorgeous girlfriend Kate Bosworth, but there's a catch – he wants her to cut down on the partying!

Although Alex already knows Kate's "the one" he wants them to live together before they get married, revealed a source close to the couple.

"Alex is very serious about marrying Kate," said the source. "But he thinks it would be best to move in together and test the waters first. Kate like to go out with her girlfriends and have a good time. Alex isn't a player – his parents were divorced, and he wants to make sure that he marries only once. He wants to be certain she is ready to settle down – then he'll propose."

Alex and Kate began dating more than a year ago, when they worked on Straw Dogs. Kate recently accompanied Alex to Sweden in May to meet his family.

"Kate wants to marry Alex and is fine with living together before they get engaged," added the source. "She says she's over the Hollywood party scene anyway – and she's not going to let Alex get away."
[From The National Enquirer, print edition]
Does anyone else think "partying" is a euphemism for "getting all coked up and calling the paparazzi"? But yes, this story could be true. Or it could be The Bos's coked-out delusion. Or Alex could truly be this dumb. Take your pick.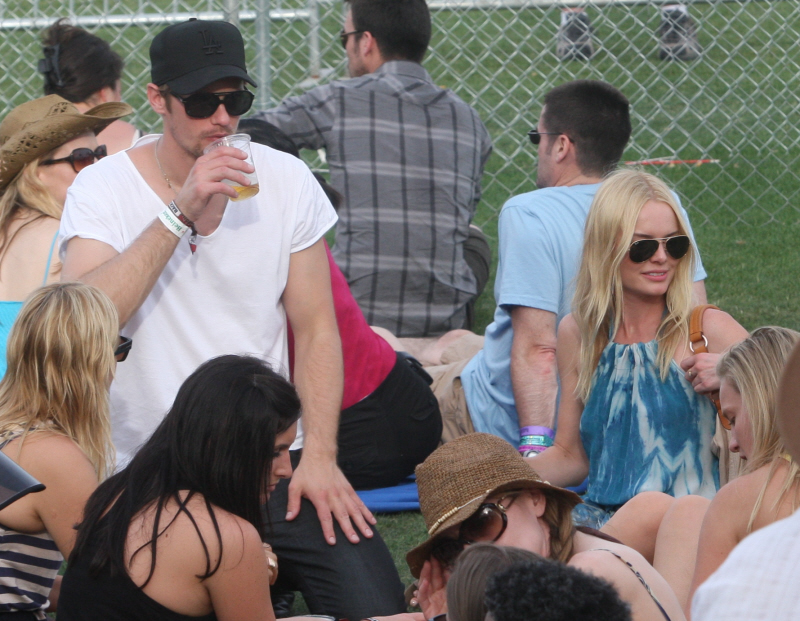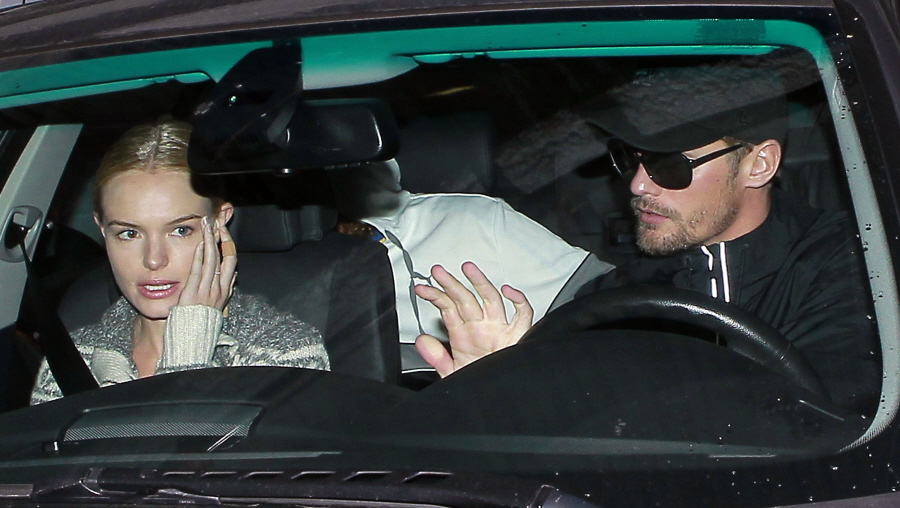 Photos courtesy of Fame & WENN.