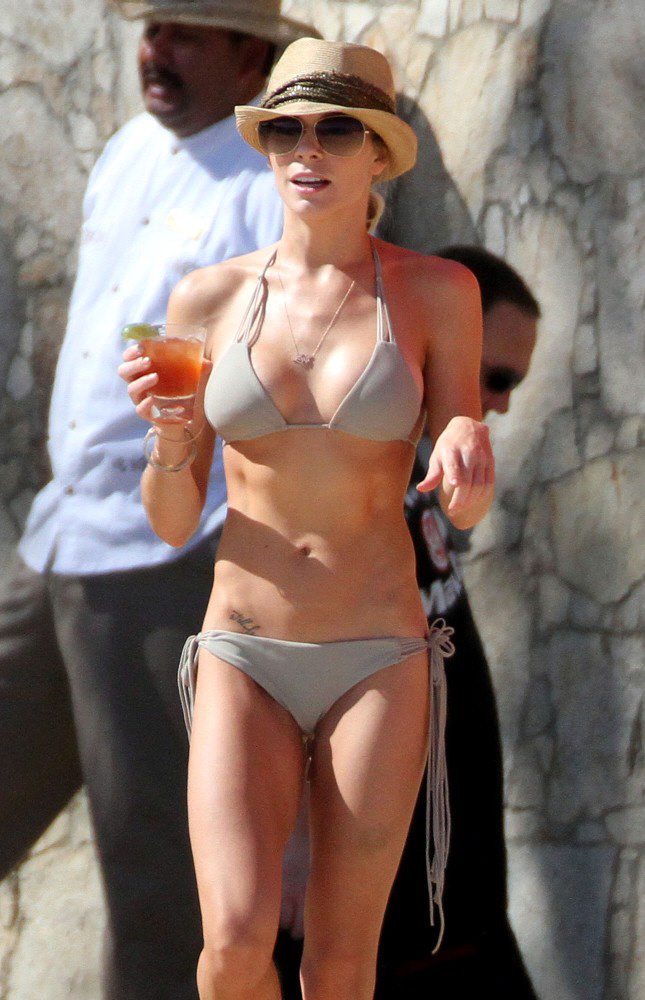 These are photos of LeAnn Rimes and Eddie Cibrian on vacation in Mexico yesterday. There are probably going to be lots of photos of LeAnn in a bikini, because I've already seen several groups, and she's wearing different bikinis in each. She's showing off. Speaking of, I've been seeing the comments about LeAnn Rimes' alleged boob job, and I hear you. I had a twinge of wonderment when I saw LeAnn is that Christmas bustier – her bust looked slightly larger, but I passed it off on the bustier. Now I completely agree – she got her natural boobs (probably barely a B-cup) enlarged to a C or D-cup. Also, she's lost quite a bit of weight over the past year, which only makes the new boob job look even more like they're bolted on to her skeletal frame.
Many of you already did the investigative work and determined that LeAnn had probably gotten her boobs done shortly after Thanksgiving, when she and Eddie seemed to be uncharacteristically low-key for a few weeks. They were barely pap'd (meaning that LeAnn wasn't calling them), and then suddenly, her new boobs get the press rollout with some Twit-pics and now bikini photos. So LeAnn isn't pregnant, she just got some new boobs for Eddie. Oh, LeAnn. You can get all the C-cups you want, he's still going to cheat on you.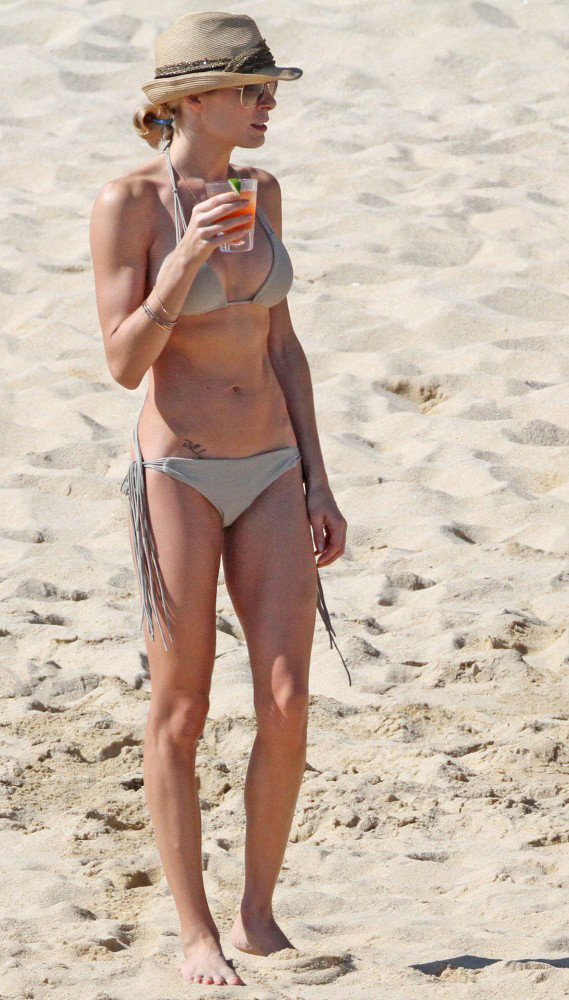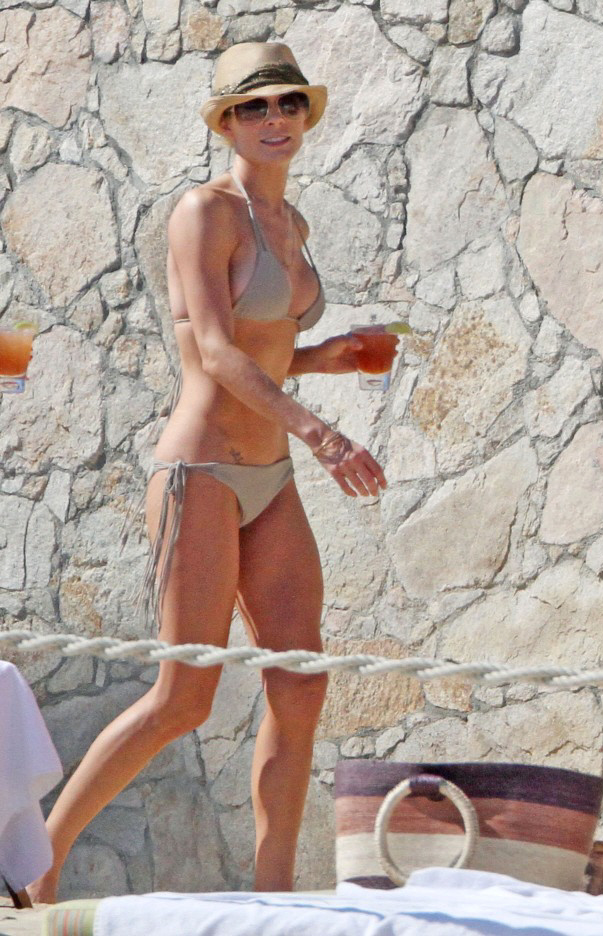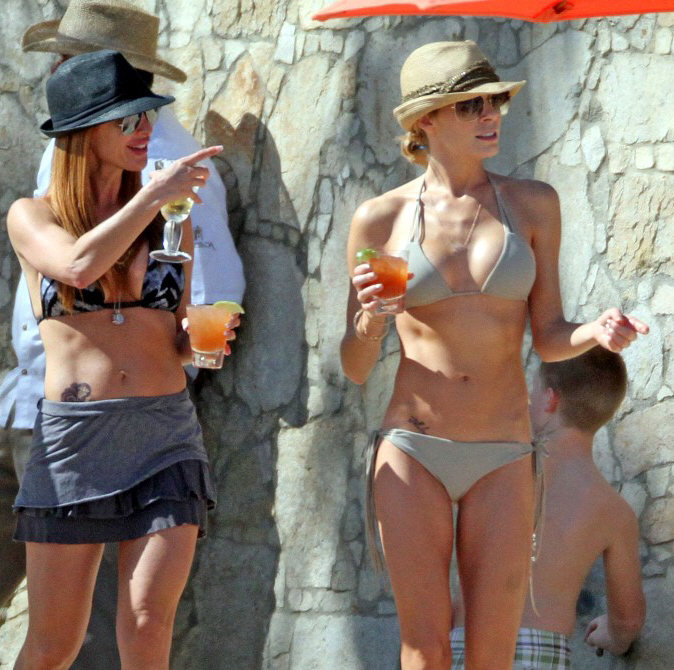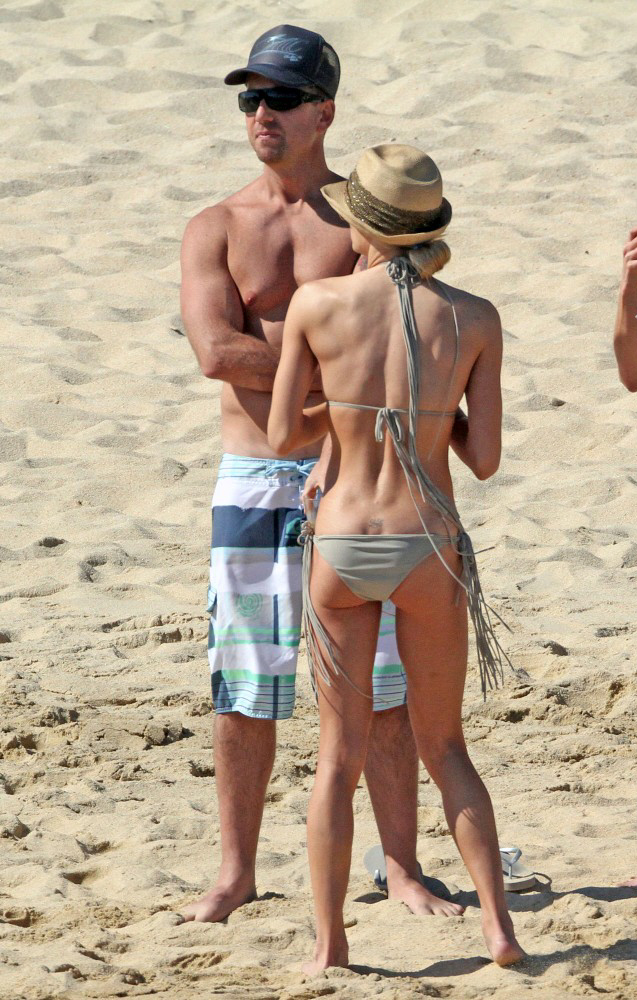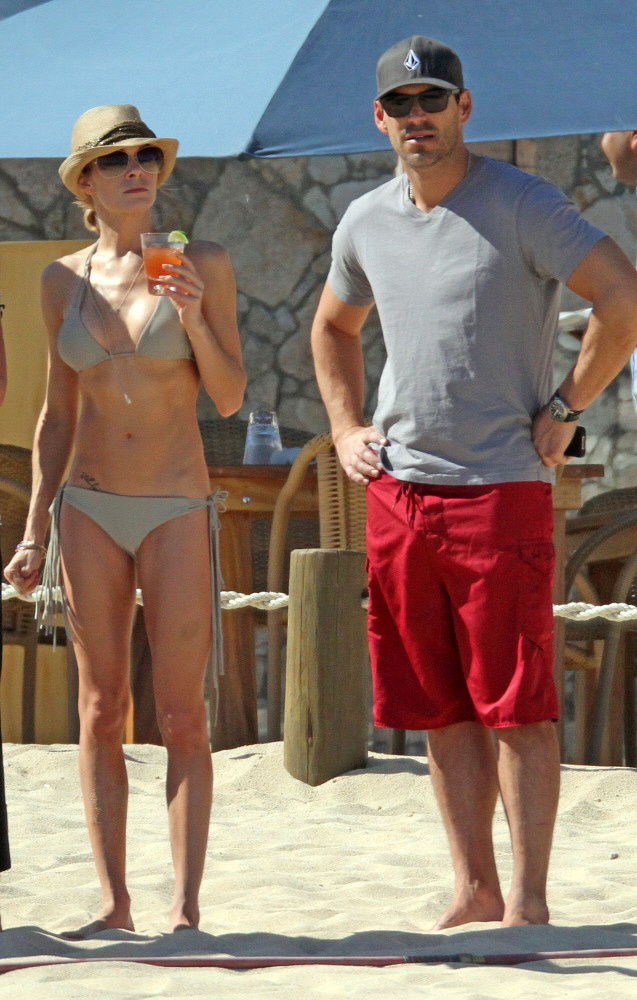 Photos courtesy of Bauer-Griffin.