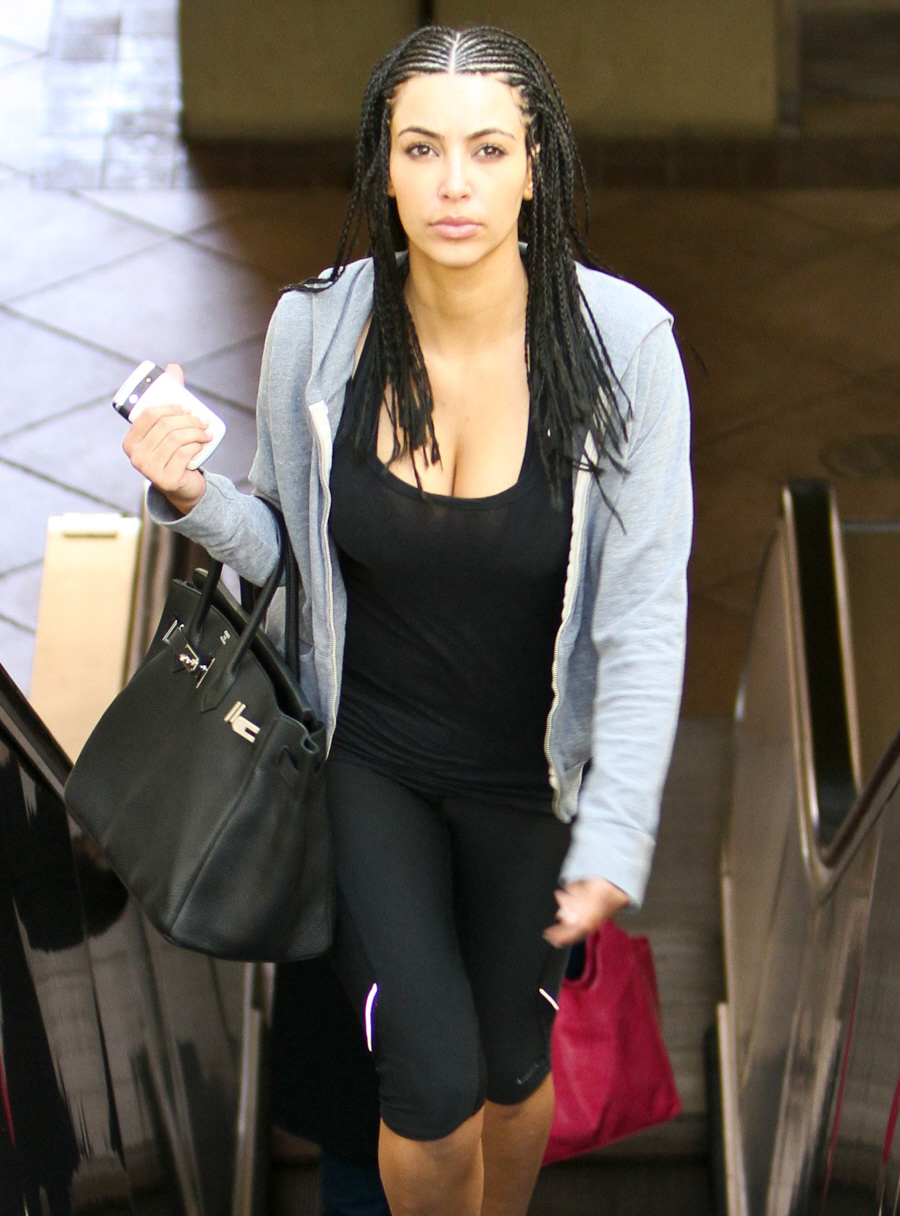 Kim Kardashian changed her hair. Alert the media! Eh. Anyway, these are photos of Kim Kardashian out and about in LA yesterday. Her new hair is… Bo Derek-esque cornrows. Now, I used to think Kim was very pretty – before she seriously jacked her face to the point where she now looks like a cat (kat). But even with her old, pretty face, this hair would not work. At all.
Anyway, it appears that is going to the gym (or coming from the gym) in these photos. You know why? Because when she spent two months in NYC, she didn't work out at all. And the tabloids made note of it!
After spending two months in New York City to film Kourtney and Kim take Manhattan, Kim returned to Los Angeles 10 pounds heavier. With her hectic schedule, not only did Kim indulge but without a trainer to push her, she also skipped regular workouts. She and Kourtney would "eat nuts and hot dogs from street vendors every day," Kim tells Life & Style. "It was crazy. We had no time to stop and eat well or even look for healthy food. We just had to grab what we could as we ran past the food carts."

Since then, she's been on a mission and in just two weeks, the 5-foot-2 bombshell is back to a size 2! She's committed to daily workouts with either her long-time trainer, Gunnar Peterson, or what she calls her early-morning "rise and grinds" at Barry's Bootcamp. "I'm doing vigorous workouts all the time," Kim told Life & Style at the Borders in Century City, Calif., between signing copies of Kardashian Konfidential. "I work out with Gunnar — mostly weights. Then I do boot camp. I alternate every day. One day trainer, one day boot camp."

Kim also been eating portion controlled meals from Sunfare, a gourmet-meal delivery service that Britney Spears, Eva Longoria and other celebs also rely on. "It's the only diet I can stick to," Kim tells Life & Style. "It makes me eat healthy because the food [breakfast, lunch, dinner, snacks] is at my house when I wake up."
[From Life & Style]
Eh, I still don't believe she is now or ever was a size two. I'm not criticizing her for being voluptuous, at all. I like her figure. It's a very lovely, old-fashioned hour-glass figure. But the bitch is not a size two.
Also – bitches, stop bringing your Hermes Birkin bags to the gym! That's not the place for them!!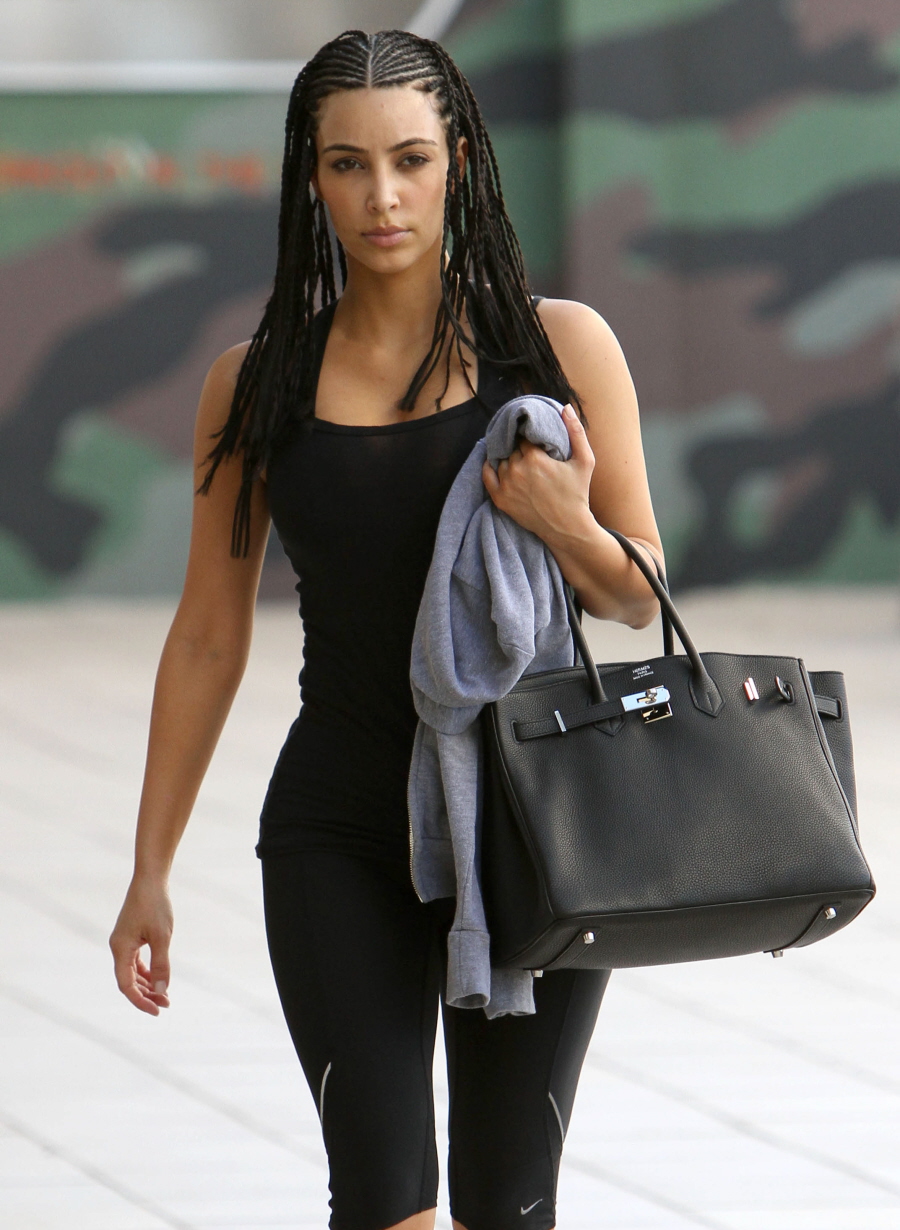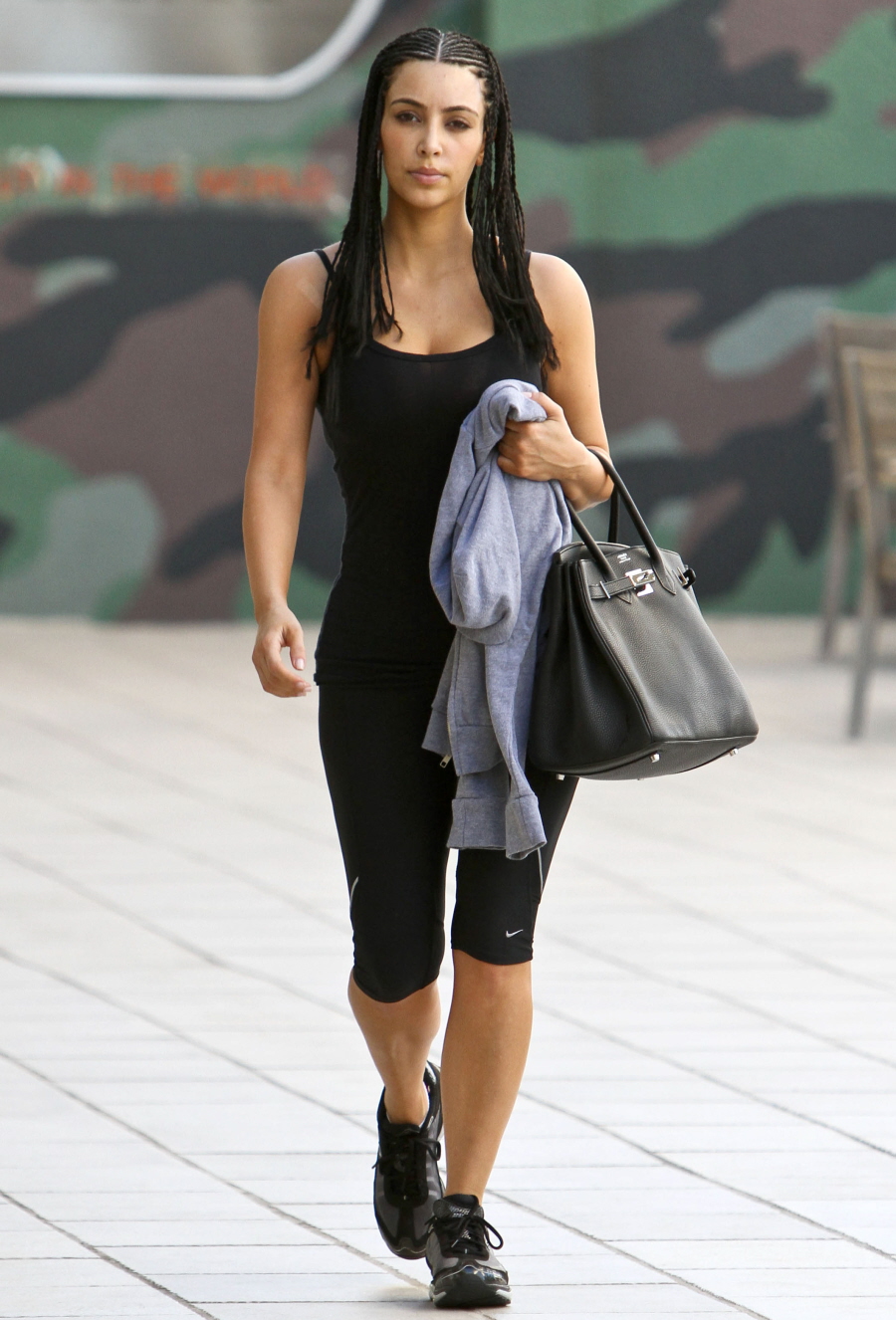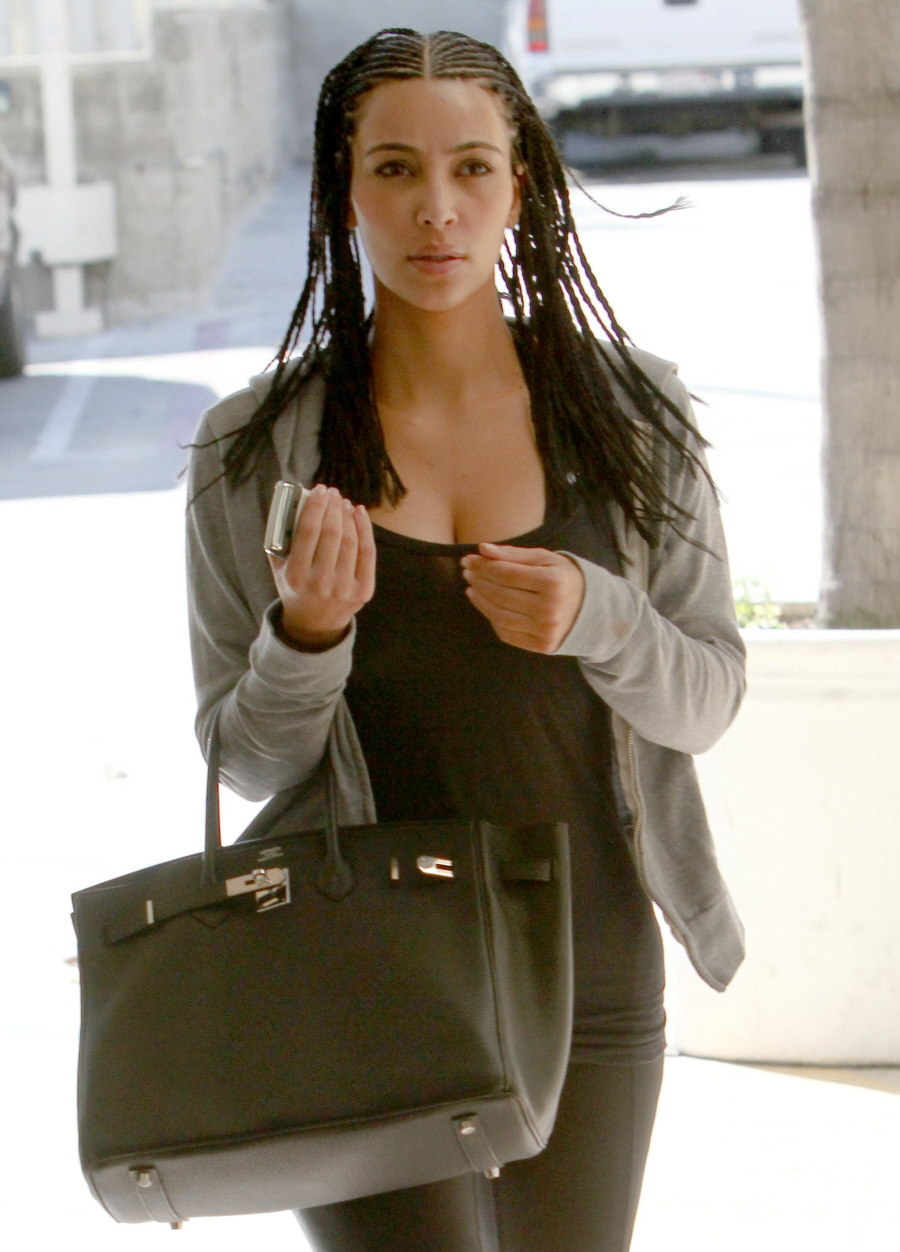 Photos courtesy of Fame.