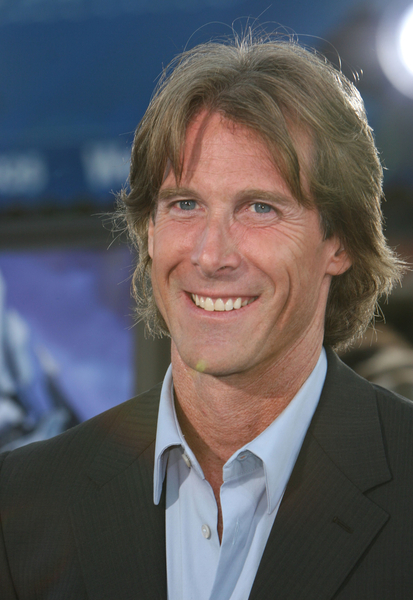 Transformers director Michael Bay is defending the film's star Shia LaBeouf after his recent arrest for drunk driving. Cops arrested LaBeouf after a pretty serious car crash landed him and his passenger, co-star Isabel Lucas, in the hospital. However it was later determined that the other driver was at fault for running a red light. Lucas' mother defended Shia earlier this week, and now Michael Bay is also claiming that LaBeouf wasn't drunk.
In a new interview with Access Hollywood's Billy Bush airing on Access August 1 and "The Billy Bush Show," Bay claimed LaBeouf was not under the influence when his green Ford F-150 truck collided with another car in the early hours of Sunday morning. While authorities have claimed in the media that officers believed the actor was drunk when they reached the scene of the accident, Bay said LaBeouf's arrest on suspicion of driving under the influence will not stick.

"You're gonna see — that's gonna go away," Bay said. "That's fresh news… He was not drunk. He was drinking hours and hours before."

In the hours leading up to the crash at the intersection of Fountain and LaBrea, LaBeouf attended a concert at the Los Angeles Troubadour music venue with his "Transformers: Revenge of the Fallen" co-star Isabel Lucas. A source claimed in Us Weekly the actor was drinking at the event.

"He was dancing around and acting really crazy," the source claimed to Us. "He kept doing shots of whiskey."
[From Access Hollywood]
I've been pretty confused about how anyone could argue that LaBeouf wasn't drunk, even if he didn't cause the crash. He was arrested on DUI charges, so it's logical to assume he was given a breathalyzer test. After checking over several articles, I have yet to find any mention of a specific blood alcohol level, or any mention of a breathalyzer at all.
A lot of stories say Shia was arrested after exhibiting "visible signs" of intoxication, but one could argue that he might have been in shock and behaving irrationally. So Bay may very well be right, the charges might not stick. We'll have to wait a bit and see what evidence comes out, but I wouldn't be completely shocked if charges are thrown out.