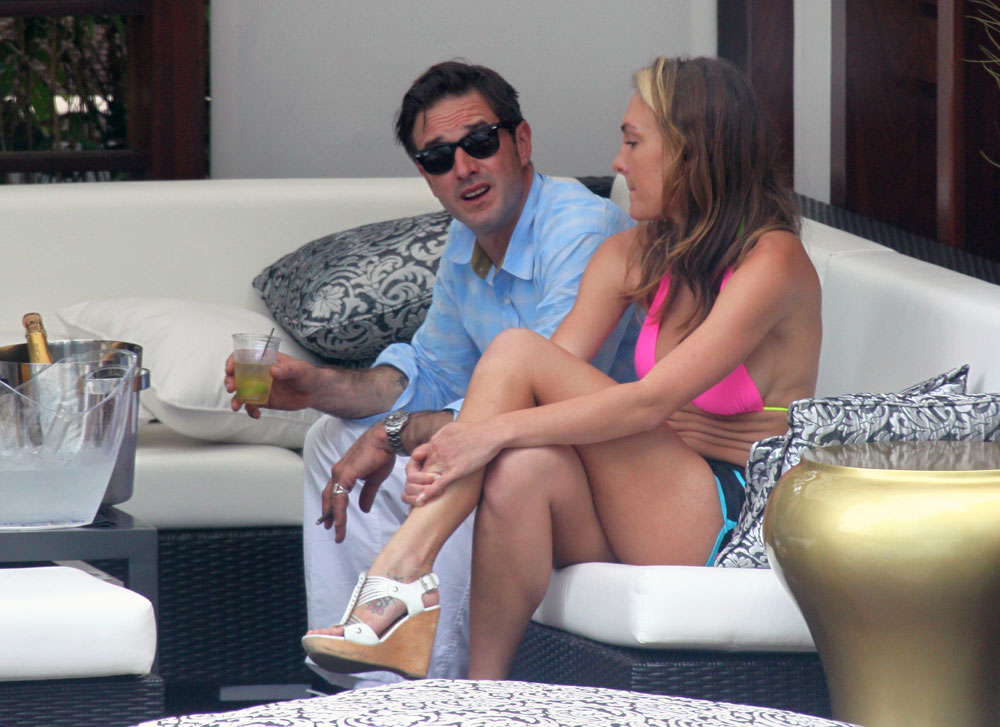 David Arquette went out partying for New Year's Eve and then checked into rehab the very next day. I guess we know what his resolution is. Arquette's been boozing constantly and giving weepy hungover tell all interviews to Howard Stern since his marriage with Courteney Cox went south. He's also been leaking stories about how much he wants his family back while being photographed with cocktail waitresses in bikinis. Now he's ready to get serious about sobriety and earning Courtney's respect. He's checked into rehab at an undisclosed location, with a source telling People that he's getting treatment for alcohol dependence and "dealing with a broken heart." This is pretty much exactly what Arquette told Stern a couple of weeks ago.
The actor, who separated from wife Courteney Cox in October, has entered a rehab program, his rep confirms to PEOPLE.

The rep had "no further information," however a source says the actor needs help with alcohol and other issues.

"He is in there for drinking and depression, not hard drugs. Rehab was inevitable," says the source. "He is dealing with a broken heart. He can't handle all the changes in his life. All his inner demons came out."

During a recent interview on Howard Stern's radio show, Arquette, 39, said that his psychologist, whom he sees once a week, believed he was having a "nervous breakdown," and the actor confessed he'd been "drinking a lot."

"Everybody's worried and concerned about me," he added during the interview. "When I drink, I become a maniac."

A source told PEOPLE recently that Arquette, who is dad to 6-year-daugher Coco with Cox, 46, was having trouble managing the separation.

"He's just not handling this situation well," the source said. "He's really depressed.
[From People]
Courteney has issued a statement to People about David going to rehab. She said "I really admire David and his choice to take charge and better his life. I love and support him." I doubt she'll get back with him after he gets out. His sobriety might go a long way toward healing his pain, though. Drinking and partying like that only makes things worse.
I really feel for the guy, but I also get why Courteney wanted out. Sure she's probably sleeping with that co-star guy who plays her ex husband on Cougar Town, but maybe she just couldn't take it with David anymore and was trying to make it easy on him. It obviously isn't, and the holidays must have been a tough time for him. Get well, David!
Photos are from 10/27, 11/21 and 12/2. Credit: Fame Pictures