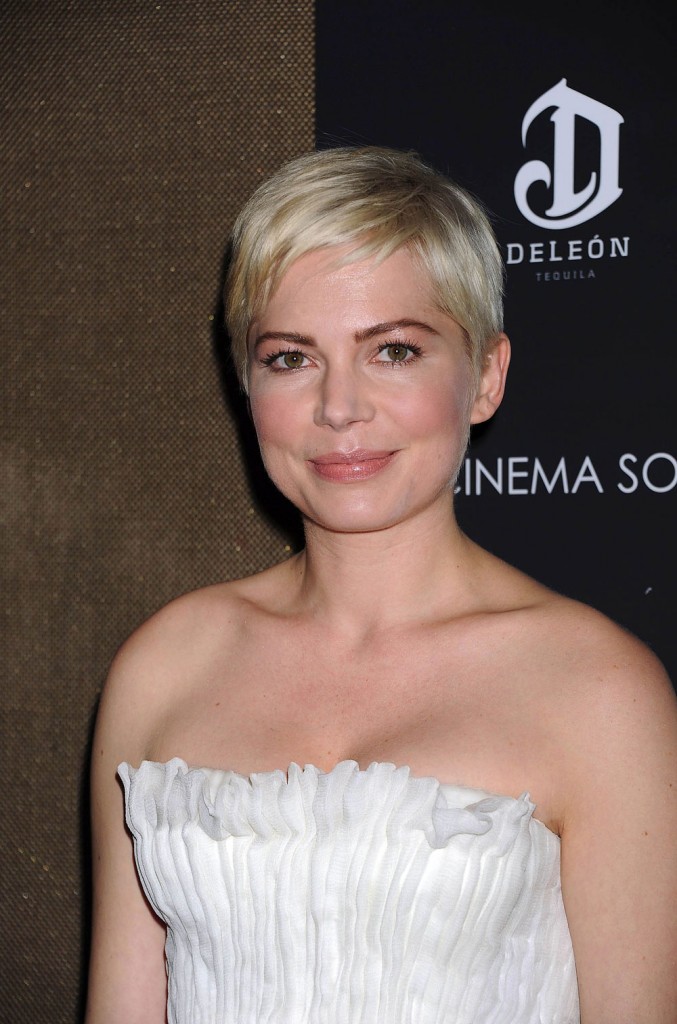 Last week, Nightline aired an interview with Michelle Williams in which she shared the very personal information about how she coped when her daughter's father, Heath Ledger, passed away from a drug interaction in early 2008. She explained that she kept thinking she'd see him again, and that she was sad once reality set in and she realized the finality of his death.
"In a strange way, I miss that year, because all those possibilities that existed then are gone. It didn't seem unlikely to me that he could walk through a door or could appear behind a bush. It was a year of very magical thinking, and in some ways I'm sad to be moving further and further away from it."
Only Williams isn't happy with Nightline for excerpting those comments and using them to promote her interview. In an interview with The Daily Beast she explained that her comments were taken out of context:
Just recently I felt as if I did cross a line about all this. Yet if I'm going to do interviews and be in this world, I don't want to seem as if I'm just taking a party line. I want to say something that is representative of who I am and what I'm thinking about and what matters to me in the same ways that I want to do that in my work because my work and my life do feed off each other. The two do go together. But when it comes to interviews, it all becomes rather tricky because I don't want to say something without resonance but then I don't want to go too far. I just had an experience with Nightline that got edited in such a way that seemed as if I did go too far. It was a three-hour interview that was edited in such a way that was devastating to me. I mean, I am still such the-good-girl. I want everybody to like me. I want everybody to be happy. I want to please people. So that desire in the moment overrode that "me" that is on top of myself, that "me" that is on top of a situation. Then they used those few quotes and the way they edited the piece to sell the interview, and it appeared as if I were breaking some kind of silence and sitting down with the express purpose to discuss something that is very private to me. So then I withdraw and I say, "OK, this subject is off limits if it is going to be convoluted and re-contextualized. I will close myself off as a torn paper might seal up its side or a streak of water stitch itself to silk.*" But then I sit down with you and feel compelled to talk about it. So it is a struggle.
[From The Daily Beast via Huffington Post]
There's a very predictable formula to reporting celebrity interviews, and it involves taking the most sensational or revealing quotes and making them the center of the story. I'm not saying it's fair at all, just that I've seen and done it for years and it seems like common knowledge to me. People don't want to read or watch long interviews, they want to get the bullet points and move on.
When Yahoo's OMG reported this story, they suggested that anyone would go "with the most compelling stuff first," but their commenters took offense at that. I don't know how Nightline promoted this interview, like whether they made it seem so sad or ominous, but the fact is that she did say those things. Michelle is a gentle, sensitive soul and she reveals in that Daily Beast interview that she loves to read and has found solace in poetry. If there are parts of her life or her grief that she doesn't want to be sensationalized, she should try to keep them to herself in interviews. Agree or disagree, this is way the media works and an actress can learn to censor herself, even when she's talking to someone for a few hours.
*The references Michelle makes to torn paper and streaks of water are from a poem about grief that she read at the beginning of the interview. It was from a book of poems that the journalist gave her called "The Pruned Tree" by Robert Moss.
Photos are from 12/13 and 12/7/10, credit: WENN.com and Fame Pictures