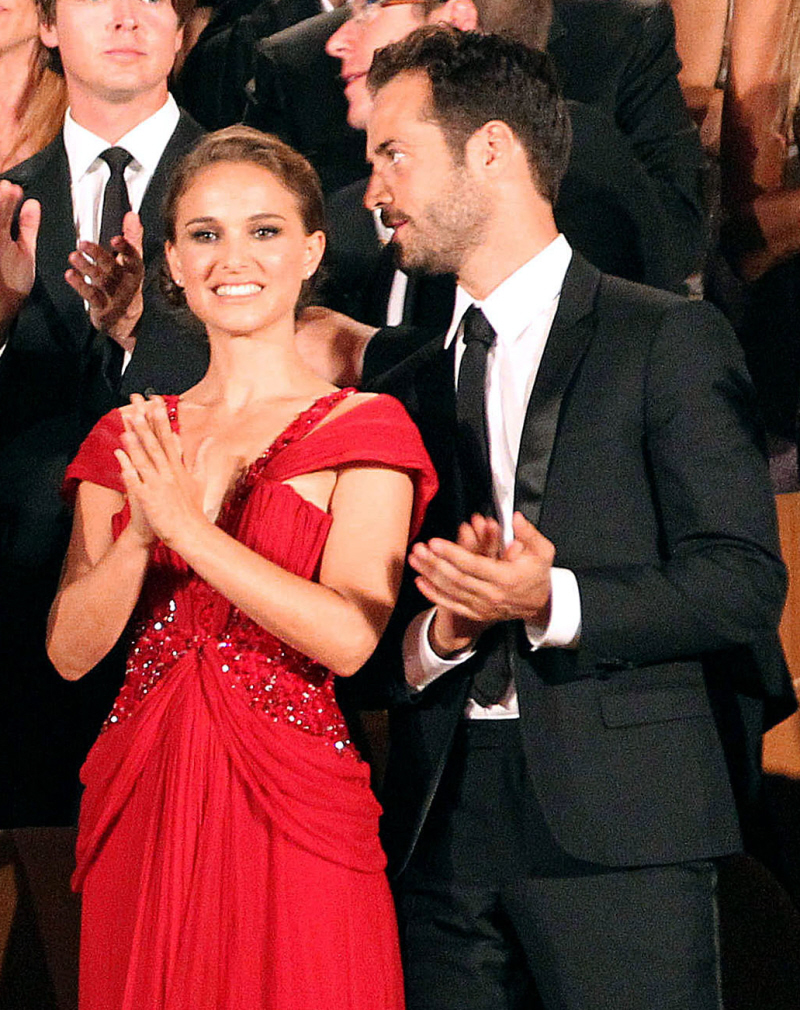 Natalie Portman is pregnant, engaged, and one of the leading contenders for this year's Best Actress Oscar. Is it fair to rake her over the coals? Eh. While I'm not her biggest fan, I'm not hugely interested in (metaphorically) beating up on a pregnant woman. Do you sense a big caveat coming? Of course. Considering Natalie's pregnancy-and-engagement announcement took most people by surprise, the tabloids are doing what they love to do – digging up dirt on someone new. Us Weekly has an interesting story on Natalie and her beloved, Benjamin Millepied, in this week's issue. Their sources confirm many of the rumors we've already heard about Benjamin – that he was very much involved with a dancer when he met Natalie, and that there was some overlap in the two relationships. Us Weekly's sources also give the impression that Benjamin is, in fact, a fame-hungry star-f-cker who is looking to build a career on his association with Natalie. One more thing – the pregnancy wasn't planned, and Benjamin only proposed after Natalie got pregnant.
One year ago, Natalie Portman ran in the new year with her new boyfriend, Benjamin Millepied, at a private party in New York City.

"At midnight, they kissed for a long time on the dance floor," an attendee tells Us Weekly.

Fast-forward one year, and she has two more reasons to smile: she's pregnant and engaged.

"The pregnancy was a bit of a shock," says a Portman source, adding that she's three months along. "He proposed after they found out. They are happy, and all is right."

But the fairy tale may not be as idyllic as it appears. Insiders say Millepied, a noted ladies man, was still involved with his live-in love, ballerina Isabella Boylston, when he met Portman.

"When he started dating Natalie, he dropped Isabella," says a source. Indeed, another source says Boylston learned of the on-set affair before Millepied could tell her.

"She was upset," says the ballet insider. "Their breakup was bitter."

A pattern? A source recalls that just a few years ago Millepied persuaded a Danish dancer to move to NYC, only to leave her for another dancer. But the Portman source insists no one stole anyone: "He fell in love with someone else. He pursued Natalie. That was on him."

From the moment Millepied met Portman, he was smitten.

"It was seductive to watch them," says a source on the Black Swan set. "There was no way the attraction could be missed. I don't think he could help himself – she's dazzling!"

As for Portman, she was struck by the dancer as well. "She's into artsy, smart guys, and he's an artsy, smart guy," says the Portman source. However, some worry that Millepied is a little too eager to go Hollywood.

"He could be using Natalie to move up the fame ladder," says a Millepied source. Meanwhile, others say he has turned over a new leaf.

"He wants to settle down," says a source. Adds another, "We are looking at a summer baby and maybe a wedding just before or after! Everyone is excited."
[From Us Weekly, print edition]
My favorite quote is from the Portman source: "He fell in love with someone else. He pursued Natalie. That was on him." Ah, that's wonderful. If only everyone thought that way! If only everyone just blamed the cheating guy for being a womanizing douche, and no one ever blamed the woman he was screwing. Notice that the Portman source doesn't really say if Natalie KNEW Benjamin was already in a relationship when he began pursuing her. Oh, well. "That was on him."
Also, I agree with some of your theories that Benjamin was the one poking holes in the condoms. He hit the jackpot with this one, didn't he?
By the way, Natalie was at the People's Choice Awards last night, but it doesn't look like she took her bump to the red carpet. Sigh… I think this is probably going to be happening a lot. So many awards shows, so many opportunities for Natalie to remind us that she's too good to walk a red carpet. Anyway, you can see some shots of Natalie backstage with her bump here, at HuffPo.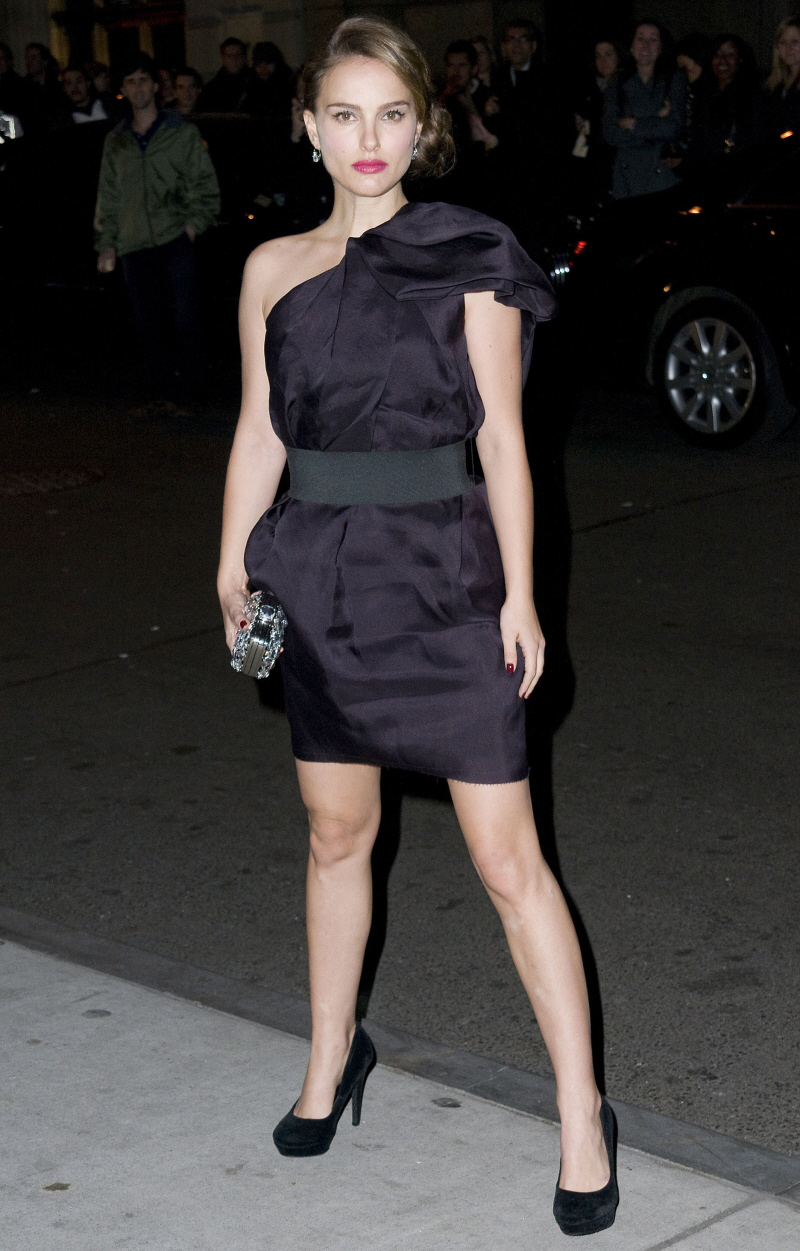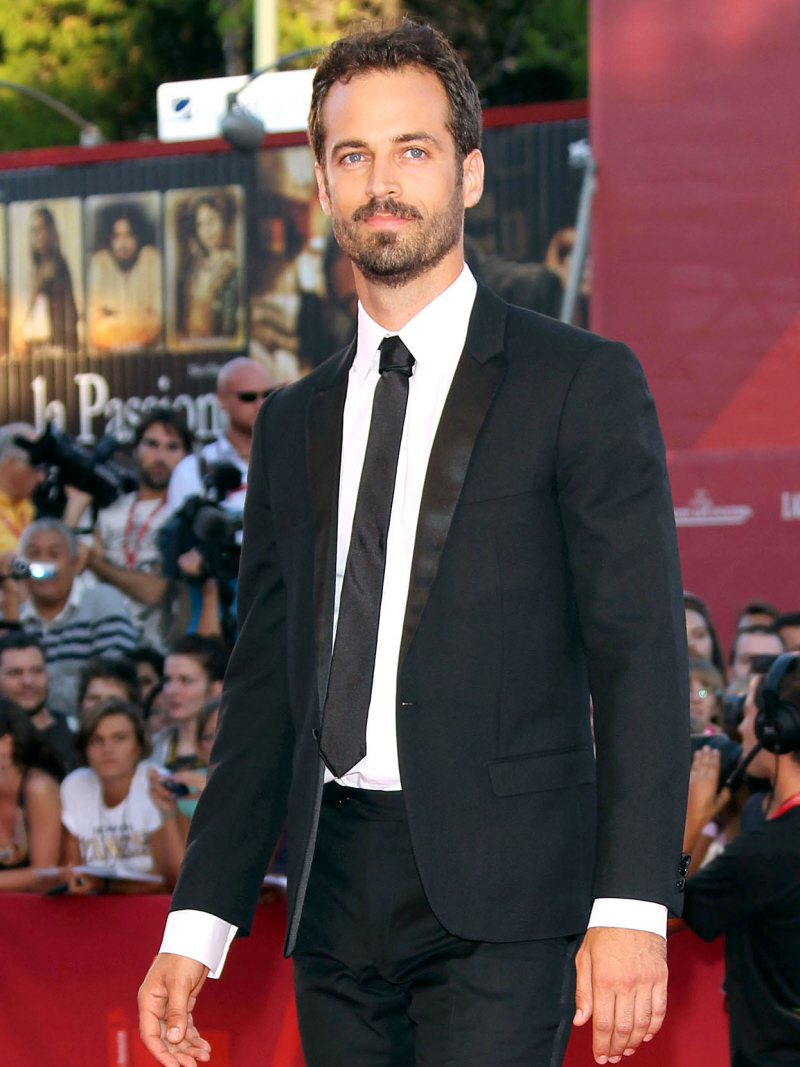 Photos courtesy of WENN.