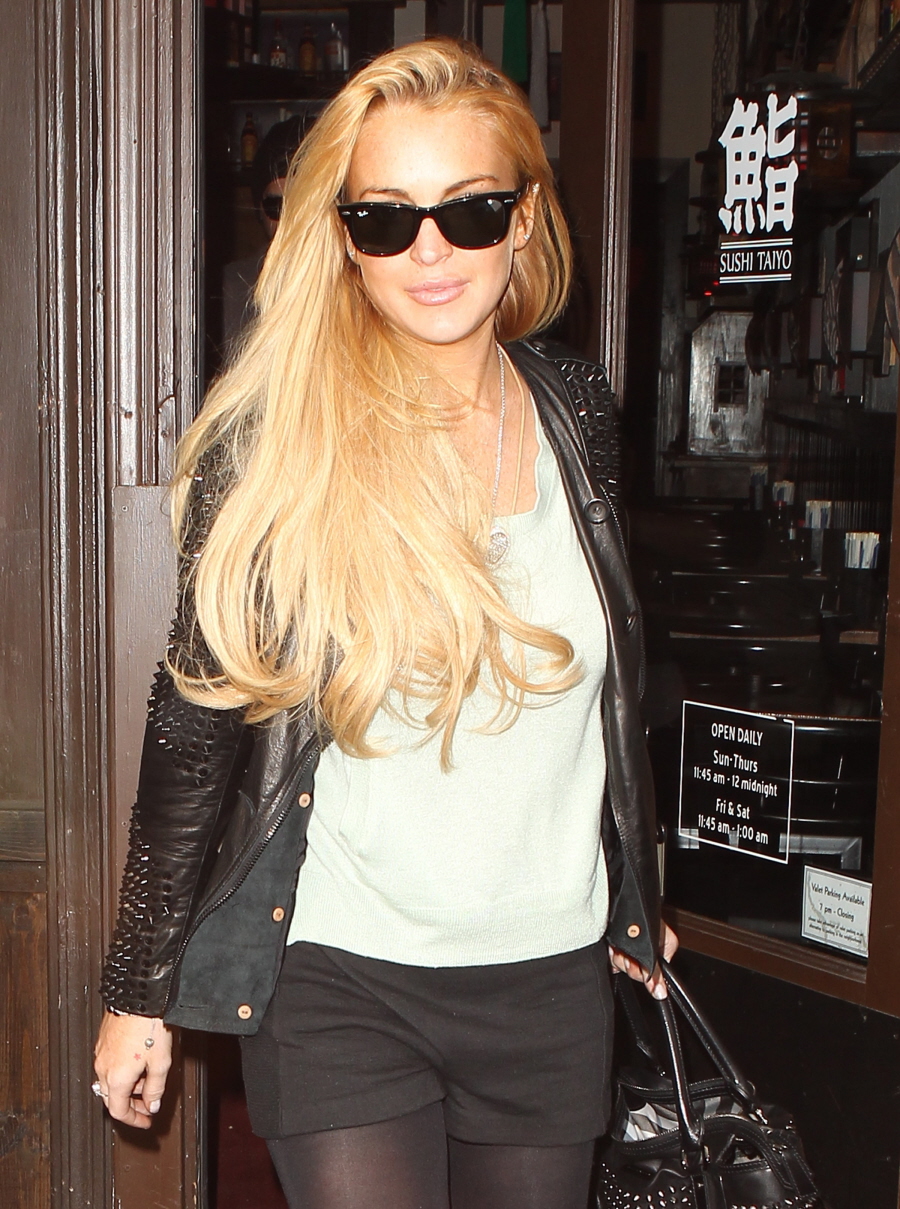 These are photos of Lindsay Lohan out and about in Los Feliz on Friday. Lindsay's full-on crack hustle has already commenced, as we already know, and Lindsay is showing off one of her big hustles in these photos – the necklace. It was given (FOR FREE) to her Pascal Mouawad, a jeweler that Lindsay has crack hustled from before. The heart-shaped diamond pendant is 10.10 carats, and worth approximately $25,000. That's not all! Lindsay is also back to driving – and I'm being completely and totally serious, LA residents: watch your asses. This crackhead will really mess your junk up. Don't drive unless necessary, and watch out for bleached blonde crackheads driving Range Rovers, because that is Lindsay's new ride. It was "lent" to her by Germanindependent.org.
More crack hustling… according to TMZ, Lindsay isn't going to be living alone in her rented Venice Beach house. She's got herself a "roommate". The roommate is a girl she met in rehab, and the girl will be living with Lindsay rent-free. According to sources, the girl has been "sober" longer than Lindsay, and this is Lindsay's attempt to surround herself with sober people. Two thoughts: first, I'll bet they have a blast when they drink together and secondly, I bet Lindsay and this girl are in some kind of sexual relationship. If it is sexual, I doubt it's true love in Lindsay's case. This girl is likely just someone Lindsay wants to flaunt in front of her next-door neighbor, Samantha Ronson.
Speaking of which, my last story. First Lindsay claimed she "didn't know" she was moving in right next door to her ex-girlfriend, the woman that Lindsay has been violently obsessed with for years, the woman that Lindsay has been crack stalking for years. Then, Lindsay claimed (through sources) that if Samantha wanted it, Lindsay would move out. And then Lindsay claimed… wait for it… that she would build a privacy fence around her property so Samantha couldn't spy on HER. Well, E! News got Lindsay to go on the record about all of the Sam Ronson stuff, and here's what E! News reported:
Of all the beaches in all the bohemian 'hoods in the world, she had to move there. Lindsay Lohan is smacking down various tabloid reports that are suggesting the fresh out of rehab starlet might vacate her new Venice, Calif. rental home because it just so happens to be located literally next door to her ex-girlfriend, Samantha Ronson's place.

Whoops!

When quizzed by E! News about whether she had any intention of moving, Lohan replied with an emphatic "No," and then laughed off the question.

No word what her former gal pal thinks about that.
[From E! News]
See? It's all about Samantha. Lindsay has a cracked-out plan to make Samantha love her, and it involves moving in next door, flaunting a fake girlfriend to make Samantha jealous, then something with duct tape, several knives, a ransom note, a mountain of cocaine and a cracked-out Thelma & Louise-style drive to Mexico. LINDSAY HAS A PLAN.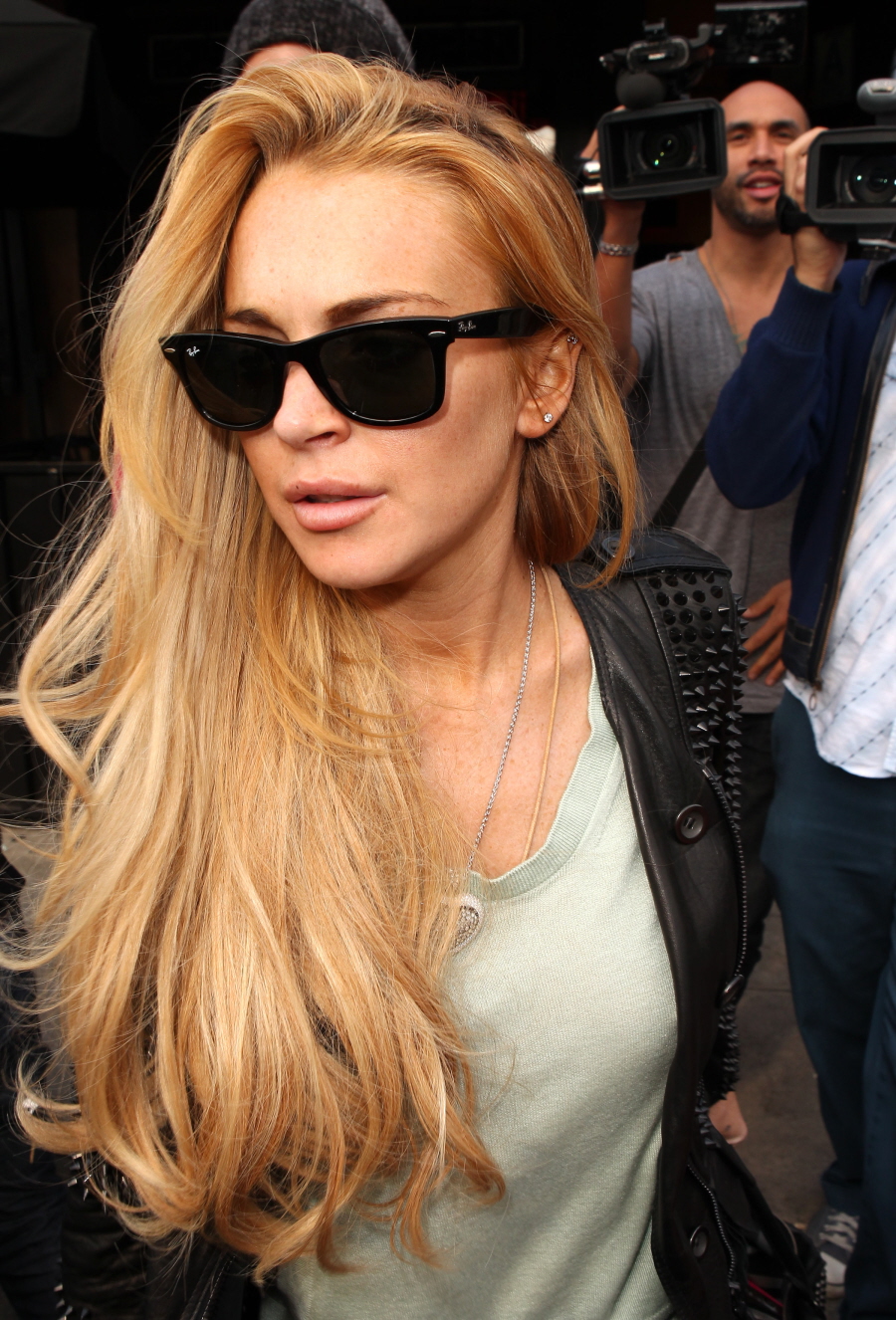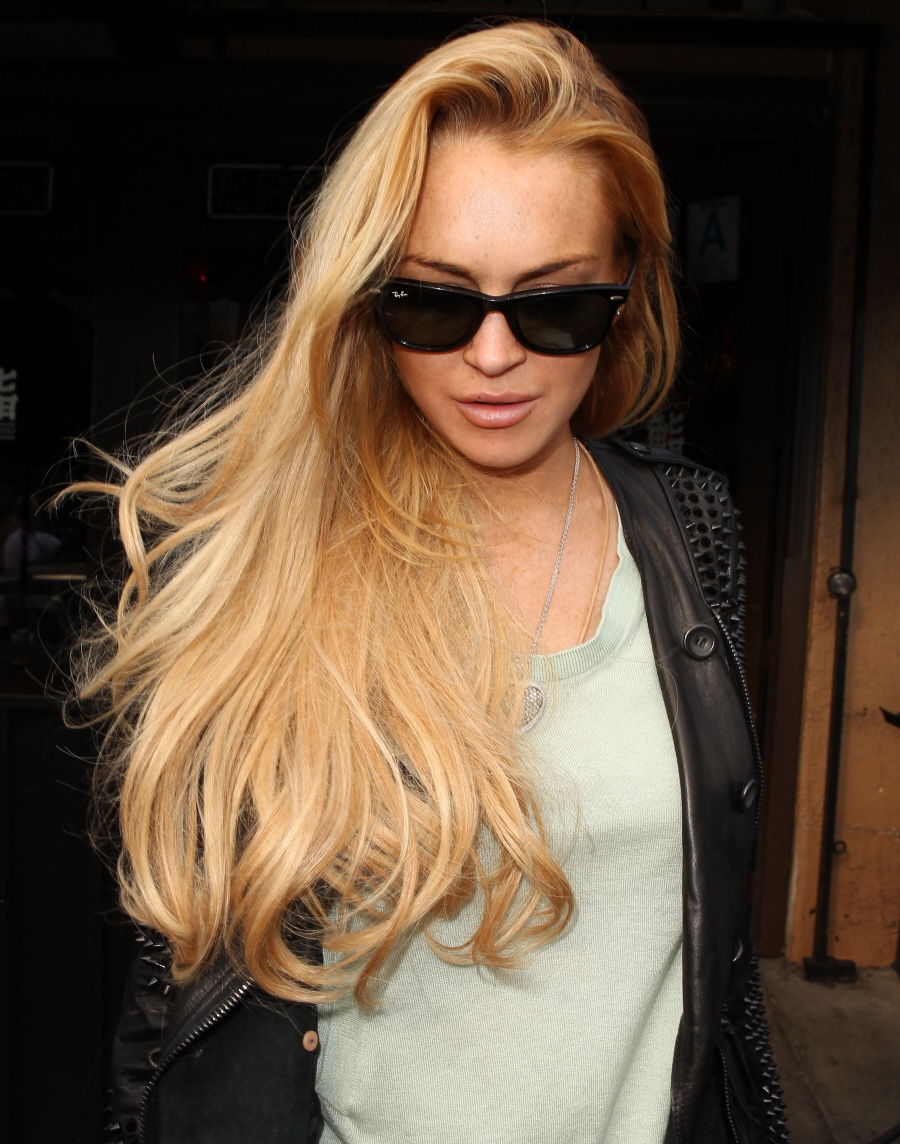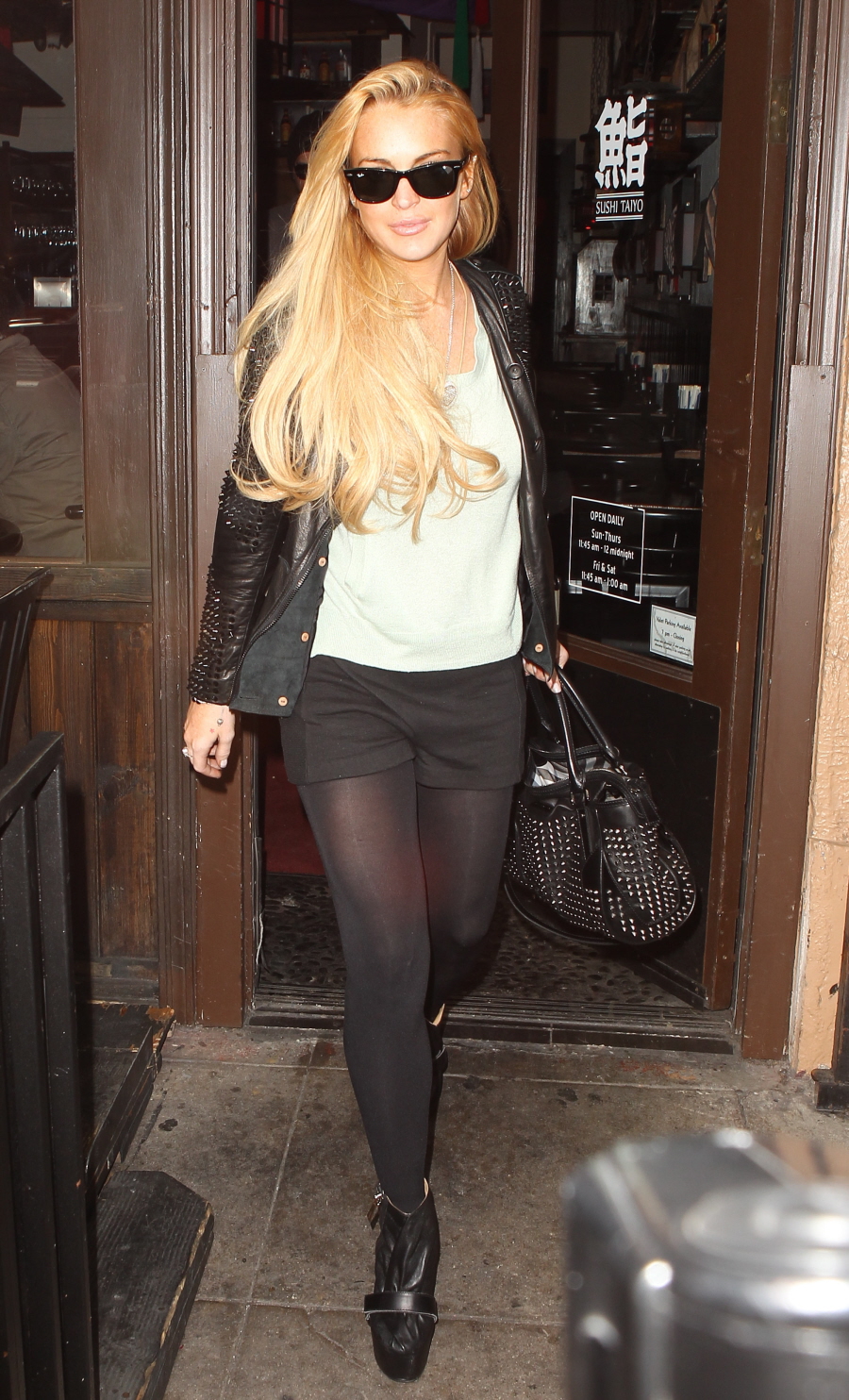 Photos courtesy of Fame.