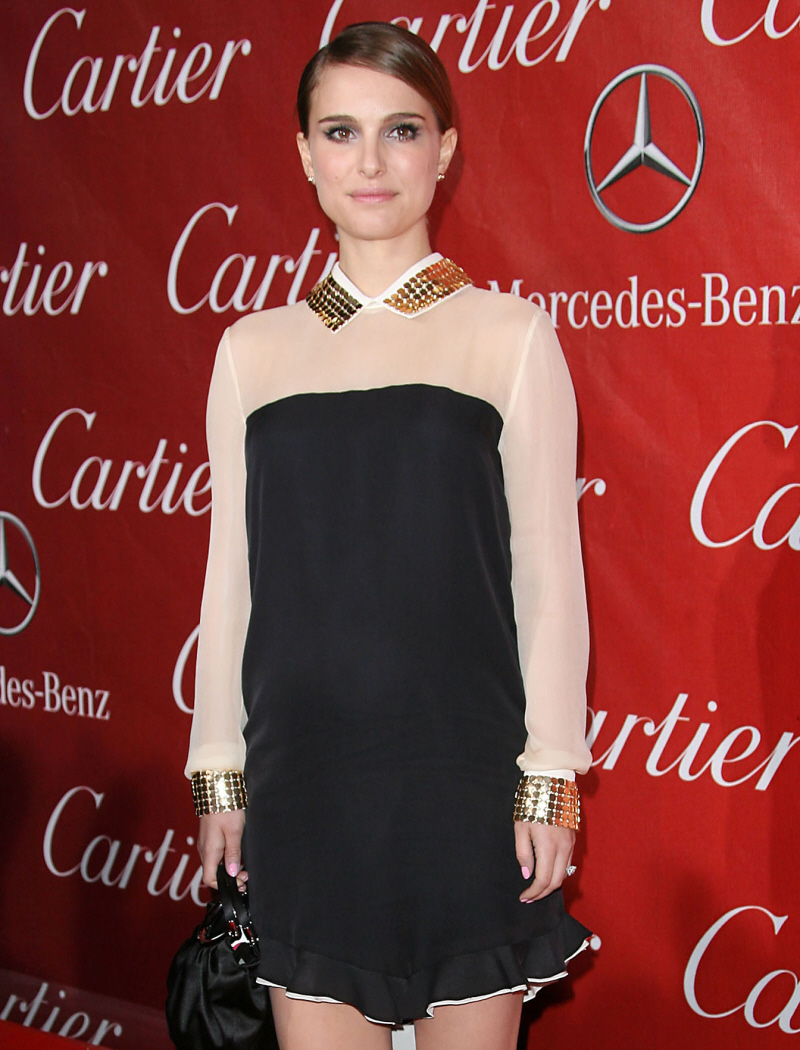 Well, it looks like this tragedy of a maternity dress was designed by Vionnet, usually a solid label. What would possess a hip fashion house to put gold bedazzling on a faux collar and cuffs? Ugh. Anyway, it's All Natalie, All The Time, and it will be through the awards season. She was at the Palm Springs International Film Festival with her fiancé Benjamin Millepied, although he's not in any photos from the event. Which is interesting, isn't it? He shows up for her, but she issued the memo: "No famewhoring. All of these events are about ME, not you." I guess we won't be seeing another "I'm a dancer-director-writer-producer-chef" interview anytime soon? Anyway, during her awards acceptance speech, Natalie gushed a bit about Ben:
Natalie Portman got a little verklempt about her husband-to-be on Saturday. Accepting the Desert Palm Achievement Award at the Palm Springs International Film Festival, the tight-lipped pregnant star couldn't help gushing about Benjamin Millepied, the dancer/choreographer whom she met while making Black Swan.

As Frenchman Millepied, 33, looked on from the audience, Portman, 29, got teary-eyed as she thanked her fiance who "partnered me in the movie and who now partners me in life."

About three months along with Millepied's child, Portman concealed her baby bump with a Vionnet dress and proudly wore her stunning engagement ring — UsMagazine.com revealed the first pics on Friday — as she accepted her trophy.
[From Us Weekly]
At the film festival, Natalie did additional press too. When Parade Magazine got a hold of her and asked what her future career plans were, she replied "I'm cooking a child." I guess meaning that she's taking time off? She also spoke about her Oscar dreams: "It's obviously a big honor [to win an Oscar]. The company in which it puts you even to be mentioned among these other women is a huge, huge honor and a huge compliment. It's just an extremely flattering, just meaningful to be among these people I really respect and admire." Wow, she REALLY wants it. More than any other potential Best Actress contender. I wonder what that means for her chances?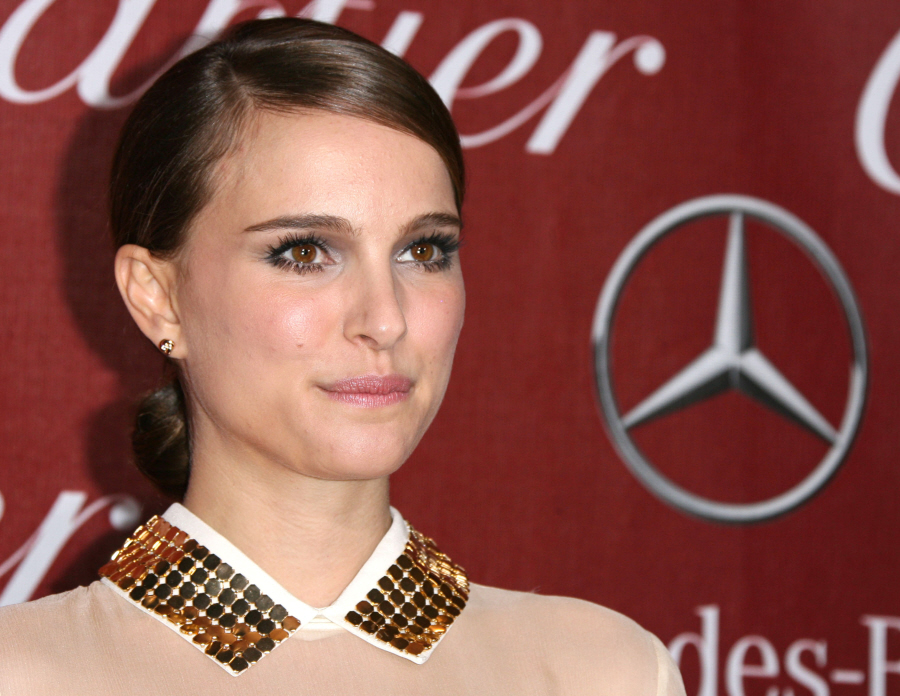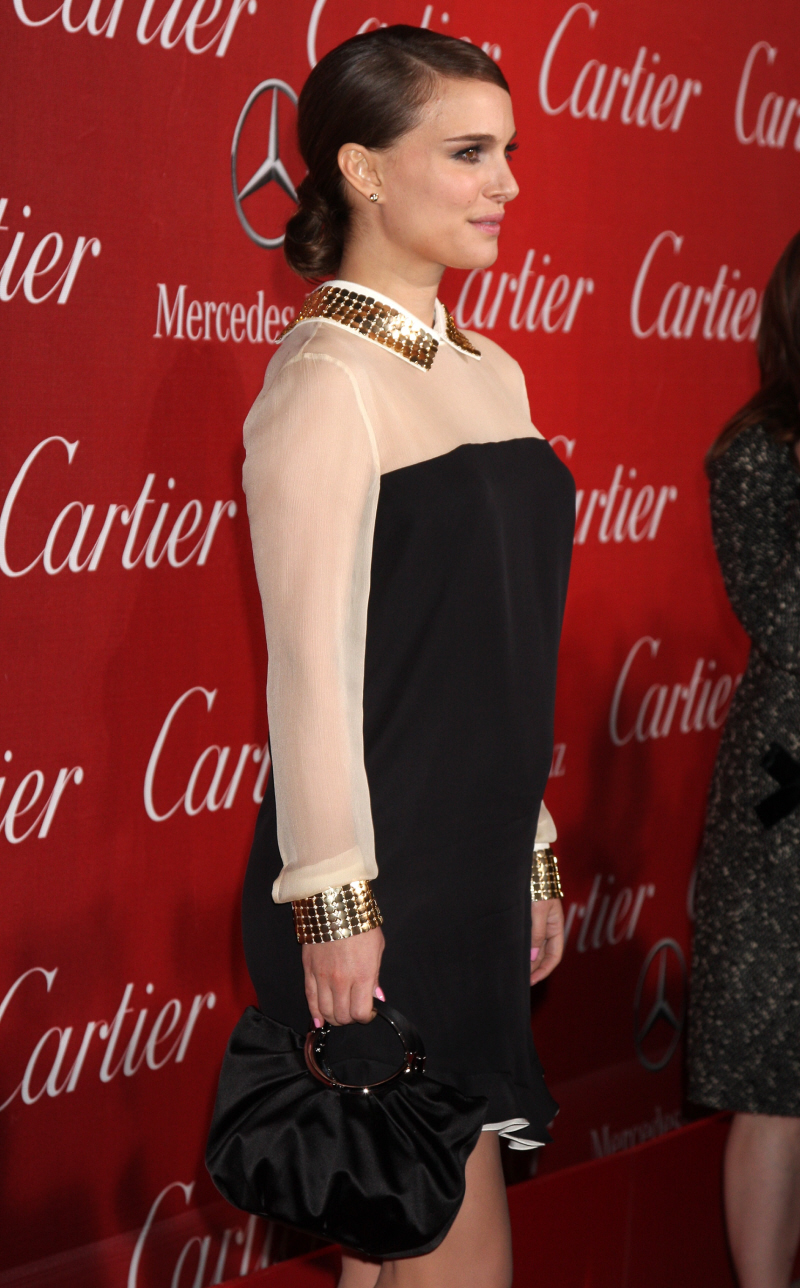 Photos courtesy of WENN.