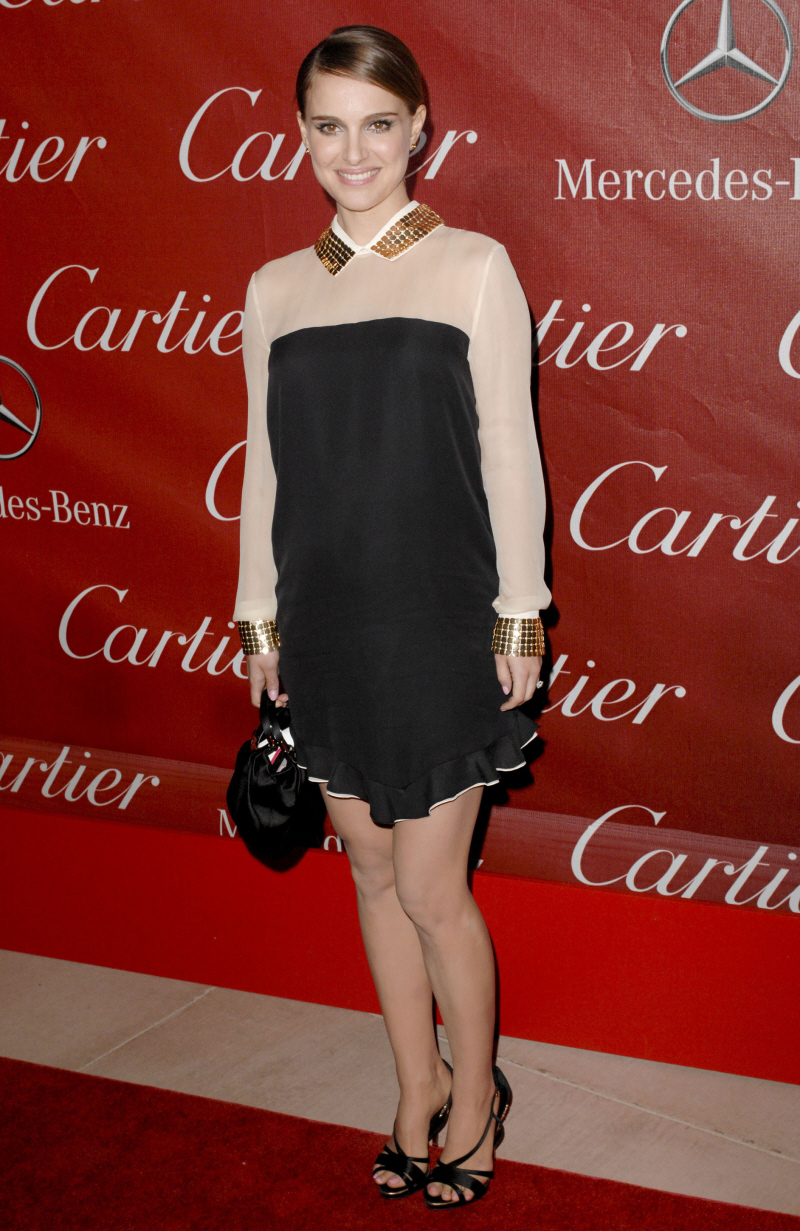 Natalie Portman promoted Black Swan at the Palm Springs International Film Festival this weekend – these are photos from the photo call on Saturday. I think Natalie got the memo about her bitchface, because she was really exerting the effort to smile for the cameras. Natalie, we understood about the bitchface retroactively, because of your pregnancy. We get that you were uncomfortable. And many of us even liked your bitchface!
Anyway, Natalie showed off her bump in this absolutely hideous maternity dress. I get that she's probably trying to look a bit matronly and mature, just to be classy and not have it "all hanging out" while pregnant, but still. There is no reason for such a pretty girl to wear this budget-looking disaster. If the white piping on the hem and the white gauze with the black bodice weren't tacky enough, the designer went and added GOLD accents on the collar and cuffs. Absolutely and unconditionally tragic.
At the festival, Natalie took home the "Achievement Actress" award and she also presented Javier Bardem with the "International Star Award". When asked about impending motherhood, Natalie said: "I have no idea what it is going to be like so I'll feel it out."
Last thing… she was wearing her engagement ring, and I was trying to crop a photo to get a good angle on it. Here's the best that I got, and if you want to see a better photo of the ring, go here to Us Weekly: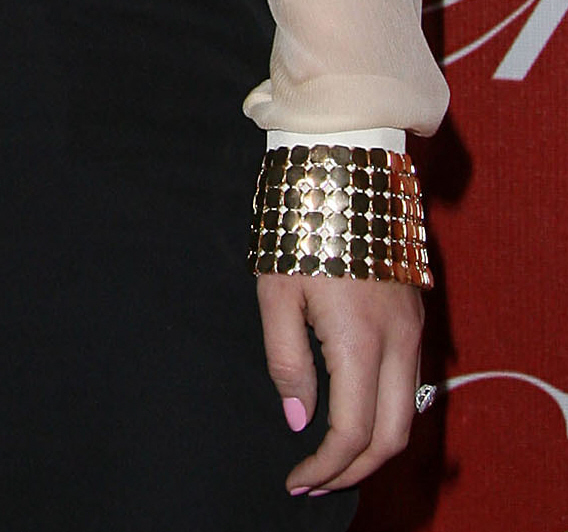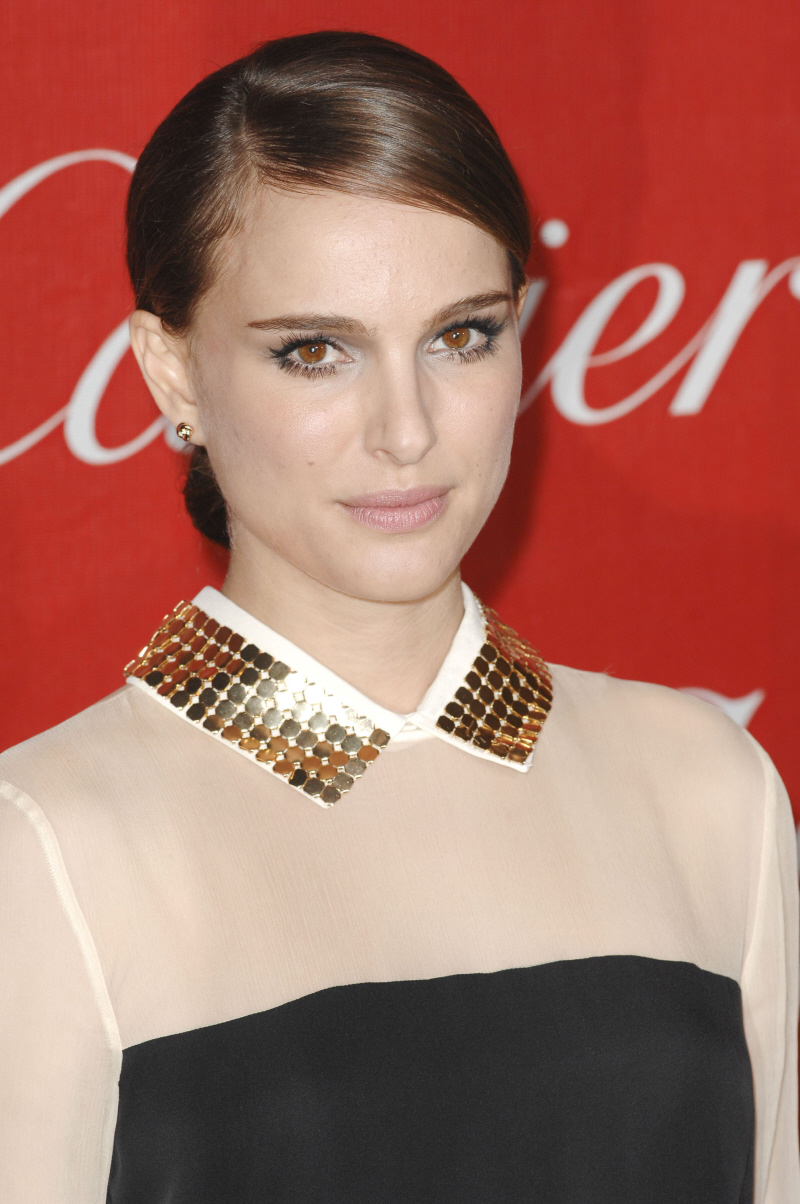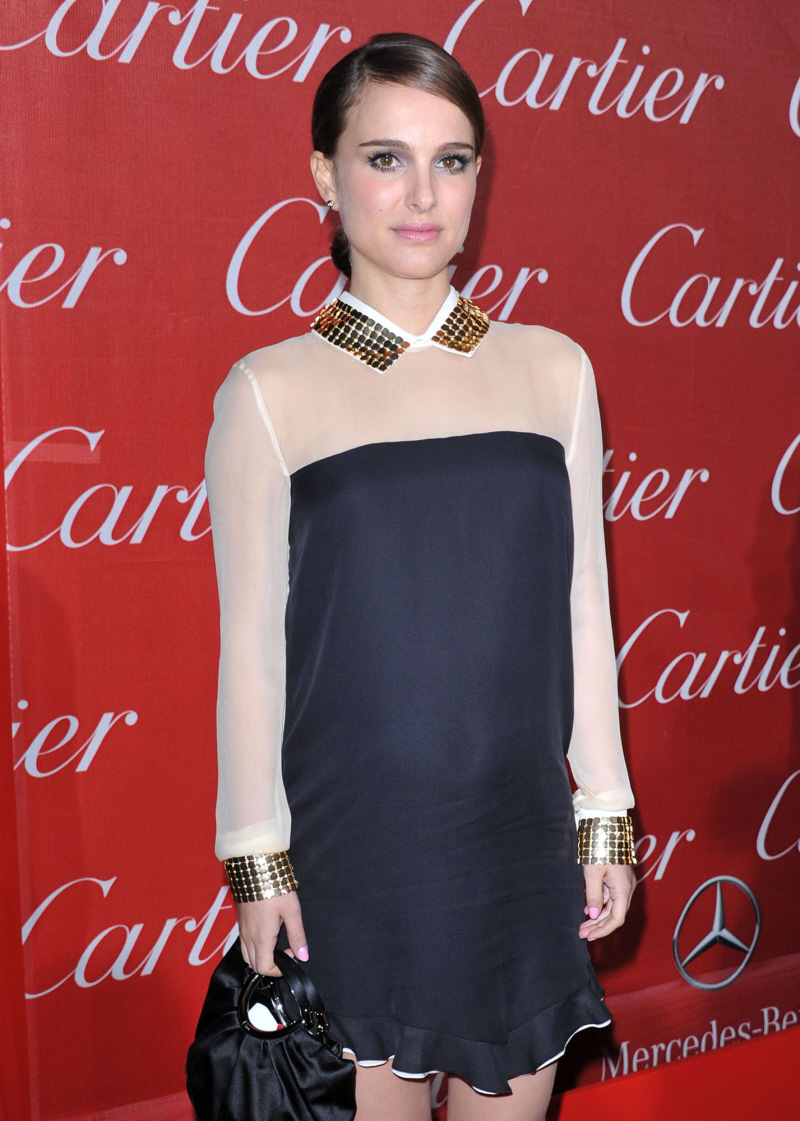 Photos courtesy of WENN.