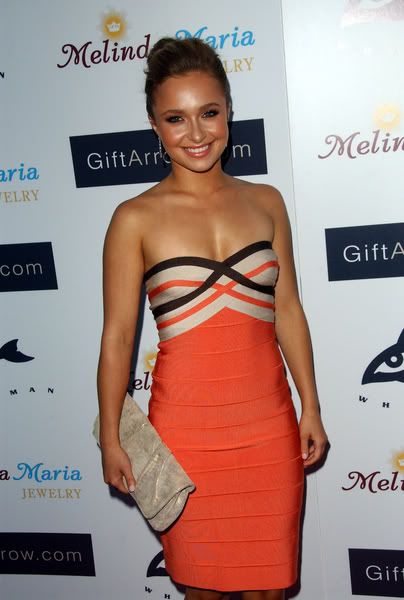 Many have been calling Heroes star Hayden Panettiere the next Lindsay Lohan, and it looks like the first step down that path has been taken in the form of her publicly feuding parents. Hayden and her mom and dad attended a party at Beso restaurant last night, looking like the happy family; but when they returned home, Hayden's father allegedly struck mom Lesley and the police were called.
Law enforcement sources tell TMZ Alan and Lesley Panettiere were at a party earlier in the evening. We're told Alan was upset because Lesley was "hanging" with someone at the shindig and he felt she was "disrespecting" him.

Sources say, according to Lesley's statement to Sheriffs, the couple went home, began arguing and he struck her in the cheek. We're told cops took pictures and there are visible marks.

Paramedics advised her she should go to the hospital but she refused. Alan did not give a statement to the police. It's unclear if any of their kids were at the house at the time of the incident.
It's disappointing that the Panettieres are turning out to be another textbook pair of Hollywood parents. It happened to Macaulay Culkin's parents; Britney Spears' parents and of course the Lohans. The kid gets famous and all of the sudden the parents lose their minds. Add that to the fact that Hayden dresses like a 25 year old, is dating a 30 year old and is already fancying herself as a pop singer, and the similarities between her and Lohan are really starting to pile up. Hopefully we won't be reading about her DUI or trip to rehab next.
Hayden Panettiere is shown out at a benefit for the Whaleman Foundation at Beso restaurant last night. Her little brother, Jansen, mom Lesley and boyfriend Milo Ventimiglia are also shown. Credit: Albert L. Ortega / PR Photos