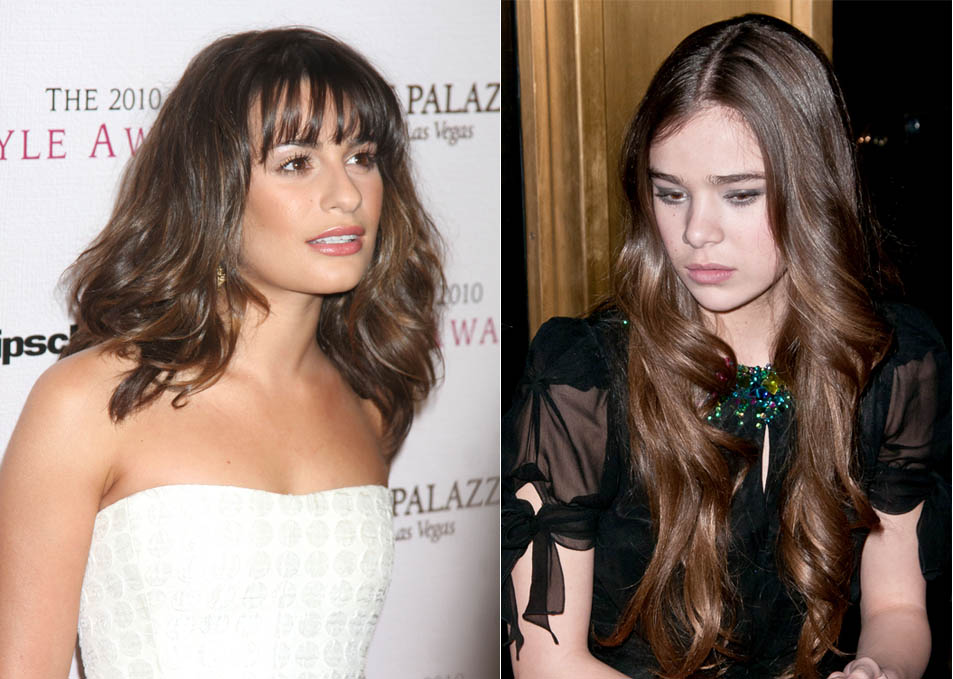 Gossip Cop got a comment from Glee's Lea Michele on the story we heard Monday from breakout True Grit star Hailee Steinfeld, 14, about how Lea snubbed her on set. Supposedly Hailee approached Lea to ask for an autograph and Lea whisked by, completely ignoring her and almost bringing her to tears. In her story, Hailee focused on her disappointment at not connecting with a star she admired. She didn't seem to blame Lea or anything, but you could tell she was hurt. Lea has responded and it sounds like she doesn't remember this incident and if it did happen, it was someone else's fault. She did say she was sorry and feels bad about it though:
"I heard Hailee was upset and feel terrible. The 'Glee' schedule is so jam-packed that the PA probably pulled me so that I wouldn't be late to set. I never meant to hurt her feelings. She's an extraordinary talent and I look forward to meeting her one day."
[From Gossip Cop]
Hailee did say that someone else took Lea away and told her it wasn't a good time, so I guess Lea deserves a pass for it. Given all we've heard about what an insufferable person Lea is, it isn't hard to believe the worst of her. I'm sure Hailee isn't the first young fan to get ignored by Lea, and she won't be the last. Now that Hailee has been on the receiving end of a celebrity snub, she'll probably be much more approachable and friendly as she heads toward stardom. She's moving on to much bigger things and won't need to worry about connecting with stars once she's in the audience at the Academy Awards.
Hailee Steinfeld is shown on 1/11/11 at the National Board of Review and on 12/14/10 at the True Grit premiere. Credit: Fame Pictures. Header images credit: WENN.com