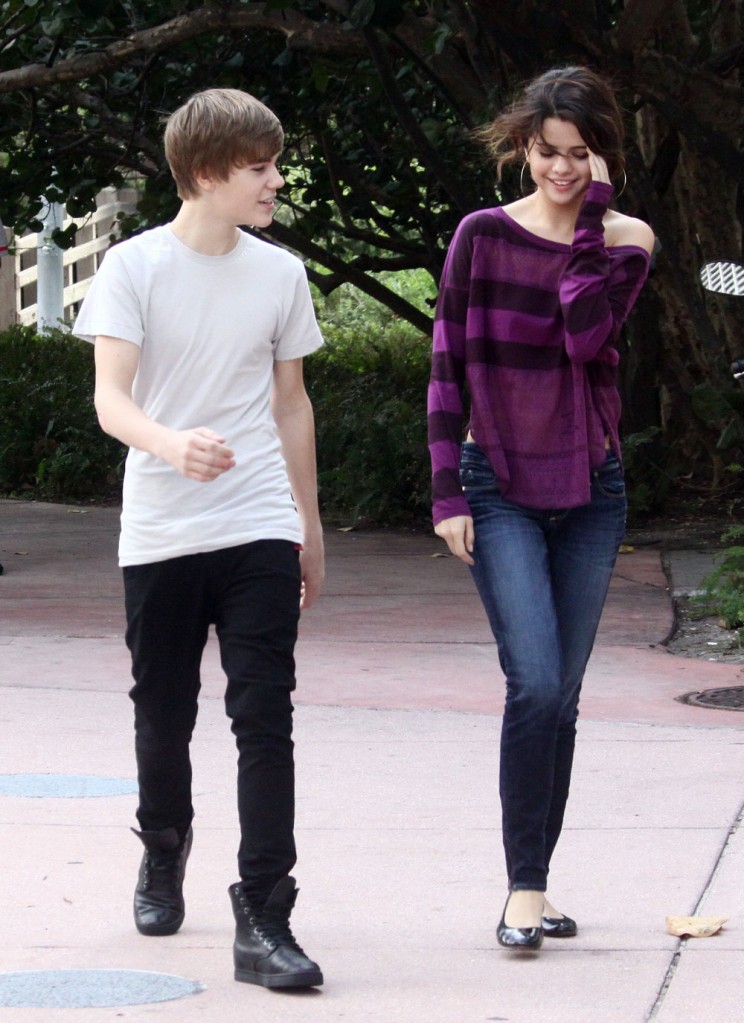 Here's a story from the National Enquirer that cracked me up a little. You may have heard this already, as I vaguely remember some gossip about it, but apparently little Disney star Selena Gomez, 18, has removed the "purity ring" she's worn since she was 12 and her parents are freaking out about it. Gomez is of course presumed to be dating Canadian heartthrob Justin Bieber, 16. The two were photographed looking cuddly on a cruise ship in the Caribbean and tens of thousands of tweens around the world are now out for Gomez's blood. She may have some more pressing worries at hand, if the Enquirer is to be believed:
Selena, 18, was recently photographed getting cozy with 16 year-old Justin in Miami and kissing him aboard a yacht off St. Lucia. The purity ring that she's worn for six years – a symbol of her pledge to remain pure and celibate until marriage – was nowhere in sight.

"When the ring came off, Selena's parents became unglued," a family friend told The Enquirer.

"Selena got the ring at 12 and never took it off," revealed the friend. "But when things started getting hot with Justin, suddenly she was wearing it less and less.

"Selena's family thinks the world of Justin and isn't opposed to them dating. But they're very conservative people and they'd be heartsick if she did something with him that she'd later regret.

"The family has even gone as far as having people in her entourage report back to them when she spends time with Justin. Selena hates being spied on, and that's pushing her away from her family."

Ironically, Her mom Mandy Teefy became pregnant with Selena when she was only 15. She split with Selena's biological father five years later and married Brian Teefy in 2006…

During all [her] outings with Justin, Selena [has] left the purity ring at home
[From The National Enquirer, print edition, January 24, 2011]
I hate to speculate on teenager's sex lives, so let's just give Selena the benefit of the doubt and say that she took off the ring because she outgrew it. For all we know she hasn't gone further with Justin than making out. I'm sure her parents are telling that to themselves too. These kids need to get "the talk," even if that ship has long since sailed.
I'm not sure if The Enquirer is right about this, though. I looked for photos of Selena with the purity ring, and the last photo I could find of her wearing a ring was in April. The ring has a little pearl on it and doesn't look like the band they're calling her purity ring. (Here's a link to a video with photos of that particular ring.) She may have just taken it off because she was sick of wearing it.
In related news about these two, Bieber was rushed to the hospital in Burbank, California recently when he suffered an allergic reaction while on the set of CSI filming his guest spot. He was said to be having trouble breathing but has since fully recovered. He was treated for about 30 minutes and then released.
Photos below from WENN.com. Header photo from Fame and dated 12/18/10
Photo below is from 4/12/10. This is one of the last photos I can find of Selena with a ring, but it's not the same one the Enquirer says is her purity ring.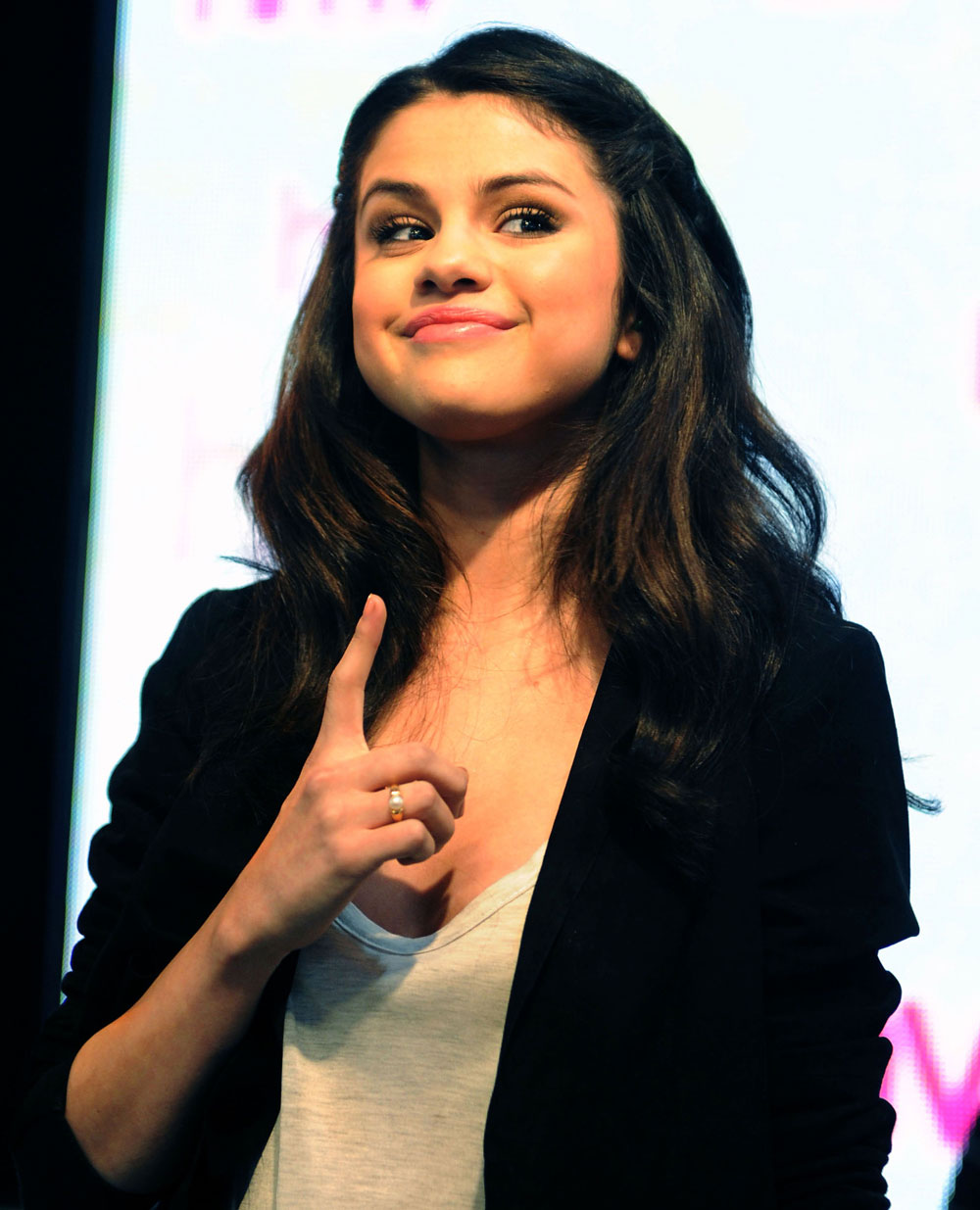 On 4/13/10.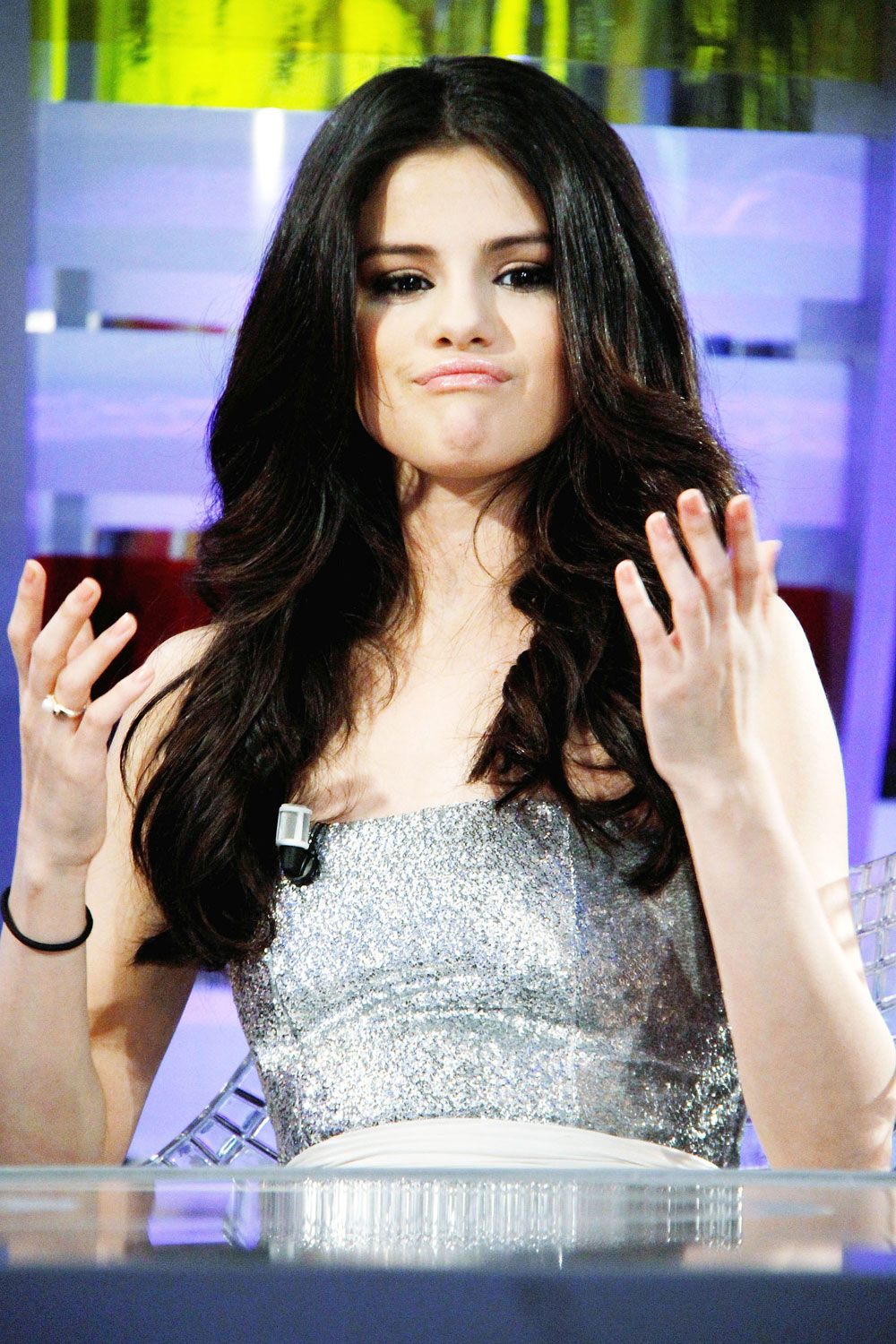 No ring on 10/18/10