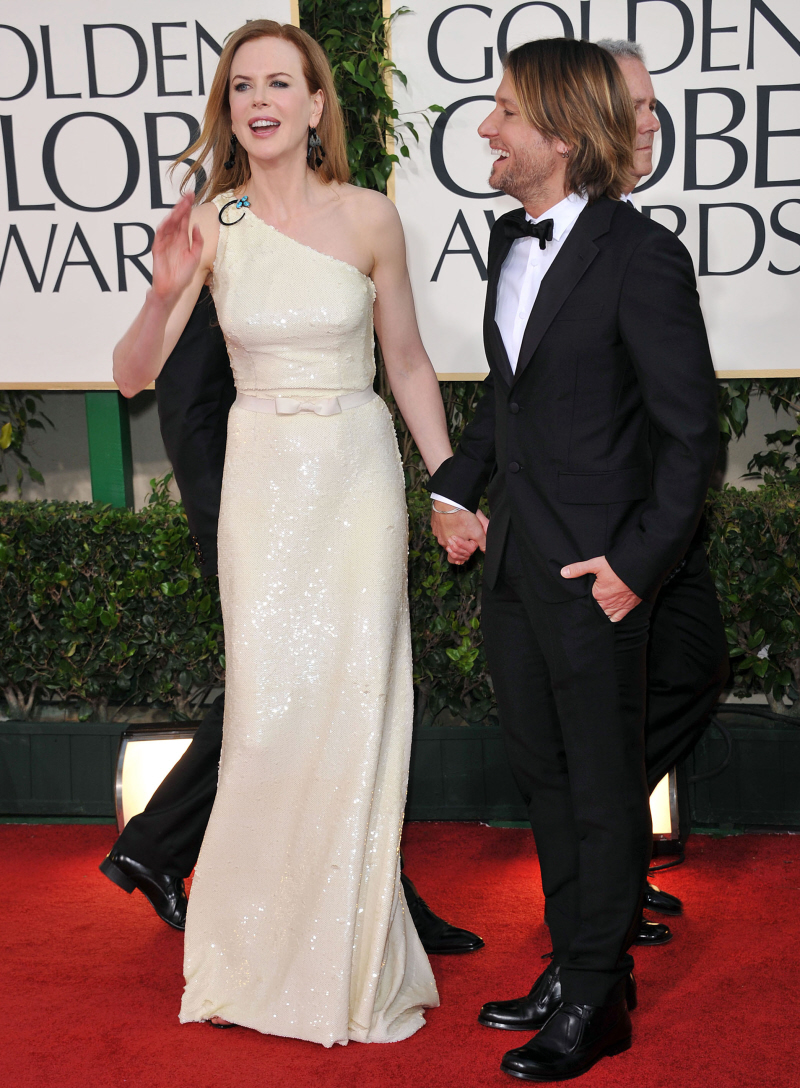 Nicole Kidman looked like hell last night, didn't she? It's as if she's punishing herself post-Botox marble-head. Now that her face is back to moving a little bit, Nicole was like "Eh, I'm just going to run a brush through my hair and throw on this ugly off-white dress." You know what killed me about the dress? It was seriously unflattering on her body – Nicole ALWAYS wears clothes that will make her look thin, and this dress made her look like she had (GASP) gained weight. Maybe she has gained some weight – if she has, seriously, good for her. But she needs to learn to not wear ill-fitting off-white dresses with waist bows. I would have thought Nicole already knew that!
Milla Jovovich… maybe I don't "get" her, but I thought the dress was ugly, I thought her styling was boring, and I didn't know why she was there. At all. She was just one big WTF? to me.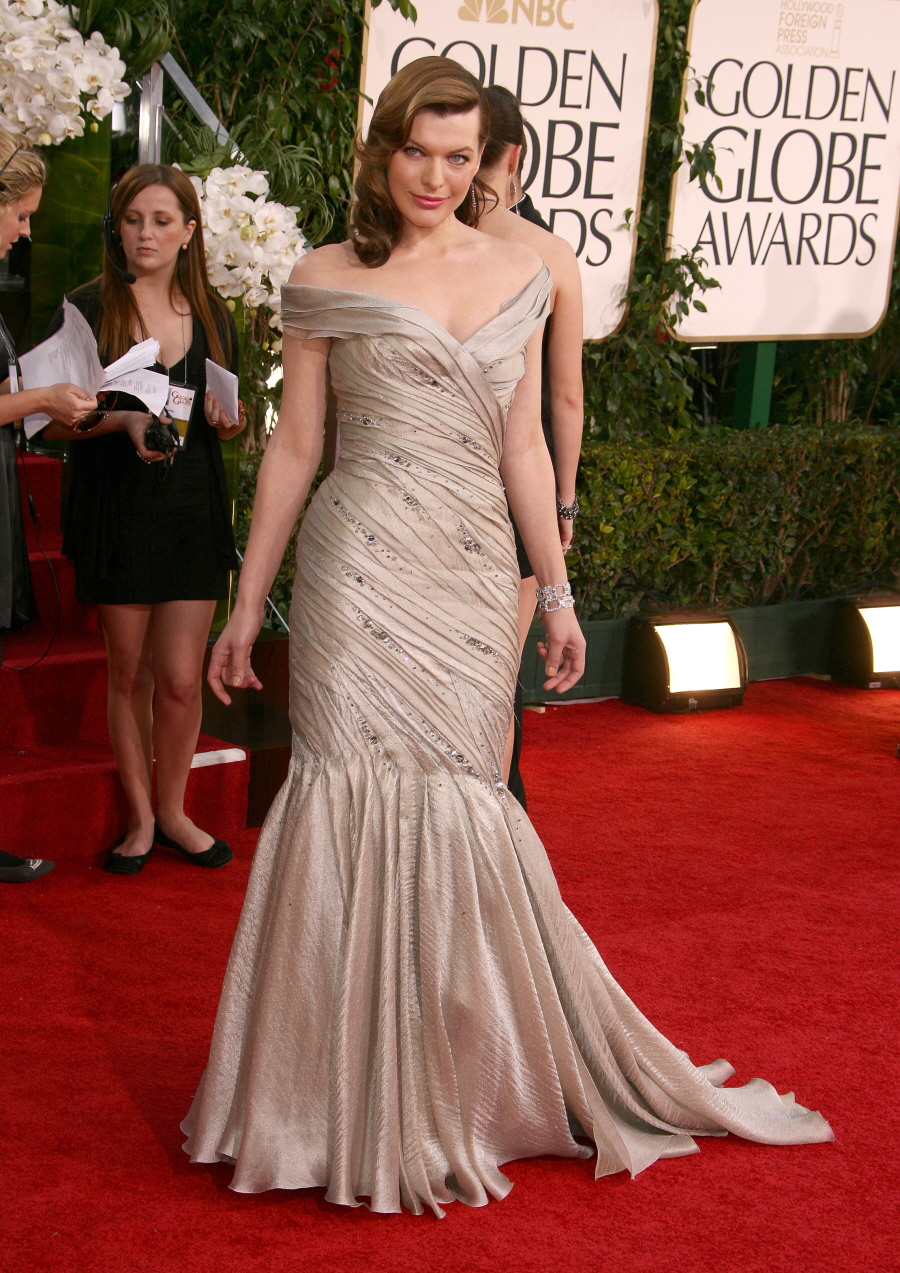 Megan Fox in Armani… more pink than neutral, but whatever. My mom thought her dress was really pretty, and maybe it was and I just can't see it. Megan could turn even the prettiest dress into something tacky and trashy. She just has that quality – even fine couture looks like a stripper's coverup on Megan.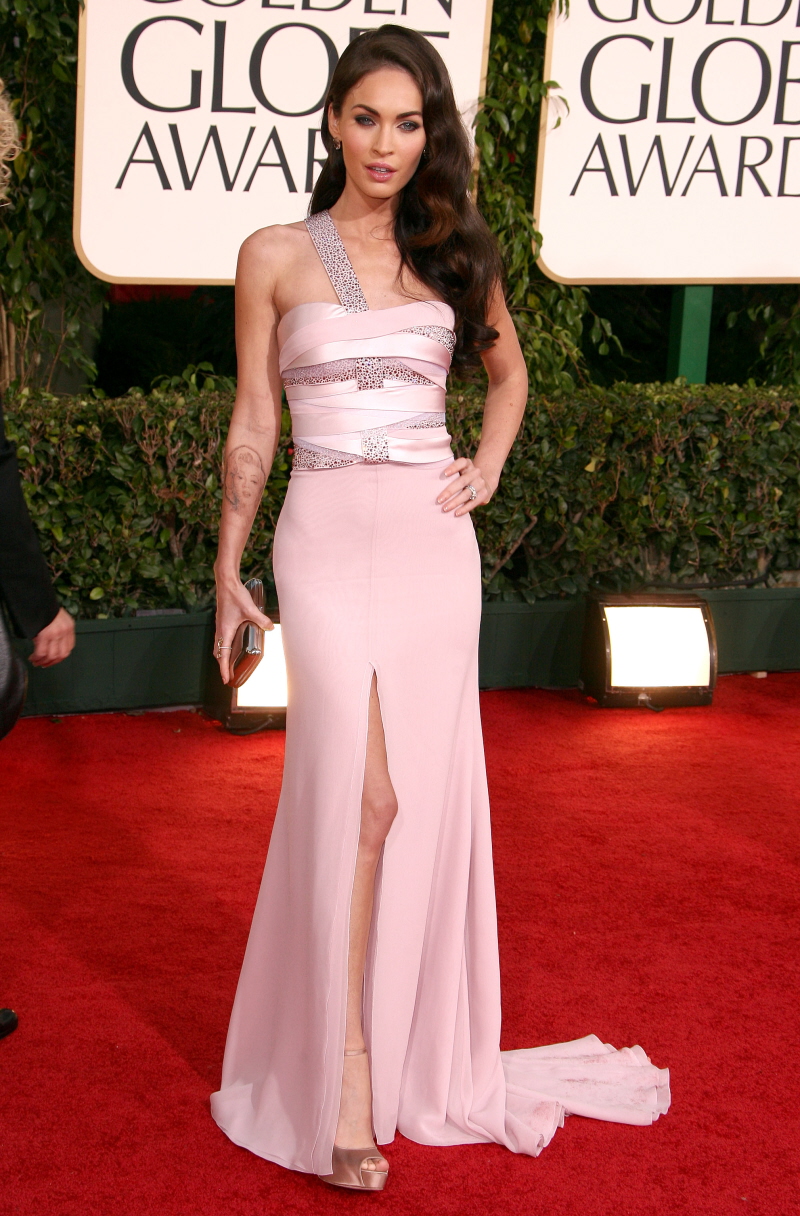 I honestly didn't hate Jennifer Lopez's dress, I really didn't. It was an interesting choice for her, and surprising covered-up and mature. It's like… she realizes she's in her 40s! Gasp. However, her makeup and hair was horrible. The makeup especially was just terrible.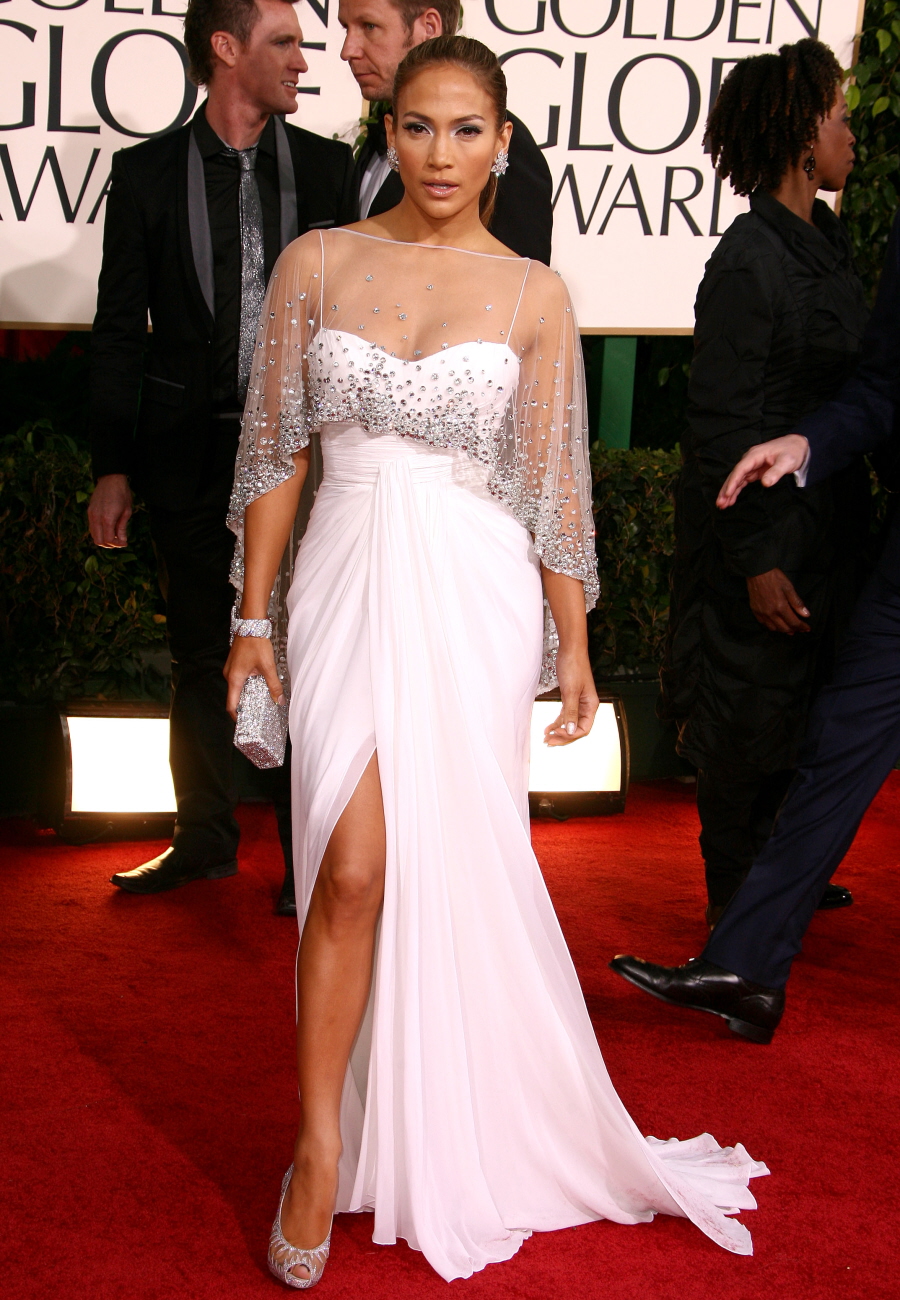 ScarJo makes it onto our bad hair post, and our bad neutrals post. I absolutely hated this gown on ScarJo. So matronly, and it washes her out terribly.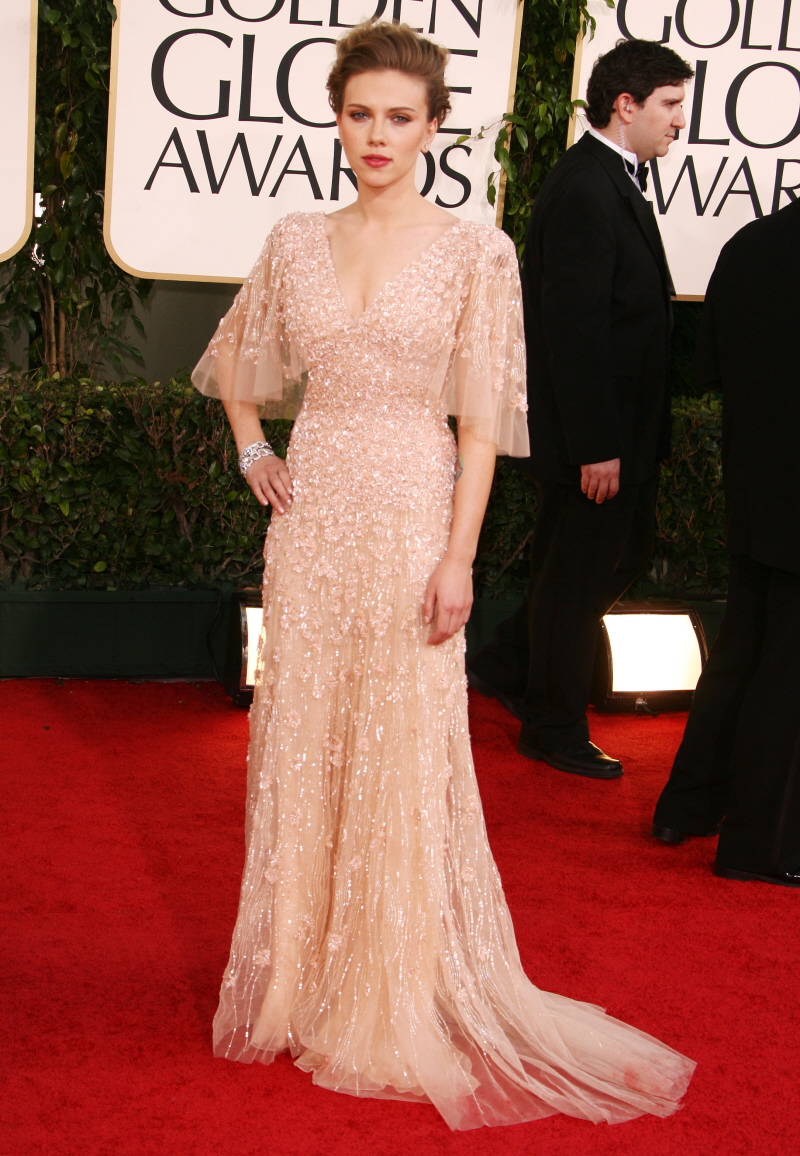 Kaley Cuoco – I would ordinarily ignore her, but she presented and she was kind of adorable when she got to give the Globe to her costar Jim Parsons. The dress is kind of awful, though. Just the wrong color for a blonde. It washes her out.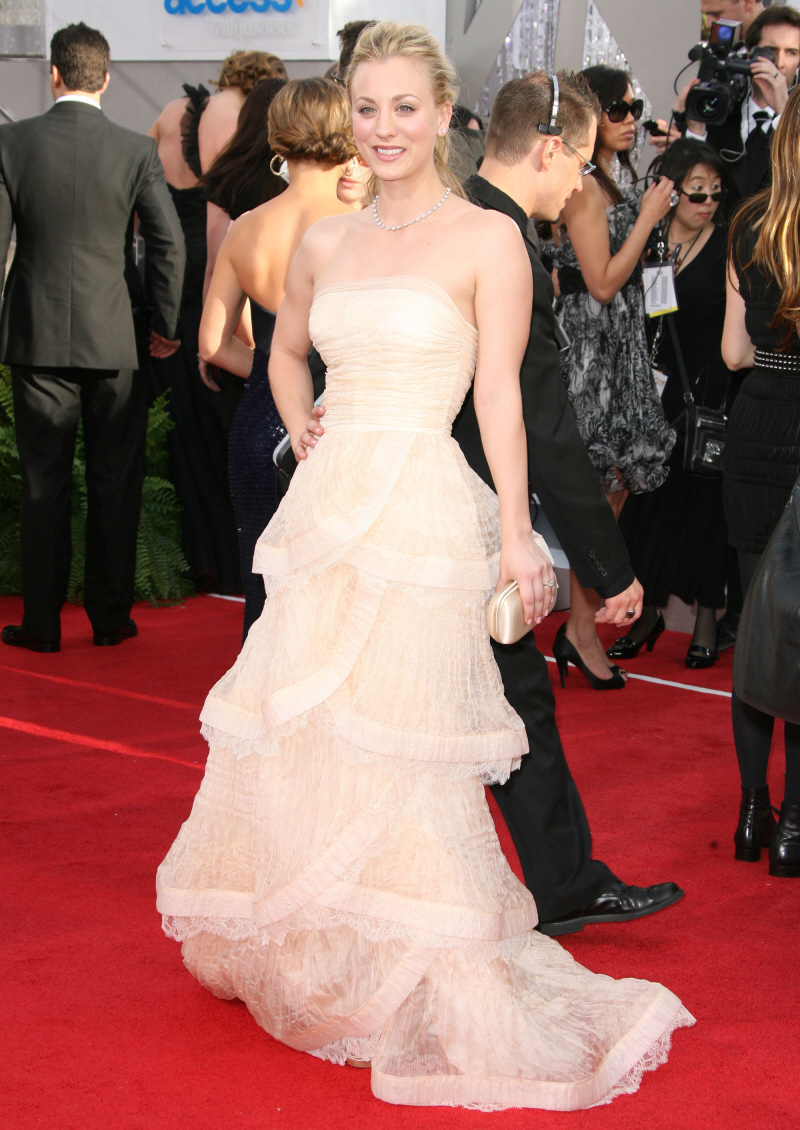 Photos courtesy of Fame and WENN.