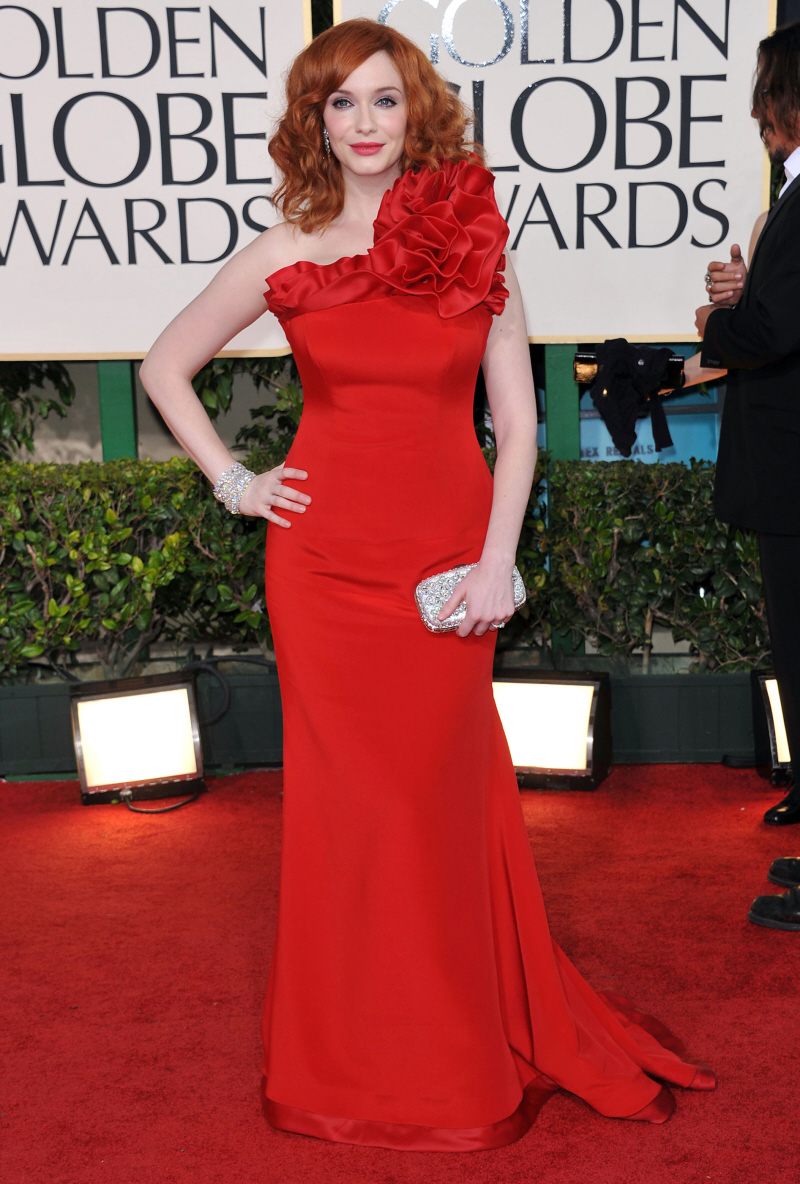 Okay, I'm kind of stretching for this "trend" post, but in my mind, all of these bitches are connected because they've all got too much stuff happening above the waist. Sometimes it's strange or off-putting shoulder details, sometimes it's crazy stuff happening in the bust. So… that's how I'm connecting them (don't yell at me, bitches). Let's take Christina Hendricks up there, the very definition of "top heavy" (her photo is in the dictionary under "top heavy"). The red gown is Romona Keveza, likely made specifically for Christina. While I like that Christina didn't go for a pastel (those tend to wash her out), the red shoulder piece completely overwhelms the look. It's too editorial, and it's just wrong on a woman who is already extremely top-heavy. But I like the red, Chrissy!
One of the highlights of the evening was all of the Lea Michele cutaways – the reaction-shot camera was stuck on her, and her over-acting and fake crying was absolutely hilarious. Plus, the bitch lost. And Jane Lynch made fun of her. So the fact that Lea wore a "pretty pink princess dress" with this ugly bust-shoulder detailing, made of cheap-looking taffeta, was pretty awesome. She looks like a Pepto-Bismal carpet stain.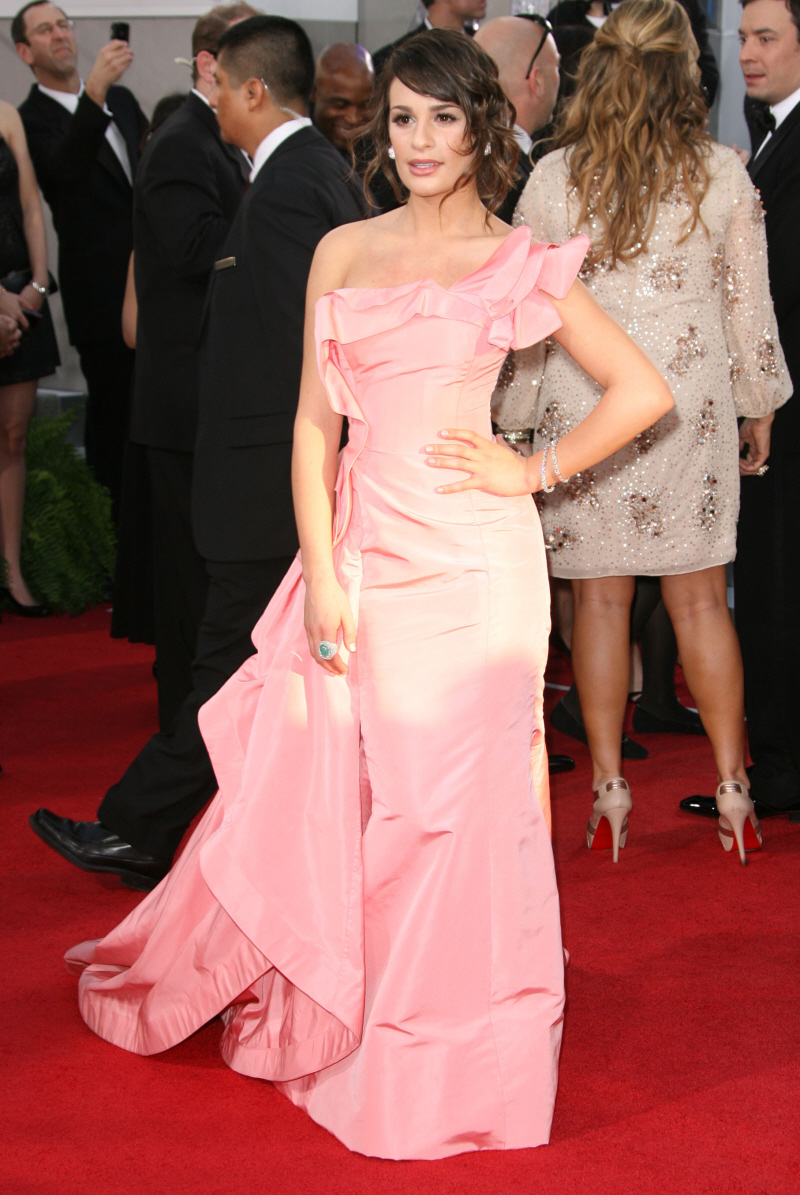 This is a Pear-Ass intervention. Jennifer Love Hewitt has NO IDEA what to wear now that she's gained some weight. Like, she doesn't realize that MORE fabric makes her look heavier. And yes, the extra fabric and detailing on the bust is tacky as hell, and completely ugly.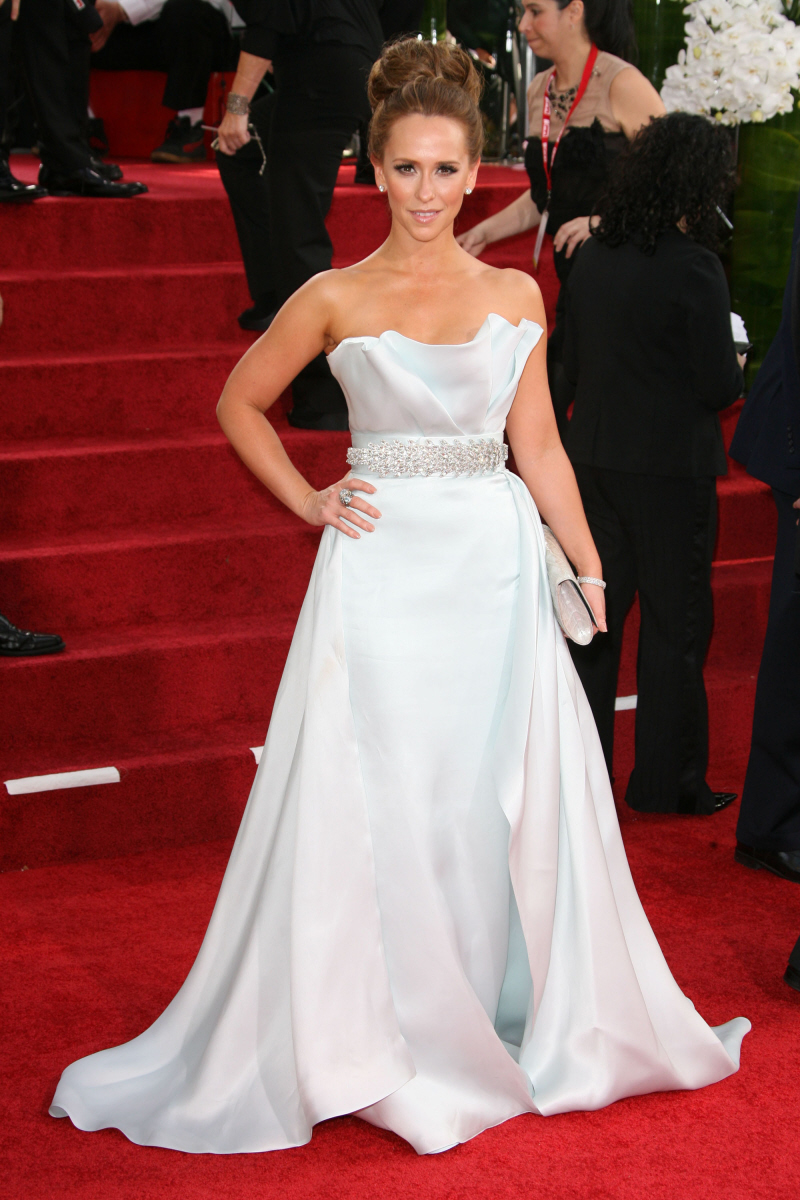 Piper Perabo in black, with what appears to be a tacked-on shoulder bow. I don't hate the idea of a shoulder bow, and the dress would be slightly boring without it, but the bow just seems like an afterthought. And it's totally limp too. Also: Ugh, I can't believe she was nominated.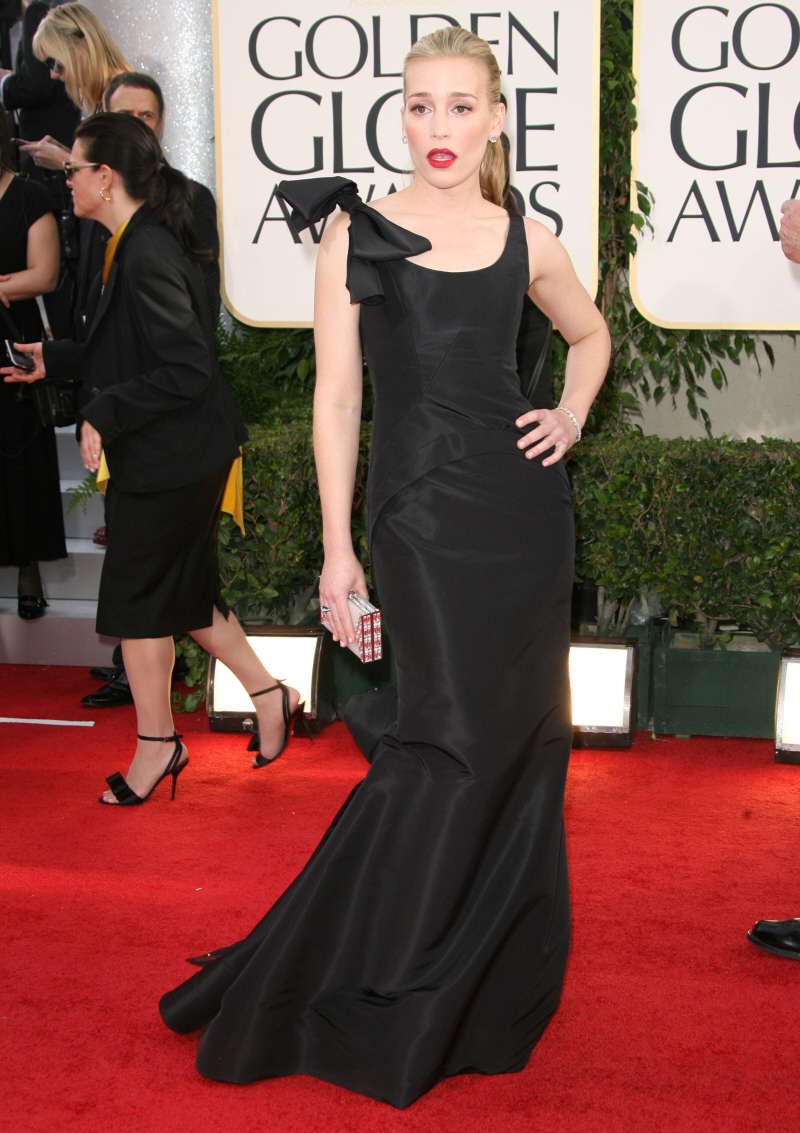 I didn't hate Julia Stiles' dress. It was kind of too much tulle, but I got it. And the shoulder detailing is appropriately balanced by the fuller mermaid skirt.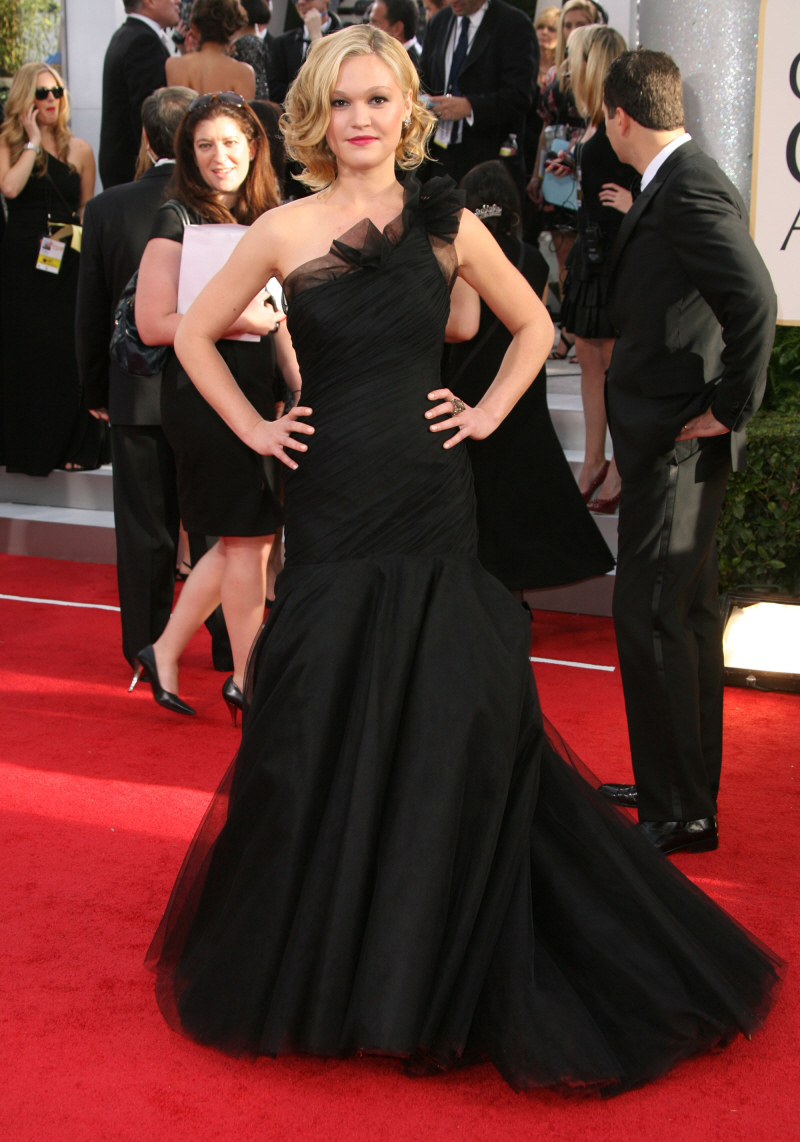 I said this last night in the Open Post – Natalie Portman has taken the "Rose Boobs" throne away from Charlie "Rose Boobs" Theron. All hail the new Rose Boobs! But seriously, did anyone take a good look at Natalie's dress? It was a MESS. The fit was completely off and there was too much fabric and weird bunching. As for the Rose Boobs… well, I thought the effect was really tacky and cheap-looking. Whatever.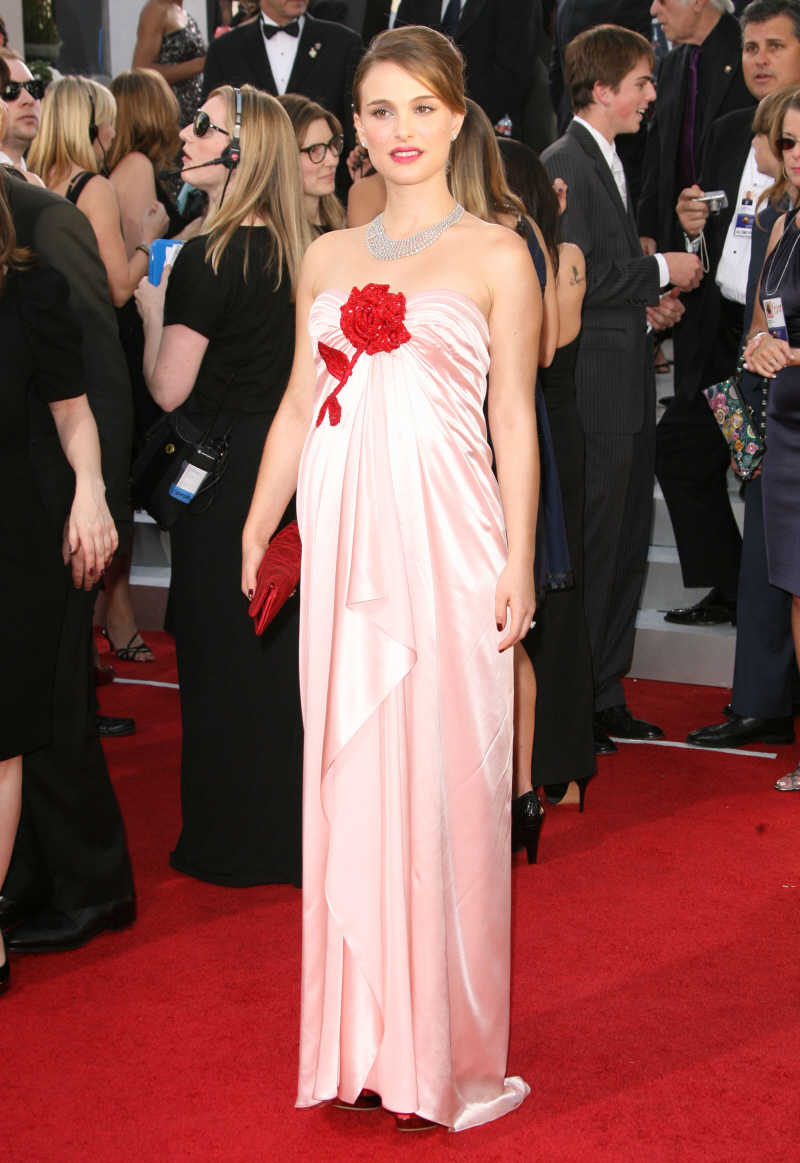 Leighton Meester -this dress was just hideous, all over. Not least of all because of the dumb shoulder detailing.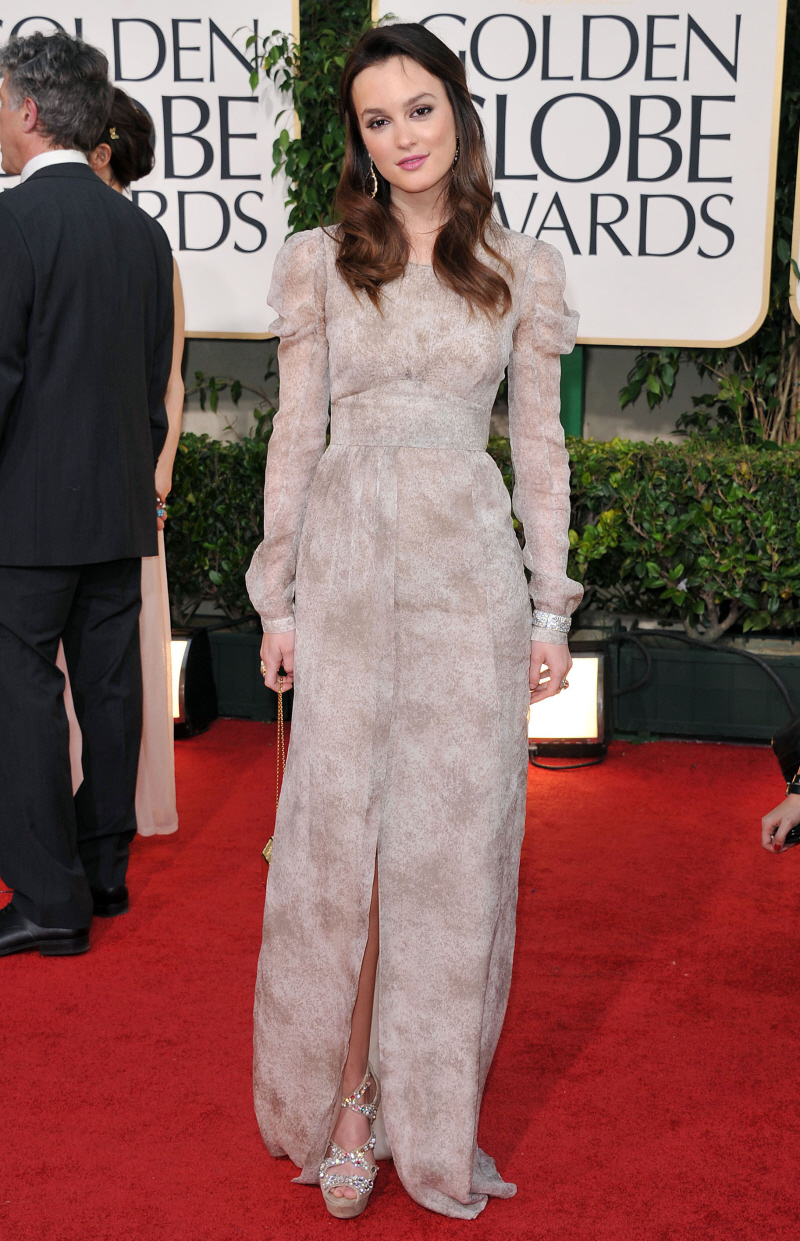 January Jones usually shows too much skin, but did anyone else see her pop her boob back into her Versace as she got out of her limo? I guess her boob came out to wish everyone well at the Globes. But yeah, January Jones… tacky or sexy? I can't decide. She's so pretty, and her figure is amazing, but the whole effect was rather tacky, IMO.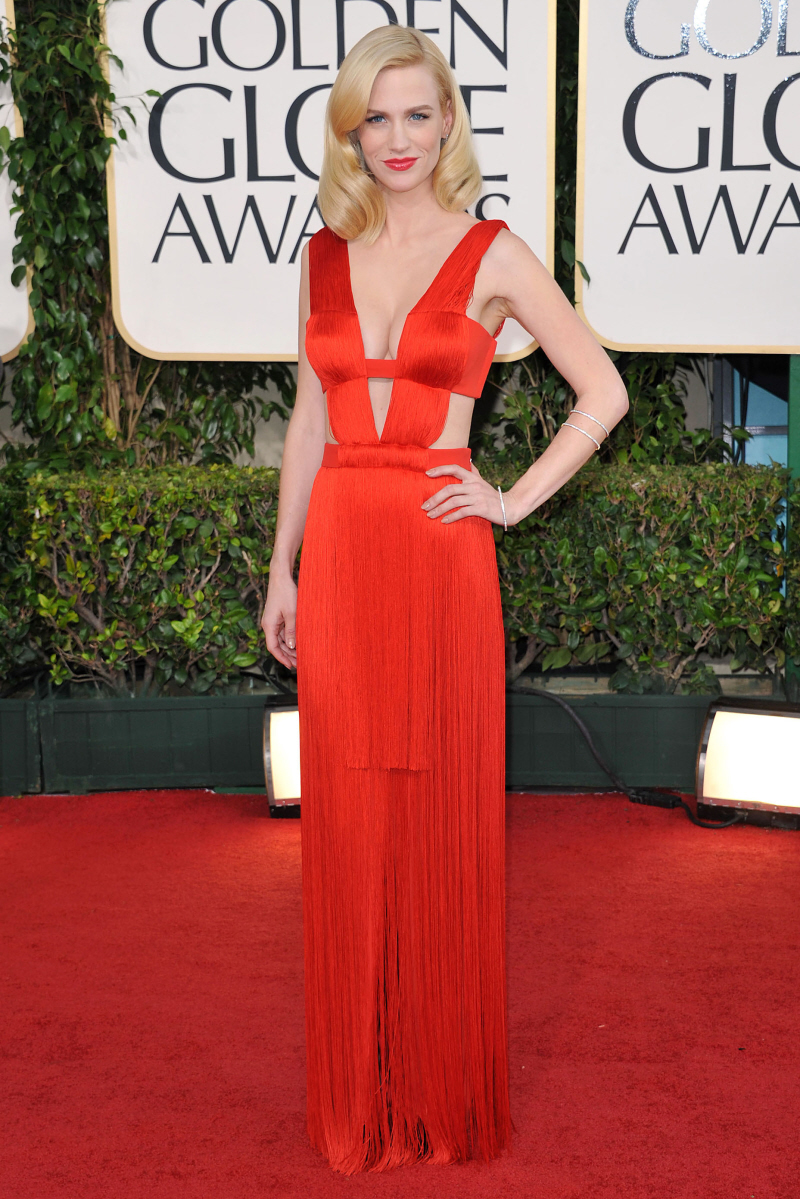 Anne Hathaway was probably the best of the big-shoulder trend. This dress was really, really beautiful on Anne, and it would have been mind-blowingly gorgeous without the puffy shoulder detail. Imagine if this dress had just had straight-cut shoulders and arms. Can you picture that? How gorgeous would Anne have looked in that? With these shoulders, the whole thing looks dated.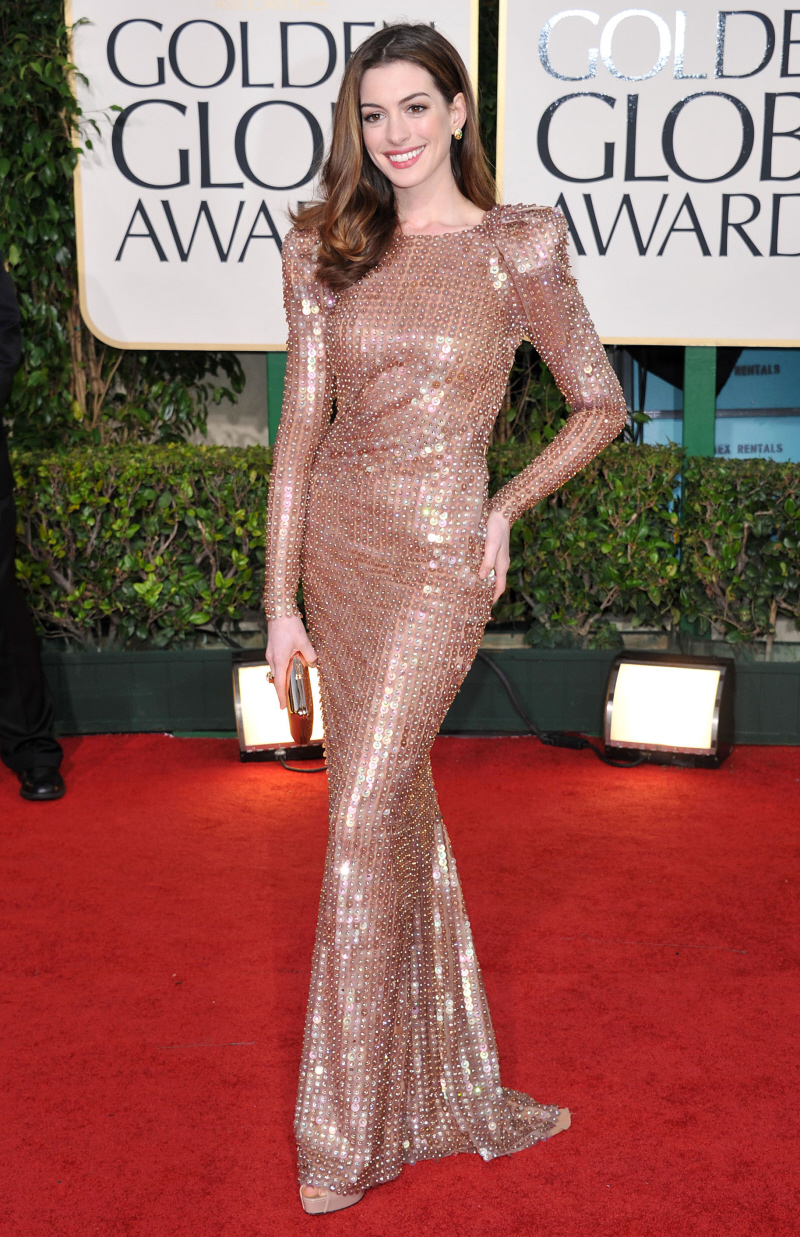 UPDATE: OH GOD I forgot Julianne Moore's monstrosity. Julianne might have been the worst dressed of the night! God, this was hideous.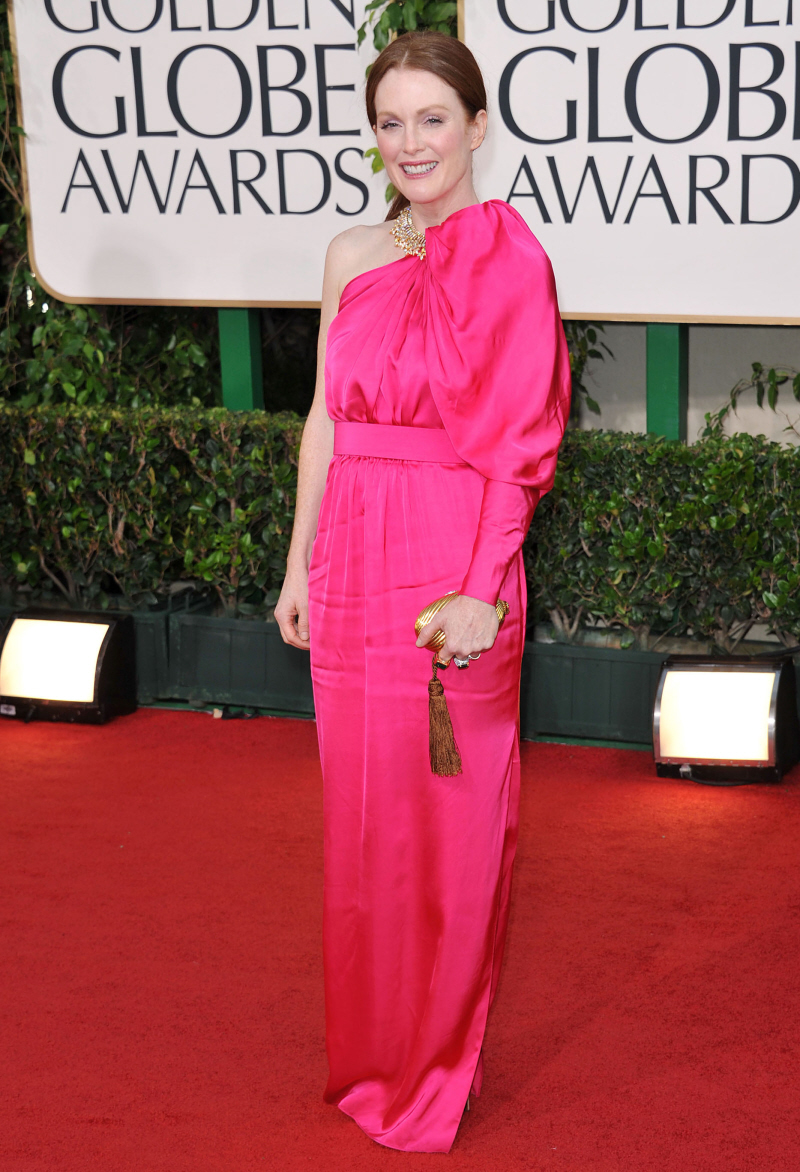 Photos courtesy of WENN.