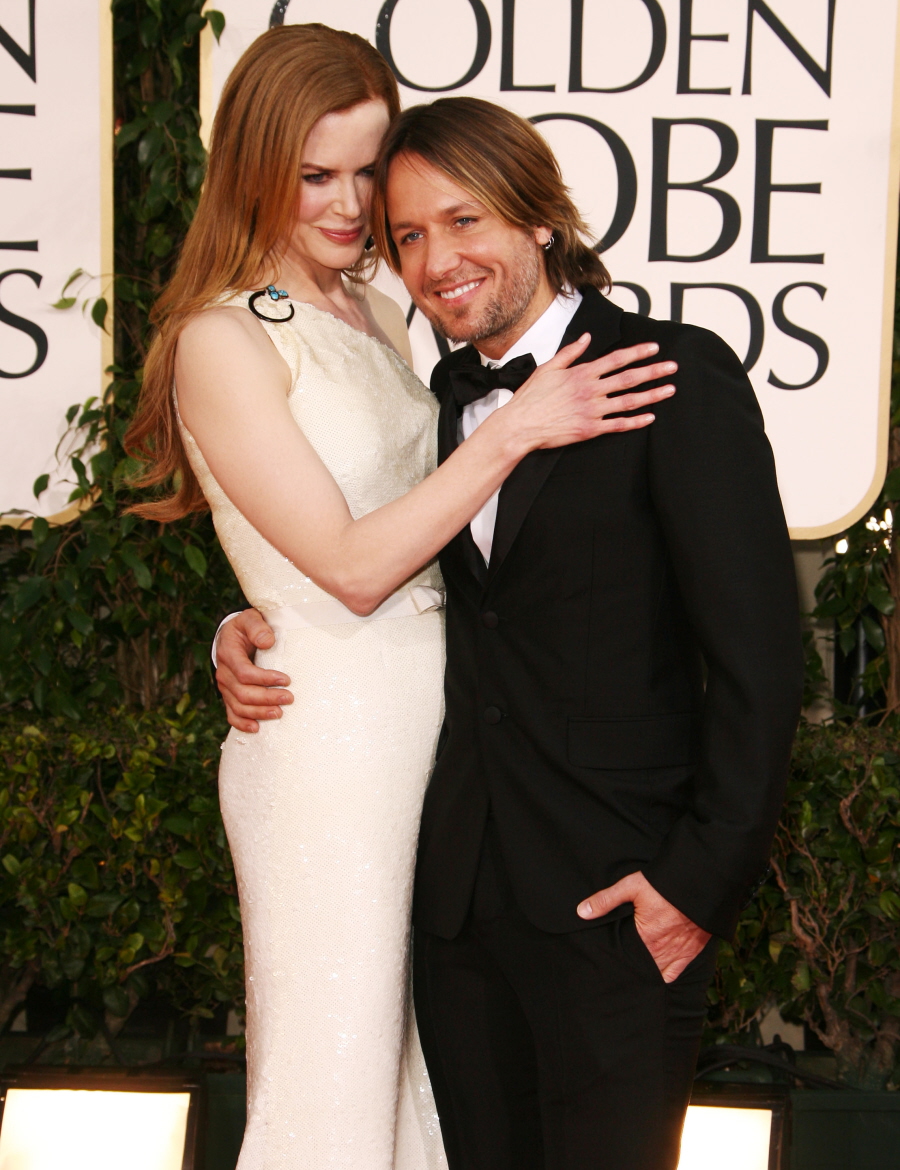 I'm not aiming for a repeat of yesterday's chaos and judgment and accusation-throwing. Suffice it to say, many of us have a difference of opinion on Nicole Kidman and her newborn baby girl, Faith Margaret. In any case, Nicole's happy baby news took the cover of People Magazine this week. I don't know if this was always going to happen, and TMZ just stepped on Nicole's formal People announcement, or if People Magazine just threw this cover story together quickly. The cover image certainly makes me think it happened really quickly, just because Nicole is positioned so awkwardly.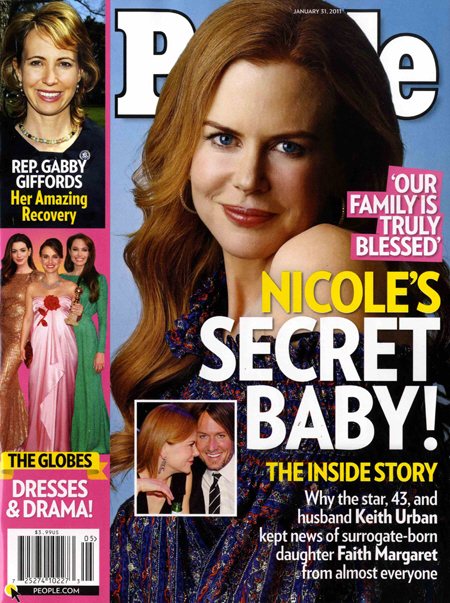 For Nicole Kidman and Keith Urban, the role of faith in their lives has never been more clear than since the arrival of new daughter Faith Margaret on Dec. 28.

The couple, both 43, announced their big news on Jan. 17, three weeks after the little girl was born to a gestational carrier at The Women's Hospital at Centennial Medical Center in their adopted hometown of Nashville.

Faith Margaret takes her middle name from Kidman's grandmother and her first from what her parents say they relied upon to fulfill their dream of expanding their family.

"They never gave up faith they'd have another child together," says a friend of the couple. "They feel blessed."

The new arrival, who is the couple's biological child, joins big sister Sunday Rose, 2, and Kidman's kids from her marriage to Tom Cruise, Isabella, 18, and Connor, 15.

Kidman has spoken openly in the past about her struggles to conceive daughter Sunday, telling PEOPLE in 2009 that she and Urban hoped to have more children if they could: "We always say, 'If it's God's plan.' "

Now that the have added another daughter, says the friend, "they're just thrilled."

For much more on the latest addition to Kidman and Urban's family, pick up issue of PEOPLE, on newsstands Friday
[From People]
By the way, many of you were wondering what hot gossip commenter Camille had given me. I'm not saying this is true or anything, but Camille has an Australian source she considers unimpeachable who has basically implied that Nicole simply would not be capable to sustain a pregnancy for medical reasons. While that piece of (unconfirmed) gossip doesn't really have any bearing on little Faith's birth, it might have something to do with the (alleged) birth of Sunday Rose. I've always been a conspiracy theorist when it comes to Nicole, so I'll believe it. Some of you don't. That's fine.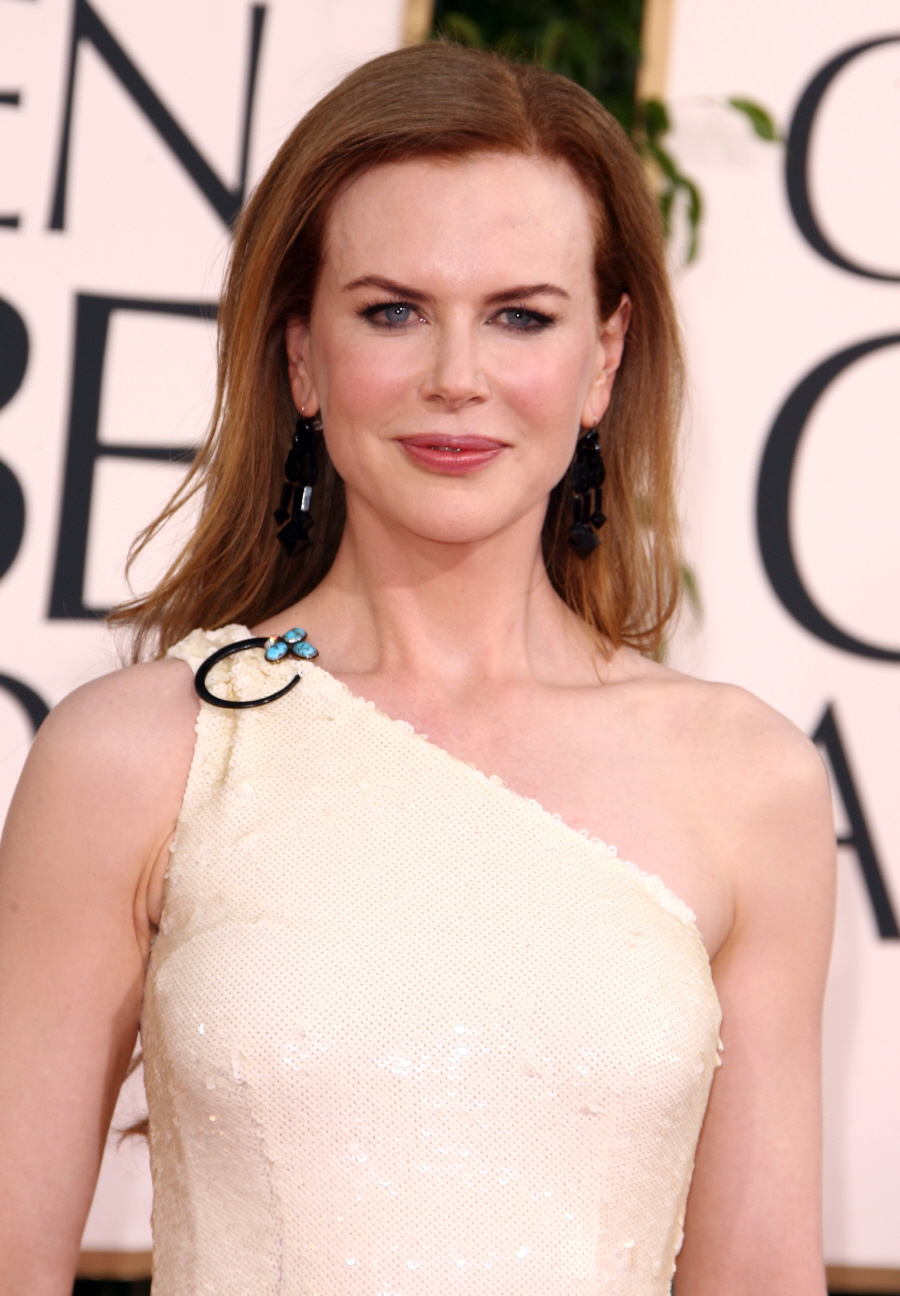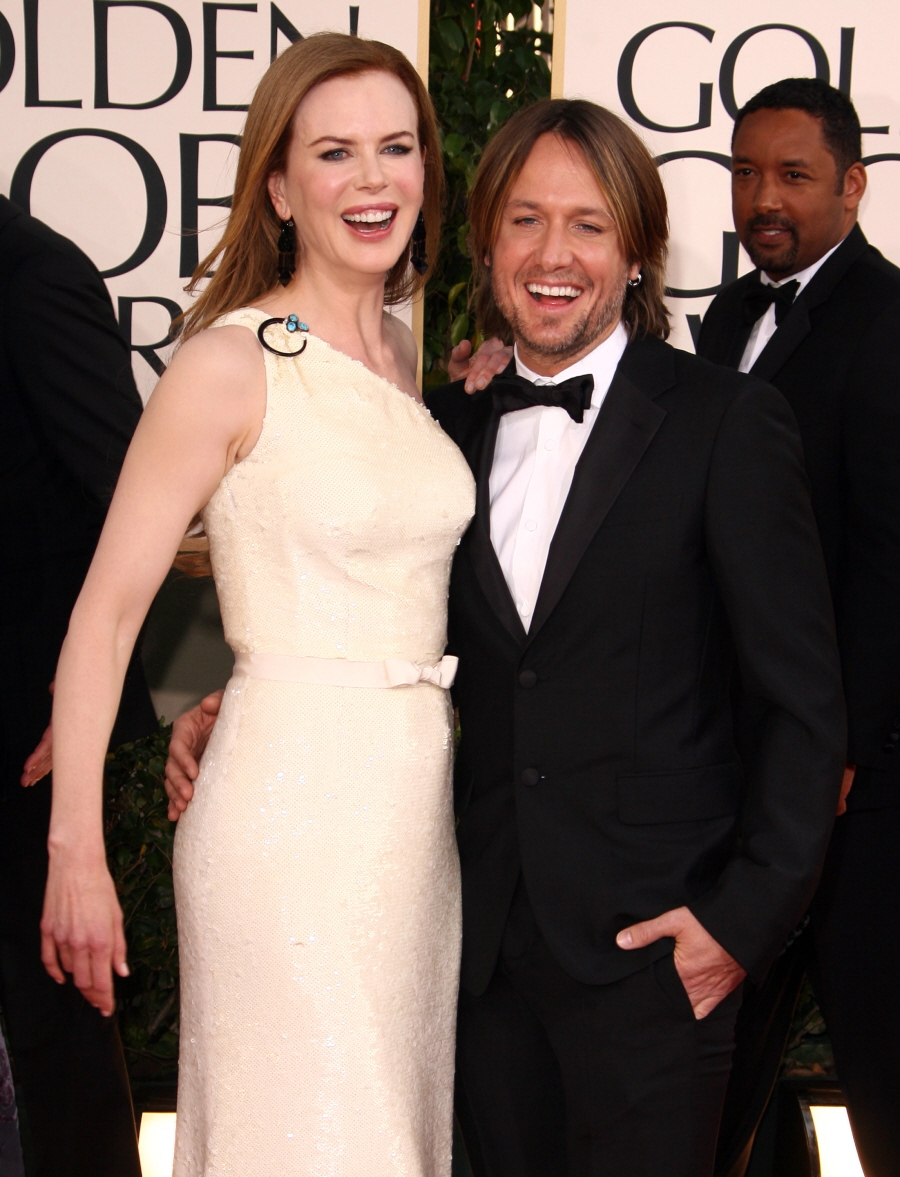 Photos courtesy of Fame.