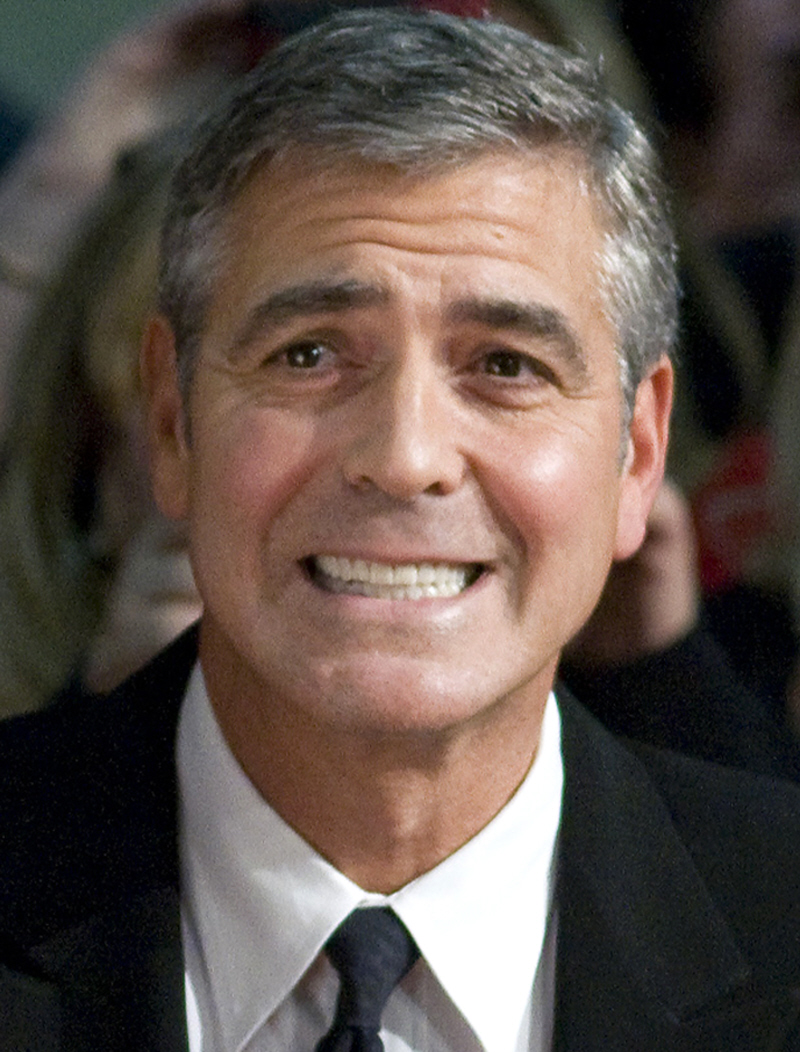 Sad news. George Clooney has spent a significant amount of time in Sudan over the past few months, and during a stay in early January, he contracted malaria. Sad! Of course, malaria is a treatable condition, and this is George's second time at the malaria fun-house. I hear they let you drink gin and tonic! That's about it. Basically, you feel like hot death and you wish someone would shoot you in the face.
George Clooney is known for his practical jokes but a recent bout with a serious illness was no laughing matter.

The actor, 49, contracted Malaria during a trip to Africa recently as part of a push for aggressive diplomacy to avoid another potential genocide in the Sudan region. But, his rep says, he's subsequently made a full recovery despite new reports to the contrary.

"George is completely over the Malaria he contracted while in the Sudan during the first week in January," his rep tells PEOPLE. "This illustrates how with proper medication, the most lethal condition in Africa, can be reduced to a bad ten days instead of a death sentence."

According to the Centers for Disease Control and Prevention's Web site, "Malaria is a serious and sometimes fatal disease caused by a parasite that commonly infects a certain type of mosquito which feeds on humans."

The news of his illness broke Thursday via the host of CNN's Piers Morgan Tonight, who Tweeted that Clooney is still fighting the illness: "It's his 2nd bout of malaria. Taking medication but feeling rough," Morgan claimed.

Morgan says Clooney, who taped his interview on Jan. 13, is due to be a guest on his show on Friday and will talk about the condition then.
[From People]
God, George has balls. He talks the talk and walks the walk, and he's got his second case of malaria to prove it. Oh, CNN has a video clip too – Clooney's on Piers' show tonight:
George Clooney contracted malaria while he was in Sudan during the recent election there, he told Piers Morgan during an interview scheduled to air Friday. Clooney was in Sudan working on a his "Enough" project with Google and the United Nations installing equipment to film the historic election. Clooney was helping set up a semicovert satellite photography project to record the voting and any possible fallout. The "Enough" project's goal is to end genocide.

"The truth of the matter is we are hoping it is one of many tools to continue to apply pressure, at the very least, to gather evidence that could be used at The Hague later if there are – if there are infringements or rules broken … if anyone crosses across the border north or south," Clooney told Morgan.

It was during this recent work in Sudan that he contracted malaria.

"I guess the mosquito in Juba looked at me and thought I was the bar," Clooney quipped.

While discussing the matter in a fairly jovial manner, Clooney said it was the second time he had gotten malaria.

"You don't think President Bashir has – has detached a detail of sickly, vengeful mosquitoes to target you whenever you arrive?" Morgan joked.

"Yeah," Clooney responded. "I think so."

A few minutes later Morgan joked in another tweet abut Clooney's condition.

"Clooney malaria update: now have 24,563 offers to nurse him. But his rep says medication's worked and he's OK. Sorry, ladies," Morgan tweeted.
[From CNN]
See… I went this whole time without making an Elisabetta Canalis/mosquito/blood-sucker joke. Aren't you proud of me?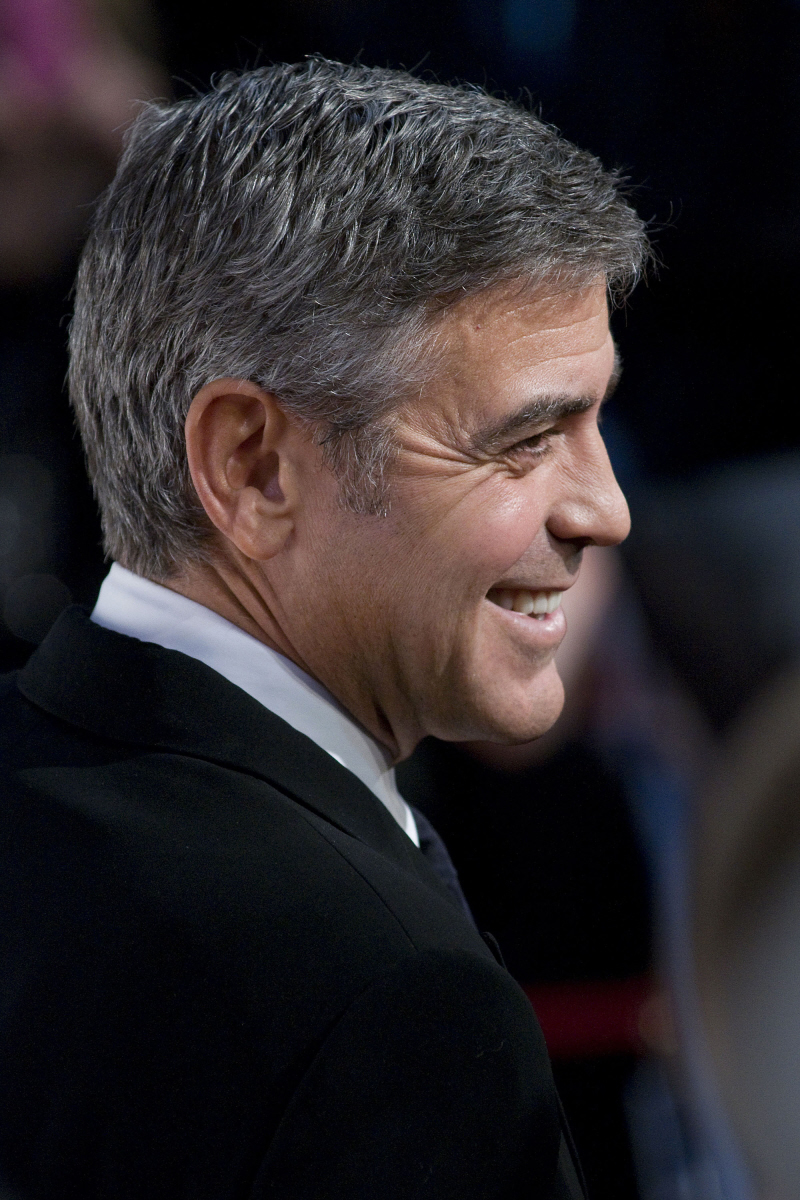 Photos courtesy of WENN.