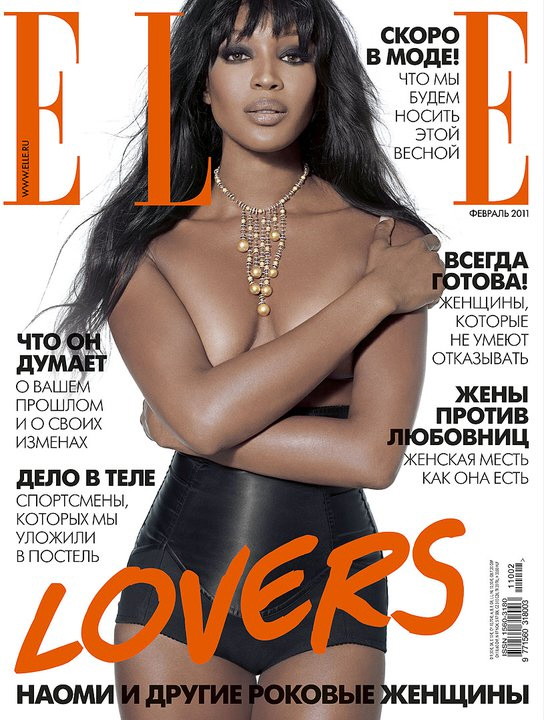 These are some shots from Naomi Campbell's appearance on Elle Russia – this is the February issue, I believe. The styling is pretty simple, nothing too extraordinary, but I guess the point is that Naomi has taken another Russian fashion magazine cover. She is trying to be embraced by Russia, because her lover is Russian, and it doesn't look like he's getting a divorce any time soon, so she's pretty much his "kept woman" in Moscow. In other "how the mighty have fallen" news, Naomi's still-married fiance Vladimir Doronin got Naomi to star in some cheese-fest commercial for a luxury building:
It must be love — Naomi Campbell stripped down to make a commercial for her billionaire boyfriend's new luxury building in Moscow. Supermodel Campbell is seen writhing in bed, swimming in a pool, working out in a gym and getting ready for the office and then on a night out in a Russian TV and Internet ad for Vladimir Doronin's swanky apartment building called "Legend of Tsvetnoy."

As the cheesy spot with a breathy female voice-over in Russian comes to an end, a pouting Campbell coos melodramatically in English: "I listen to your heart, Moscow. Now you know where I stay." Campbell has been dating Doronin for three years, and although he isn't yet divorced from wife Ekaterina, rumors keep swirling the pair will eventually marry.
[From Page Six]
Wow, Doronin got one of the biggest supermodels in the world to do a commercial appearance for luxury apartments in Moscow. Do you think Naomi even got paid? I don't even know… this whole situation between Naomi and Vlad grows stranger by the day. Sometimes I think Naomi has resigned herself to the fact that she will be nothing more than Vlad's mistress. Other days I think that Naomi will stick with this through the bitter end, and that means waiting out his wife. Mostly I just think she's being played, and that makes me a little bit happy.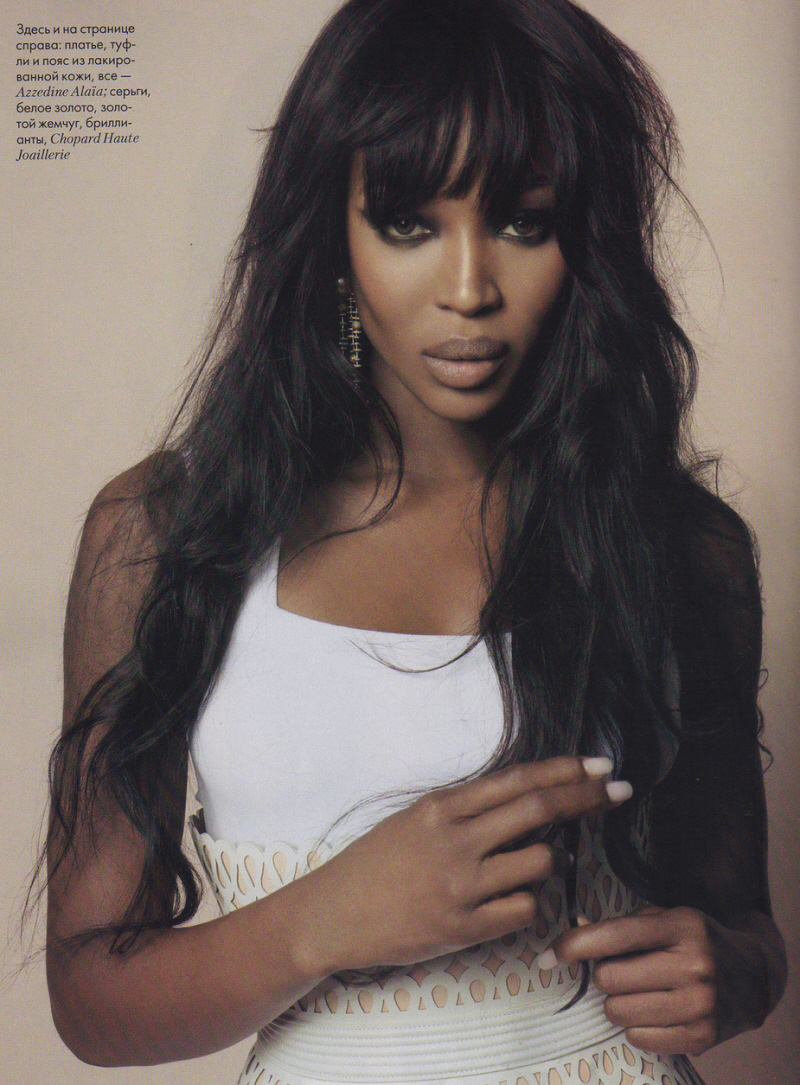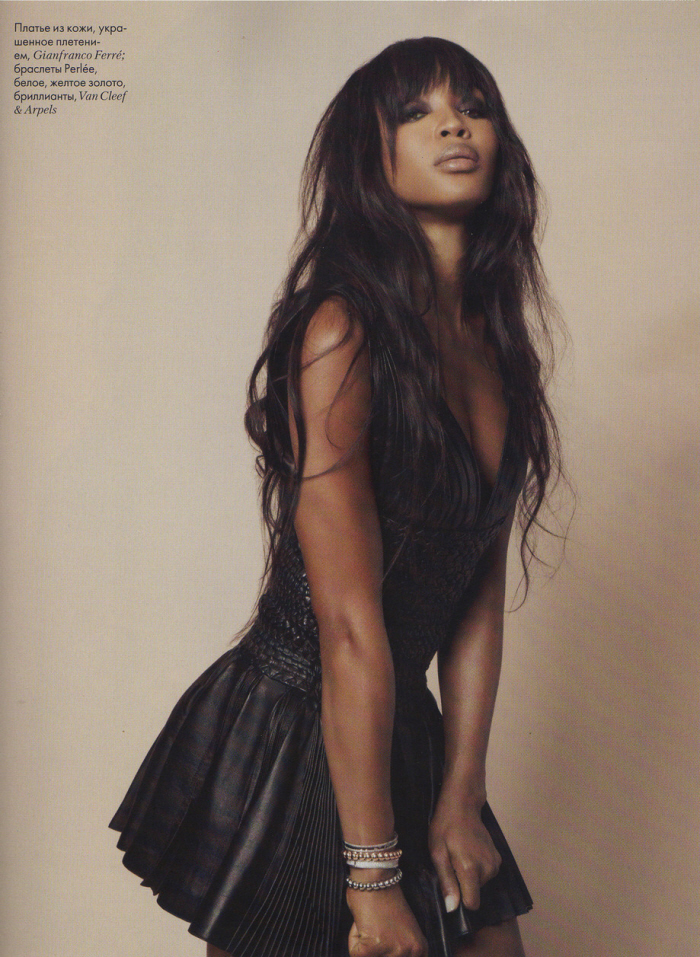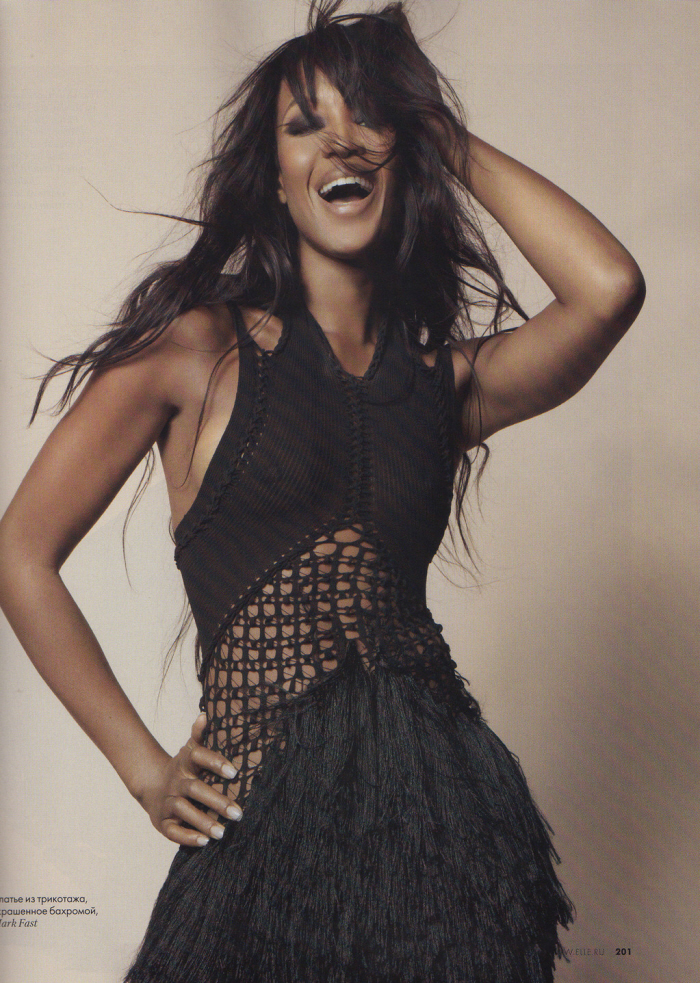 Elle Russia photos courtesy of The Fashion Spot.