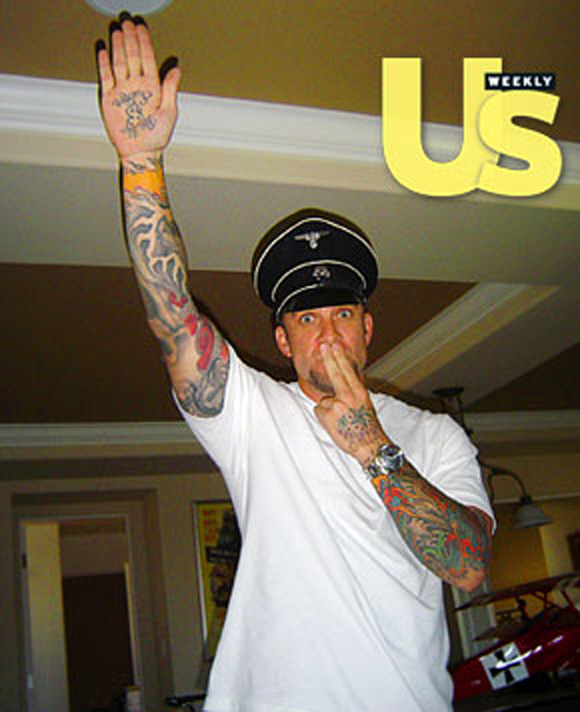 Less than a year ago, as Jesse James became America's number one enemy after screwing around on America's Sweetheart with Bombshell McGee, Us Weekly ran an expose of Jesse's Nazi-porn stash. They released the photo, above, of Jesse giving the salute like a dumbass, and then they had a million follow-ups, including Jesse's denial that he was or is a neo-Nazi, or that he finds anything funny or sexy or good in Nazi fetishism. Well, the dumbass never learns. Us Weekly has even more photos here – one is of Jesse smiling as a friend makes the "siel heil" salute. Another is of a cartoon character dressed as Adolf Hitler, although for that one, it's unclear if Jesse was the one to dress up the doll.
After Us Weekly uncovered a 2004 snapshot of Jesse James dressed in a German Nazi hat giving a "Heil, Hitler" salute last spring, the motorcycle mogul, 41, denied claims of anti-Semitism.

But now Us has discovered new, similarly disturbing images involving James, posted on Facebook by ex-employees of his company, West Coast Choppers. In one pic, James grins and sits in a convertible alongside a pal who gives the infamous "sieg heil" salute; another image features a children's book character, Flat Stanley, dressed as Adolf Hitler.

The chilling photos are featured in the new issue of Us Weekly (on stands now).
"He's into history," an insider explains of the undated pics, which were posted in October.

Adds the source, who insists James isn't a skinhead, "The swastika deal is to scare people. It's part of biker culture."

For more on James, including how ex-wife Sandra Bullock found out he was engaged to new gal pal Kat Von D, pick up the new issue of Us Weekly — on stands now.
[From Us Weekly]
I think it's pretty likely that Us Weekly had these photos for a little while and that they just sat on them, waiting for a good time to release them. The pics aren't as provocative as the first ones, with Jesse making the salute himself. That being said, it's been clear for a while that the whole "Jesse is a history buff" defense is full of crap. I am a history buff – I love World War II books and documentaries and memorabilia. And somehow I've managed to go through my life without ever rubbing a swastika on my tits, or making the "sieg hiel" salute for laughs or for erotica. Maybe Jesse doesn't shave his head and call himself a neo-Nazi, but that's probably because he's dumb as a box of hair. This bitch is all about the Aryan race, all about Nazi fetishism, and all about the white-power biker culture. It's disgusting.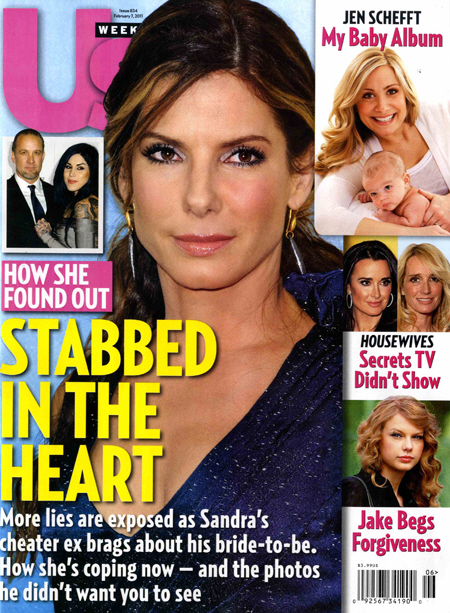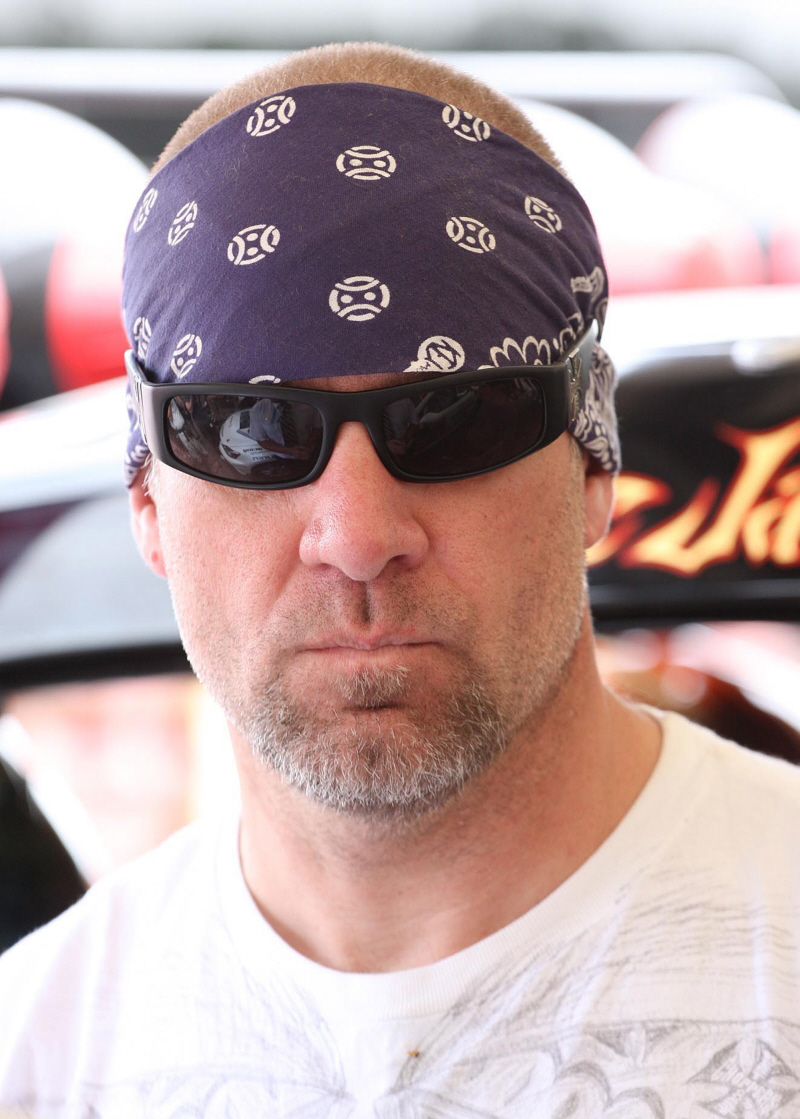 Photos courtesy of WENN & Us Weekly. Us Weekly cover courtesy of CoverAwards.