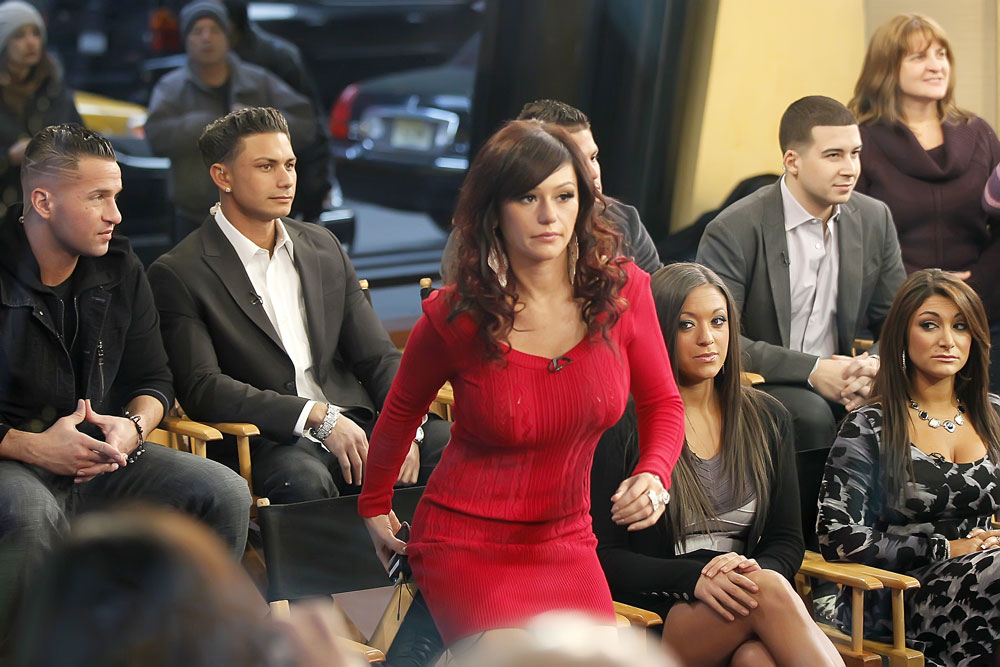 So the Jersey Shore cast is headed to Italy to film for next season, where they'll drink, fight, screw and spray tan their way under the skin of an entirely new country. I would apologize to the Italians, but it wouldn't be sincere at all. It's not analogous to getting rid of a barge full of garbage, although that's the first thing that comes to mind. This news brings the initial lift of realizing that your annoying neighbors will be going on an extended vacation. I guess the break between Jersey Shore seasons does the same thing, without the international relations issues.
The entire "Jersey Shore" cast is finally getting THE BOOT — because we're told the plan is to shoot Season 4 in Italy!

Sources connected to the show tell us they will be scouting locations in Italy — similar to the way they did it in Miami — to find the right locale.

One source connected with the show says they've already lined up some of Vinny's Italian relatives to host the "Jersey" crew for an authentic Guadagnino dinner.

And we're told … two months ago execs began working on getting visas for the cast and crew.

Of course, the whole thing is contingent on whether the Italian government lets them in the country!!

UPDATE: MTV just confirmed our story … Italy's the place! Arrivederci!
[From TMZ]
In response, an Italian-American advocacy group compared Jersey Shore to a freak show and said that this move will hurt all Americans and "make us look like buffoons and bimbos."
There are reports that castmember Ronnie is likely to be denied a Visa due to a pending investigation after he cold clocked a guy in a scene shown on Jersey Shore. It sounds like the Italian government is going to press the point. An embassy official told Radar that "Persons who are currently in the criminal process can not be issued a Visa." I doubt that will curtail the show's plans to film in Italy. Producers have made it sound like the kids are not irreplaceable. Ronnie is not one of the big stars and I would bet they'll film without him.
In related news, Snooki and J-Woww are getting a spinoff where they'll live together and surely get up to all kinds of drunken hijinks. I have yet to see more than a few minutes of Jersey Shore, but The Soup (love The Soup!) had a highlight last week where J-Woww peed behind a bar because she didn't want to walk all the way downstairs in heels to the bathroom. It was disgusting, and she didn't even pee in a cup. You couldn't see anything because she was crouching down and I assumed she did her business in a cup she would empty in the sink. She really peed all over the floor though, because she sprayed water over it and then declared that her pee didn't stink. I think that segment pretty much sums up this whole franchise. It's below.
Snooki is shown on 1/13. Cast photos are from 1/6/11 on Good Morning America. Credit: WENN.com