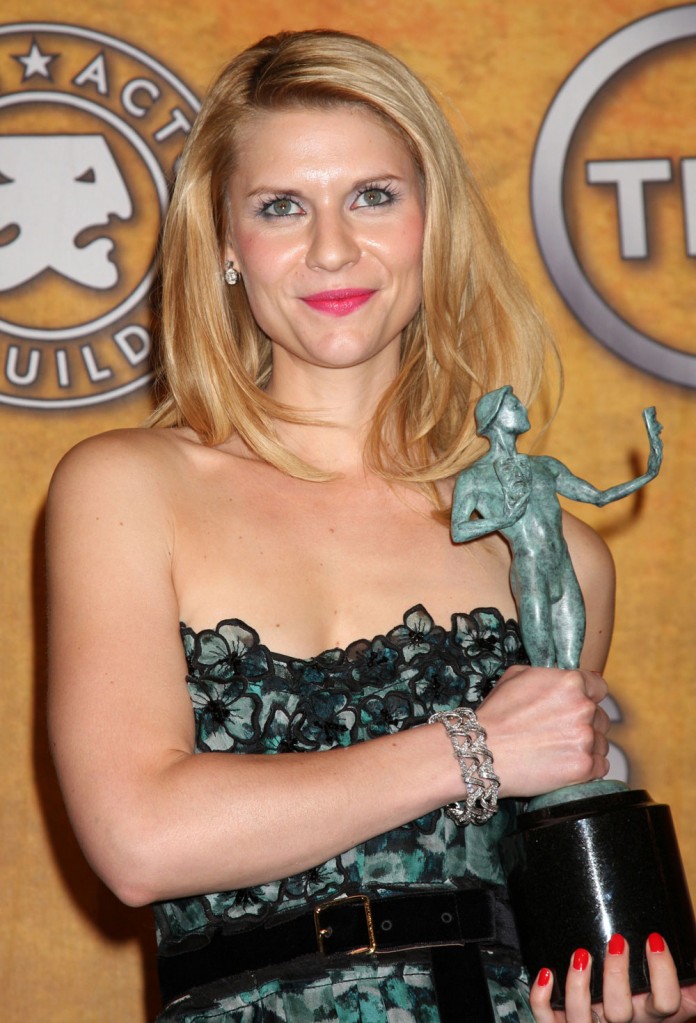 I had a whole point-by-point recap of the SAGs but somehow deleted it when I thought I was deleting another story. It was easily one of my most frustrating moments writing for CB, but I'll move past it and just jack else's insight. So this will be much briefer than I was intending. First off, the winners. The King's Speech and Boardwalk Empire dominated, with some awards to the actors in The Fighter.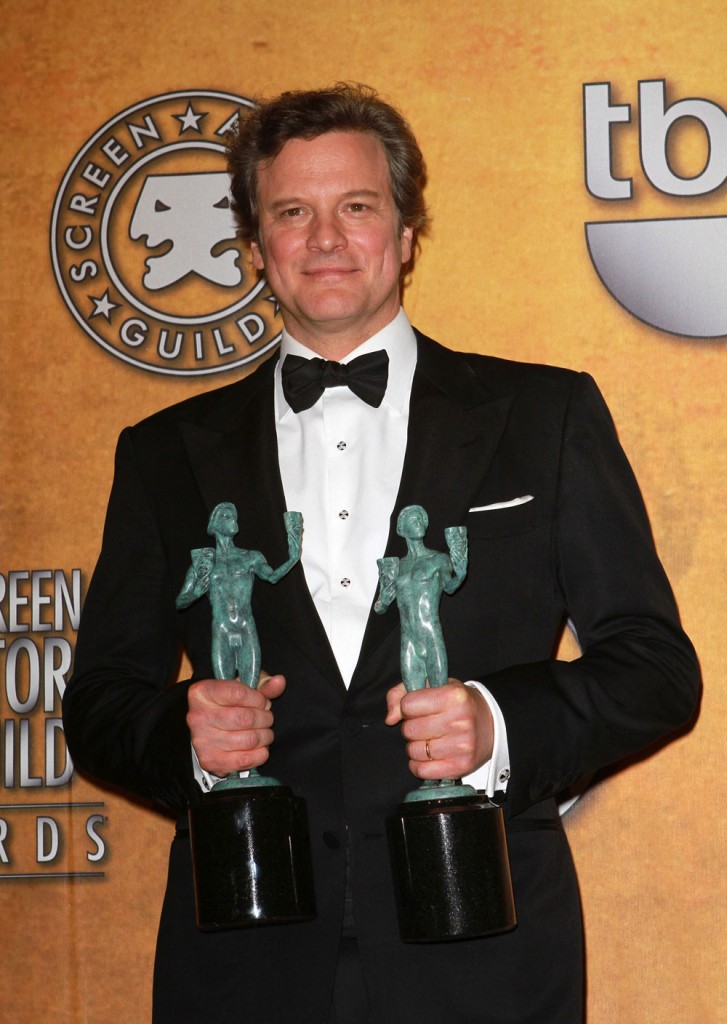 MOVIES
Outstanding Performance by a Cast in a Motion Picture
The King's Speech

Outstanding Performance by a Male Actor in a Leading Role
Colin Firth, The King's Speech

Outstanding Performance by a Female Actor in a Leading Role
Natalie Portman, Black Swan

Outstanding Performance by a Male Actor in a Supporting Role
Christian Bale, The Fighter

Outstanding Performance by a Female Actor in a Supporting Role
Melissa Leo, The Fighter

TELEVISION
Outstanding Performance by an Ensemble in a Drama Series
Boardwalk Empire

Outstanding Performance by an Ensemble in a Comedy Series
Modern Family

Outstanding Performance by a Male Actor in a Drama Series
Steve Buscemi, Boardwalk Empire

Outstanding Performance by a Female Actor in a Drama Series
Julianna Margulies, The Good Wife

Outstanding Performance by a Male Actor in a Comedy Series
Alec Baldwin, 30 Rock

Outstanding Performance by a Female Actor in a Comedy Series
Betty White, Hot in Cleveland

Outstanding Performance by a Male Actor in a Television Movie or Miniseries
Al Pacino, You Don't Know Jack

Outstanding Performance by a Female Actor in a Television Movie or Miniseries
Claire Danes, Temple Grandin

Screen Actors Guild Awards 47th Annual Life Achievement Award
Ernest Borgnine
TV Guide has a good "best of" moments countdown, and I agree with most of their points and will add a few of my own in a moment.
10. Most Nurturing: "It shouldn't be called the SAG award, it should be called the Uplifting Award," The King's Speech actor Geoffrey Rush says on behalf of the cast, before giving nods to the movie's supporting actors, including his on-screen family and Freya Wilson, who played the young future Queen Elizabeth. His SAG family must be very proud.

9. The Kanye West Memorial Award: Has someone been enjoying a little post-Prohibition tipple? A spacey, dark-lipped Paz de la Huerta commandeers the mic after Steve Buscemi's speech for Boardwalk Empire's drama ensemble win, to thank the people on her own list.

8. Worst Delivery: Alec Baldwin still loves boss and 30 Rock co-star Tina Fey, so much so that he includes one of her jokes in his acceptance speech. "She's doing Poehler," Baldwin says perplexingly of Best Supporting Actress winner Melissa Leo. Apparently, Fey had just said to him, "If you know Amy, she's doing Amy." He is met with silence. It's OK, Alec. Jack Donaghy still rules.

7. Funniest Speech: Is there such a thing as too much Betty White? (Answer: No.) "There wasn't a prayer!" White says of her chances to win best comedy actress. "You didn't applaud when I turned 40!" she snarks. Then she glanced down at her naked SAG statuette and stroked it. Lovingly. We love you too, Betty.

6. Best Reaction Shot: Winona Ryder sports a horrified expression when her melodramatic scene plays during the best actress in a TV movie/miniseries category. We wonder if she was thinking what we were thinking: Has it really been that long since Heathers?

5. Biggest Surprise: Winner Christian Bale welcomes Dicky Eklund, the man he portrayed in The Fighter, to join him on stage to accept the Best Supporting Actor trophy. "The original quacker," Bale says, shaking his hand enthusiastically. "Thank you for living your life and thank you for letting me play you." It makes Bale's words about acting — "life without empathy is no life at all" — mean that much more.

4. Best Commercial Interruption: In this DVR age, we'd almost forgotten these existed! A clip montage saluting broadcast advertising is a humorous look back at bite-sized pop culture ranging from the "Where's the beef?" lady, the Old Spice guy and our favorite actors like Dustin Hoffman, John Cleese and Ken Jeong hawking various wares.

3. Most Unexpected Shout-Out: Julianna Margulies doesn't forget anyone during her thank-you speech for best actress in a drama for The Good Wife, acknowledging the unsung heroes that have kept production up and running during this especially rough winter. She thanks "all the Teamsters who've been digging us out of the snow for the past two weeks."

2. Worst Rewards Program: The King's Speech star (and Best Actor winner) Colin Firth reveals how he once tried to use his SAG card, flashing it around "hoping it would get me female attention and free into nightclubs and top-level government departments, and it didn't." But at least it made him the King of England.

1. Best Parental Advice: Brush your teeth twice a day. And oh yeah, never be an "a–hole." That's one of the lessons that Natalie Portman's parents taught her, as she recalls in her Best Actress acceptance speech. "It's never acceptable," she says. Since we also mind our elders, we're not going to argue.
[From TV Guide]
Natalie Portman did say "asshole" on television, but she was much more subdued and didn't gush as much as she did at the Golden Globes. Claire Danes, on the other hand, either had some pharmaceutical assistance or was drunk because she went on at length during her speech and overused the adjective "favorite" when she was trying to thank her husband, Hugh Dancy. I have to quote her because it was too funny. She called the autistic woman she portrayed a "thing," but it wasn't meant negatively and she was nervous. "Thank you Temple, who is no act, she is a real thing and I just played her on TV, on HBO. [Music plays] And thank you to my favorite my favorite husband, my favorite actor, my favorite man. My Hugh, My Hugh my love." The camera panned to Hugh in the audience and he looked pretty toasted too.
Other random things I noticed: everyone looked incredibly shiny at the SAGs, men and women included. At first I thought it was Botox, but it was probably pretty hot in there and the lighting wasn't that flattering.
Christian Bale gave everyone man hugs before he accepted his award and his speech was very gracious and well done. You can tell he's really working for that Oscar.
Also, at first I thought Susan Sarandon was there with her boytoy, Jonathan Bricklin, as the guy had his arm around her but it was her son, Jack! Thank goodness because he looked really young for her.