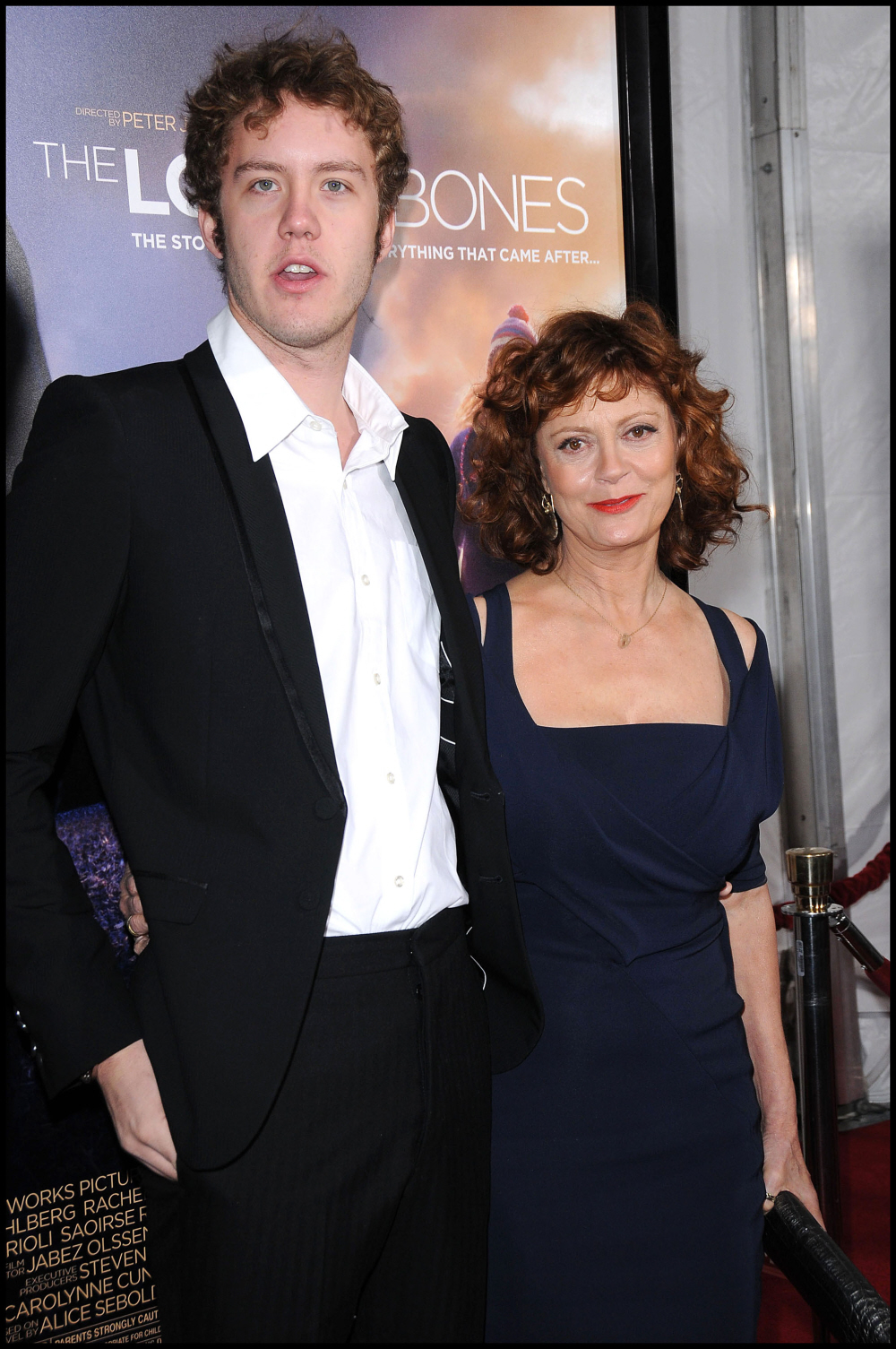 This is Susan Sarandon with her 20-year-old son Jack on the red carpet the other night for the American premiere of The Lovely Bones. You can guess who Jack's father is, right? Susan's longtime partner, Tim Robbins. God, Jack really takes after his dad, doesn't he? Jack's a sexy/goofy beanpole too. And since he's 20 years old, I won't feel bad about casually lusting after him either. He's legal. And my type. But I am astounded to realize just how long Susan and Tim have been together – more than 20 years! That's so epic.
Tim and Susan also have another son, 17-year-old Miles, who did not come to the premiere. It's a shame, really, because I bet Miles would have liked to hang out with 15-year-old Saoirse Ronan, who is a stunning beauty. Jack is too old for her. And he's for me.
I love that Susan is wearing flats on the red carpet too. She's 63 years old! Let her give her feet a rest. Forgoing the heels also accentuates how f-cking tall Jack is, which is cute. I love seeing these huge guys and their tiny mothers. How cute is that? When asked about the film on the red carpet, Susan was gracious, as always: "We were a group of happy campers even though the subject matter's kind of sad at times, but since I was the comic relief, I got to smoke and drink and not be too bummed out." Her character is the best, and Susan brings it! I hope she gets nominated for some stuff this awards season, just so we can see her on more red carpets. Alright… maybe I just want to see more of Jack. I want to see him in a tux. I bet he'll bring the goofy hotness.
Susan Sarandon and her son Jack at 'The Lovely Bones' premiere in Los Angeles on December 7, 2009. Also pictured: Saoirse Ronan. Credit: WENN