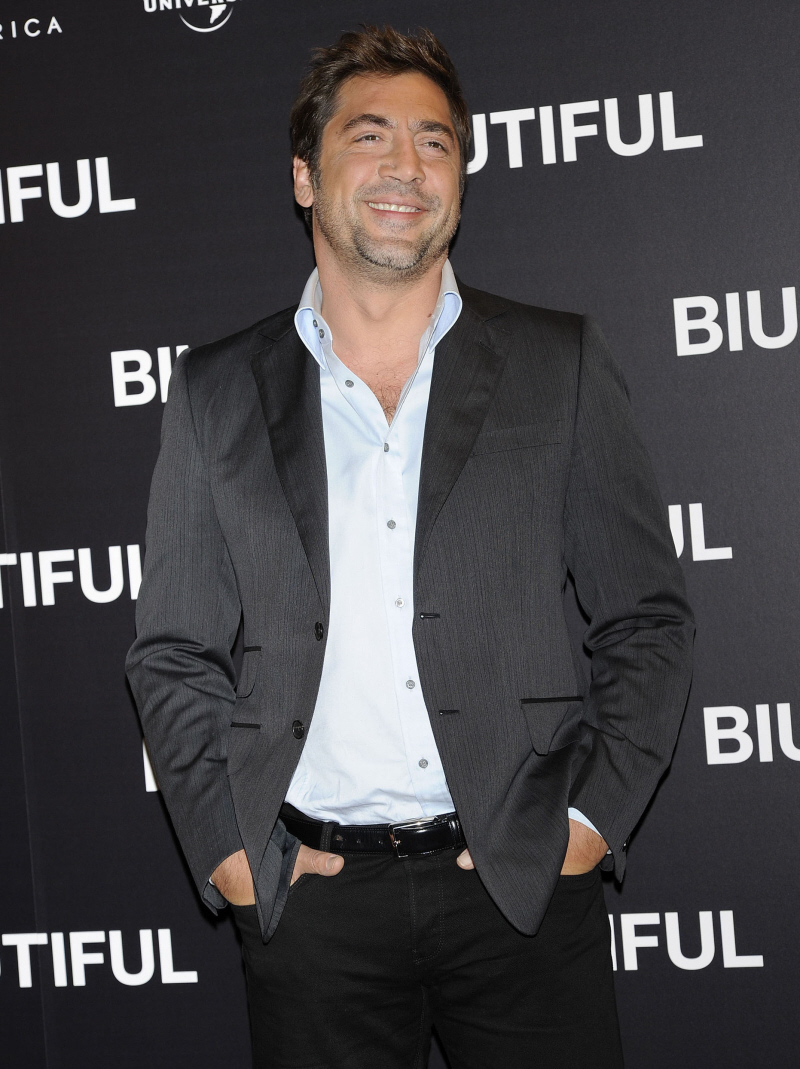 Back in May of last year, The National Enquirer ran a few stories claiming that Daniel Criag was (and is?) totally gay, and that he was making out with some dude at a Venice Beach gay bar. I enjoyed these stories so, so much, because I got to write some homoerotic fan-fiction involving Daniel Craig, his lover "Javi" (loosely based on Javier Bardem), and some hot grinding action in a dimly-lit gay-bar parking lot. Why did I choose Javier, of all possible hookup partners? I just liked the idea of Javi and Daniel groping each other. I liked the idea of Daniel's lips traveling down Javi's thick, muscular frame… as Javi's head leans back, a look of pain and pleasure crossing his face at once. It's hot, right?
Anyway, my homoerotic dream is very close to becoming a reality. Deadline reports that Javier Bardem has been offered the villain role in the next James Bond film. I mean… would it be too much to have the villain be gay? And that the international conspiracy involve humid, sweaty gay bars and tequila?
Deadline has just learned that Javier Bardem has been offered a starring role in the upcoming James Bond film recently set for a November 9, 2012, release. Details about the character are being kept under wraps for now. But traditionally the biggest male role opposite 007 is the villain, and Bardem played a truly villainous villain in his Oscar-winning turn in No Country For Old Men two years ago.

The EON Productions offer by principals Michael G. Wilson and Barbara Broccoli to Bardem to join star Daniel Craig and director Sam Mendes was made last week, at around the same time that the WME-repped Bardem received his Best Actor nomination for Biutiful and another high-profile offer of a lead role, that of gunslinger Roland Deschain in the Ron Howard-directed trilogy based on Stephen King's novel series The Dark Tower. (Amidst all this career activity, Bardem and Penelope Cruz welcomed their first son into the world.)

But it should be noted that Bardem was offered the high-profile villain role in Oliver Stone's Wall Street: Money Never Sleeps and turned it down.

Producers Broccoli and Wilson had been in pre-production on Bond #23 for release in 2011 but then it took almost a year for MGM's future to sort itself out what with the failed auction sale of the studio, then the pre-packaged bankruptcy getting approval, and eventually Spyglass taking over studio filmmaking. Daniel Craig will be returning as the legendary British secret agent, with Sam Mendes directing a screenplay written by Neal Purvis, Robert Wade and John Logan. That script is being kept under wraps but the story begins after Quantum Of Solace leaves off.
[From Deadline]
Potential plotlines: Javier plays a villain who lives in a palatial estate in the South of France. James Bond roles up in a yacht, the ocean breeze blowing his thin button-down shirt open, his tan skin glistening in the sunlight. Javier is waiting for him. He is already shirtless, wearing only a pair of short swim trunks, having just gotten out of the pool. James Bond takes out his gun… but waits.
"Care for a drink, Mr. Bond?" Javier asks.
"Don't mind if I do," Bond says, slipping out of his pants.
I mean… come on!!! This next Bond film is going to be AWESOME.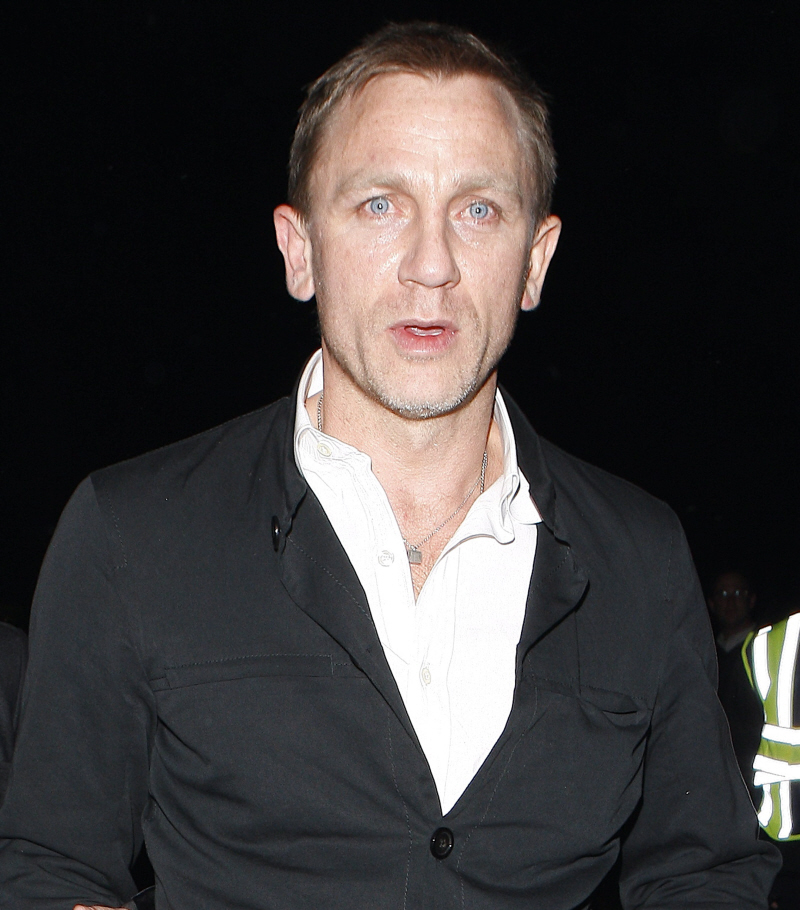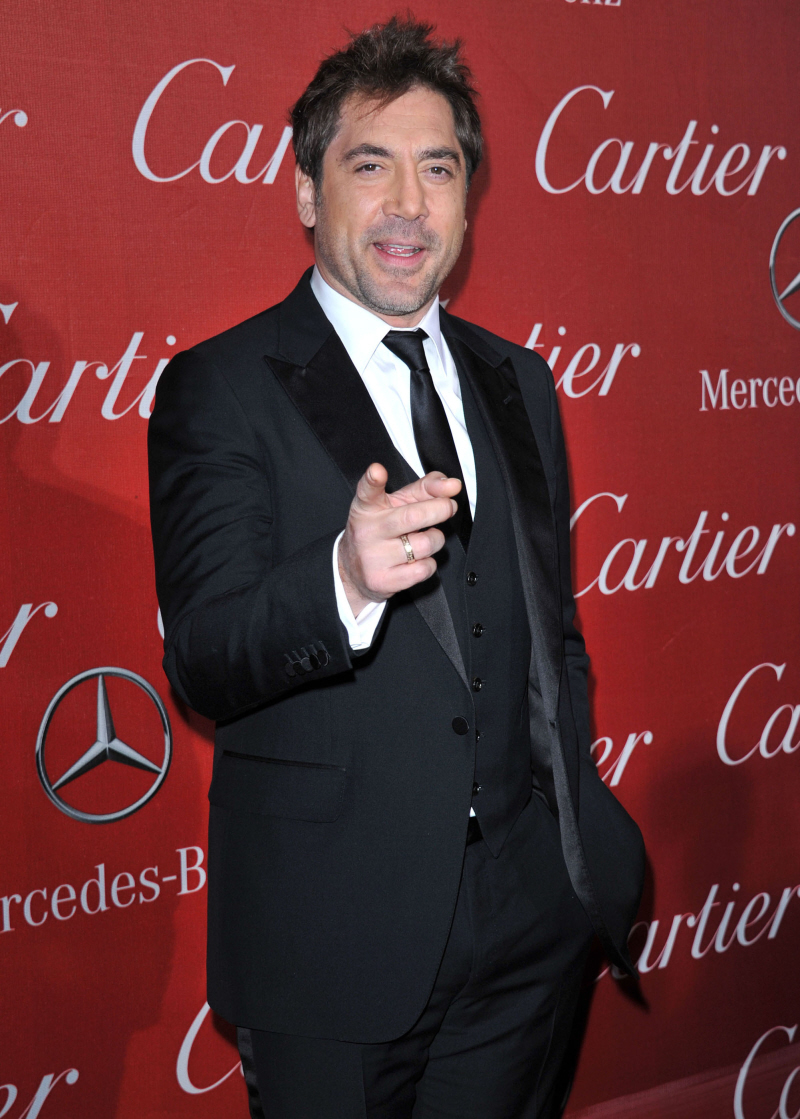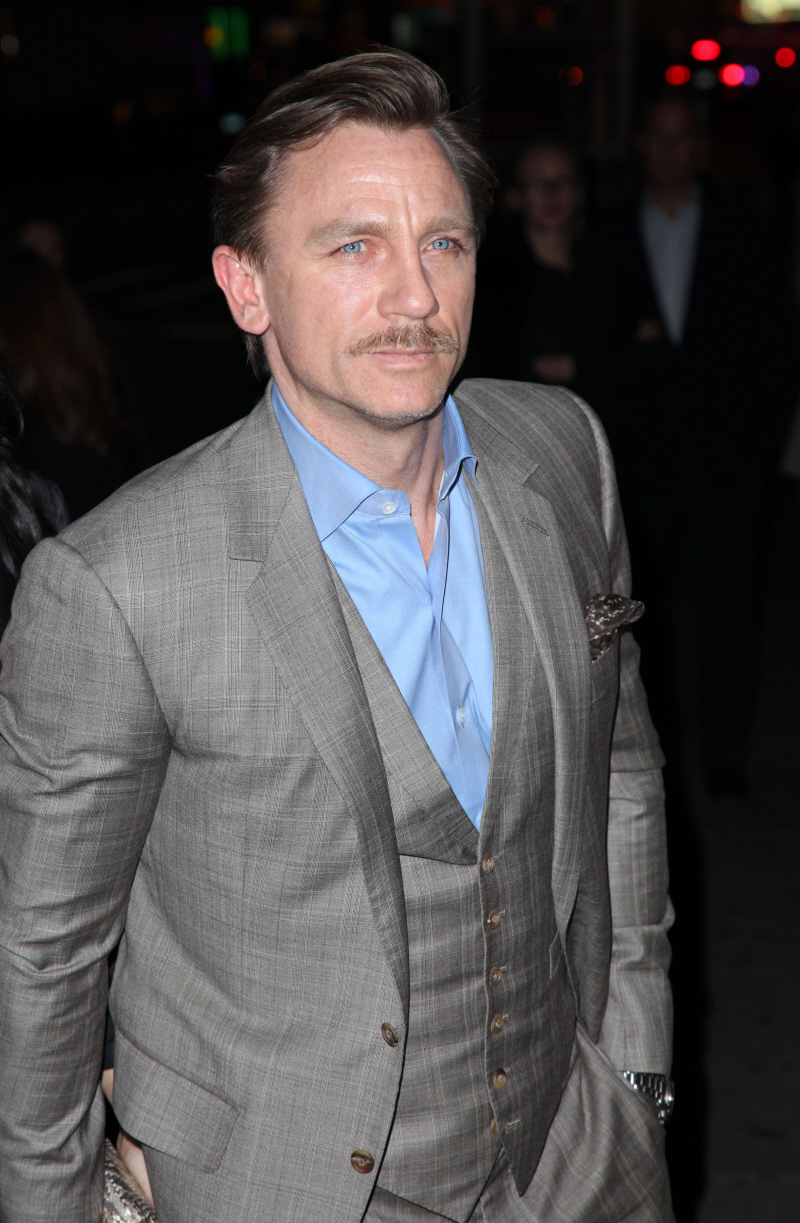 Photos courtesy of WENN.