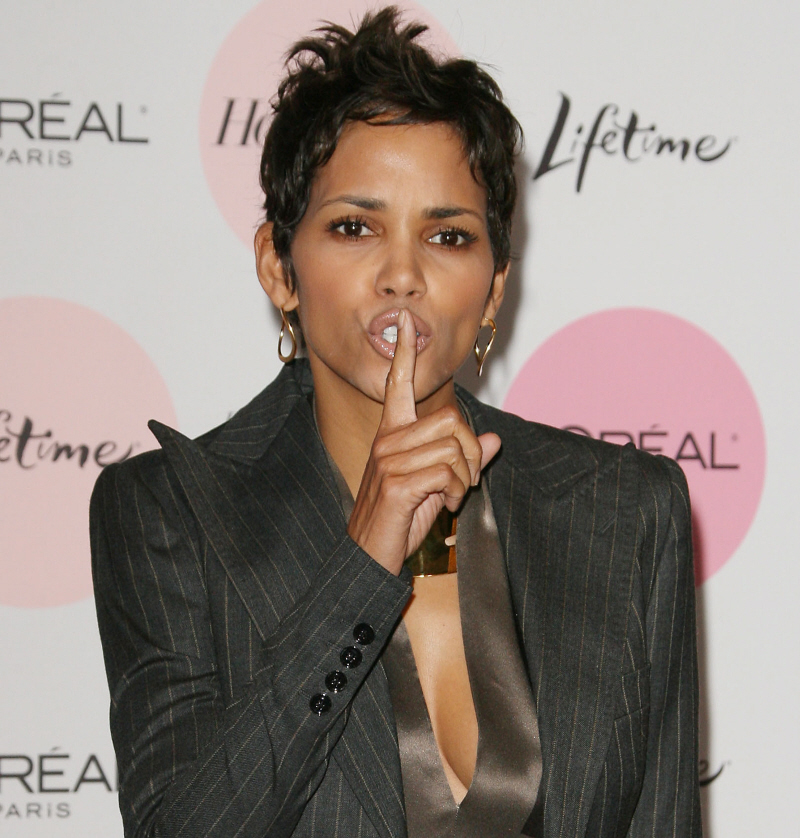 Throughout the on-going trauma of Halle Berry and Gabriel Aubry's custody battle, Radar has been unabashedly Team Gabriel. They've been getting very good "leaks" from unnamed sources in Aubry's camp, perhaps even Aubry himself. Early Wednesday, TMZ had a source who hinted that Gabriel Aubry might have tapes of Halle Berry being an a–hole. And now Radar's source (probably the same person) is stepping up the accusation, saying that Gabriel definitely has emails, text messages and voicemails from Halle acting crazy. What's interesting is that the "source" says that The Crazy went into overdrive right about the time Gabriel started hooking up with Kim Kardashian. That ass destroys everything.
Halle Berry's ex-boyfriend, Gabriel Aubry, has numerous emails, text messages and voicemails from the 44-year-old actress which document her angry and jealous rages – and they're bad. But, according to a source close to the Canadian-born model he won't be leaking them to the press, choosing instead to save them, if needed, to help present his case at family court in their upcoming custody battle.

"I honestly think Gabriel should release some of these messages he has from Halle, and tell his side of the story, but he won't, he said he's going to save them for family court, which will be a private, press-free environment," the source told RadarOnline.com.

"I know it sounds like I'm painting a picture but Gabriel truly does not want to do anything at all that could potentially damage his daughter, and he knows attacking Halle in the press would ultimately do that."

The source has seen several of the emails and text messages firsthand and has listened to one particularly nasty voicemail left by the star on Aubry's cellphone.

"She left a crazy message on Gabe's cell just after some pictures came out of him at a Lakers game with a girl last year. She is mega, mega p***ed in the message, calling him, and the girl, all kinds of names – it's certainly something Halle wouldn't want heard. Gabriel played it to me at the time, and said: 'see what I have to deal with?!' I really felt for the guy – I mean, he hadn't done anything wrong….just gone on a date!"

"He could totally do a number on her if he chose to – but he's a nice guy at the end of the day and unlike Halle, Gabe's not concerned with the public believing he is the 'wronged one' and with controlling his image – he is concerned with his daughter and her welfare. Perhaps if Halle spent more time truly worrying about that and less time worrying about how she's being portrayed in the press the situation would be better and easier for all concerned."
[From Radar]
So… you know what this is, right? Public relations blackmail. Gabriel is sending a message to Halle to hold back on the personal attacks (like, say, the claim that Gabe was throwing around the N-bomb). This is the warning shot, with Gabe saying "If you continue to act like a raging bitch, I'm going to release all of this stuff, and you and Mel Gibson are going to be the same." Now, I would never claim that Halle called Gabe a "glum c-nt" or that she threatened to bury him in the rose garden, but Halle's reputation could be severely damaged by this collected evidence. We'll see if any of it comes out in the end. Right now it's a game of who will blink first. And personally, I think it should be Halle.
UPDATE: Okay, now TMZ is following up – their Team Berry sources say that Gabe would often call Halle demeaning things, dropping the N-bomb and calling her a "f-cking bitch". One of Gabe's ex-girlfriends backs this up, saying that he's always been a "borderline racist" and a misogynist. Oh, and apparently Halle has saved some text messages from Gabe as well. A source tells TMZ: "He constantly demeaned her. It was awful." Not only that, but Halle is now claiming that Nahla cries hysterically whenever Gabe comes to pick her up, and Halle claims she has "proof" that Gabe is putting her in harm's way. Yeah. So… this is Halle's answer to Gabe's "I've got voicemails of you acting crazy, bitch" threat. Halle is doubling-down. Crazy bitches, both of them.
UPDATE #2: Frig! Radar has ANOTHER Team Gabe story. Methinks Gabe is the Oksana, right? Anyway, Radar reports that Halle sent an email to Gabe that reads "You were only good for one thing… Thanks for the donation." And sources close to Gabe say: "Halle's timing in these [racist] 'revelations' speaks volumes. It's amazing how she's only now chosen to come forward about all this 'abuse' and Gabriel's 'bad parenting', basically after he went to court to legally establish his parental rights. All Gabriel wanted was to ensure his legal entitled access to his daughter, and to not have to be at the mercy of Halle's moods as to when and how he could see Nahla. And now Halle's totally gone off the deep end, because it's all about her and it's all about her controlling Gabriel and controlling the situation. She's totally gone into spin mode and is trying desperately to paint herself as this tragic victim figure, as she's done many times in the past. But I've seen evidence to the contrary, and trust me – she's no tragic victim, far from it."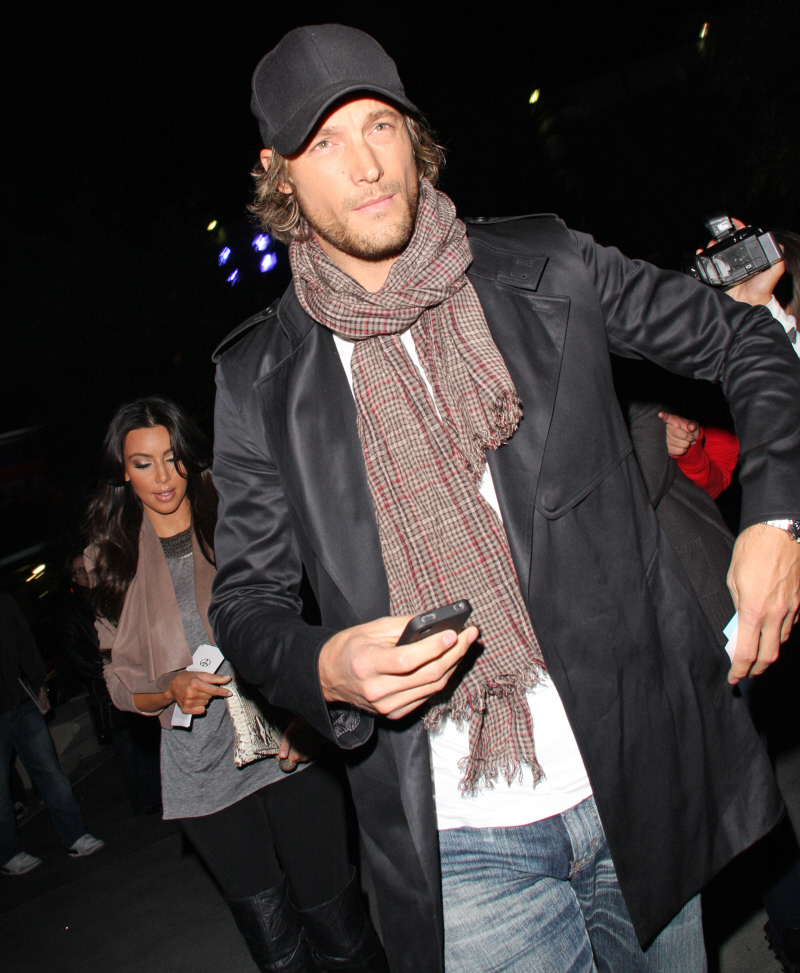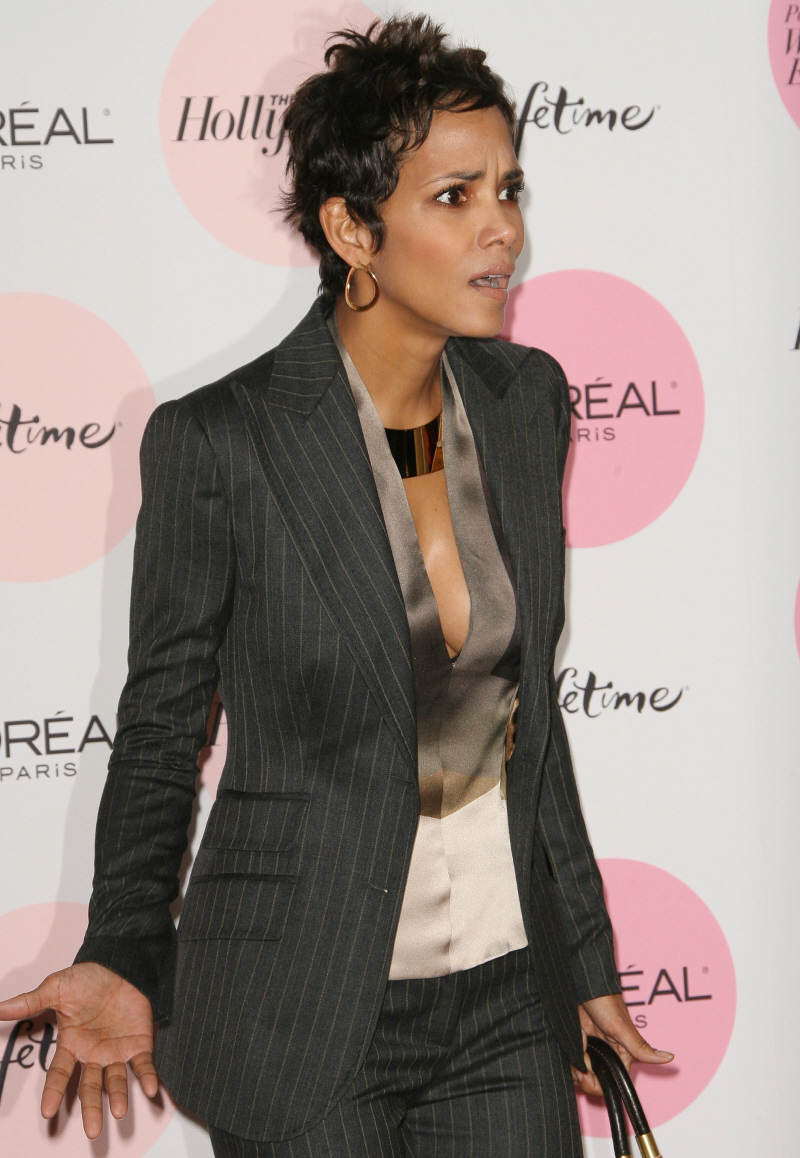 Photos courtesy of WENN.